Victorians love to travel, and never more than right now. Here's what you need to know now — and where to go next.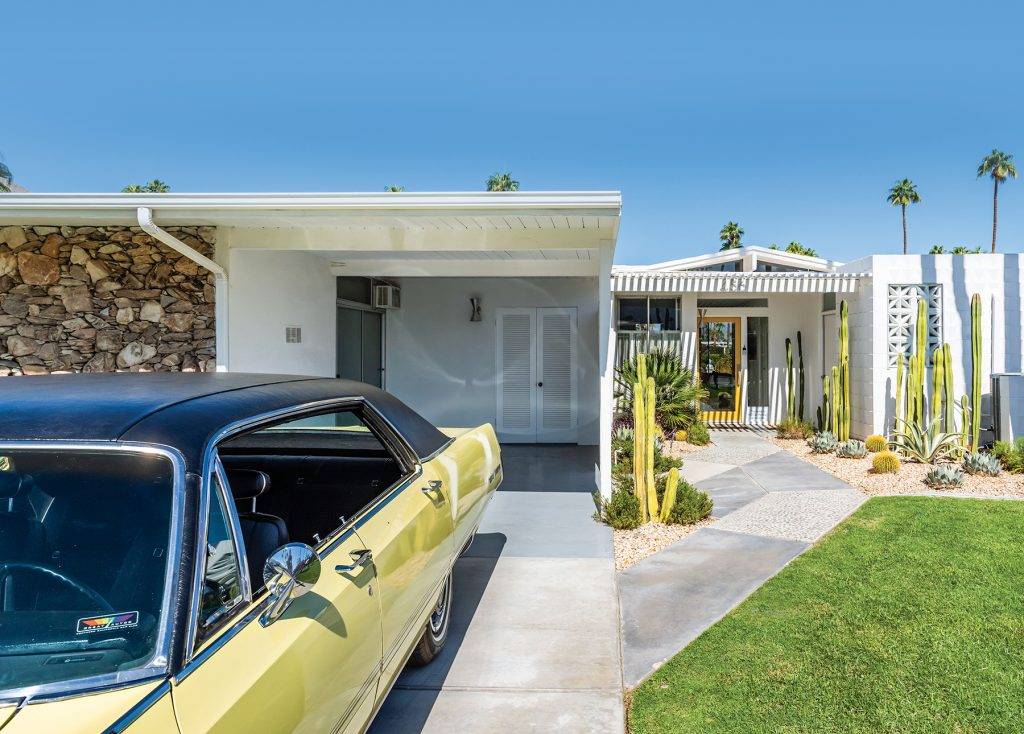 BY JOANNE SASVARI
All summer long, it seemed, everyone was going to, coming back from or travelling in Italy. Sometimes they were in Portugal or France, or maybe they were just hanging out at the cottage. But wherever they were, they weren't at home — as the weather got cooler, they were more likely to be in Maui or Mexico City — and it's been that way since pandemic-related travel bans were lifted.
We may live in paradise, but that doesn't mean we don't yearn to explore the rest of the world, too.
Travel takes us to new places, exposes us to new ideas, introduces us to new people and shows us things that amaze, delight and intrigue. Travel quite literally expands our horizons, in the best possible way.
But travel is different now. It's not just all the security systems that have been in place since 9/11. It's the delays and cancellations and staffing shortages, not to mention the endless quandaries about masks, vaccine passports and arrival apps.
Here's what you need to know about travel in our post-COVID world — plus three great travel destinations that are on our radar right now.
Stay Safe
The best place to start before you get too far is the Government of Canada's travel and tourism website (travel.gc.ca). This is where you will find all you need to know about travel advisories as well as the documents, tests and other things you need, both at home and abroad.
For instance, since October 1, 2022, you no longer need a proof of COVID-19 vaccination when travelling in Canada by air, land or sea, nor do you need to take a COVID test, spend time in quarantine or wear a mask (although masks are still recommended). There is also no need to use the ArriveCAN app; however, you will find it handy for completing your advance Canada Border Services Agency declaration if you're entering Canada through Toronto Pearson, Vancouver, Winnipeg, Halifax or Montréal-Trudeau international airports.
Coming home is easy. The real challenges are when you are going somewhere else.
Some destinations still have COVID-19 restrictions in place. Before hopping on a plane, check to see if your destination has any specific requirements like proof of vaccination or COVID-19 test results. And don't forget that COVID isn't the only ill plaguing the planet. Get your shots, buy some insurance and be prepared.
Speaking of global ills: the world is a troubled place right now, and there are some areas the Government of Canada considers so dangerous it advises against travelling to them at all. Check the headlines and you can probably guess where they are — destinations like Haiti, Syria, Venezuela and especially Ukraine, where there is ongoing violence along with severe food, water, fuel and medication shortages.
Not only is there a high likelihood of things going badly sideways in these places, but the Canadian government has little ability to help if they do.
Hurry Up and Wait
All that said, your chances of ending up in the midst of violent conflict are vanishingly small. You're much more likely to come home complaining about the kind of irritating delays, cancellations and poor service that have proliferated since COVID.
But don't let all that keep you at home. This is a big, beautiful planet filled with fascinating people who can't wait to welcome you. Nothing expands the mind like travel, and nothing is as magical as watching the sun rise from Haleakala or set over the Taj Mahal, sipping wine in an Italian piazza or tea in Japan, or making a pilgrimage to Machu Picchu, along the Camino de Santiago or to the literary festival in Hay-on-Wye in Wales.
Just give yourself plenty of time, make sure you have a Plan B and, wherever you're going, pack a whole lot of patience along with your good walking shoes and travel pashmina.
We may live in paradise, but that doesn't mean we don't yearn to explore the rest of the world, too.
Where To Go Next: Modernist Palm Springs
Back in the Golden Age of Hollywood, when the studios controlled almost every aspect of their employees' lives and the tabloids kept a cynical eye on all the rest, the only way stars could escape the constant scrutiny was to head to the desert. In Palm Springs, they could rest, relax and behave as scandalously as they wished. At the same time, celebrated architects like Albert Frey, E. Stewart Williams, Charles Du Bois and Lloyd Wright (Frank's son) found solace from the horrors of the Second
World War in the harsh beauty of the landscape.
The stars loved the fresh optimism and clean lines of their mid-century modern architecture, and the style soon became synonymous with the city.
Palm Springs is still home to the world's biggest collection of mid-century houses and commercial buildings. And the best way to get a peek into homes once owned by the likes of Bob Hope, Elvis Presley or Marilyn Monroe is to attend Palm Springs Modernism Week.
Held every year in February, Modernism Week (actually, 11 days) features more than 350 events, including films, lectures, garden tours, bus tours, nightly parties, fashion shows and much more.
But mostly it's all about checking out the houses.
This year's festival, held February 16 to 26, includes a tour and swanky poolside party at Frank Sinatra's Villa Maggio, an ultra-private 7.5-acre mountain retreat that has never before been open to the public. It also includes a historic walking tour of the Joshua Tree Retreat Center, a secluded enclave that features the world's largest collection of Lloyd Wright buildings.
There are plenty of reasons to visit the desert in February — the sunshine, the golf, the shopping — but none as compelling as the chance to explore one of the world's most architecturally significant communities. And if you miss it, there is a shorter Modernism Week in October, too.
Forget the golf and bargain shopping. The best reason to visit Palm Springs is to check out the mid-century architecture, and the best time to do it is during Modernism Week.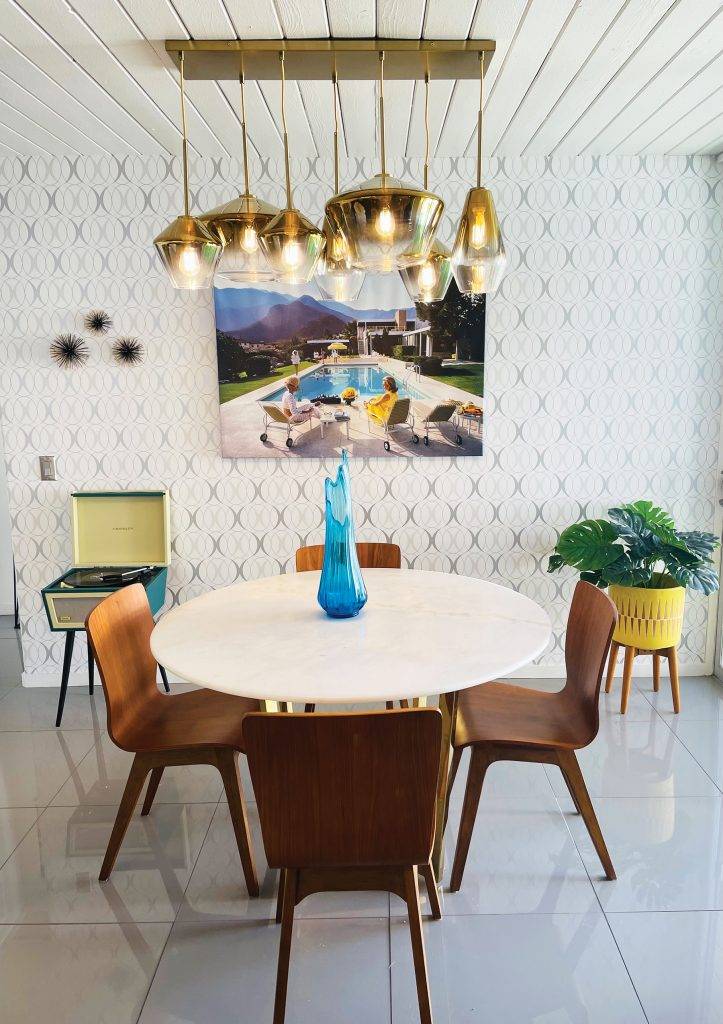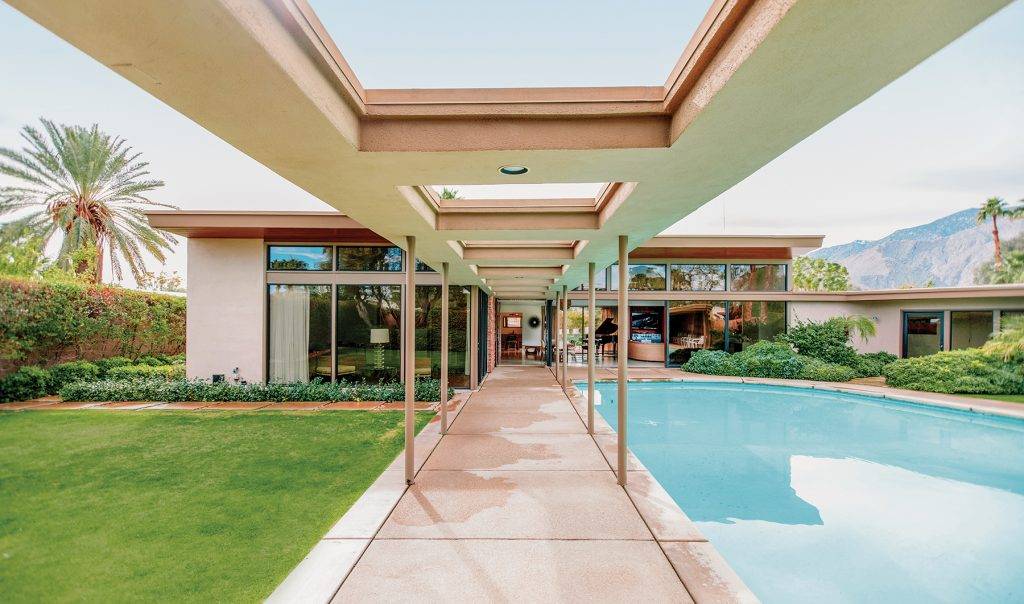 For more information Palm Springs Modernism Week: modernismweek.com
Where To Go Next: Floating sauna in Tofino
There are plenty of good reasons to brave the winding highway (and ongoing construction) between Port Alberni and the Island's west coast: the fantastic food, the wave-swept beaches, the mist-shrouded rainforest, the exhilaratingly wild storms. Now we can add one more reason to the list: Tofino Resort + Marina's new floating sauna.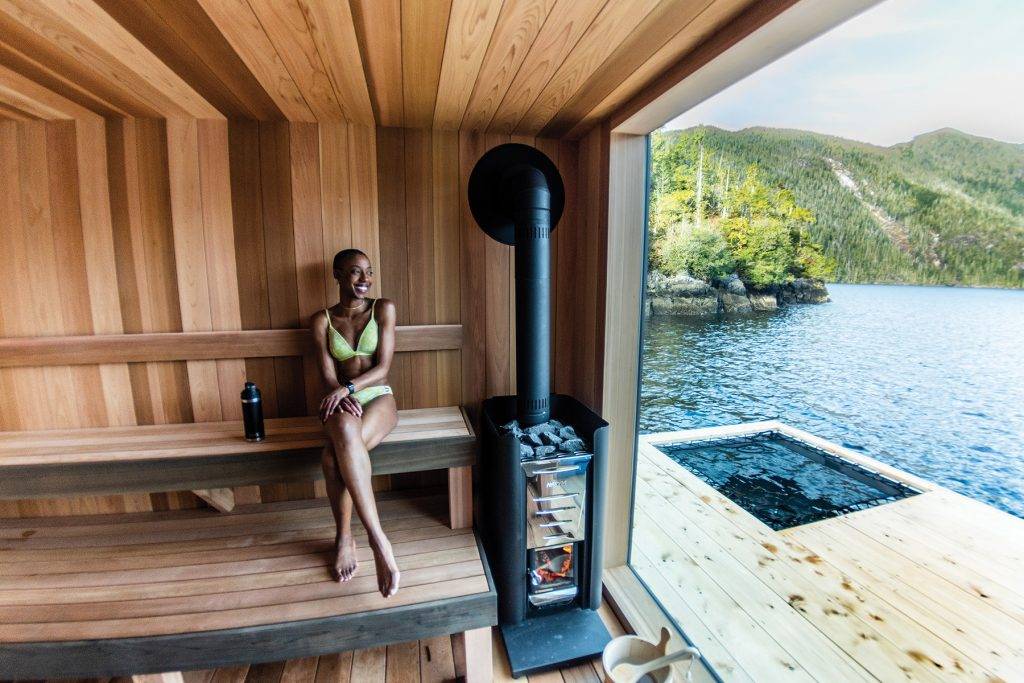 Sheltered by a quiet cove in Clayoquot Sound, the sauna is a serene refuge bobbing in the pristine, mountain-ringed waters of one of the most spectacularly beautiful places on the planet. Unlike, say, the small pools at Hot Springs Cove, you won't have to share your private oasis with anyone else, except maybe the occasional curious seal swimming past.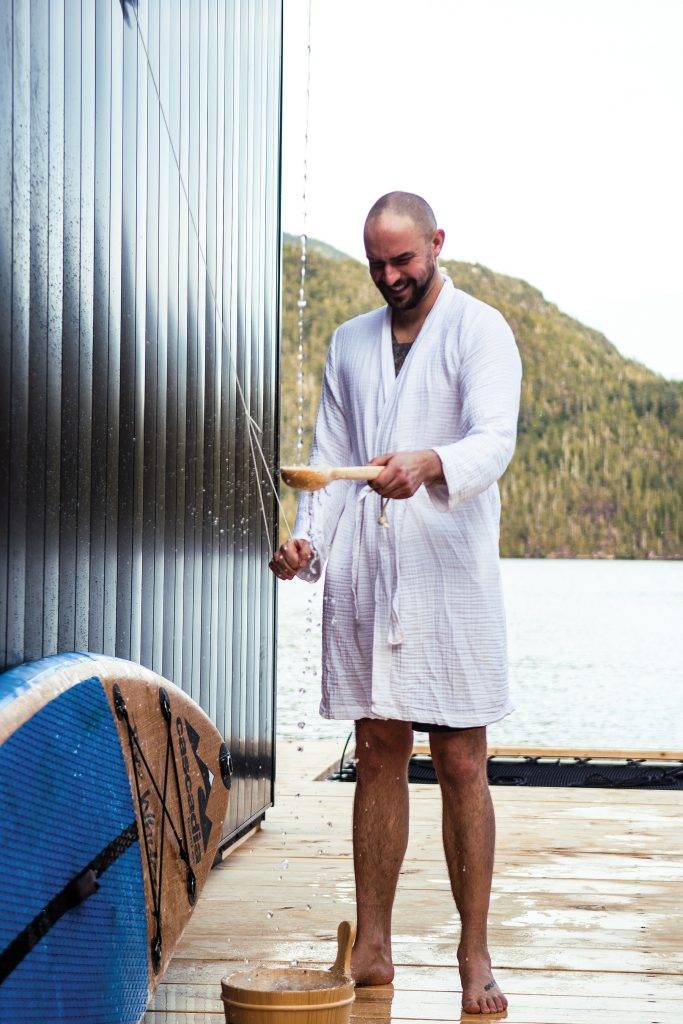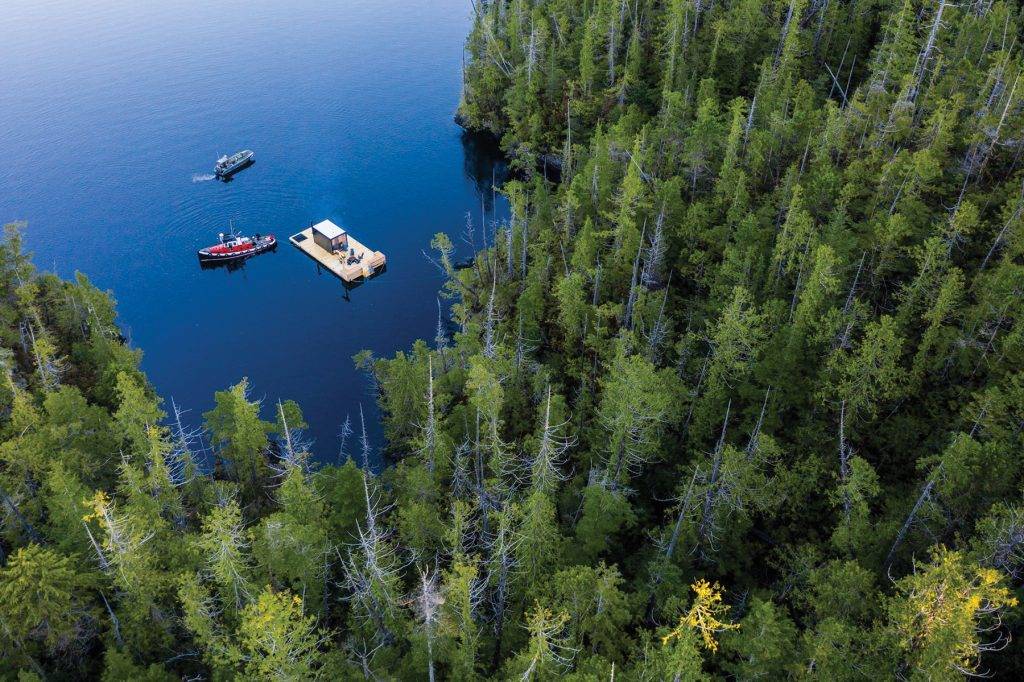 The resort's boat will ferry you to and from the sauna, where you can stretch out on the cedar benches or in one of the built-in hammocks. Let the wood-fired heat melt your stresses away before plunging into the healing (if chilly) waters of this UNESCO biosphere reserve to reinvigorate all your senses.
On your way back to the resort, swing by the traps and pick up some sweet Dungeness crab for chef Phil Tees to transform into something delicious at 1909 Kitchen + Bar. Now that's what we call relaxation.
For more information Tourism Tofino: tourismtofino.com
Tofino Resort + Marina: tofinoresortandmarina.com
Where To Go Next: Lovely Lausanne
As Switzerland's only métro travels from Lake Geneva up (and up and up) through Lausanne, you may be surprised to hear, not the ding-dong tones familiar to other transit systems, but seagulls (at the waterfront) or a steam engine (at the train station) or dance steps (at the station named for choreographer Maurice Béjart). It's the thing no one tells you about the Swiss: they are as practical and polite as advertised, but they are also full of quirky surprises.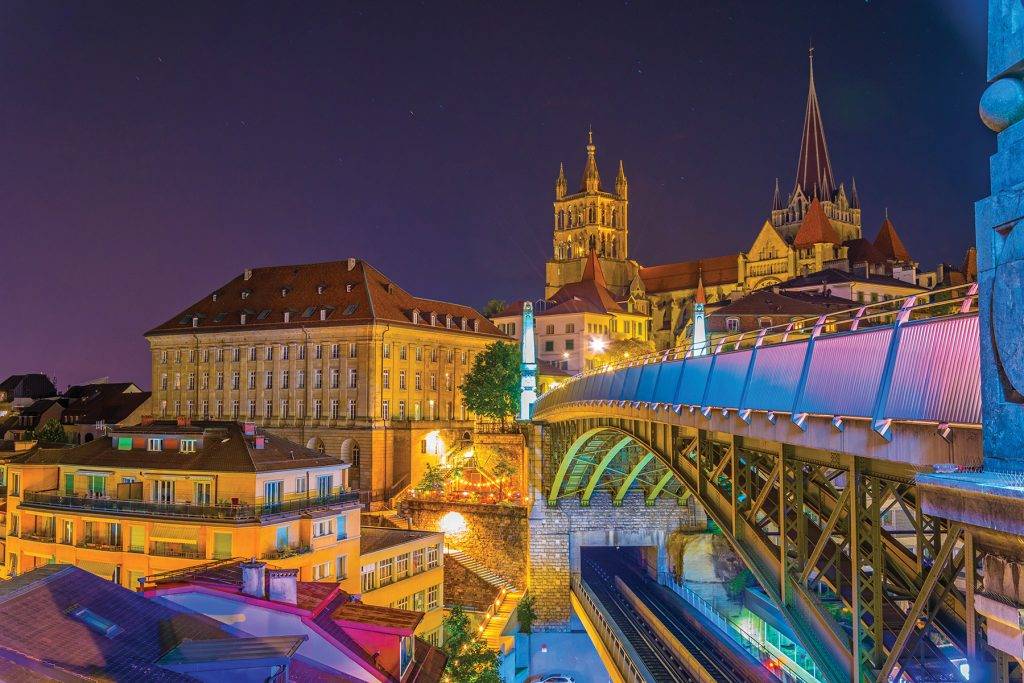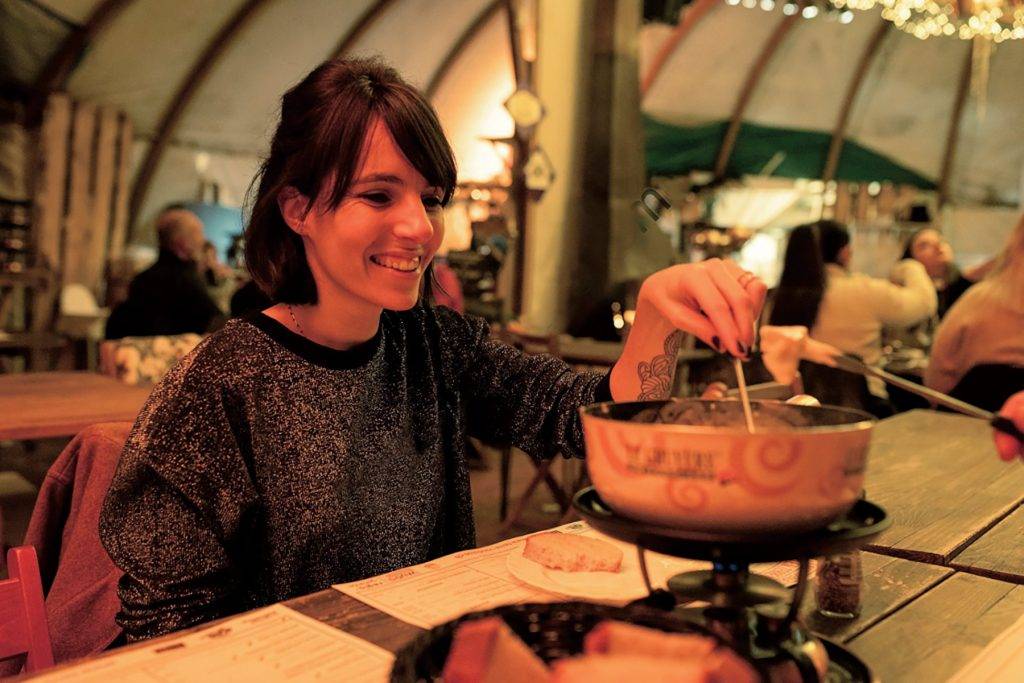 That's especially true in Lausanne, a city that is at once a destination for outdoor adventure, gastronomy and luxurious living, especially if you stay at the opulent lakeside Beau-Rivage Palace hotel, which will quite frankly spoil you for any other accommodation.
This hilly medieval city is in the French-speaking part of Switzerland, located halfway between the Jura Mountains and the Alps, its streets climbing and plunging seemingly at random. Across Lake Geneva is the resort town of Évian-les-Bains; you can hop a ferry to take the waters or journey down the lake to charming Montreux, famous for its jazz festival.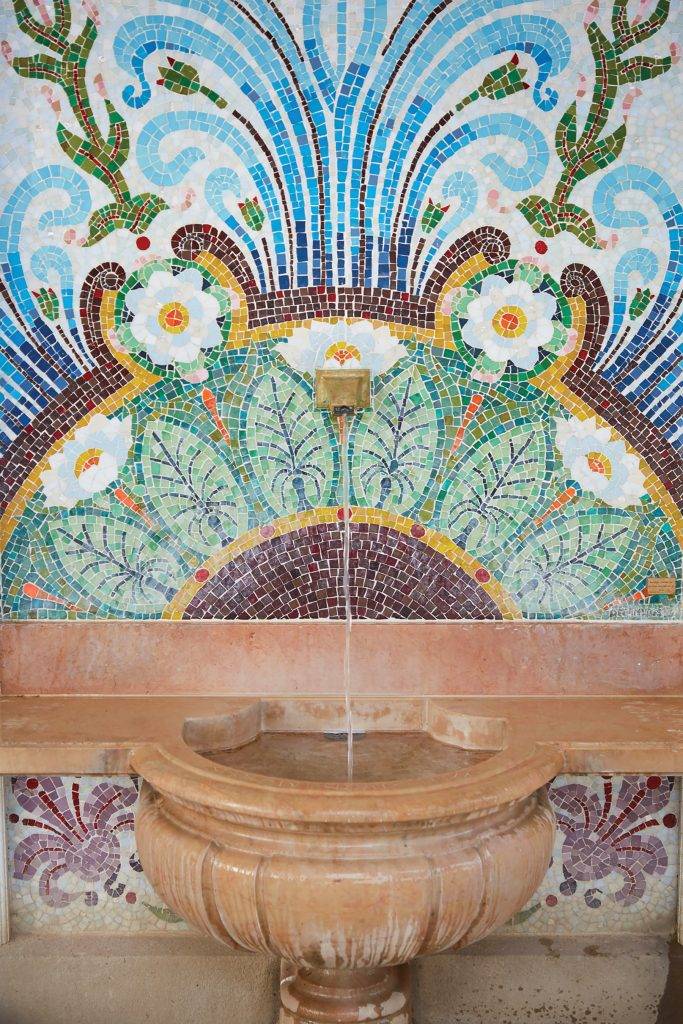 On Lausanne's outskirts is one of the world's most spectacularly beautiful and historic wine regions, the steeply terraced, UNESCO-protected Lavaux. The primary grape grown here is the light, delicately fruity Chasselas, which goes especially well with the region's rich, nutty alpine cheeses.
Enjoy those cheeses in traditional fondue at Pinte Besson, the city's oldest restaurant (opened in 1780) or served from the massive trolley at the famous EHL Hospitality Business & Hotel Management School's Michelin-starred restaurant. And don't forget the famous Swiss chocolate!
You can work off all that indulgence on the local hiking trails and ski slopes — after all, this is also a major sports destination, the headquarters of the International Olympic Committee and home to the interactive Musée Olympique — or just climbing those steep city streets, guarded for the past 600 years by the Watchman (or, as it is currently, Watchwoman) at the cathedral, who even now calls out the time each hour of the night.
Past, present, sports, culture, fine food and stunning natural beauty all mingle here in Lausanne, often in delightfully surprising ways. It's time you add this Swiss city to your travel bucket list.
For more information Lausanne and Vaud Canton tourism: lausanne-tourisme.ch/en