By David Lennam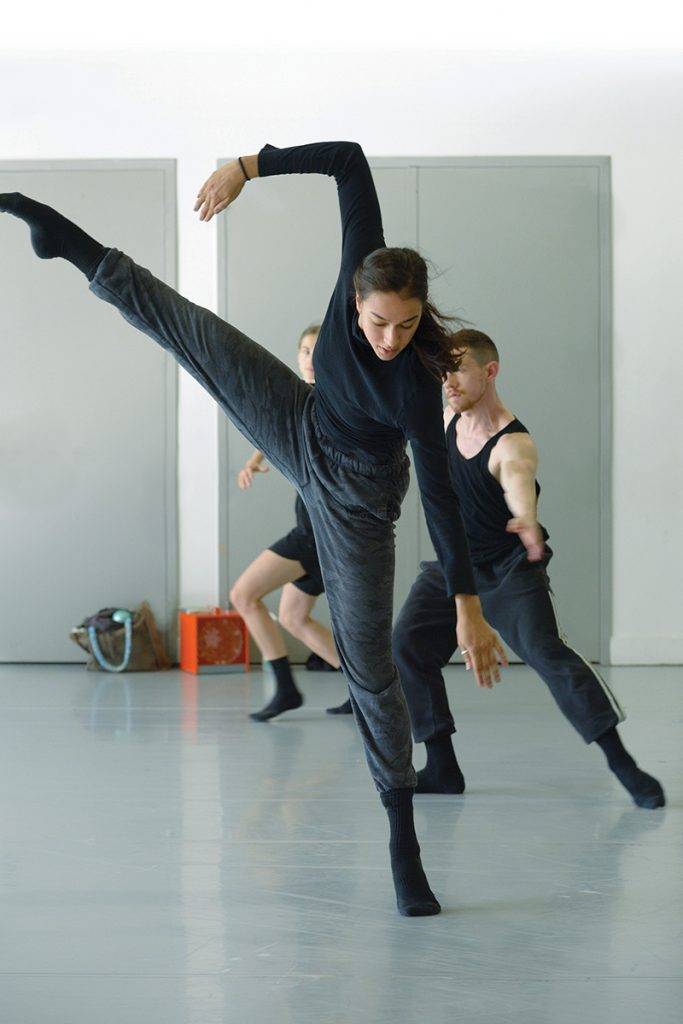 There's a watershed moment for every arts producer when their company shifts from being a mere presenter to a creator of works.
Dance Victoria, so good for so long at curating the best of touring contemporary dance and classical ballet and staging it at the Royal Theatre, has begun commissioning and investing in new productions for inclusion in their own dance season.
Pivoting on their recent success as a partner with both Vancouver-based Ballet BC and homegrown superstar choreographer Crystal Pite, Dance Victoria is filling the middle half of its 2019/2020 season with a pair of productions they've had a big hand in developing.
Pite's buzzworthy Revisor and Ballet BC's Romeo + Juliet will appear at the Royal back-to-back beginning next spring, marking a coming-of-age for the 23-year-old company and its executive producer Stephen White.
"Next season represents a new level of maturity for Dance Victoria," says White. "No longer are we just selecting shows to put on a subscription series — we're making a longer-term investment. We're co-producing productions and we're sharing them with the public."
It started with a bequest to the Victoria Foundation from local pediatrician and Dance Victoria patron Dr. Betty "Chrystal" Kleiman, who died in 2008. She left nearly a million dollars, with the condition that the money (about $55,000 a year) be used for an annual award to give Western Canadian dance artists the opportunity to collaborate with top international artists, then bring that work back to this country.
According to White, Kleiman's motivation was interesting. She told him some of the Dance Victoria shows were fantastic and others were terrible — and that she wanted to invest in the terrible ones.
In 2010, Ballet BC was commissioning a new Romeo + Juliet with well-known French choreographer Medhi Walerski. White saw an opportunity to invest $25,000 of that Chrystal Dance Prize to help them train young-adult dancers at Vancouver's Arts Umbrella as the show's integral corps de ballet.
"It ticked all the boxes," says White. "Walerski was an international choreographer. He was interacting with these Arts Umbrella kids, so young dancers were getting exposed to international performers, and it was going to be staged at the Queen Elizabeth Theatre."
As payoff, Dance Victoria will host that production here in March 2020.
That accomplished, White convinced his board to let him use $10,000 of the Chrystal fund to approach the community and raise another $15,000 to invest in Crystal Pite's Kidd Pivot company and their new production Revisor, created with her Betroffenheit collaborator Jonathon Young of Vancouver's Electric Company Theatre. Betroffenheit was a critical darling that wowed audiences around the world for three years.
Pite, of course, was raised in Victoria and is considered a much-in-demand superstar choreographer.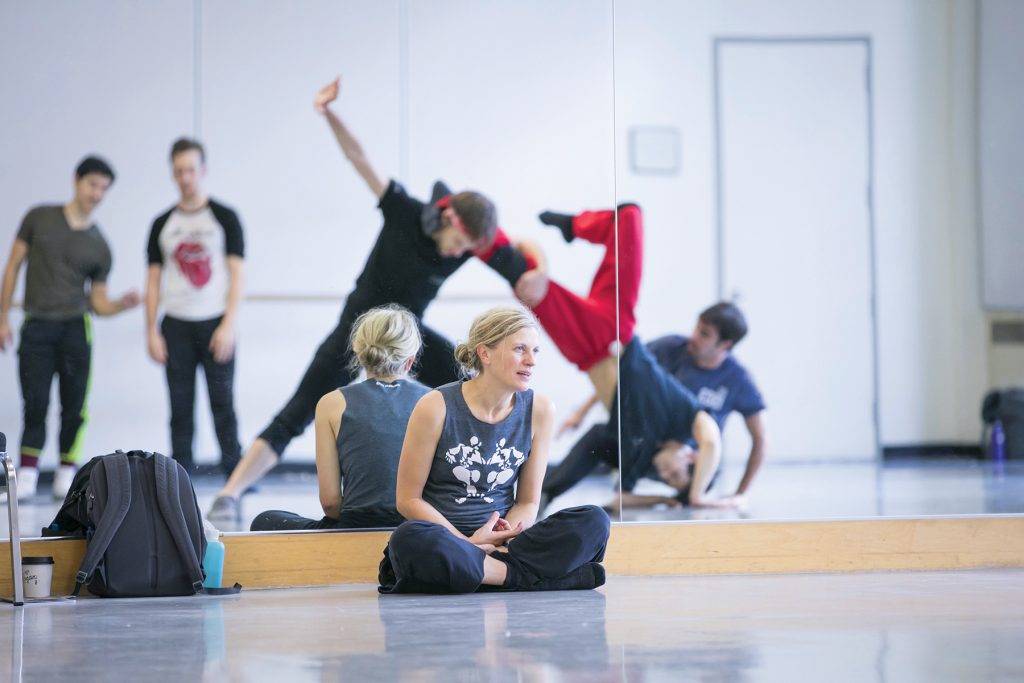 "That was really thrilling to me, after my many years of being in this position," she says, "to actually find a community of support in Victoria that's willing to make an investment in a new project. This was new for Dance Victoria."
Revisor will be at the Royal, February 7 and 8, 2020.
Not only does Dance Victoria's foray into creation benefit the professional dancers and choreographers they're working with — and perhaps those it hopes to work with — it trickles down to the hundreds of kids taking lessons at one of the region's 35 dance studios and schools, and to adult students who have danced with the likes of Lynda Raino and Constance Cooke.
Add to that the huge surge in the popularity of competitive dance shows on television, which White says promotes dance literacy among young people.
"The remarkable thing," says White, "is that all of the companies we had in our season last year, without fail, came up to us at some point to say this Victoria audience is very knowledgeable. We can tell by how they respond to what we're doing on stage that they get it."
White recalls how, 10 years ago, he sometimes felt he had to explain to the audience how to look at contemporary dance. "I don't feel compelled to do that anymore. Dance communicates on a really elemental level with people."
It's been 20 years since White took over from Doug Durand of what was then called the Victoria Dance Series, which meant local audiences didn't have to take the ferry to catch performances by big-name companies on tour.
White explains that the growth of the series parallels his own growth as a dance presenter.
"When I took on this role, concert dance was a brand-new art form for me. I came from theatre [as playwright and Fringe Festival producer]. When I think of some of the performances I brought to Victoria in those early years, it surprises me that Dance Victoria is still around today — and thriving."
He used to feel like every presentation was a make-or-break proposition. "One bad contemporary dance piece and I was convinced I'd never get an audience to return."
He did, of course, get an audience to return, and today Dance Victoria has grown into the largest dance presenter in Western Canada.
---
This article is from the March/April 2019 issue of YAM.