To make fast work of your spring clean — while going easy on the planet — Nezza Naturals co-owner Sasha Prior shares her expert advice on natural ingredients and how to make eco-friendly, do-it-yourself products.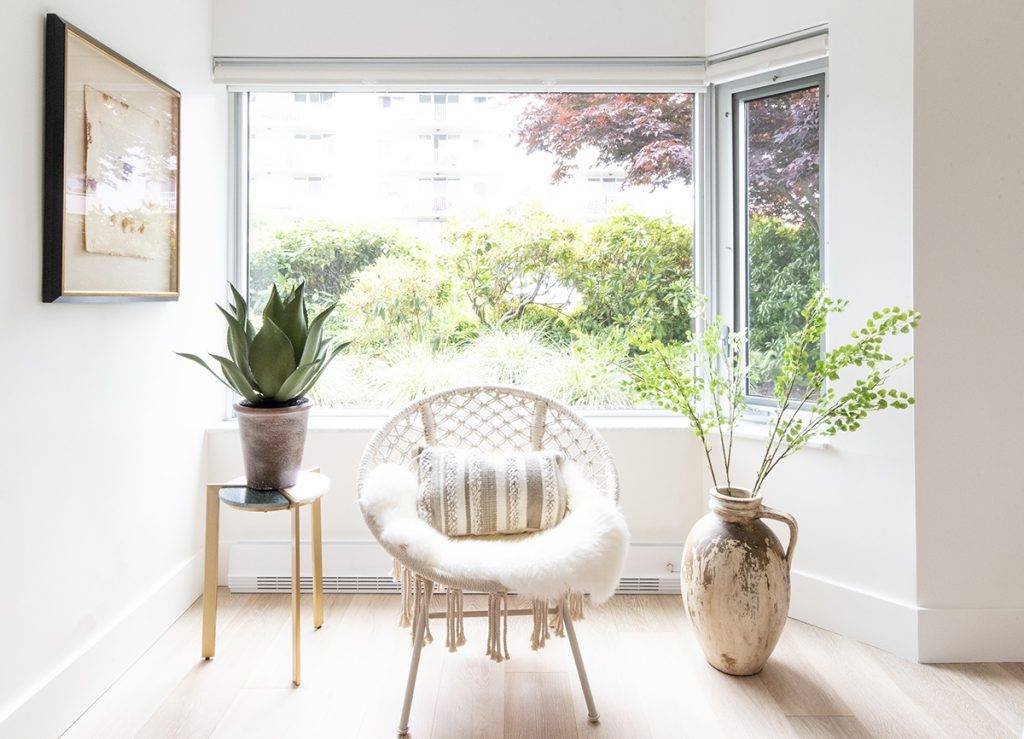 Why go natural?
Natural products come from natural sources, aren't created from chemicals and the majority are plant-based, explains Prior. There are a lot of conventional ingredients in household cleaning products that you don't need, and a lot of times they're toxic (think parabens, sulfates, petrochemicals and artificial colours).
"Fragrance oils will often be added to a lot of products out in the world, but they're added just for that smell that people are after, and they can be quite toxic," says Prior. "Ultimately it's about our health and the health of the environment. And it is creating a large effect, even though it's such a small choice."
One cleaner to rule them all
"In our society we're kind of encouraged to buy products that are for every single aspect of our lives," says Prior. "In terms of cleaning products, you could look in your cabinet and probably eliminate more than half." Instead of individualized toilet bowl cleaner, bathtub cleaner and glass cleaner, the Nezza Naturals co-owner says you could cut that down to one or two multi-use products. Natural products are so versatile that one natural cleaner can work for the bathroom, the kitchen and the floors.
"Castile soap is something you can use on your body, you can use it on the floor, for washing your clothes — you can even bring it camping because it's biodegradable."
The ease of essential oils
Not only can you add a pleasant smell to your natural and/or homemade cleaning products, but essential oils are antibacterial, antimicrobial and have therapeutic benefits, explains Prior. Plus, essential oils are gentle on you and your skin. Sweet orange essential oil is in a lot of Nezza Naturals' cleaning products.
"Citruses can be really good for cleaning, they have a fresh smell, but they also clean grease and grime really well," she says.
DIY cleaners
Castile soap is the main ingredient you need for do-it-yourself cleaning products because it works on grease, dirt and stains. "Even water and Castile soap makes a great scrub," says Prior. And there are plenty of simple cleaners you could use that you probably already have in your house, like salt, baking soda, white vinegar and olive oil.
One great multi-purpose cleaner could include vinegar, Castile soap, some essential oil and maybe a little alcohol (the active ingredient in hand sanitizer), if you want to kill bacteria. "We'll often use baking soda as an abrasive, like a bathroom scrub," says Prior. "So you could mix baking soda with water or with a natural multi-purpose cleaner and it makes a paste, which will clean stainless steel and other surfaces."
To inspire your spring clean
If you want to diffuse an essential oil while you're cleaning, the Nezza Naturals co-owner is a big fan of tree oils: Western red cedar needle and black spruce, even eucalyptus, just brings the outdoors in. "It smells so clean and fresh, almost like an invigorating spa, and it can energize you a bit too," she says. Lavender is a great scent for pillows and sheets. For towels, try lemon grass for an energy boost, fresh out of the shower.
Scented laundry tip
If people are doing laundry and they want their clothes to smell like essential oils, rather than putting oils in the wash, just add a few drops on a dryer ball or a dishcloth. Toss it in the dryer and everything will come out smelling like that essential oil, more so than if you put it in the wash and rinsed it all away.
Develop your own cleaning routine
"Be task-focused, rather than room-focused, because then you can set all your supplies up, and it's a little bit more efficient," says Prior. "So you get to focus on your floors, focus on your counters all at once, rather than change, change, change. Personally, I love to clean counters and sinks every day — anywhere that tends to get a lot of use."
Clean where the action is
"If you spend a lot of time in your living room, then just focus on that first, because you're going to enjoy it the most," she says. "For me, it's the kitchen and the living room. Even if it's keeping your coffee table clear, I like that. Keeping well-used spaces organized and clear is helpful for our minds."
Reduce and refill
Everyone can cut back on their plastic use and output by buying glass when possible and refilling products when you run out instead of buying new. FYI: Nezza Naturals refills everything from shampoo to Castile soap to coconut oil.