Drawing from memories and inspired by his favourite artists, designer Iván Meade has created a luxurious new line of fabrics. While each pattern expresses his personal aesthetic of "timeless European methodology with a sophisticated, modern edge," at the end of the day, Meade simply wants them "to tell a story."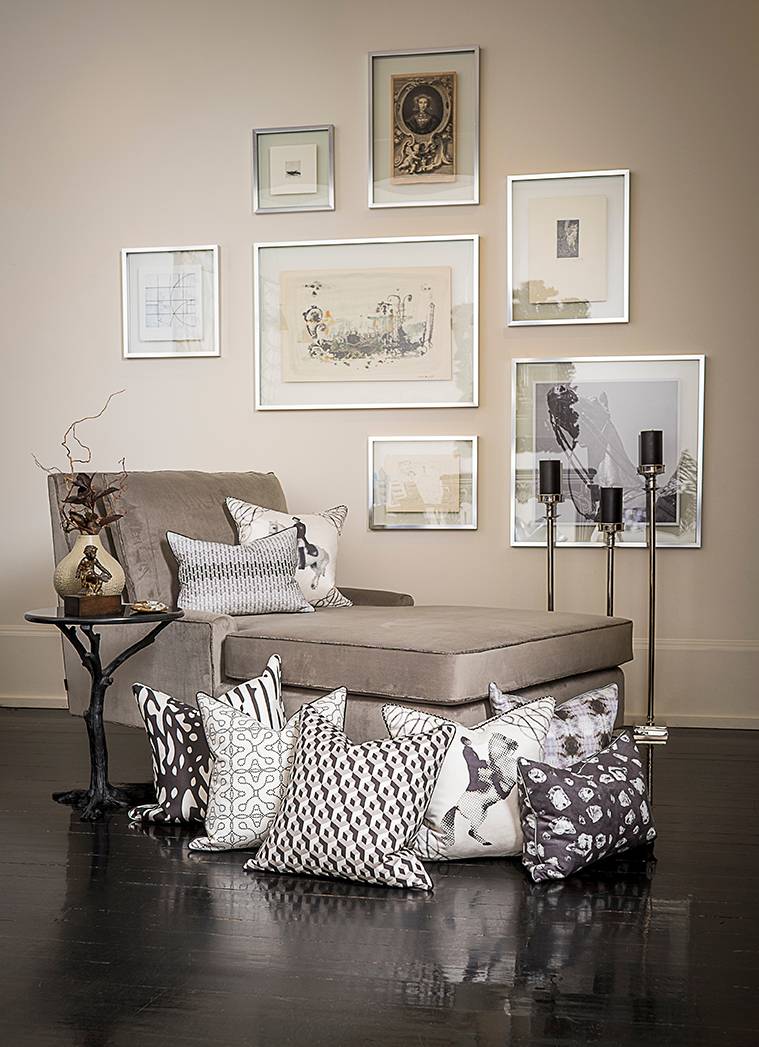 Crediting his experience in graphic, industrial, and interior design, Meade fashioned his cotton-linen line to meet the requirements of interior designers and to appeal to the most discerning tastes. He believes that, "in order to be original you need to be true to yourself."
When he started designing the fabrics, he was looking to create something that reflected his personal own narrative.
"Personal emotions definitely have an impact, so I used the positive ones I had, and started thinking how I could translate these memories into patterns," Meade says.
His family and childhood in Mexico make up a large part of the story these fabrics tell.
The pattern Mariposa is an ode to Meade's mother, Maria Celia, who often told him, "To find luxury in what you touch every day."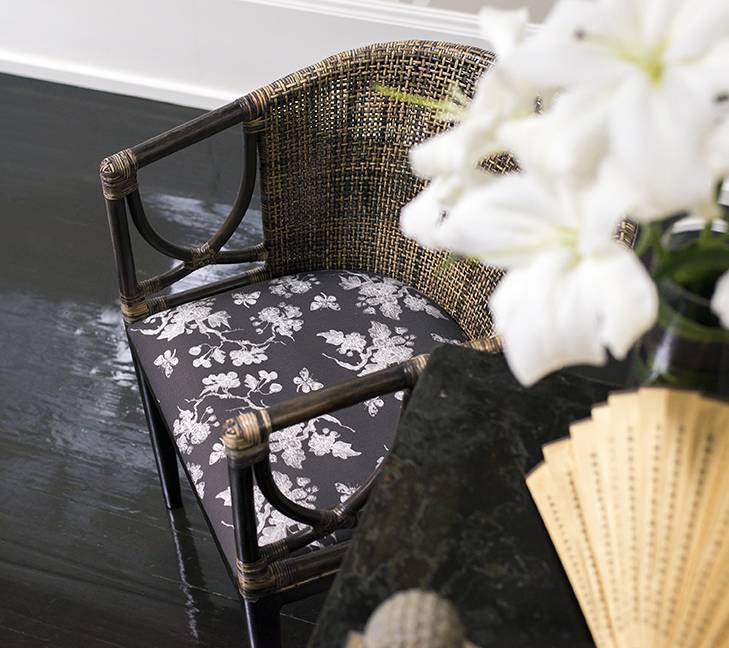 "It was inspired by my mother and her love for butterflies and cherry blossoms; it is a small homage of sorts," Meade says. "To add edginess to the pattern I used a dark background — Carbon — to make it more contemporary."
Another pattern, Vista Hermosa, was inspired by the veranda floors at his grandparent's neoclassical home in San Luis Potosi.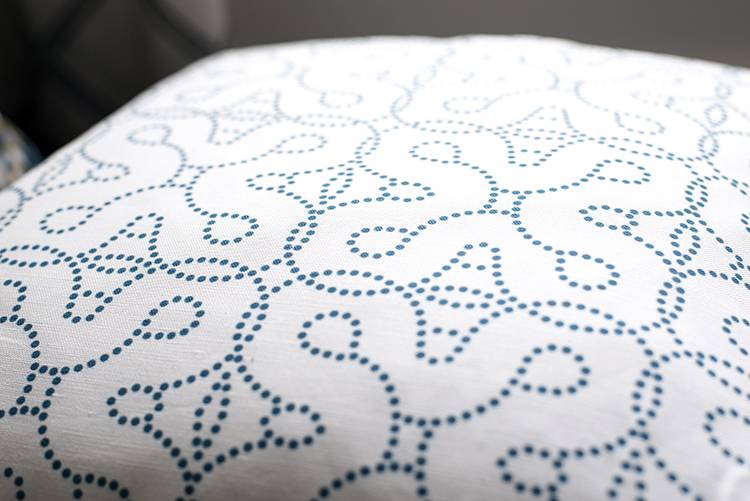 "I did a modern interpretation and changed the scale so it could work in fabrics and used pointillism to make it look like lace," Meade says. "It is geometric, feminine and modern — a pattern that could work in any decorative style."
The line started with Meade's work on the pattern Grabado, which came out of his years of printmaking, when etching was one of his preferred techniques and his favourite etcher was Matthäus Merian.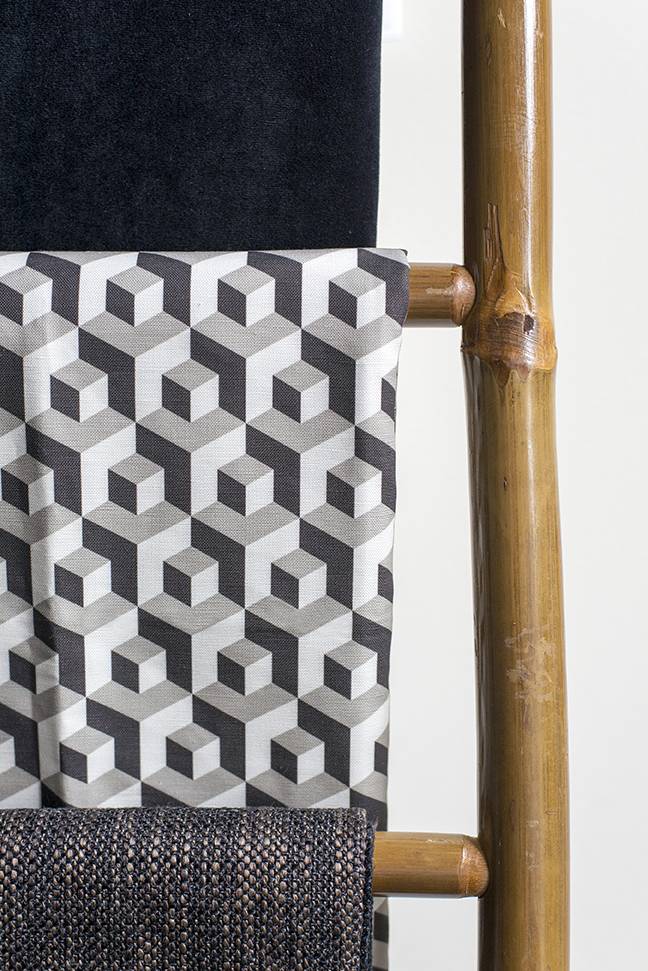 "His etchings are pure genius, but they are too small to appreciate, so I created the pattern by enlarging a section of an old etching plate and then book-matching it to create a more natural flow," he says. "We have been using this pattern in our letterhead for a couple of years now, so it was something we truly loved and wanted to share with the public."
The patterns in the fabric line were designed to be mixed and matched with each other and with other fabric lines.
"I didn't want to limit the line," Meade says. "All the patterns have the same base so this helps tremendously to make them work together. "
While Meade loves all the colours and is hard pressed to pick favourites, he does admit to a partiality for the combination of Paloma, Miel and Creama.
"Timeless elegance with a hint of happy."