Five essential décor trends to warm up the cooler days ahead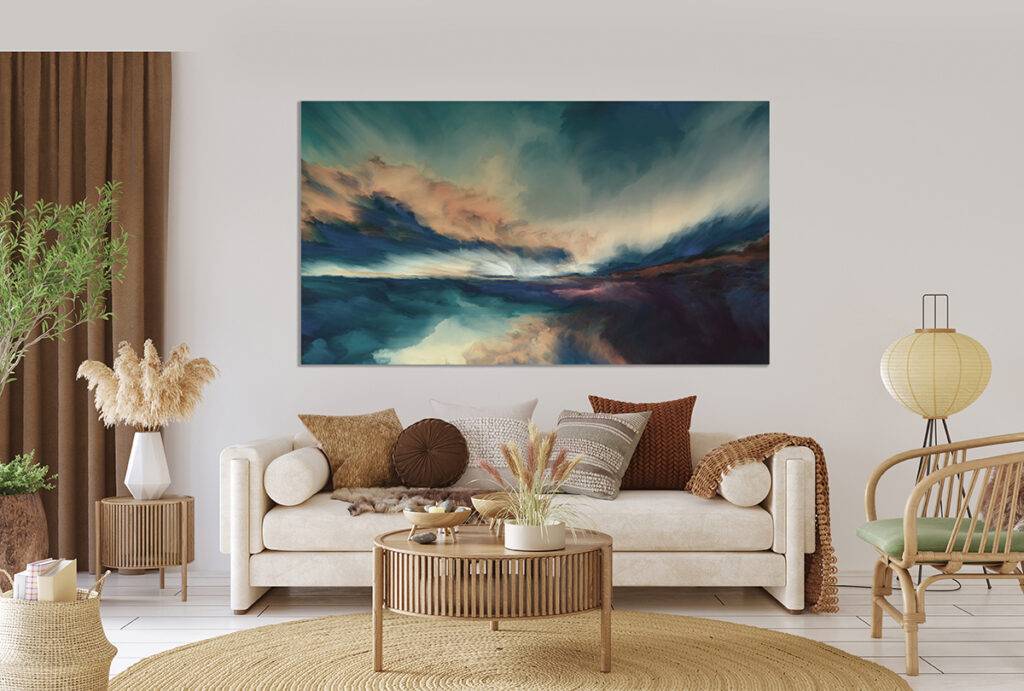 By Danielle Pope
As breezy days gently nudge us indoors, our homes become sanctuaries of style, inviting us to savour the simple pleasures of warmth, tranquility and the tea-stirring beauty of a fleeting season.
Autumn all too quickly breathes itself into winter, but before it does, the best elements of the season can set your home at peace for the cool months to come.
Those of Danish background are well accustomed to the design principle called hygge, a quality of coziness and comfort that creates a space of well-being. The best time to enact this principle is fall, when it's easier to tune into the world inside our own four walls.
With that inspiration in mind, YAM has gathered five essential fall décor trends that are sure to capture the seasonal ambience. From pops of autumnal colour to velvety textures and mood lighting, this season has plenty to watch for and even more to feel inspired by.
With pieces that mirror the richness of fallen leaves, the intoxicating bouquet of mulled spices and the warm embrace of a flickering fireplace, may you find your own inspiration to evoke a feeling of beauty and mystery on the inside of your home this season.
1 ART THAT AWES
After years facing down the popularity of austere white walls, designers are now seeing art —specifically, oversized art pieces — making a comeback in the style world. From extra-large wall-to-wall canvases to diptychs and triptychs that cover a space, these pieces are surging in popularity and create drama, colour and a sense of story in any room.

Whether you're into making a bespoke collection gallery wall, seeking support for a custom piece or prefer mixing mediums with a display combo of paintings and sculptures, Victoria's art scene has plenty of options. One way to tap into the many artists who make this region so vibrant is through the Art Gallery of Greater Victoria. The gallery's art rentals and sales program works with a cross-section of local artists dedicated to producing fine art. You even have the option of renting and trying a piece on your own walls before committing to purchase.
2 A BRIGHT LIGHT (OR TWO)
Mood lighting hits the wall with the latest technical innovation from Mike Randall Design. The PURE 9ty – Standard Retro Fit Model wall sconce offers flexibility, sustainability and a modern take on a retro look, with the introduction of OLED lights. (Organic Light Emitting Diodes are made of organic, carbon-based panels that emit light when electricity is applied and create energy-efficient displays.)
The sconces can illuminate upward, downward or both ways, and are available in fully dimmable and automated varieties, with wood finishes in ash, eastern maple, black walnut and white oak and the option to add a shade. These sconces can flank a mirror or adorn a bedside, modernizing any room in your home.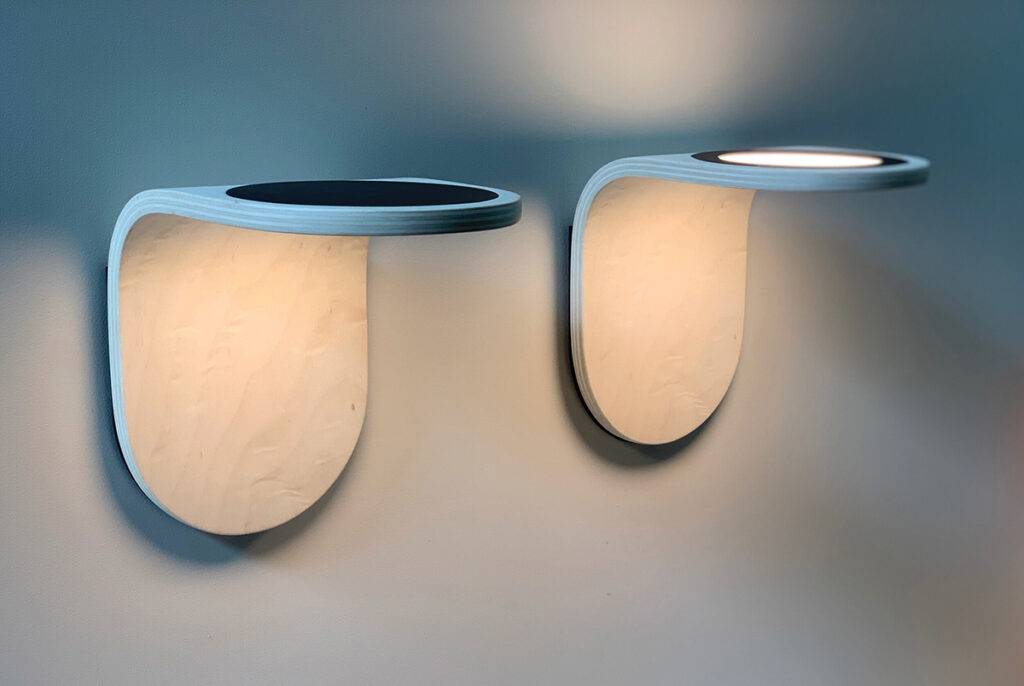 3 A LUXE PILLOWCASE
Texture is fall's signature move, but this season's "Surreal Representations" — the pillowcase launch from the Iván Meade Collection — features textures to elevate every corner of your home.
Created from fine silk and brushed velvet handmade by artisans in Canada, this collection adds an edgy, whimsical element to any space. Snakes, cranes, floral patterns, geometric shapes and Meade's signature gold, black and grey colour palette bring a sense of sophistication that's neutral enough to blend in with many décor styles.
Meade's intention with this collection is to bring life to a phrase his mother would often use: "Find luxury in what you touch every day." With unique textures and images, these pillows are sure to do just that.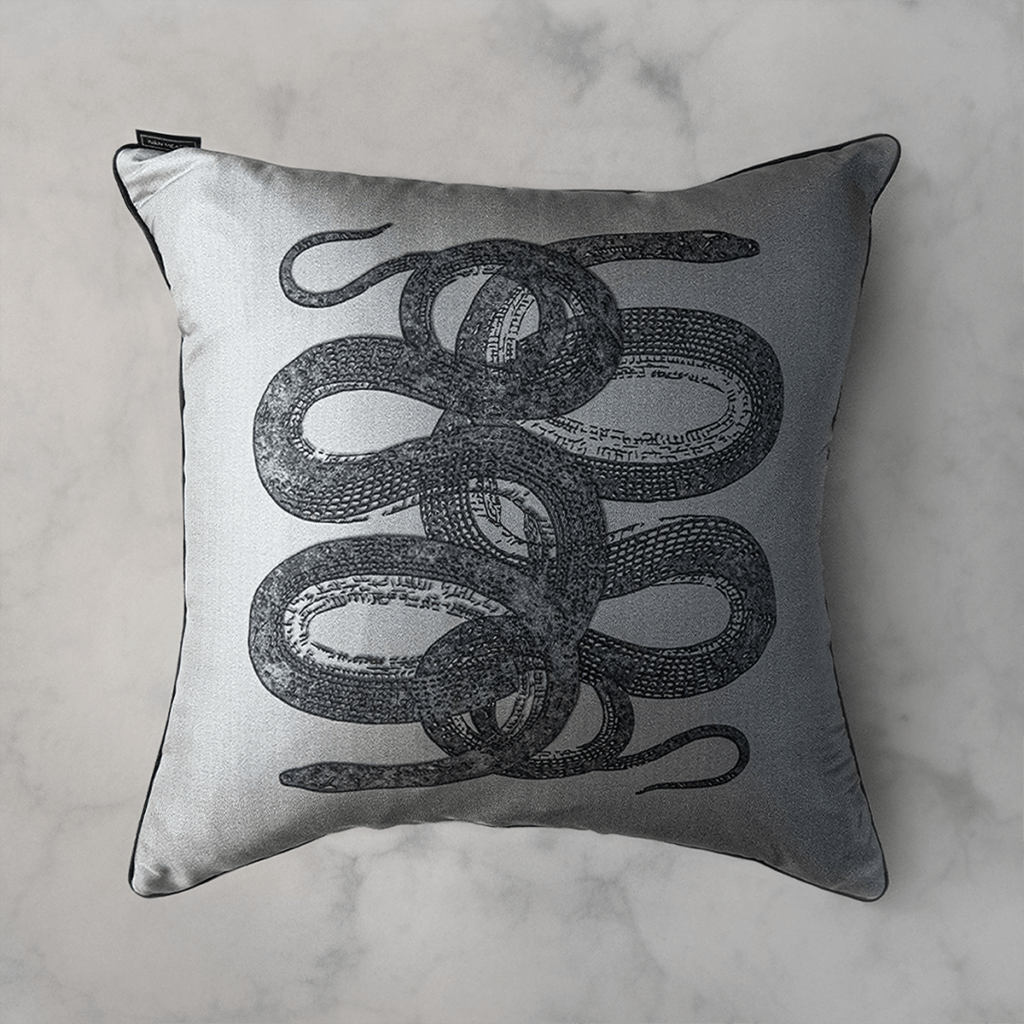 4 A SPLASH OF BURGUNDY
Pantone may have named Viva Magenta its colour of the year 2023, but all its crimson-tinted, wine-soaked relatives are also enjoying a surge in popularity. This season brings burgundy back in full force, with accents the recommended approach for creating magnetic spaces.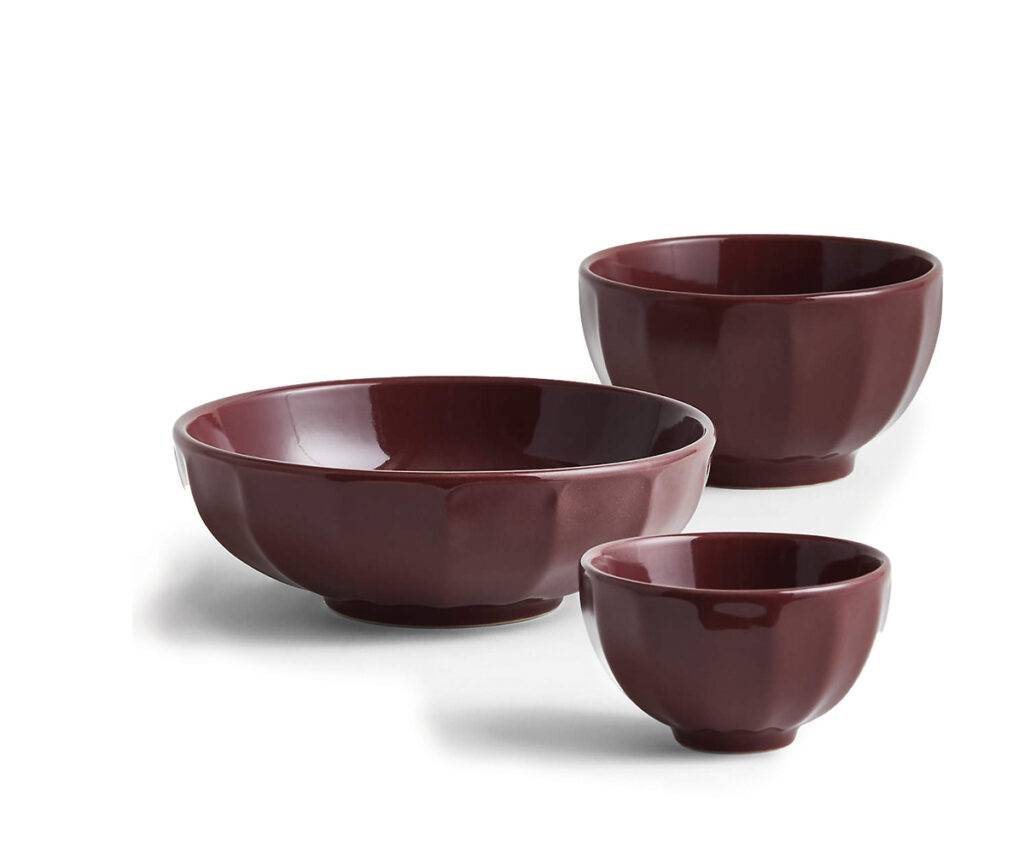 To keep this colour current, designers suggest moving away from '90s-era styling (drenching rooms with the colour). Instead, spread touches of burgundy through a space, with features as subtle as vintage books or as overt as an area rug, like the Bullerswood rug by Morris & Co. With its soft half-inch pile and hand-tufted wool finish, the rug is impervious to marks.
The key for making the most of burgundy is to balance it with neutrals, setting the focus on standout ancillary pieces. Be selective with location, too, and choose burgundy for rooms where energy and conversation should be stirred up — like the kitchen, communal gathering spaces and dining areas.
5 A REALLY GREAT CHAIR
It's the time of year to focus on comfort, and what better way to do so than with a chair made cozy with Scandinavian sheepskin?
The Audo Copenhagen Brasilia Lounge Chair comes in a range of soft fabrics, but pure sheepskin is one of the most popular. Brought to Victoria through Gabriel Ross, this low-lying chair and its accompanying footrest combine mid-century design with serious Scandinavian style.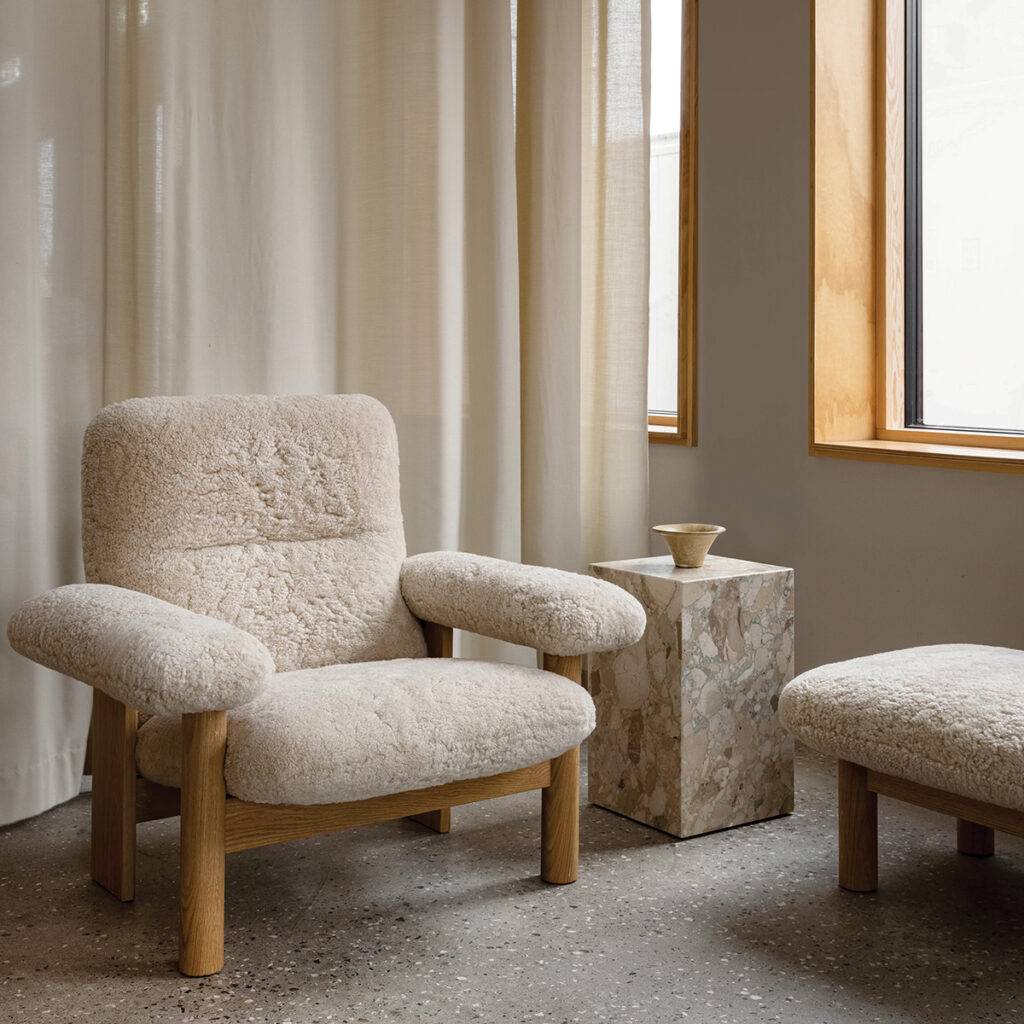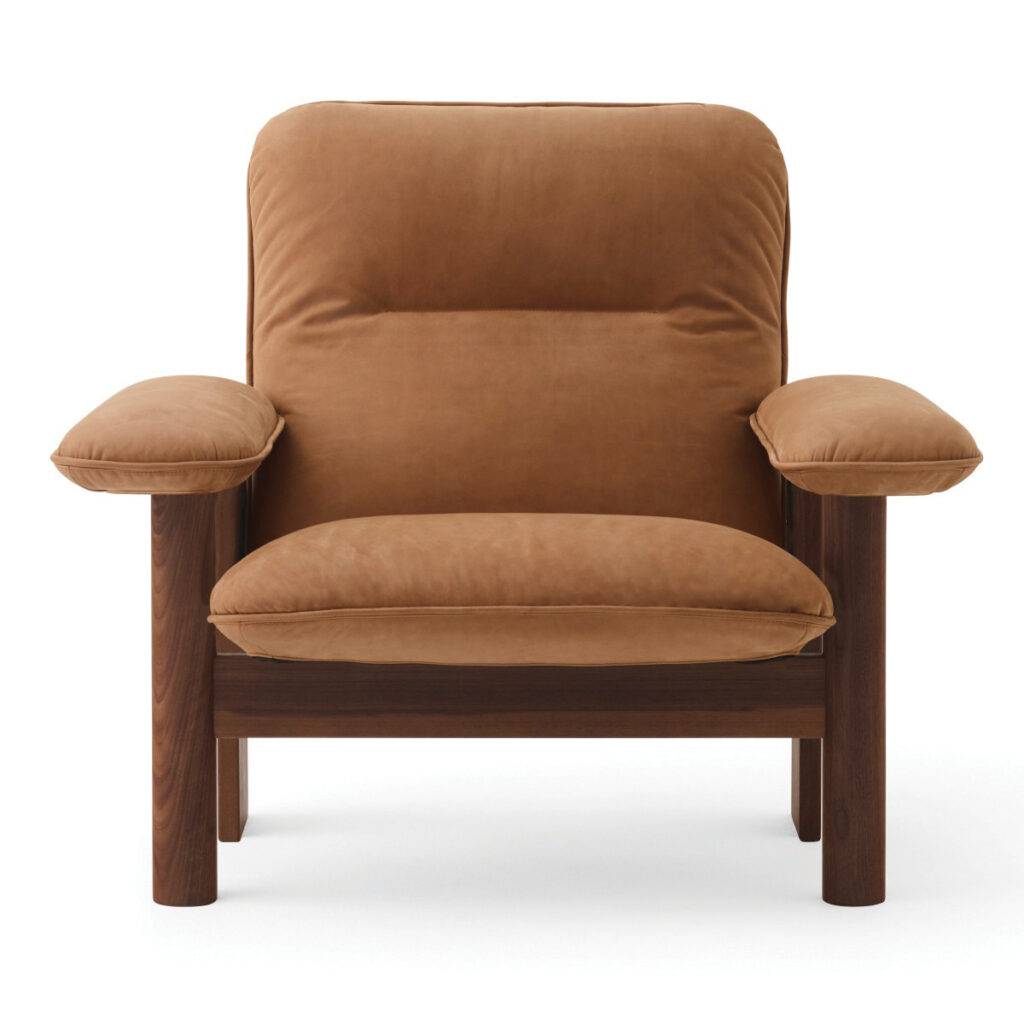 The luxurious armchair-lounge hybrid, with its highly cushioned seat and backrest, was created by Norwegian design team Anderssen & Voll — a pair known for creating comfort and quality. Characterized by stout and sturdy legs and made using traditional joinery techniques, this chair creates a sense of ease in any setting, and is sure to become a conversation starter.