After two years of stress, uncertainty and a little too much time at home, we're finally reengaging with the world and rediscovering the joy of dressing for the day.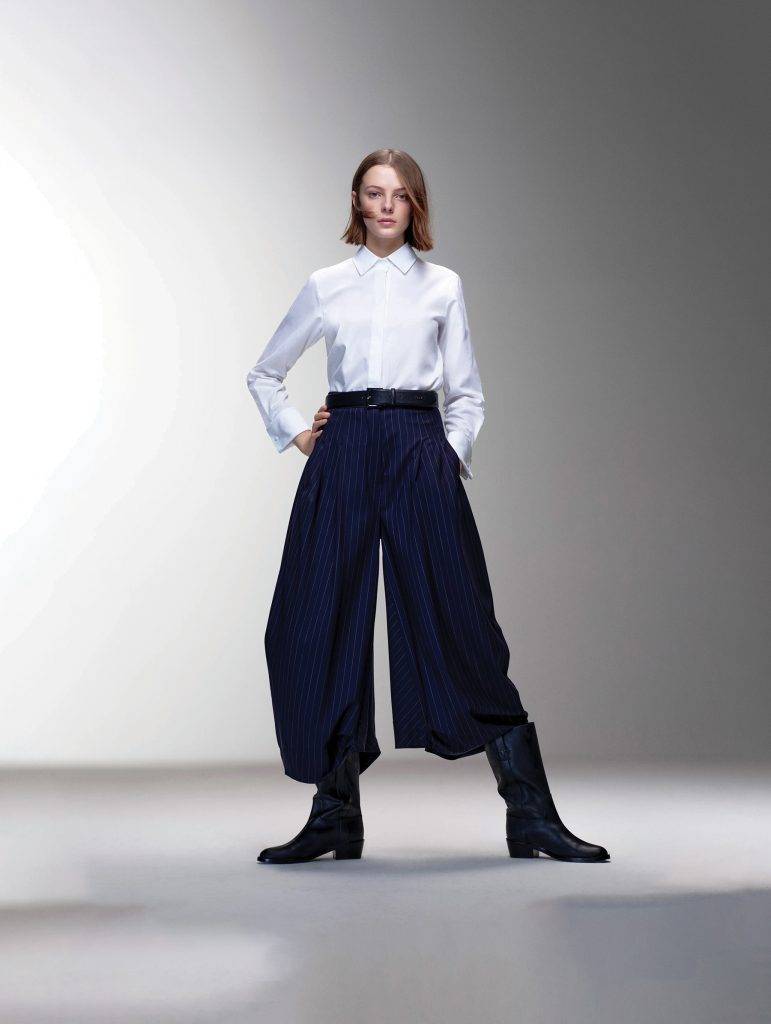 ---
BY MELISSA GIGNAC
It's fair to say that many of us have become comfort junkies over the course of the pandemic — embracing athleisure that's spent more time stretching out on the couch than at barre class.
As we ease back into dressing with intention, YAM fashion editor Janine Metcalfe forecasts her fashion predictions to take us through fall 2022 and into 2023. From bomber jackets to private-school chic, much of it feels comfortingly familiar.
After all, as Metcalfe points out, fashion revolves around a 20-year cycle. Perhaps there's a solace in embracing familiar pieces after a long period of turmoil. It just takes a little attention to trends in shape, silhouette and colour to take classic to current.
The Great White Tank
InStyle magazine recently kicked up an Instagram ruckus by declaring the white tank a "throwback trend," risen "from the ashes of Y2K fashion." While it's easily associated with the turn of the millennium, the tank has evolved along with the women who wear it.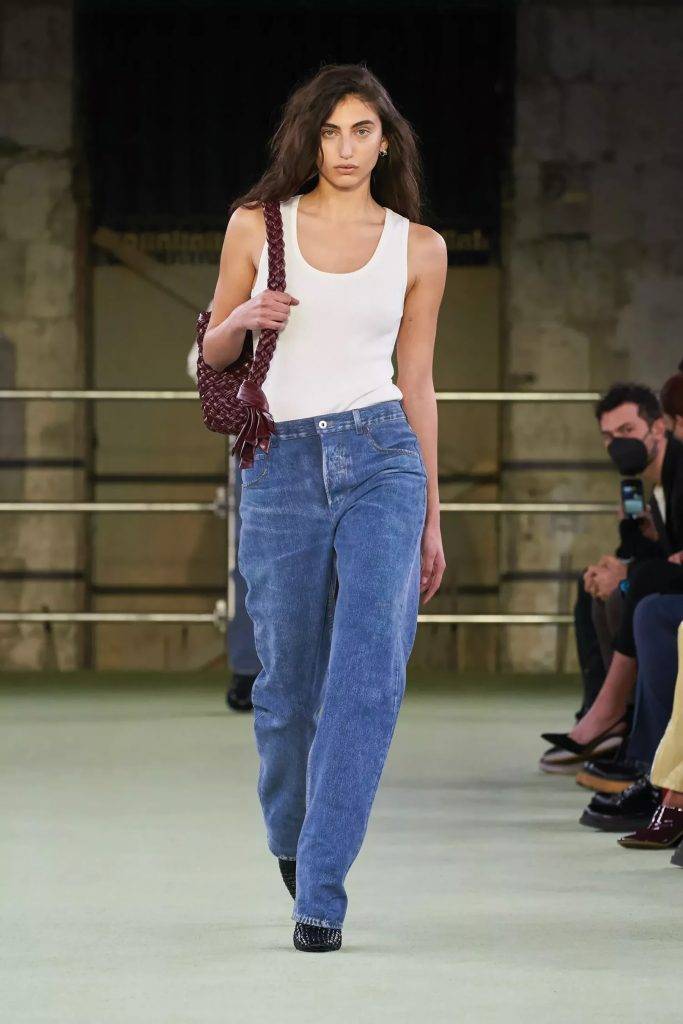 ---
A classic white tank is timeless — that's why Gwen Stefani looks as fresh wearing it long and lean now as she did belting out Just a Girl in a cropped version. And it's accessible, too. Whether in a three-pack from Hanes or fresh off the Prada runway, the tank is a versatile piece that's available at every price point. Worn alone it imparts a little edge to street style; under a blazer it's a perfect layering piece for the office. And really, is there a more classic look than a crisp white tank and jeans?
Cher (Horowitz) Chic
The audacious yellow plaids Maria Grazia Chiuri sent down the Dior runway are anything but Clueless, boldly embracing a quirky spin on the classic collegiate look that's a staple of the back-to-school season.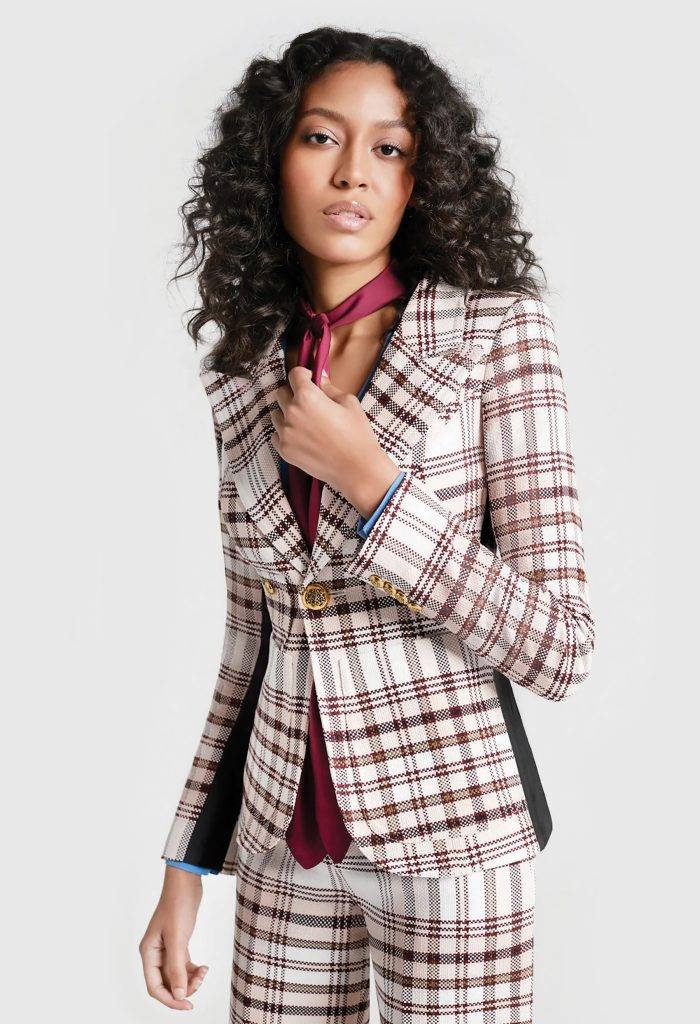 ---
Pleated miniskirts, button-down shirts, neckties and even a dash of argyle plaid impart a prep school panache that can be incorporated as individual pieces, or mixed and matched for a quirkier, more playful approach.
Masculine Mood
At the other end of the style spectrum, the Annie Hall esthetic is back! Slouchy, oversized jackets and menswear-inspired trousers combine with the aforementioned white tanks, plaids and neckties to create softened versions of traditionally for-him favourites. Menswear chic embraces the higher waists and wider legs that have dethroned the skinny jean silhouette.
Paying attention to proportions is key to carrying off more generous cuts, and focusing on one oversized element will keep you from looking sartorially swallowed. Metcalfe suggests that one item in a look should be tailored. "You could do a baggy pant with a more silhouette jacket or a shorter skirt with a bigger jacket," she suggests. "With a trench do a more fitted — but not skinny — jean."
---
Modern Femininity
Pretty never goes out of style; we've just become a little lax embracing it. Metcalfe's fall must-haves play with layers of sheer, ultra-feminine fabrics like chiffon and silk organza, with a dash of sequin glitz.
Diaphanous textiles, adorned with delicate beading, bring a textural focus, and monochromatic underpinnings in matching tones ensure modesty isn't compromised. Feminine doesn't have to mean dresses — oversized pants in flowy satins recall the ease of pyjamas injected with the glamour of old Hollywood.
Paired with a delicate camisole, they flirt over intimate drinks, and matched with a slouchy sweater and your favourite kicks, they say, "Give me the comfort I've become accustomed to over the past two years, but make it fashion."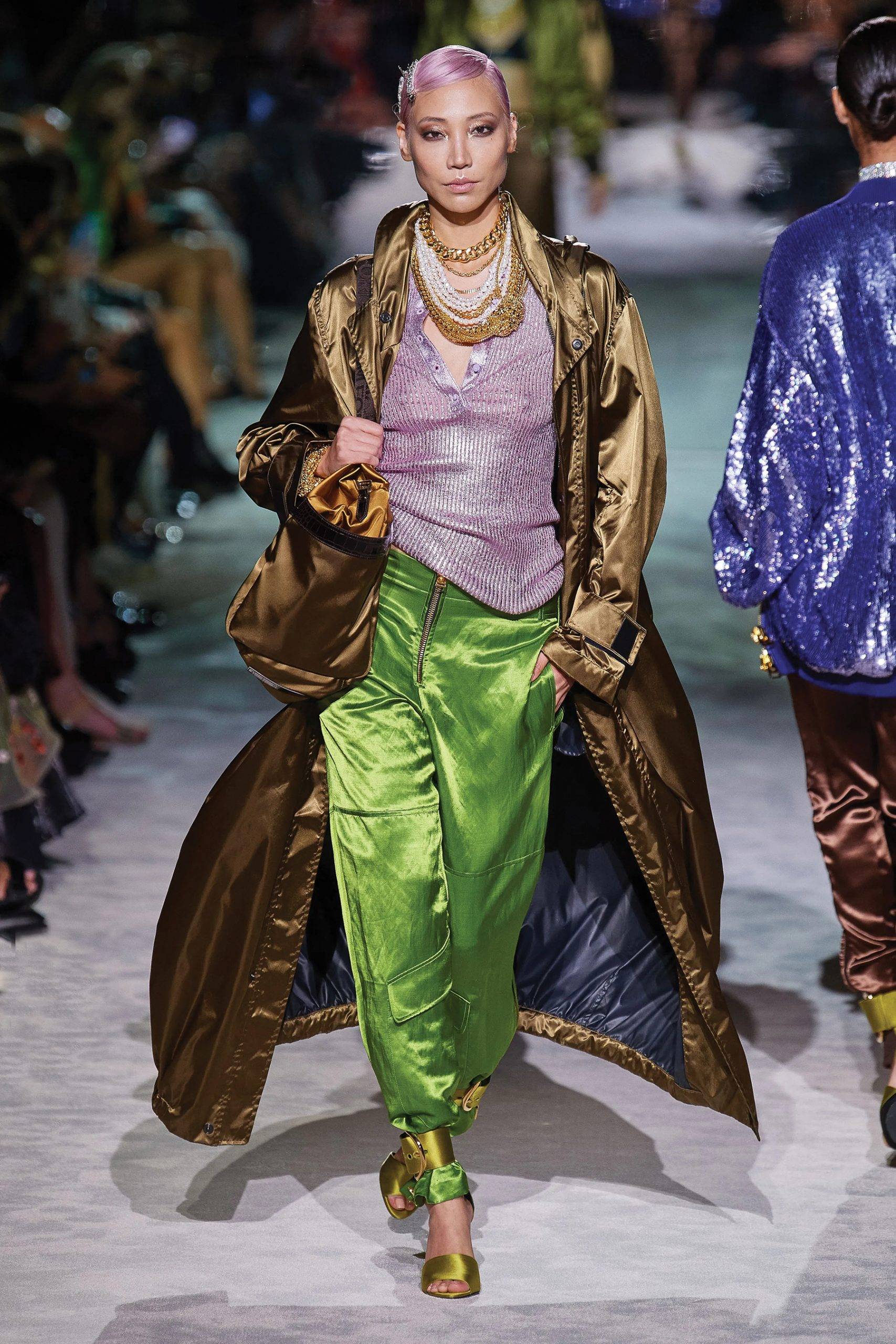 Tom Ford and Elisabetta Franchi
---
Strive for Sustainability
Focusing on earth-friendlier textiles and leather alternatives is a key trend, especially when it comes to handbags.
While the mycelium-based mushroom leather with which designers like Stella McCartney are experimenting might be out of reach for the average shopper, more sustainable, animal-friendly options are available at every price point.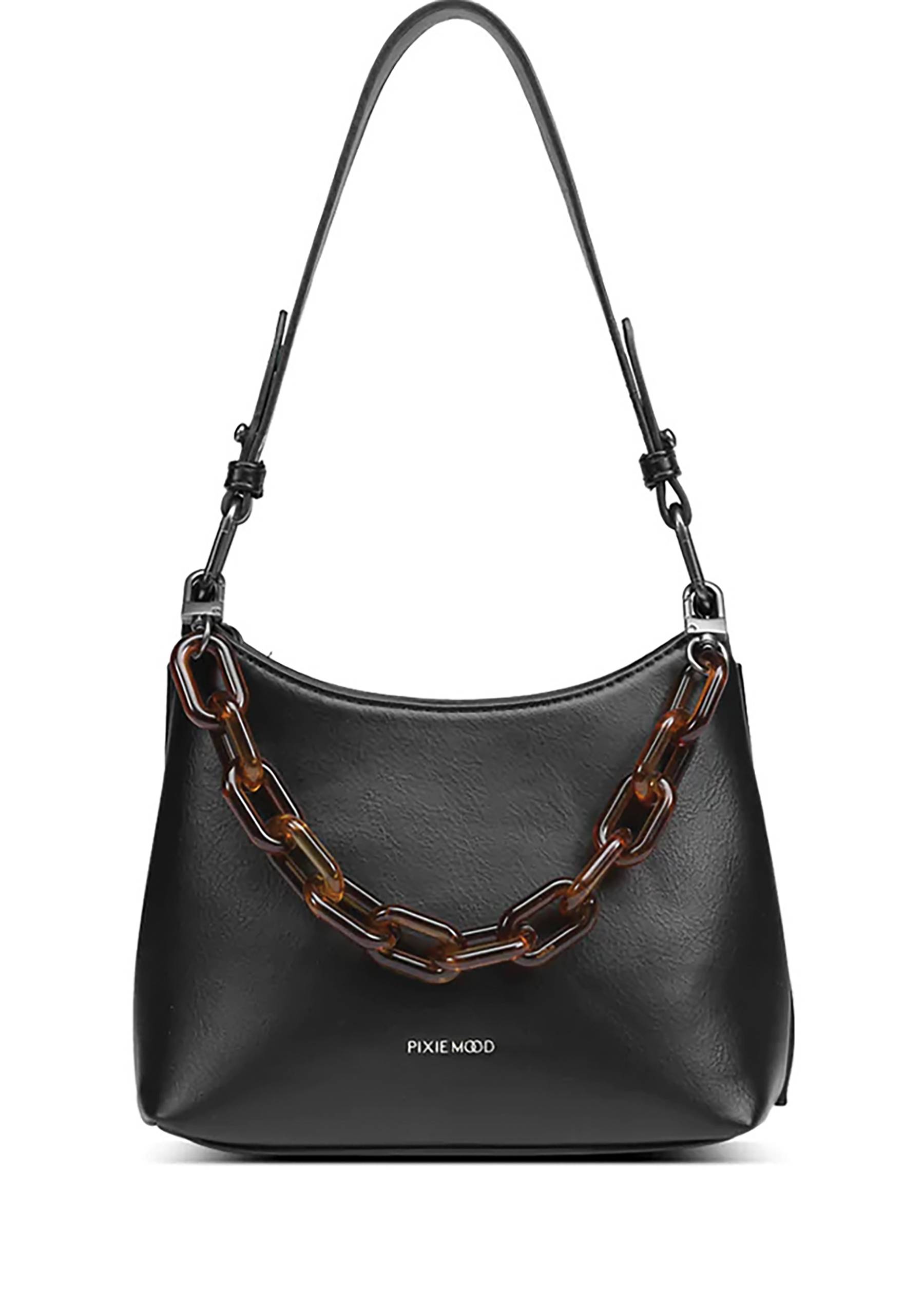 Pixie Mood Sara Shoulder bag and Stella McCartney Mushroom Leather Frayme Mylo bag
---
Canadian brand Pixie Mood's classic styles embrace eco-friendly measures such as sustainably harvested cork, recycled canvas and PVC-free vegan leather and linings made from recycled plastic bottles.
90sn Minimalism
It's not just your barista's high-waisted, button-fly wedgie jeans signaling that the 1990s are back. For a decade that didn't feel like it had a distinctive fashion viewpoint, pre-millennial style is showing up strong.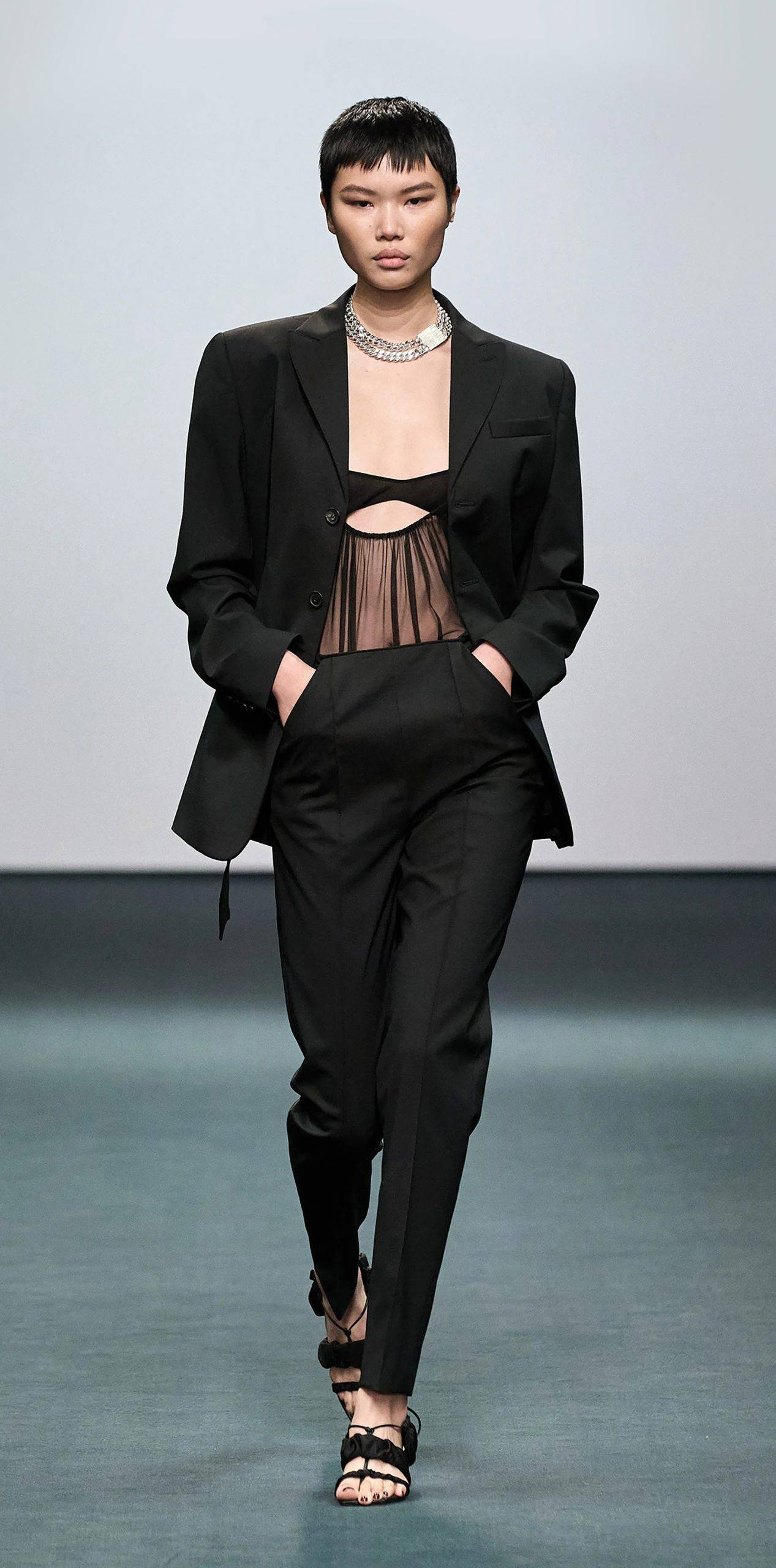 Nensi Dojaka and Banana Republic Bliss Silk Midi Skirt
---
The 90s were the era of the supermodels, who exemplified the long, lean silhouette of the epoch. Slender trousers, cashmere sweaters and sheer tanks layered over opaque bases, all in monochromatic neutral tones, recall the androgynous esthetic popularized by designers Jil Sander and Helmut Lang.
Lingerie-inspired bias-cut skirts and slip dresses in slinky fabrics go from date night to street by swapping out heels for chunky combat boots.
Da Bomb(er)
Just as its predecessor did in the mid-80s, Top Gun: Maverick has brought the bomber jacket back to the forefront of fashion. Originally designed over a century ago to keep pilots warm in open-cockpit airplanes, bomber jackets quickly became a civilian staple.
This season they're back in a multitude of styles, from classic nylon flight jackets to shearling-lined leather. The bomber's close cousin, the moto jacket, is an equally stylish alternative. This season motos are at their coolest, oversized, giving a more "borrowed from a boyfriend" vibe than previously shrunken styles. Both styles are closet workhorses, pairing with jeans for brunch, tailored trousers for work and adding edge to date-night dresses.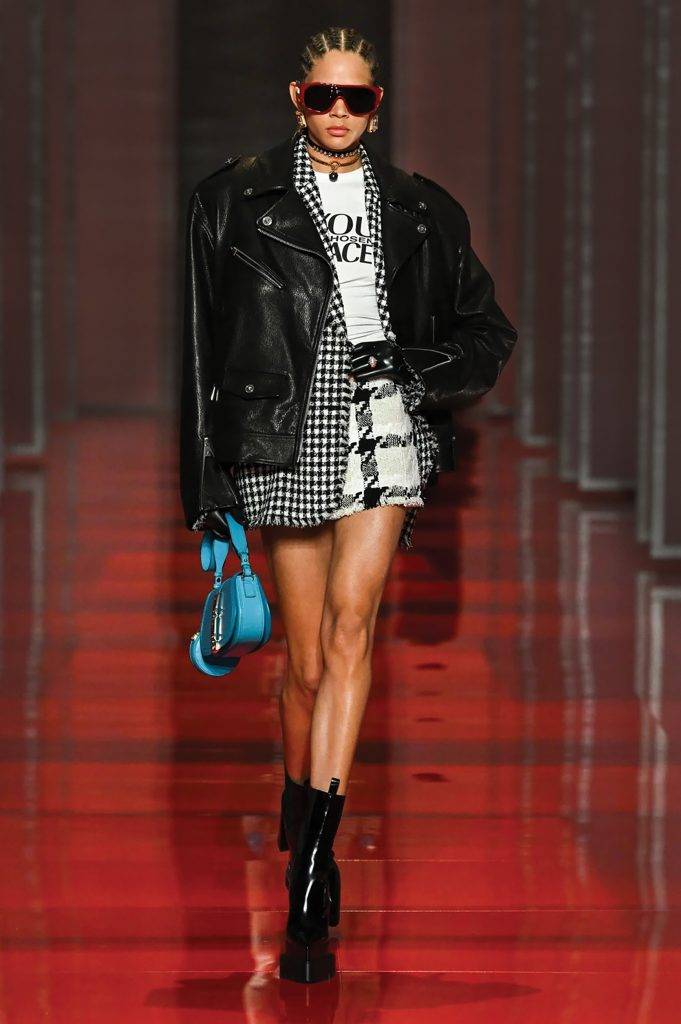 ---
Cacophony of Colour
The style spectrum is bursting with a rainbow of chic, joyous colours. "Every designer did a bit of colour, especially pinks," Metcalfe notes. "Pinks are the big thing." Creative director Pierpaolo Piccioli's Valentino PP collection is the pinnacle of pink — the monochrome collection embraces hot pink as "a manifestation of the unconscious and a liberation from the need for realism." It's a mood-boosting sentiment captured by the moniker "dopamine dressing," the sartorial equivalent of listening to Lizzo's album Special on repeat.
If head-to-toe brights feel intimidating, ease in by incorporating one bold piece into a more neutral palette. Metcalfe notes that as women mature, they tend to shy away from colour. Perhaps it's a fear of drawing attention, but there's no reason to retreat into a subdued palette.
---
The Finishing Touch
Accessories are an accessible way to up your style ante. "Personally, they're my favourite thing," says Metcalfe. "Because you can wear just about anything as long as you have a good handbag and a good pair of shoes."
Cross-pollinate your closet
All of these trends aren't mutually exclusive, and there's a good chance many of the pieces already inhabit your wardrobe. Try choosing one piece — say, the white tank — as a base and styling around it with adjacent trends. It moves effortlessly between the masculine and feminine elements of 90s minimalism, which embrace menswear as well as romantic sheers.
A white tank plays a grounding role against a powerful plaid or berry-hued garment, letting the statement-making star really shine. And, of course, any of these combinations can be completed with a classic bomber.
Fashion this fall is all about finding the elements that resonate with your personal style and creating ways to make them wearable for you. As Metcalfe says, "People say to dress your age, but what is that? As long as you style it properly, you can make anything age appropriate."