By Adem Tepedelen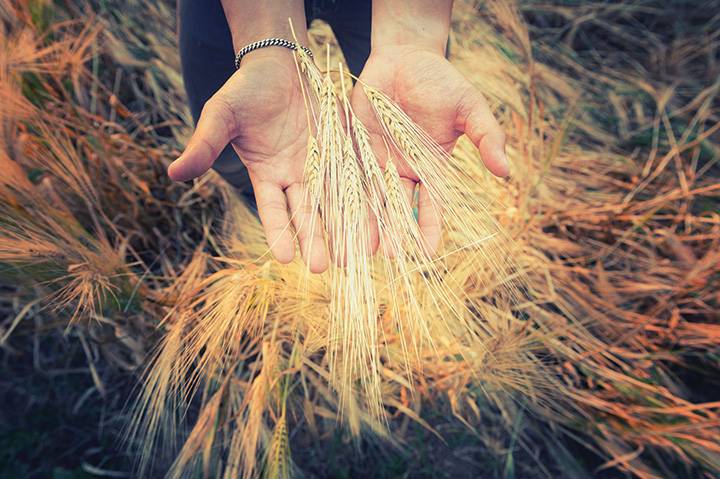 Pity the poor locavores in Dawson Creek; their 100-mile diet isn't nearly as delectable as ours is here on the Island. But then, they don't have our generally mild year-round growing climate.
And there's no better season than spring to celebrate our tasty local resources. This is when aromatic herbs and botanicals used in Island gins begin to emerge from winter slumber, bud break happens on grapevines in the Cowichan, and hop vines begin their climb up tall trellises in Saanich.
There are other (though not many) places in Canada that can boast an equal number of locally made beverages, but few that are made with the same number of locally sourced ingredients. So you can not only feel good about supporting a local business when you purchase, for instance, a bottle of Sheringham Seaside Gin, you can rest assured that you've done a good thing for the environment knowing that the ingredients and the product itself left a small carbon footprint compared to, say, an imported gin.
Much of what has fuelled this blossoming of local drinks makers is community support of such endeavours. Bars make cocktails with Island vodka, restaurants serve local bubbly, pubs pour local brews. And we drink it all up.
THE GRAIN AND THE GRAPE
A few years ago, Phillips Brewing made a beer, 24-Mile Blueberry Pail Ale, brewed entirely with ingredients — water, malt, hops, yeast and blueberries — that originated within 24 miles of its Government Street brewery. You can't get much more local than that. Driftwood Brewery has brewed a few different beers using Saanich-grown malt. These brews show it's possible to grow (nearly) everything here on the Island. Though hops will grow here, they have so far not been propagated in sufficient quality (or quantity) to be commercially viable for brewers.
On the practical side, however, there just aren't enough farmers growing barley to supply all of our needs. And barley for beer and spirits, though it can be grown here, needs to be malted, a process whereby grain is germinated and then dried to release the fermentable sugars. Phillips opened its malting facility last summer, but even with this huge step, the brewery/distiller can't yet source locally all of the raw ingredients for brewing beer it requires, as I'm sure it would like to.
---
Though all Island distillers would no doubt love to use 100-per-cent local ingredients, there's just not enough produced here … yet. In the meantime, since all kinds of things can be fermented for distillation — from potatoes to fruit to grains — and necessity being the "mother of invention," local spirits are being distilled from everything from Island grapes (de Vine's delightful Vin Gin) to local honey (Wayward's Unruly Vodka and Unruly Gin) to apples (Merridale's cider brandy and more).
BLOOMIN' GOOD
One of the beautiful things about craft-made gins (and there is a growing number in B.C.) is that they are each made with a proprietary blend of aromatic herbs and botanicals, and no two are the same. There is a locally made gin out there to suit literally any palate.
And if you think you don't like gin, because you've only ever had mass-produced imports, do yourself a favour and splurge on an Island gin. Each has its own distinctive character. Some are more herbaceous or floral, others more woody or foresty. Many are made with an abundance of Island- and B.C.-sourced botanicals.
Which tidily brings us back to our original assertion: we have an embarrassment of riches when it comes to Island libations. You can be kind to the environment and drink well, Island style, of course.