One of the trendsetters making waves in Victoria is Jessie Atkins and her line of sustainable watches. Berg + Betts watches are fashion forward, and Atkins is showing that sustainable inventiveness is a way of life in Victoria.
By Athena McKenzie // Photo by Jeffrey Bosdet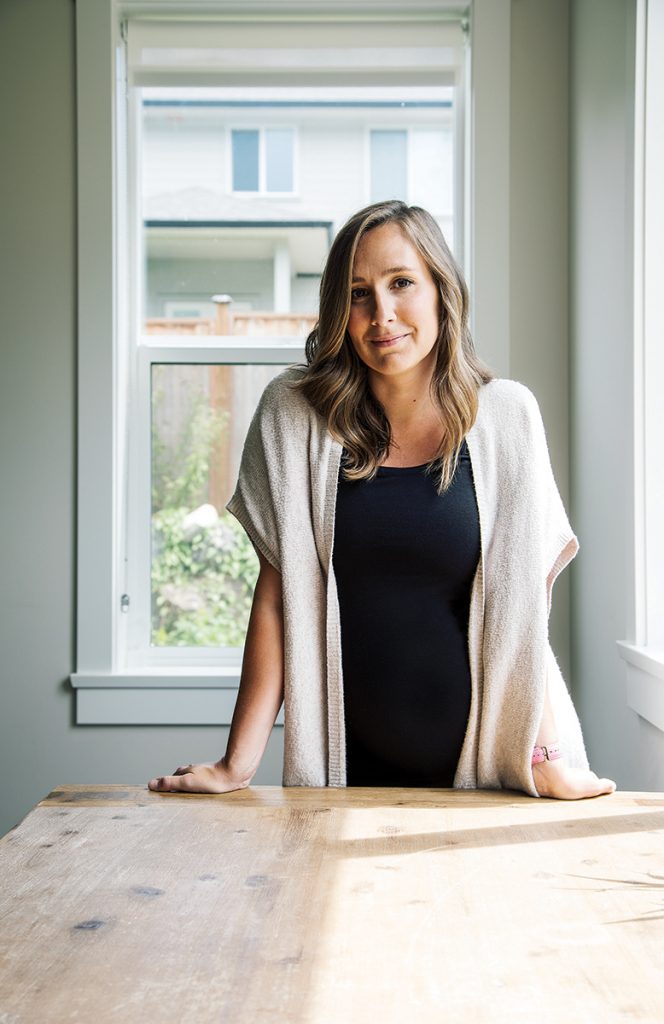 ---
"Sustainable fashion is the way of the future. It needs to become our new normal," says Jessie Atkins, who founded the sustainable watch brand Berg + Betts in 2013.
The company helps eliminate excess waste in the leather industry by sourcing scrap leather that would otherwise be thrown in the garbage and go to waste.
"Sustainability is at the core of our mission," she says. "The fashion industry is one of the largest polluters in the world, and perfectly good textiles are filling our landfills. We have a broker at our factory whose job it is to find scraps from other factories. There's handbag makers and companies making luggage out of leather.
There are so many things made out of leather, and all of the excess stuff cut out of those patterns goes to the landfill. And watches are such the perfect opportunity to utilize that. Finding ways to reduce waste and sustainably produce clothing and accessories is incredibly important."
Atkins never planned on becoming an accessories designer or watchmaker. Growing up in Edmonton with parents who reinforced the importance of sustainability, she was always crafting and DIY-ing accessories.
"I'm a creative person, and I've always been resourceful at making things," Atkin says. "My girlfriend wanted a watch with a double wrapped leather strap, and she couldn't find it. I said, 'I can make that for you.' And I did — and made one for myself as well. People actually liked them. So I decided to make a few more, and that's how it evolved. There was no real grand plan."
Grand plan or not, Atkins went from selling casually on Etsy and at artisan markets in Edmonton to launching bergandbetts.com in March 2015. Recently, department store Simons has started carrying her watches,
as well.
While she originally handstitched all of the straps and rummaged for the watch faces, the demand for her designs meant she had to turn to manufacturing. Although Atkins uses different factories overseas to produce the straps and faces, the watches are designed and assembled in the Berg + Betts studio in Rock Bay, right here in Victoria, where she moved with her family in 2017.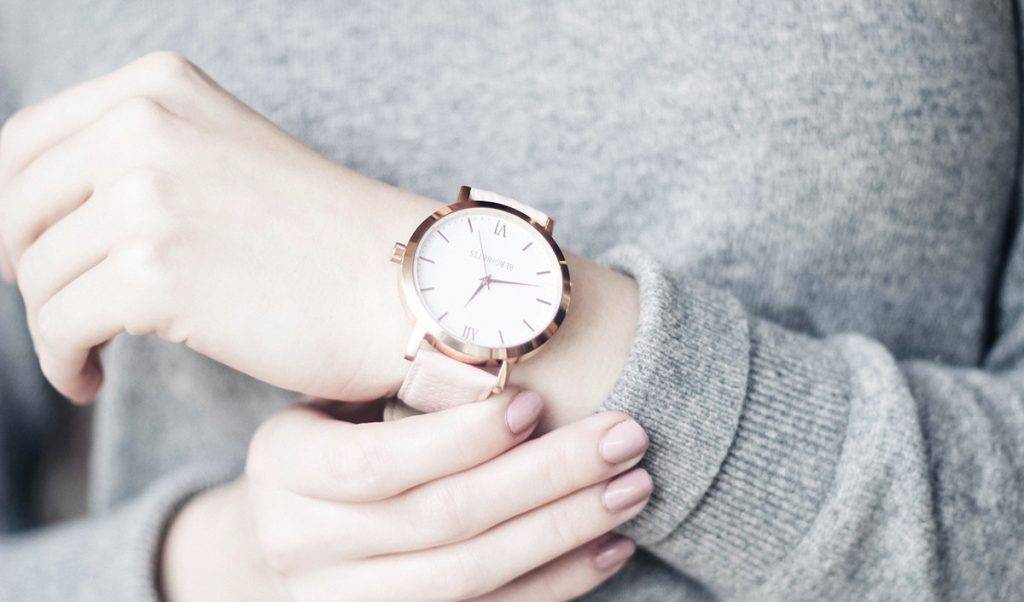 ---
"Our watch parts are ethically crafted in the city of Dongguan, outside of Hong Kong," Atkins says. "All of our suppliers were carefully chosen and are members of Sedex, a not-for-profit organization dedicated to driving improvements in responsible and ethical business practices in global supply chains."
Atkins describes her watch designs as simple and minimalist. Using scrap leather "is both limiting and inspiring," she says, because it forces you to be even more creative. Her three watch collections — The Mindful, The Original and The Classic — all feature second hands because of her numerous friends in the health care industry (Atkins originally worked as a nutritionist) who advised her that they needed to be able to see the seconds pass for their jobs.
"The watches can't just be beautiful; they have to be functional too," she says. "And with watches, you can't just use any scrap leather. Because it's actually going on your skin, it can't come from high-chemical tanneries. For instance, the cream colour leather that's on the back of all of our watch straps? That's from a car seat factory in Germany. It's leather that's already touching skin, so it's a high-quality grade leather."
This year, Atkins started offering exchangeable straps for all of her watch designs, a move she believes will extend the life and wearability of the accessories.
"Ethical fashion is very important to me as a producer, a consumer and as a human," she says. "The shift to slow fashion won't happen overnight, but businesses and consumers recognizing the need — that's important."
---
This article is from the September/October 2019 issue of YAM.