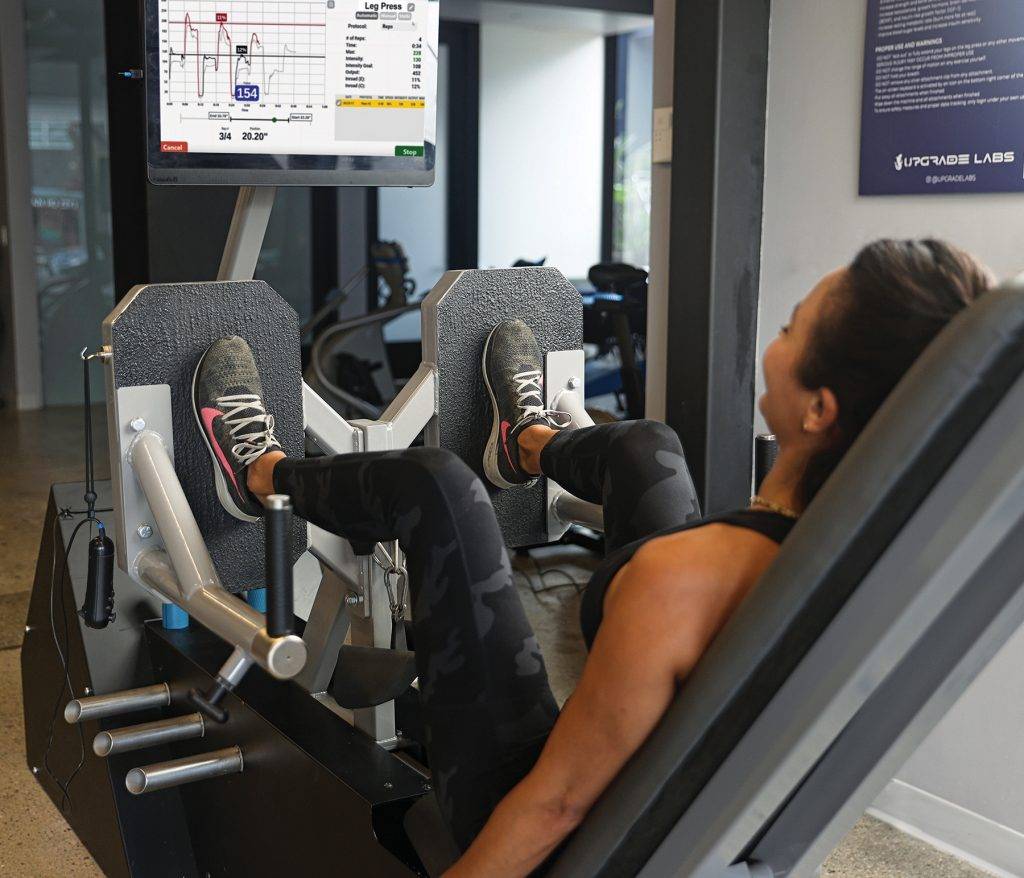 After hitting the shortbread and eggnog a bit too hard these past few weeks, it was with some delight that we discovered The Cheat Machine, a workout that promises to grow new muscle mass in only minutes — as opposed to hours — per week at the gym.
It's just one of the state-of-the-art fitness technologies on offer at Upgrade Labs on Fisgard Street, the first Canadian location for a California-based biohacking facility that is the brainchild of Dave Asprey, founder of keto-friendly Bulletproof Coffee.
Biohacking uses science and technology to make your body function better and more efficiently, and this futuristic gym features gadgets like an AI-enhanced stationary bike that delivers the benefits of a 40-minute jog in a mere 40 seconds, as well as intriguing therapies involving light, oxygen or extreme cold.
And then there's The Cheat Machine, which uses patented motorized resistance and computer software to adapt to your specific needs, even — or maybe especially — if those needs are all about recovering from a season of overindulgence.