By Cinda Chavich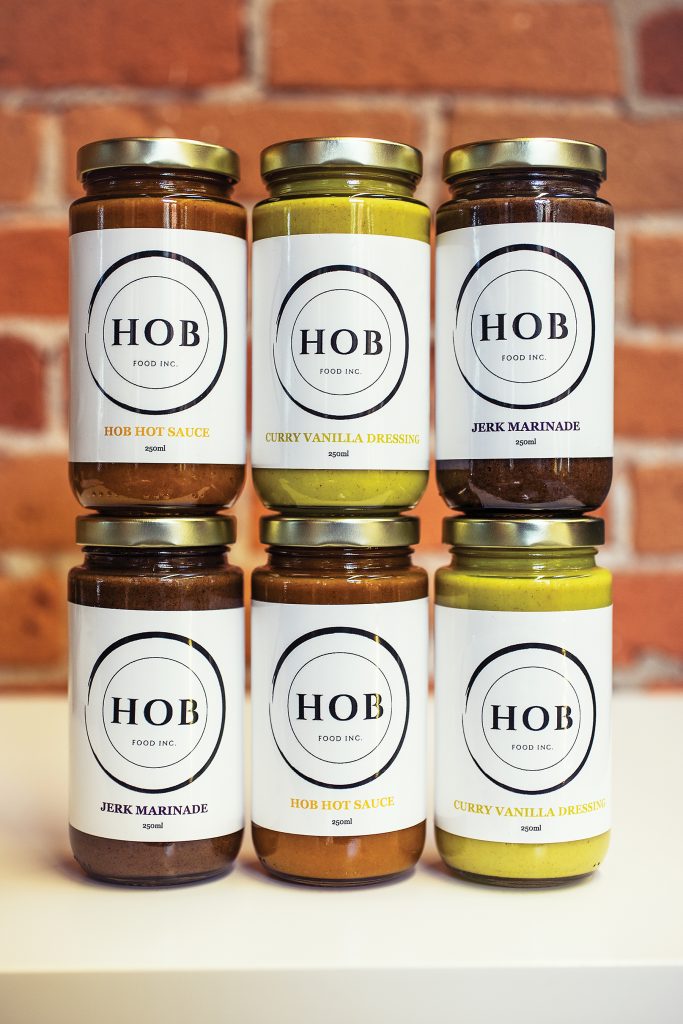 Victoria restaurants and food producers are joining forces in various new ventures, literally getting by with a little help from their friends.
And suburbanites are the winners with several spots offering a curated collection of local provisions from some of the city's best chefs and artisan makers.
Chef Castro Boateng is the latest to announce a new collaborative business idea, expanding his House of Boateng Café in Langford with a new location, HOB Pantry.
Boateng is renovating a former restaurant space, just down the street from his popular restaurant, with plans to offer his own healthy grab-and-go lunches, salads, sandwiches and prepared meals, along with a wide variety of products gleaned from Victoria chefs and food producers.
The retail space will have shelf-stable sauces and condiments for sale, including HOB jerk marinade, jerk ketchup and hot sauce, plus coolers and freezers for prepared foods, and an open kitchen/bar designed for specialty dinners, private events and cooking classes.
Boateng says he will invite like-minded chefs from across the city to share the cooking school space for collaborations while giving customers access to a variety of local gourmet foods from 900 Degrees pizza dough and Zambri's tomato sauce to Wild Mountain Food + Drink honey.
"We'll be an artisan convenience store," says Boateng of HOB Pantry. "The goal is to build it and give everyone an opportunity to sell their products in Langford."
The new space will also house Boateng's catering kitchen and be the first independent venue for private functions in that city, he says, while the original HOB Café continues its creative lunch/brunch and dinner service. 
You'll find other collaborative shops popping up around the city too, from the bustling Niche Grocerant in Royal Oak to the tiny Rock Bay Market and the selection of locally made foods at Beauregard Café & Provisions in Brentwood Bay.
The Rock Bay Market sells a variety of local, seasonal and sustainable provisions, from their own Cultured Kombucha and other fermented preserves to seafood sourced from Island fishermen and ready-to-cook meal kits. You'll find house made fish taco kits, hake croquettes, seafood chowder and steamed swimming scallops on the takeout menu, all available to purchase from their online shop for pickup or delivery. 
And in Brentwood Bay, Doug Mutch has opened his Beauregard Café's kitchen to several local food producers after hours — including Bicycle Pizza, Sidney Scones and Umami Bomb. After they've finished producing their own line of Beauregard Café baked goods and takeout meals (from frozen shepherd's pie to wild mushroom risotto, vegetable tagines, soups and fresh salads), other makers take over the commercial kitchen to produce their wares.
It's a "regenerative enterprise," says Mutch — an idea that feeds the whole community. Beauregard Café, popular with locals for coffee and lunch, now has a growing selection of groceries and prepared foods for sale in its eclectic retail space. You may find fresh blue oyster mushrooms, select B.C. wines, frozen pizza and even clothing from local makers.