By Nessa Pullman
IN THE LIVING ROOM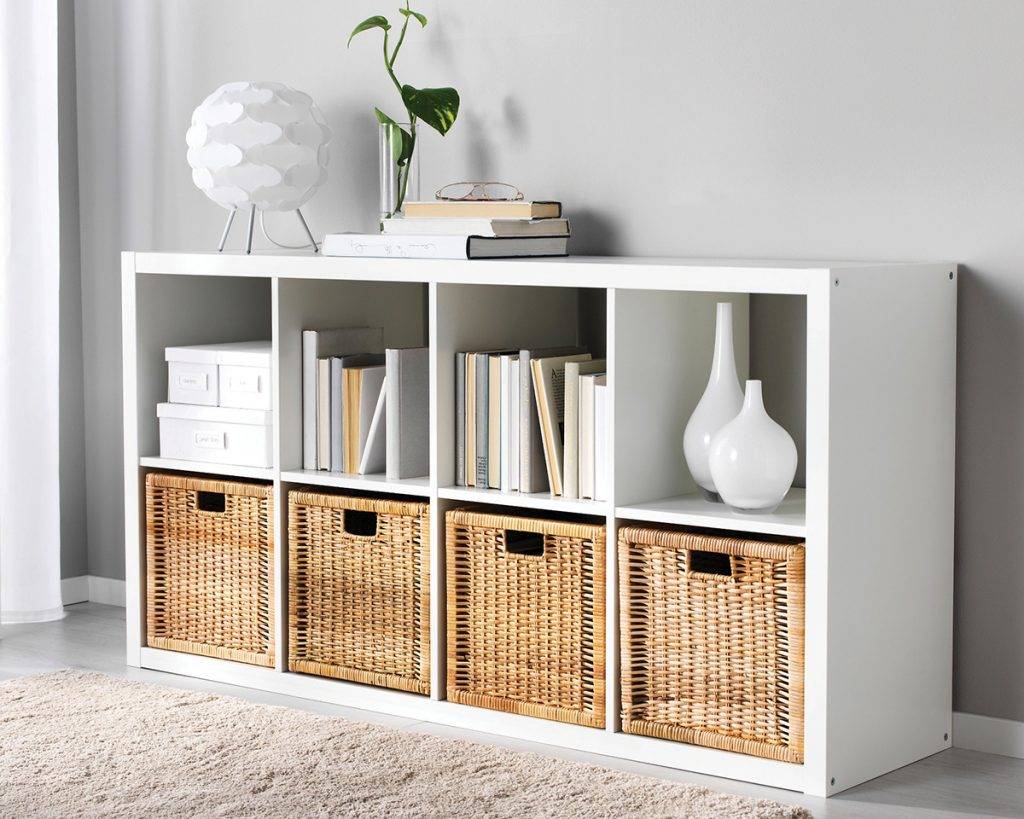 This storage unit is perfect for showing off your favourite things while keeping less esthetically pleasing items in pretty baskets. Tip: Displaying items of similar colour together creates an esthetic of order and calm. (Branäs baskets and Kallax shelf, IKEA)
IN THE ENTRYWAY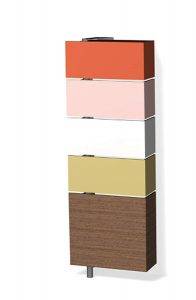 Storage can be seriously stylish. This unit is perfect for an entrance hallway or narrow corridor because it swivels 180 degrees on a column that rests on the floor and is attached to the wall. (Giralot Transforming Storage Unit, Resource Furniture)
IN THE KITCHEN
Getting rid of off-the-shelf packaging and transferring dry goods to stacking clear containers is a way to save space and enjoy the colours and textures of the foods in your pantry. Put labels on the bottoms detailing expiry dates and cooking instructions.
IN THE BEDROOM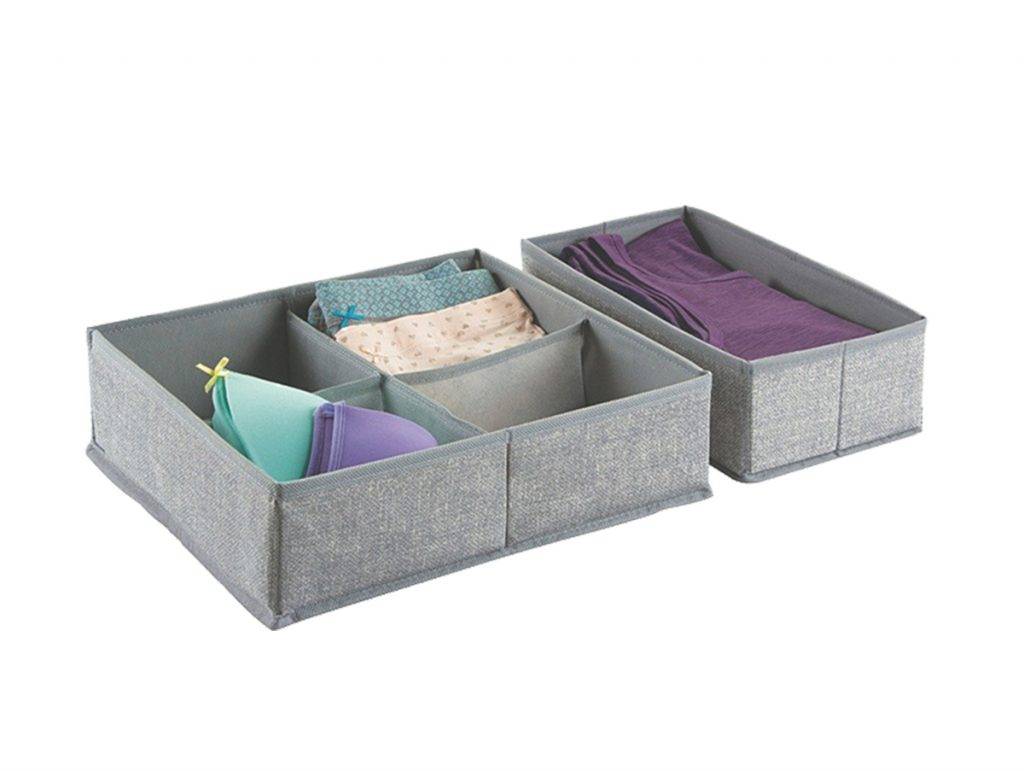 Reduce time and stress spent searching through dresser drawers. Separate clothes and accessories into categories and arrange them in durable drawer dividers you can take out and put back as needed. (Aldo Drawer Organizer, Type A Home)
---
This article is from the March/April 2019 issue of YAM.