Are you ready to play? Starting April 25, the Art Gallery of Greater Victoria (AGGV) is hosting Free Play, a fully hands-on exhibition of games that puts an unexpected spin on classics such as chess, checkers, blackjack and video games.
"Whether their works derive from the playground, the video arcade, the casino, or the rec room, in reinventing games the artists in Free Play aim to create experiences that reflect on social, political and cultural realities," states exhibition curator Melissa Feldman.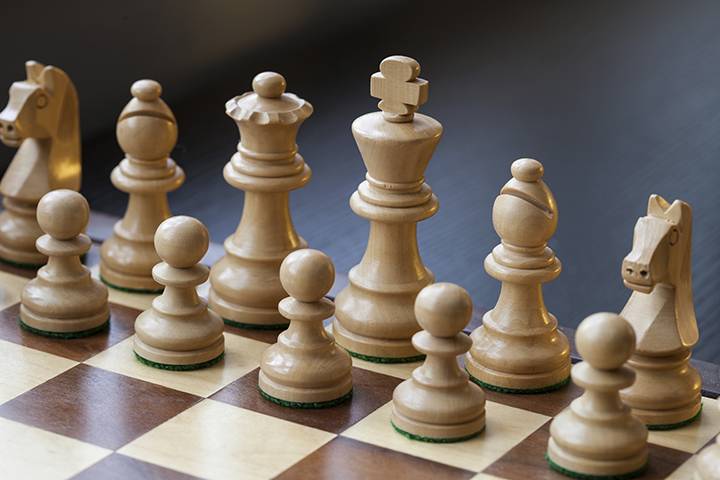 The exhibition offers 13 games from 15 artists, including a version of Yoko Ono's famed all-white chessboard, Play It By Trust (1966/2014), first exhibited in London in 1966. The game of chess here acts as a metaphor for the futility of war. Ono eliminates the colour-based opposition of one side versus another, thus dooming both players to failure and encouraging us to think about unity rather than divisiveness.
"It's exciting to have an entire exhibition where we can ask visitors to 'Please Touch The Art'," says AGGV's curator of engagement Nicole Stanbridge, who notes Free Play is also an opportunity to demonstrate how art and games can be instruments of social and political critique and powerful tools of activism.
The theme of the exhibition, set out by curator Melissa Feldman, also illustrates the long history of artists using games as a means to inspire creativity. "There are unpredictable outcomes when we play games, it allows us to challenge our mind to come up with creative problem solving and imagine alternate possibilities," says Stanbridge.
Among the arcade of objects in the show is Composition #7 (2010), a version of Guitar Hero by Cory Arcangel, a hopscotch game by Mary Flanagan called Bombscotch (2013), and Ryan Gander's version of blackjack called Parallel Blackjack (2010)—while the more mystically inclined may gravitate toward Allan McCollum and Matt Mullican's divining game Your Fate (2004).
Also opening on April 25, and offered as a complimentary exhibition to Free Play, is Collecting Contemporary: Opposing Chairs featuring Juan L. Gomez-Perales' interactive sculpture. Acquired by the Gallery in 1987, Opposing Chairs focuses on participatory experience through art and demonstrates some of the many ways artworks are completed through viewer involvement.
Free Play runs April 25 to August 3 at the AGGV. For more details, visit the AGGV website.