By Habitat for Humanity
Over two dozen beautiful, quirky and fun gingerbread houses go on display November 16 – January 5 at the Parkside Hotel & Spa during the 11th Annual Habitat for Humanity Gingerbread Showcase.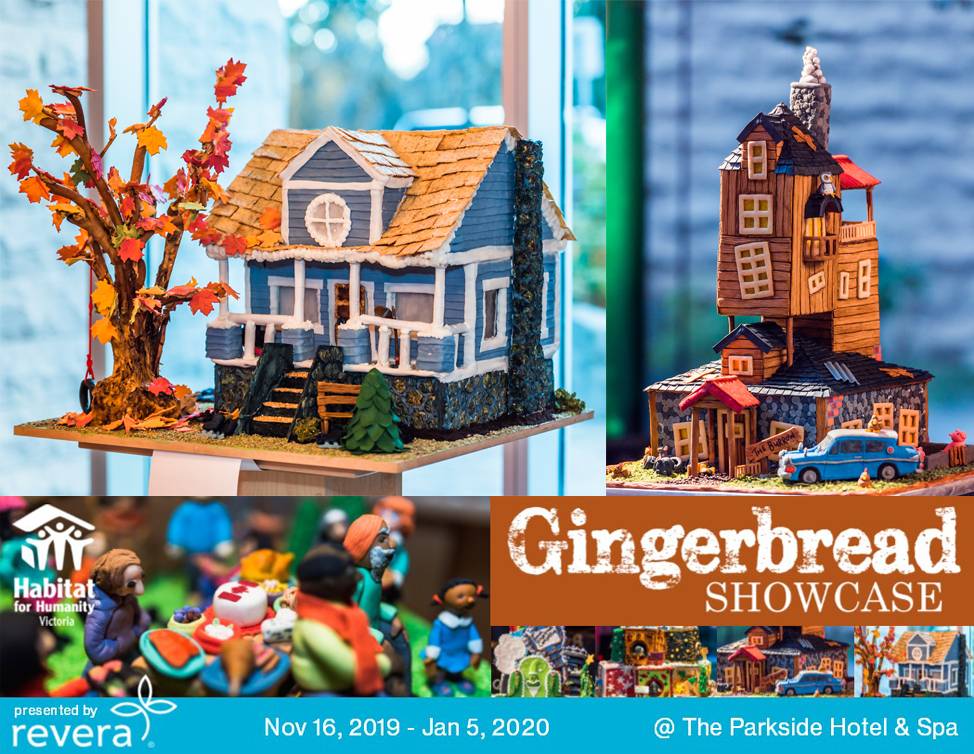 The popular annual event has become a holiday tradition, with volunteer bakers competing for the coveted People's Choice Award, voted on by the general public. This year, gingerbread entries will be designed around the theme: Building a Diverse Community.
The gingerbread creations are entirely constructed from edible materials. Bakers are known to spend upwards of 100 hours each working on these extraordinary structures.
The Gingerbread Showcase is free to visit and fun for the entire family. Visitors are encouraged to make a donation when they vote for their favourite creation.
"2020 is going to be a big year for our build team, with eleven new homes under construction and multiple families working with Habitat towards achieving a safe and affordable place to live," says Yolanda Meijer, CEO Habitat for Humanity Victoria. "100 per cent of the donations we generate from this event will go directly to supporting Habitat's affordable homeownership program."
The Parkside Hotel and Spa will be offering special gingerbread packages throughout the showcase and Café Fantastico will have gingerbread cookies and winter coffee available for purchase, with a portion of the proceeds from each to be donated to Habitat.
Over 30,000 visitors, both local and from further afield, took the opportunity to view the Gingerbread Showcase in 2018, raising more than $93,000 to support Habitat's programs. More information at //www.habitatvictoria.com/gingerbread-showcase-info-2019.html
---
This sponsored post was published in November 2019