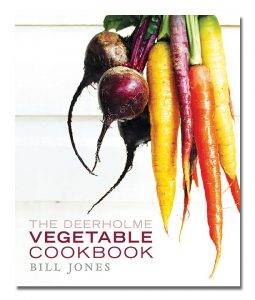 If eating more vegetables is on your 2016 list, The Deerholme Vegetable Cookbook (TouchWood Editions, 276 pages) by renowned Cowichan Valley chef Bill Jones will make it the easiest resolution ever. These are seriously delicious vegetarian recipes, like Curried Mushroom and Root Vegetable Pie, Grilled Pumpkin with Sweet and Sour Sauce, Eggplant with Porcini Bechamel … you get the picture. Plus there's all kinds of information on preparing vegetables like a chef.
---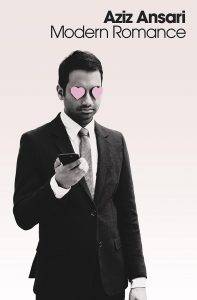 Whether you are looking for romance or just want to stay up to date on what is going on out there (hey, parents!), Modern Romance (Penguin Press, 288 pages) is an enlightening read. And it's funny. Written by comedian/actor Aziz Ansari (of Parks and Recreation fame) and sociologist Eric Klinenberg, this book looks at the way romance has changed over the decades — and especially at the influence of social media. Were things better in the old days? I'm not so sure anymore.
---
More reading time with kids is a great resolution, especially if you learn something too. Aliens Among Us: Invasive Animals and Plants in British Columbia (Royal BC Museum, 128 pages) by Alex Van Tol and illustrated by Mike Deas is aimed at eight- to 12-year-olds, but it is packed with interesting — and often surprising — information for any age. Covering more than 50 alien species, this entertaining resource really drives home the importance of being careful about what is introduced into our ecosystem. (No wonder Customs asks all those questions when you travel back from another country!)
---
The Crooked Heart of Mercy by Billie Livingston (Random House Canada, 272 pages)
Surviving unspeakable tragedy is the focus of Vancouver writer Billie Livingston's newest book. The people — Maggie, her husband, Ben, and her brother, Francis — experience tragedy and misfortune on so many levels and over so many years that recovery seems impossible. The novel opens with Ben in a psych ward, having survived a self-inflicted gunshot wound to the head. Maggie is trying to return to work as a caregiver for the elderly but is barely coping with grief over the circumstances that led up to her husband's injury. Meanwhile, Francis, an alcoholic, homosexual priest, is at the centre of a scandal. And that's before we get to their childhoods. Even reading about it is almost unbearable, but I kept going because I had to find out what happens. It's a painful story, but there is admirable strength in these people and in the bonds they share.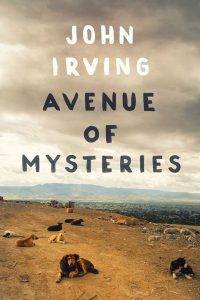 Avenue of Mysteries by John Irving (Knopf Canada, 480 pages)
I read John Irving novels very slowly, trying to make the stories last as long as I can. I know from experience that reaching the last page is going to be brutal for me. Yes, I am a fan. This newest novel is classic Irving. There's a circus, an orphanage, a transvestite, a draft dodger, prostitutes, a child with vocal challenges and so on. Avenue of Mysteries brings together many recognizable Irving elements but in a new story. The main character, Juan Diego, is a novelist who (take note, Irving fans) wrote a book about an orphan who performs abortions and another about a child in the circus and insists he never writes autobiographical novels. In his dreams, Juan Diego relives his childhood, and it is a magical journey that starts in a dump in Mexico, where he teaches himself to read. I am still in mourning over having reached the last page.
---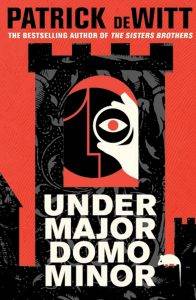 Patrick deWitt's latest novel, Undermajordomo Minor (House of Anansi, 339 pages), is about Lucy, a young man with few admirable skills and qualities beyond a wonderful way with words and lies, who leaves home to work in a mad Baron's castle. DeWitt's language is wonderful, his dialogue is full of humour, and his quirky characters bubble with life. But while this mirthful book is ripe with amusing antics and adventures, there is an undercurrent of sadness and cruelty, largely unspoken or delivered in one-sentence blows.
---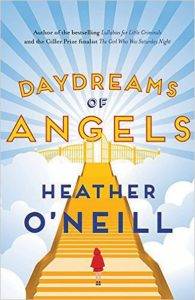 In Daydreams of Angels (HarperCollins, 288 pages), master of metaphor Heather O'Neill gives us 20 beautiful stories full of whimsy and wisdom. It's the adult world through the innocent perspective of children. These frequently wacky stories address some heavy issues — abuse, addiction, poverty, mental illness, death, betrayal — but also the resilience of the human spirit and the strength of character that comes from surviving adversity.
---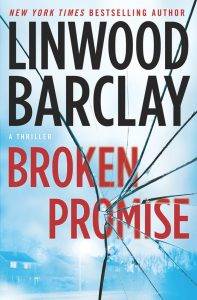 Broken Promise (Doubleday Canada, 484 pages) is the newest whodunit from former Toronto Star journalist Linwood Barclay. After five years in Boston, reporter David Harwood and his nine-year-old son return to their hometown of Promise Falls, New York. Of course, there are problems and David is embroiled in a fast-paced, suspenseful murder mystery. Barclay's writing style is perfect for this genre, and I was thrilled to read that this is the first in a trilogy. Sign me up for the next two.