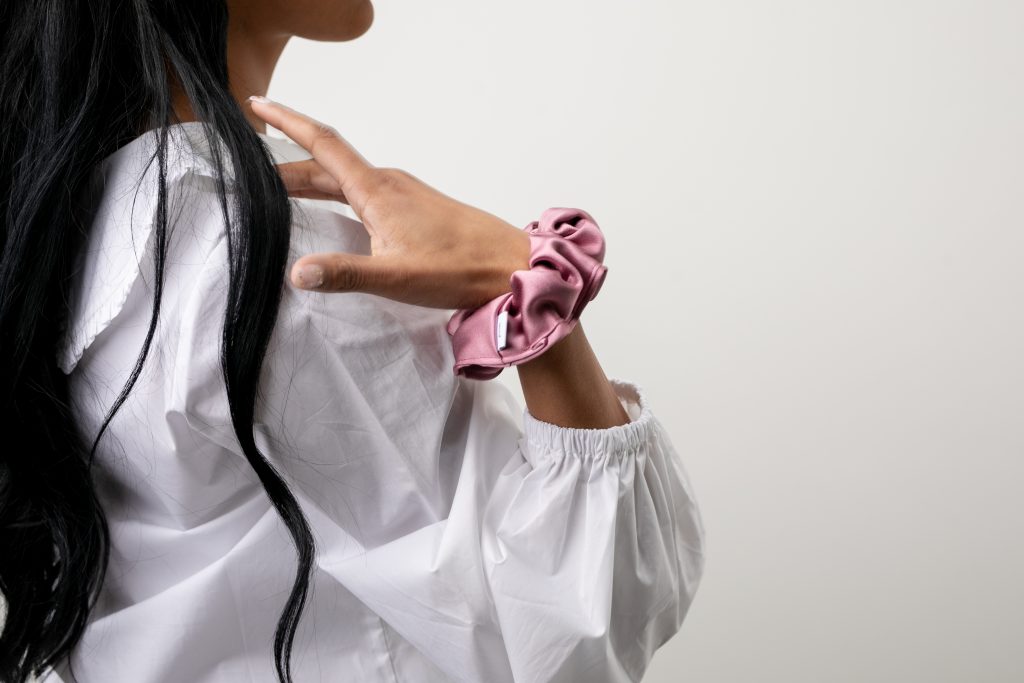 Mom jeans. Fanny packs. Shoulder pads. The top trends that defined the 80s and 90s have crept back into contemporary looks.
The scrunchie was invented in 1987, when nightclub singer and pianist Rommy Revson was seeking for a softer alternative to abrasive metal hair ties. It was inspired by the waistband of her pajama pants.
Hair accessories are only just starting to hit their stride. Again.
Erin Kerr started scrunchie business Hair of the Dog to unleash her creativity and connect with customers in person.
"Hair of the Dog" is an expression referring to a method of treatment for a rabid dog bite by placing hair from the dog in the bite wound. "I think of the products I make as the cure for a bad hair day: they're simple, elegant, and the eye-catching colours step up even the messiest of up-dos."
When Erin saw scrunchies gaining in popularity in 2018, she decided to use her sewing skills to try making a few.
"I booked myself into a maker's market, bought a few small pieces of linen, designed and ordered some custom tags online, and sewed about 50 scrunchies, finishing them by hand in the first version."
From there, she improved on the design and over time she discovered ways to make her pieces more efficiently and to a higher standard.
"I've invested everything I've made back into the business and grown it to now support 3 part-time employees, 15 (soon to be 16!) wholesale accounts, and have been lucky to work with some amazingly talented photographers, models, hair and makeup artists, designers, and other makers."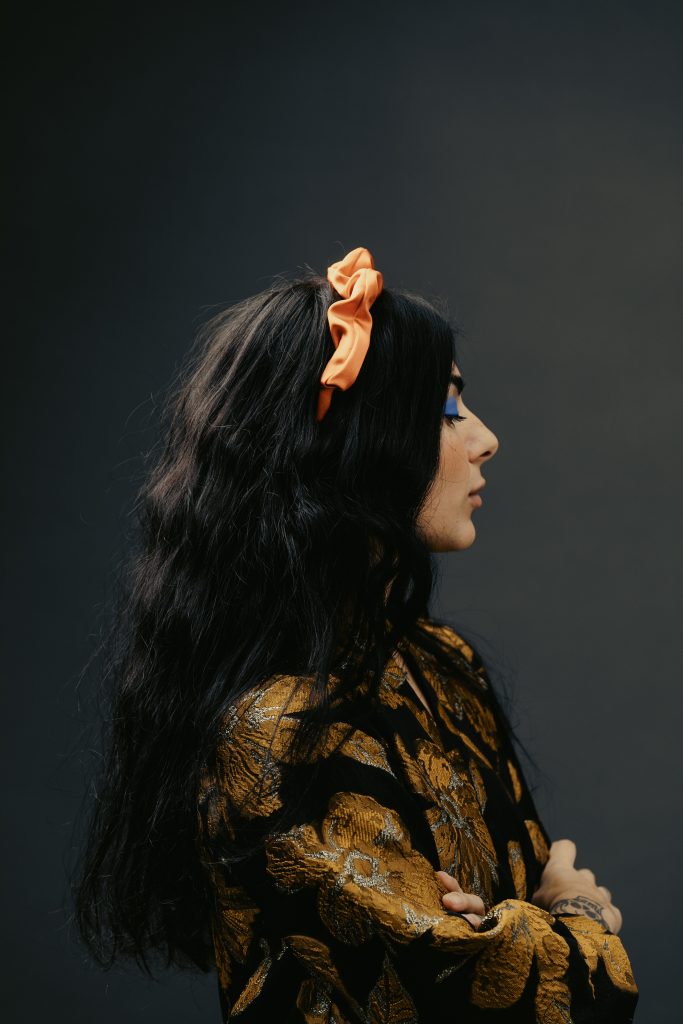 Inspiration
Erin is inspired by other small businesses.
"I love learning about what drives them, how they stay motivated, and the creative ways they connect with their customers. The collaborations I've done with businesses like Upcycle Collective and Whistle Buoy Brewery have introduced me to some brilliant people in my community and have inspired me to be a better entrepreneur."
She also draws inspiration from the fabrics themselves, "and I am happiest when I'm picking out colours for the next collection. Sometimes I will base an entire collection off the colours from a single pattern I know I want to use, or get inspired to make a new design based on the feel or flow of a fabric."
Erin pays close attention to her community of customers and fellow makers. "When I see someone out in public wearing something I've made, or when someone tags me in a photo online, that's the best motivator of all to keep creating."
Aesthetic
Erin designs hair accessories that are to be worn as statement pieces.
"My products are designed to be worn as statement pieces, which is why I always gravitate to bright colours and eye-catching patterns. While people may think of scrunchies only as a way to contain a messy top knot, I think they're much more than that: a bracelet, an accessory, and even a conversation piece!"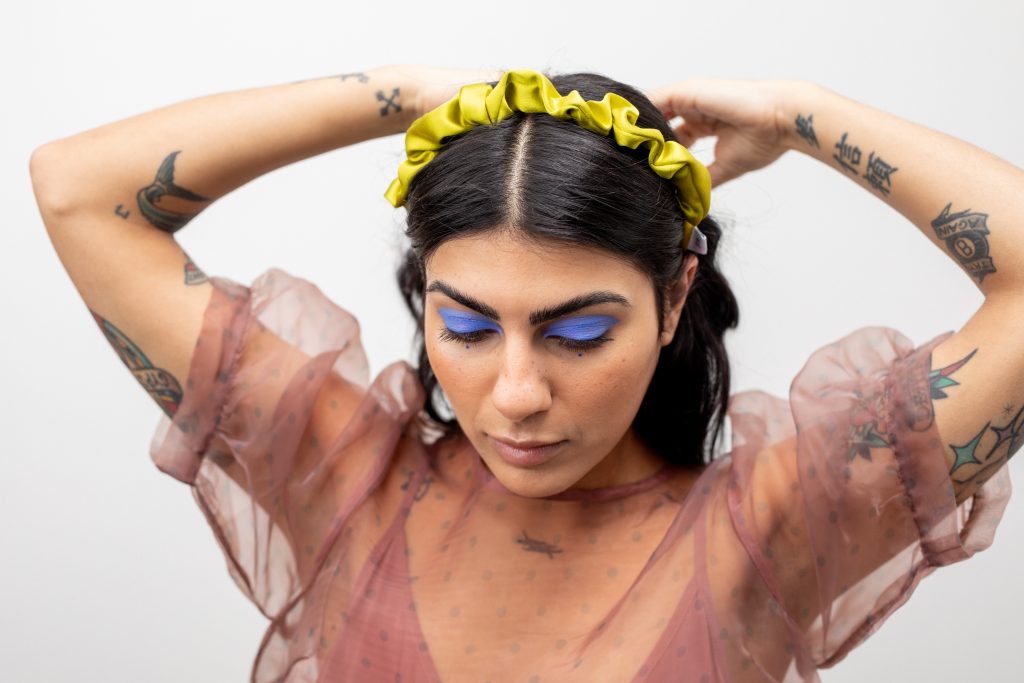 Looking Ahead
Erin launched a new athletic and swimwear scrunchie line this summer.
"As gyms start to open back up and we head into lake season, I'll be introducing some items that are more versatile so you don't have to choose between functionality and fashion."
"I'm also continuing to add new designs of hairbands since those have really taken off since they launched over the holidays!"
To learn more about Hair of the Dog, check out https://www.hairofthedogscrunchies.com/.