A Victoria heritage renovation honours original vision with contemporary fusion.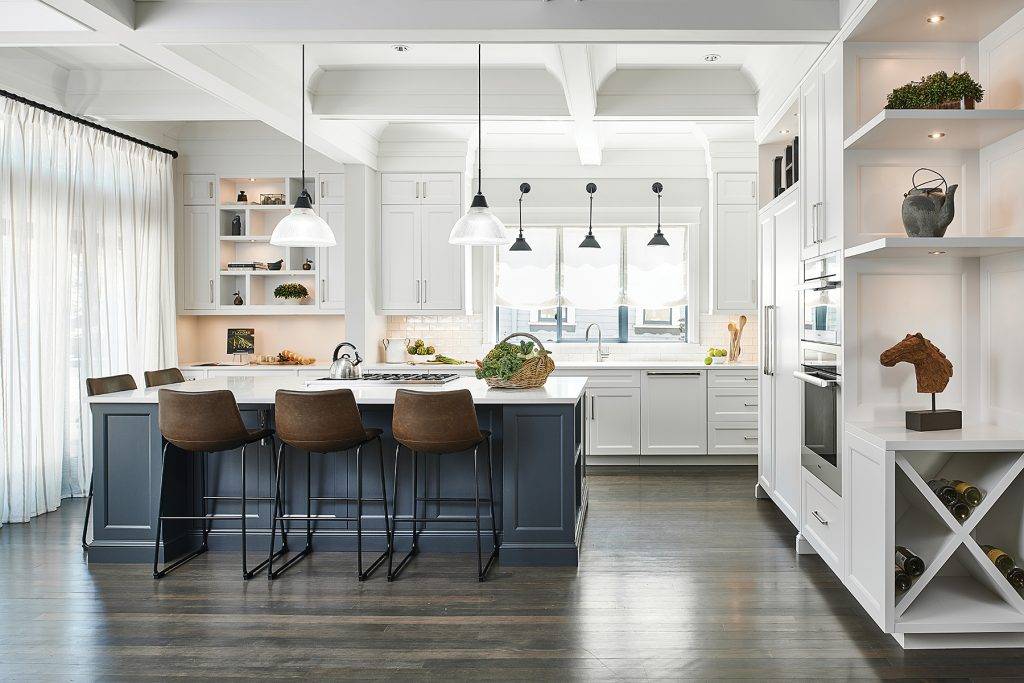 ---
By Danielle Pope | Photos by Joshua Lawrence
When contractor Tim Agar first heard about the prominent Fernwood character home its owners hoped to restore, he realized this project would be different — most would have torn down the building and started fresh.
The mustard-coloured structure sat faded, with moss growing in rooftop crevices and stray shingles missing. After nearly 130 years of residential wear, a duplex conversion in the 1940s, and sorely needed maintenance neglected over decades of renters, the house would need to be entirely disassembled and reconstructed to bring it back to life. Thanks to the dedication of owners Lisa Rogers and Hazen Gauthier, that's exactly what happened.
"There wasn't a lot of life left in the materials, but we salvaged everything we could," says Agar, of Horizon Pacific Contracting. "The building was structurally unsound, but the owners wanted to maintain the look, so we rebuilt it from scratch. There are a lot of complex parts to a reno like this — you want it to have modern conveniences but look like it's always been there."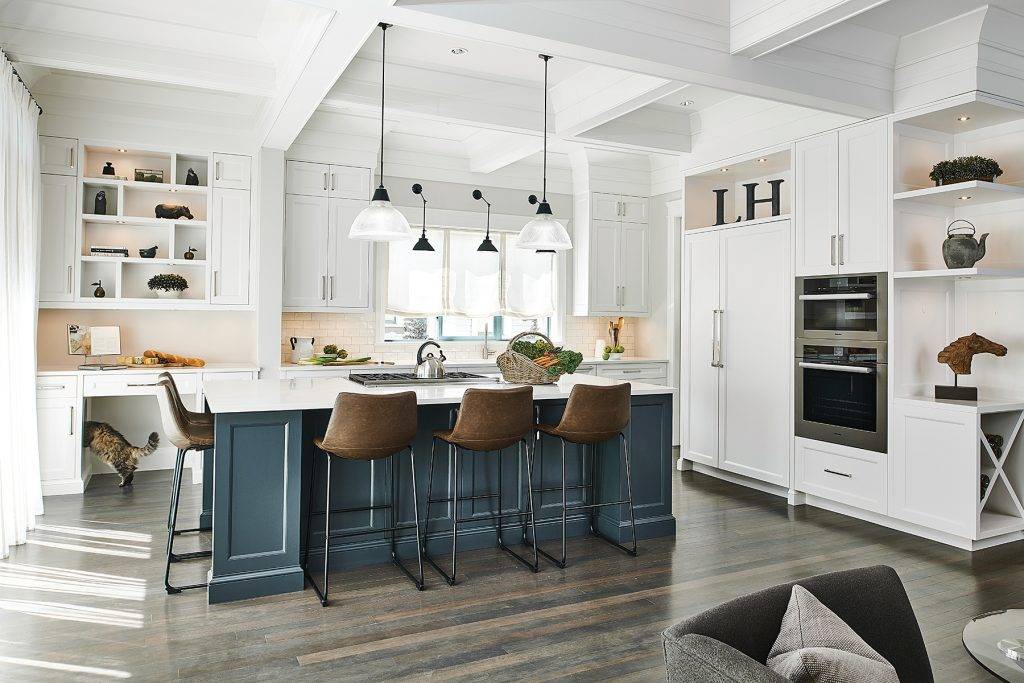 ---
Today, the house stands as a dignified character restoration, closer to its original structure than the permutations it's taken through the century. A bold awning covers the front porch, with carpenter ornamentation on the rafters. The classic flat-topped, hipped roof and gables contrast the modern windows, customized to match a house from its century. Decorative shake siding adorns the gable peak, and the cream yellow exterior exudes heritage charm.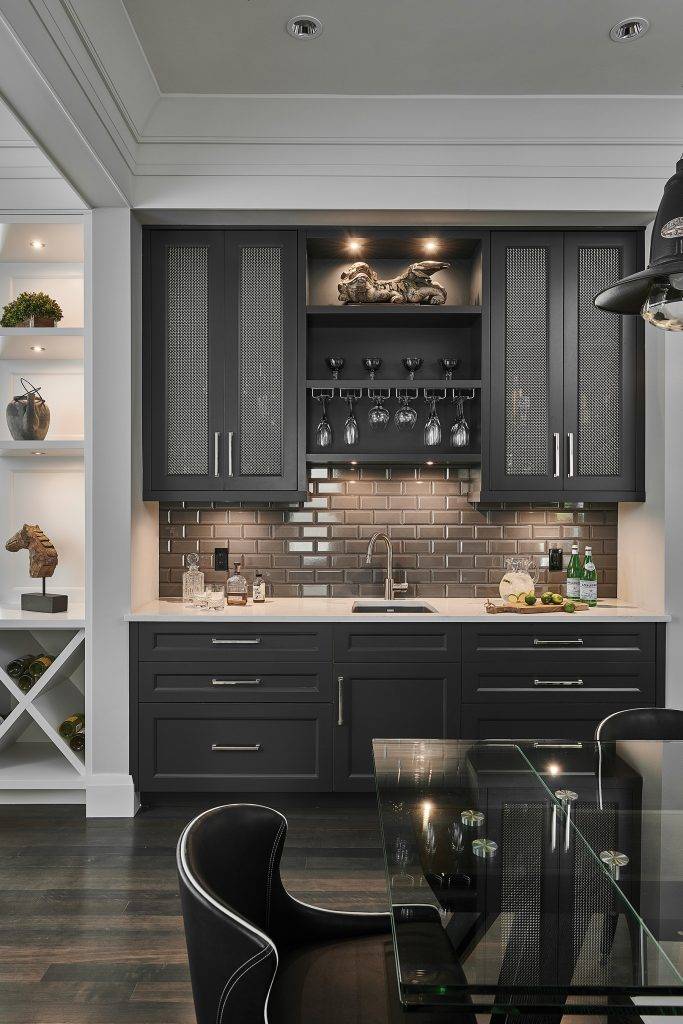 ---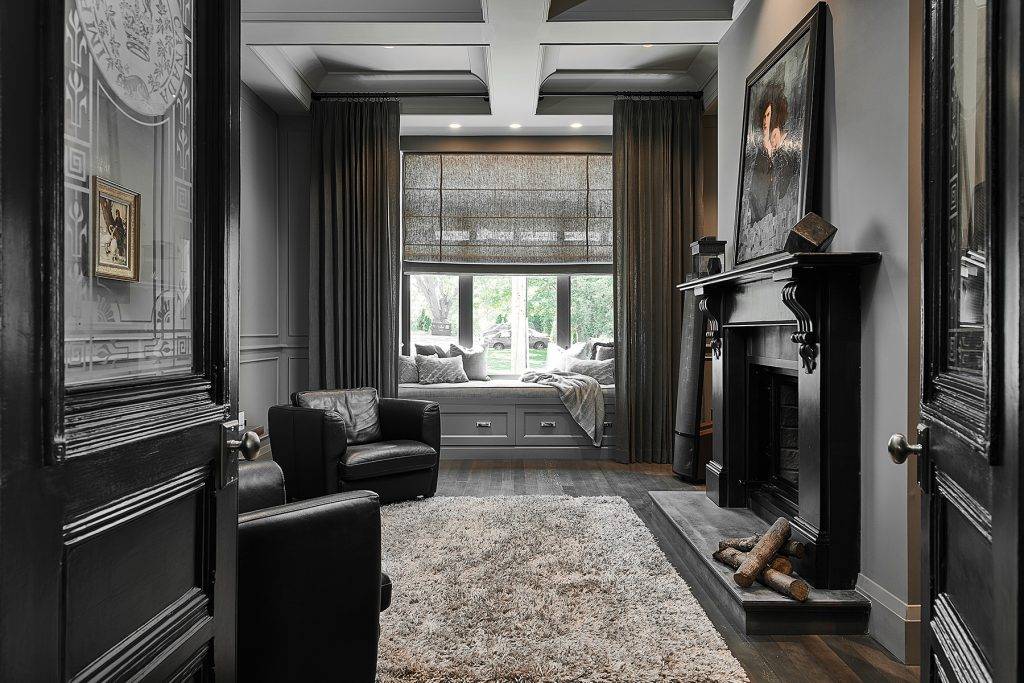 ---
As devout world travellers and collectors of fine antiques, it was easy for the couple to overlook the wreckage to see what the house could become again, says Rogers.
"We wanted a home that felt like a living space, not a show home, and this place makes you feel comfortable," she says. "This is why I love old houses — you don't have
to add the warmth. It's already there."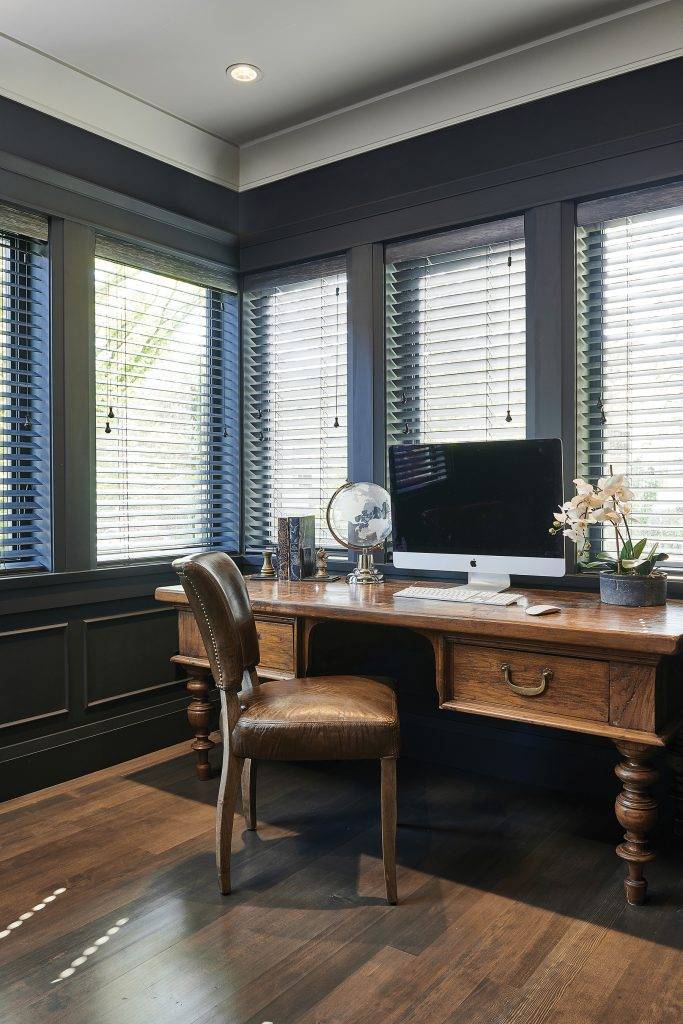 ---
The 3,000 square-foot home has come a long way since its creation in 1892. The original red brick chimneys have been converted to brickwork around the house. Old exterior siding was refurbished and used on the garage. The fir floors were salvaged and reset with new planks.
The awkward multiplex structure was reconverted into an open-concept main floor, with three bedrooms on the middle level and a recreation room on the top. The guest bathroom is outfitted with a steam shower, and nearly everything in the house is energy efficient. However, original features still abound, like the knoll posts on the stairwell.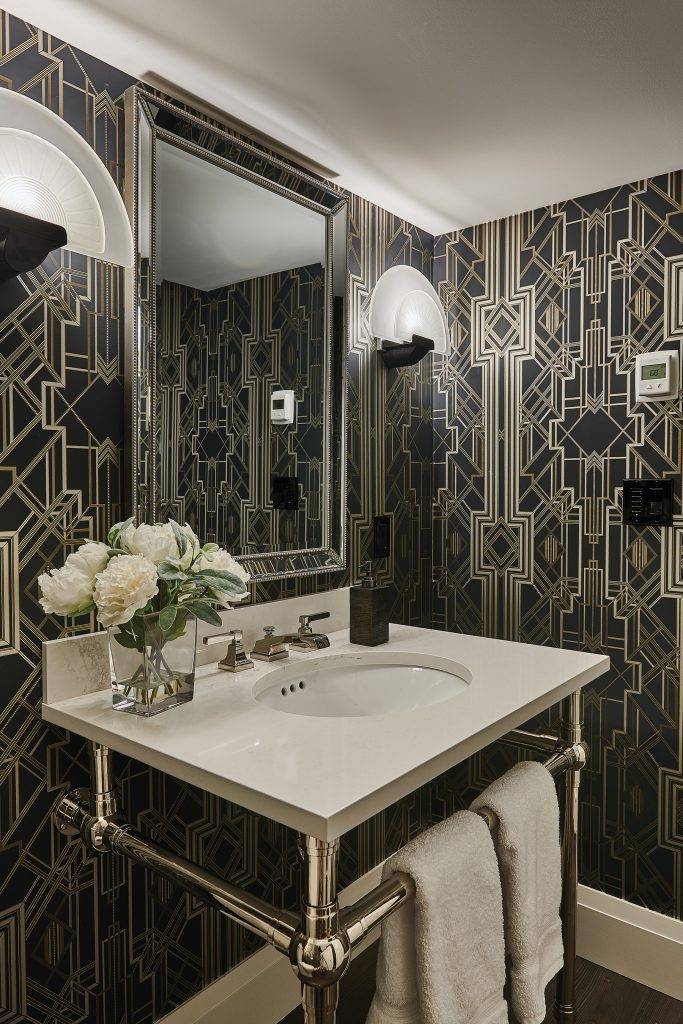 ---
Interior designer Maria Alvarez, with Jenny Martin Design, says that in the struggle between old and new, she let function win out.
"We worked hard to combine old-world charm with transitional details so the house can be used as it was meant to be," says Alvarez. "That means beautiful antique pieces and unique pendant lamps were paired with livable layouts."
The house is adorned with period-appropriate world treasures — a Ganesh statue from Thailand in the kitchen, an 18th-century settee in a reading corner, a wrought iron gate from England as the master bed headboard. One of Gauthier's favourite spaces is the study, done in dramatic grey tones and flanked with antique Bank of Canada doors, complete with a bullet hole.
"I love sitting in my study with a glass of Scotch in my hand, listening to good music and enjoying the fireplace," he says. "It's the kind of place you go to settle in."
---
---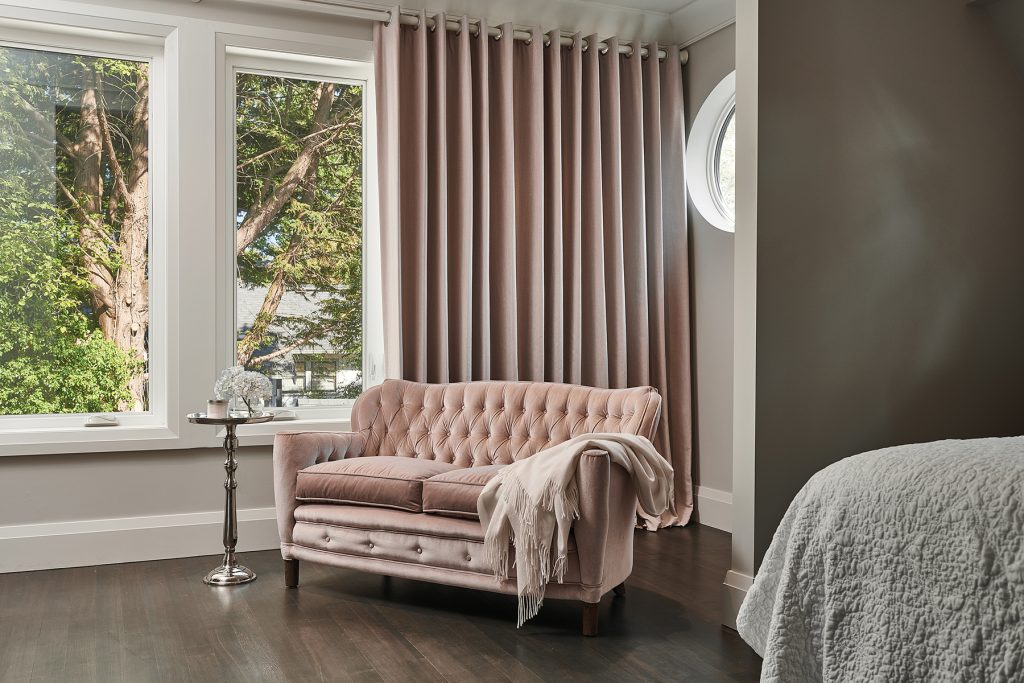 ---
Many original materials were reused throughout the house, paired with new, custom-built window treatments for increased energy efficiency, along with modern, dimming LED spotlights. Sophisticated polished nickel hardware and accents throughout the home keep up the timeless image.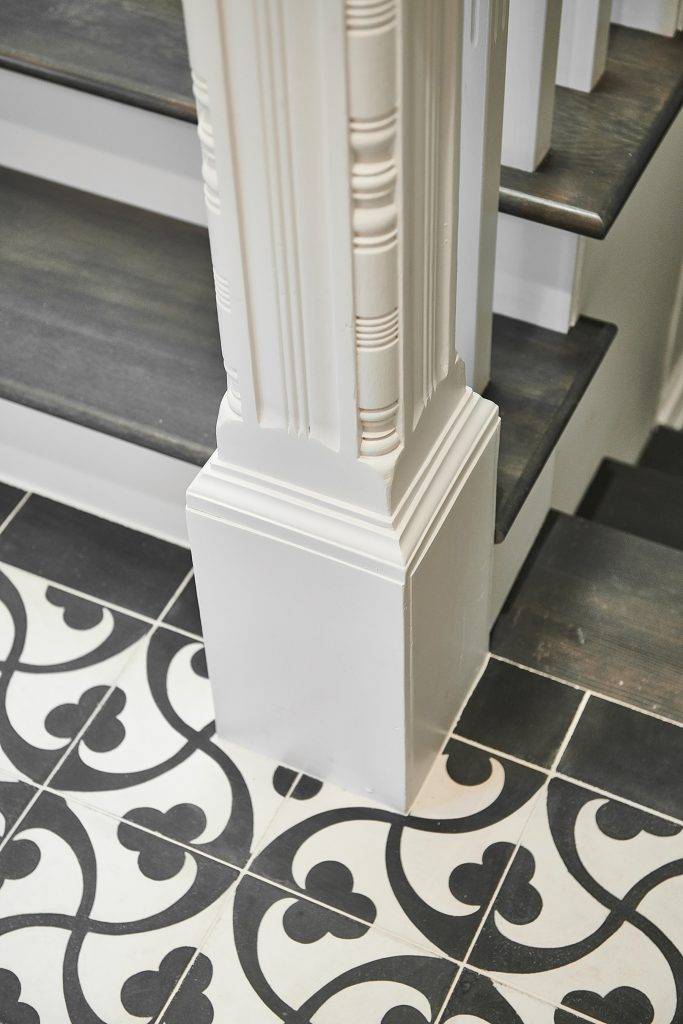 ---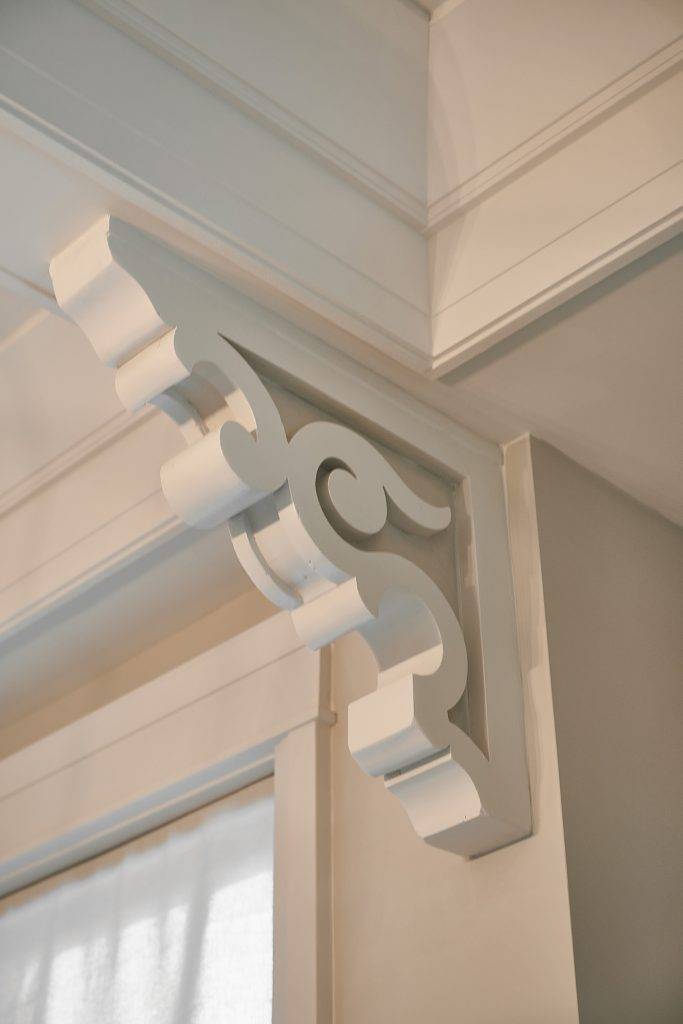 ---
---
The house isn't fully finished yet, but Rogers says that's the way she likes it.
"We could get our home 'perfect,' but it's more fun if there are parts missing," she says. "It gives us something to look for in our travels and, when we find it, we can bring home another story."
RESOURCES
Architect: Randall Recinos
Construction Management: Tim Agar, Horizon Pacific Contracting
Countertops: Stone Age Marble & Granite
Tile: Master Tile
Glass: Builder's Choice Shower Door
Painting: Nicholas Alexander Painting
Kitchen and Bathroom Millwork: Jason Good Custom Cabinets
Custom Millwork: Jason Good Custom Cabinets
Finishing Carpentry: Jason Good Custom Cabinets
Floor Refinishing: The Finishing Store & Millworks
Doors and Hardware: Home Lumber & Building Supplies
Window Restoration: Westeck Windows & Doors