By Cinda Chavich • Photo by Belle White
Pull out the parchment paper or your silicone baking sheet for this one. Pack it into pretty holiday tins for gourmet gifts.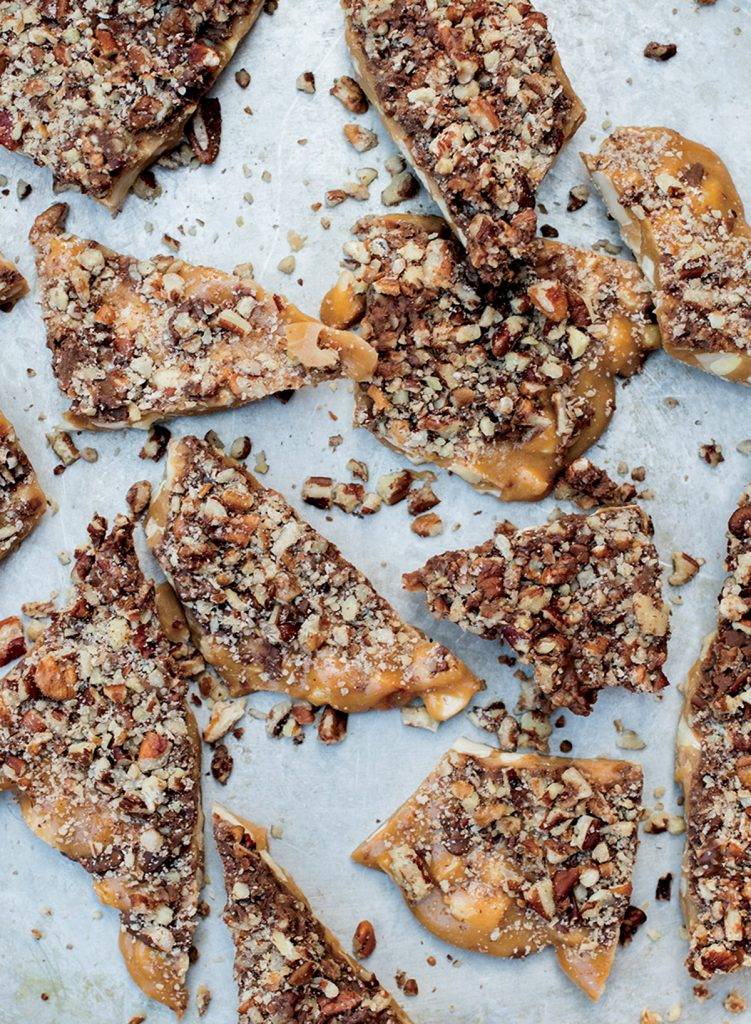 • 1 cup butter
• 1 cup white sugar
• 1 cup blanched almonds, coarsely chopped
• 6 oz good-quality milk chocolate, grated
• 3/4 cup pecans, finely ground
In a heavy sauté pan, melt the butter and sugar together over medium heat. When the mixture begins to bubble, add the chopped almonds and increase the heat to medium high.
Stirring constantly, cook for 5 to 7 minutes, until the mixture turns a nice caramel colour and the nuts are lightly toasted. Be careful — you can easily overdo it and burn the nuts.
Line a baking sheet with parchment paper (or use your Silpat silicone sheet) and pour the caramelized sugar mixture onto the pan. Use a metal spoon to quickly spread it evenly and, while it's hot, scatter the grated milk chocolate over top, then evenly sprinkle with the ground pecans. Use the spoon to press the pecans down evenly over the entire surface of the hot candy. Cool.
When the candy is cold and stiff, break into chunks and store in sealed containers.
From The Girl Can't Cook by Cinda Chavich (Whitecap Books).
---