By Cinda Chavich
These simple truffles, loaded with toasted hazelnuts, are a holiday favourite in our family — a recipe from my old friend Bonnie Stern. Just make sure to start with the best dark chocolate.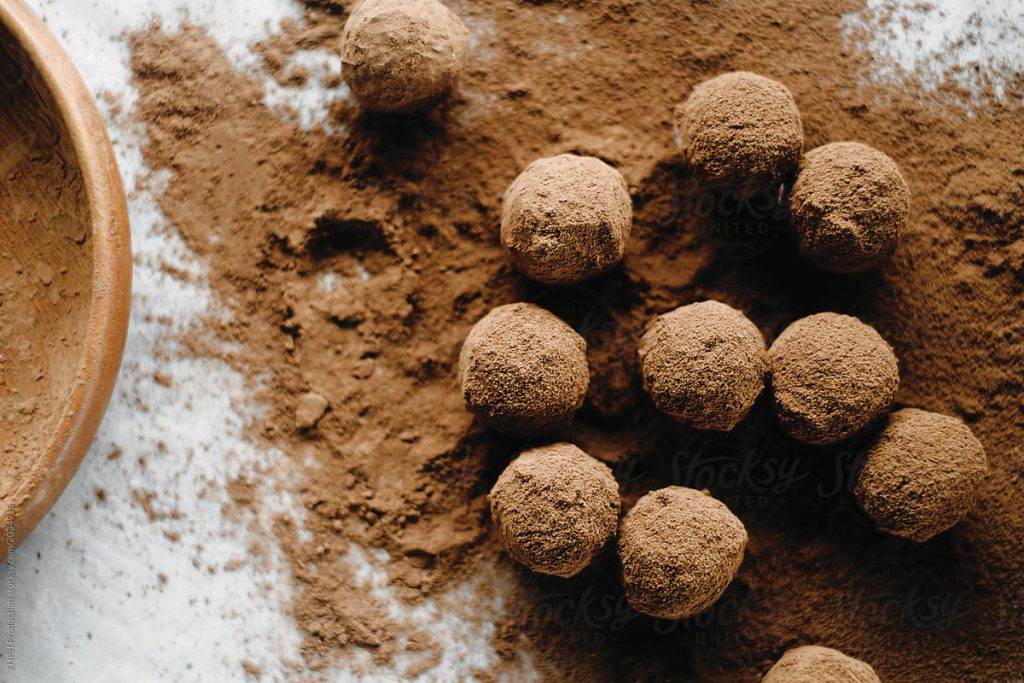 • 1/4 cup granulated sugar
• zest of 1 orange
• 1 cup shelled hazelnuts, toasted and skins removed
• 12 ounces good-quality bittersweet chocolate (Valrhona, Callebaut or Rogers')
• 1/2 cup unsalted butter
• 3 tbsp orange-flavored liqueur or brandy (Cointreau or Grand Marnier)
• 1/2 cup Dutch-process cocoa powder
In a food processor, combine the sugar and orange zest and process until finely minced.
Add the hazelnuts and pulse until the nuts are finely ground.
Chop the chocolate and put it in a small glass bowl with the butter. Microwave on medium power for 1 minute, stir, then continue to microwave, a minute at a time, stirring until the chocolate is melted. Add to the food processor along with the liqueur and whirl to combine.
Put the truffle mixture into a bowl, cover and refrigerate until firm.
Place the cocoa in a shallow bowl. Scoop out the truffle mixture and roll into small balls. Roll each ball in cocoa to coat on all sides, then set in a foil cup. Refrigerate or freeze.
Makes 50 to 60 truffles.
---