By Joanne Sasvari
Now, at long last, we can welcome the people we love back into our homes, just in time for fall and winter celebrations.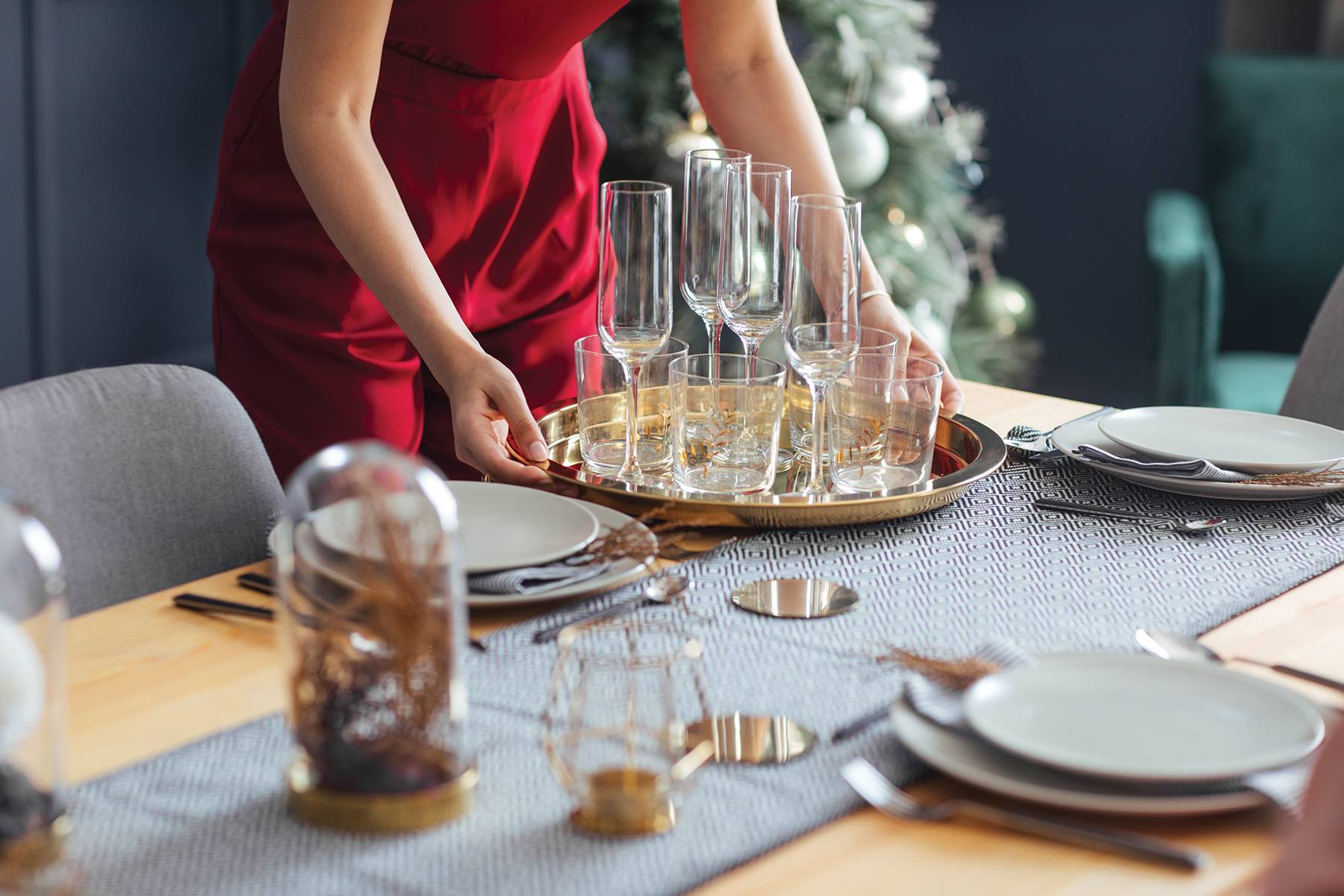 Not to worry. We've got you. YAM has checked in with some of our favourite Victoria entertaining experts for the latest on how socializing has changed at this uncertain stage of the pandemic.
"We're more chilled out and expectations are lower, but that gives us more opportunity to connect with guests," says Leslie Shewring, local design visionary and co-author (with Holly Becker) of the book Decorate for a Party: Stylish and Simple Ideas for Meaningful Gatherings. "It's given us a green light just to have these low-pressure events. And you don't have to invite everybody to everything. It's so nice."
Event designer Marika Whitehead agrees. "We've been through so much in the last 16 to 18 months; everyone is just craving that social interaction. I think gatherings are going to take off in a big way," she says.
The good news is that, in many ways, entertaining is easier than ever. After all, we're just happy to see each other, so who needs all the bells and whistles? The bad news is that you'll still have to expect the unexpected and be prepared to, yes, pivot. Before you send your invites, here's what you need to know.
Décor: Use the good stuff
Shewring anticipates that events will continue to be small and simple, but that doesn't mean they can't also be special.
"With these smaller gatherings, I still want to set a mood, but I don't want to go crazy. Just some fresh flowers or some branches. Candles. Bring out your good dishes for four of you. Iron four napkins — you don't have to iron 20," she says. "Get the good stuff and enjoy it. It's simpler but more mindful and thoughtful."
Shewring also expects that we will continue to entertain outdoors well into the winter, and suggests stocking up on cozy blankets, patio heaters, romantic lighting and warming food and drink.
Most of all, she advises hosts to prepare as much as possible ahead of time, and "don't set too high an expectation, especially now, after the pandemic.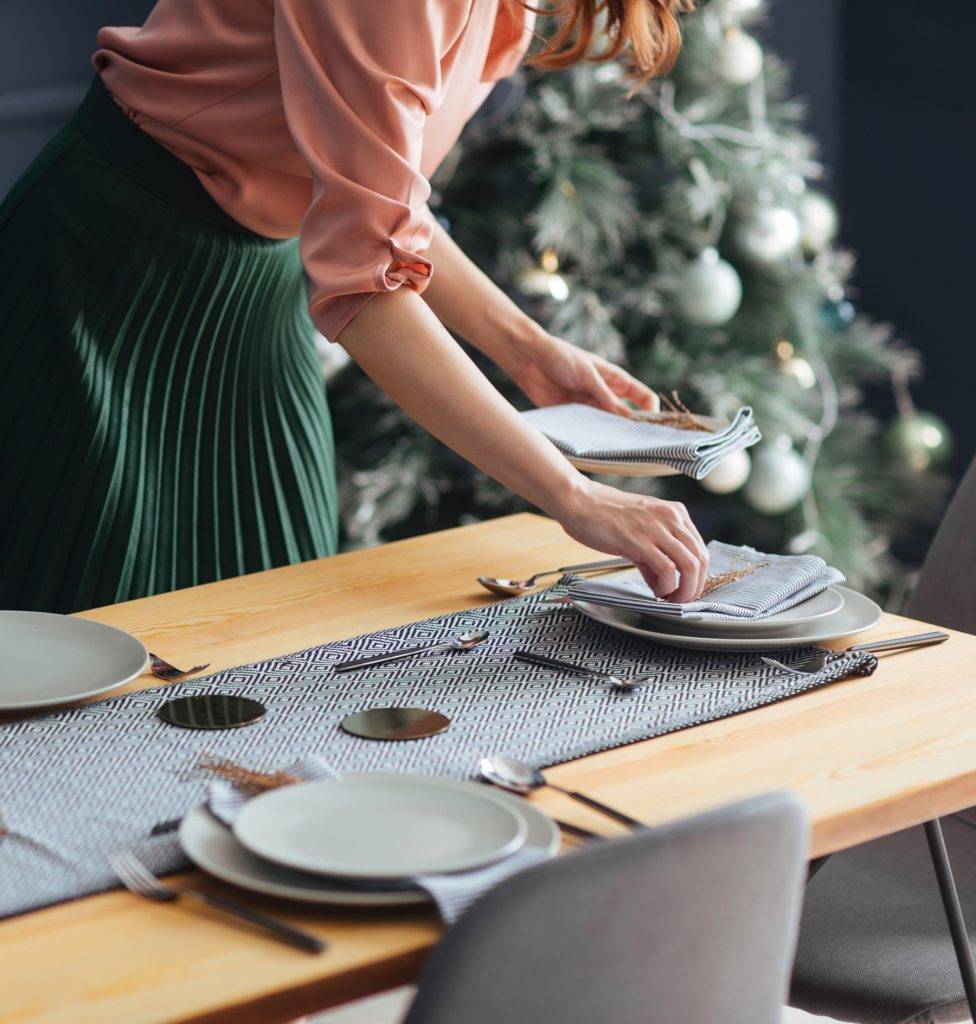 At a successful party, you as the host aren't stressed out, and your guests feel that connection to you. It should be the kind of event where you don't feel like you have to recover, unless you have too many cocktails," Shewring says. "Just order takeout and take it outdoors."
Fun and games
Not that the pandemic is completely done with us just yet. Whitehead anticipates that it will continue to affect parties this season, especially for gatherings over 20 people. "That's where the personal comfort comes into play," says the owner of Rock Paper Square, an interior and event design company that specializes in wedding planning.
"We might have new restrictions in place. It's a weird grey area, about how we're going to plan that guest list. It's less that hosts are worried about themselves, and more about the comfort of their guests."
She expects weddings and personal events will still go ahead, "but on a smaller scale," while many corporate events won't be booked until late in the season, if at all.
One way she suggests allaying fears is to offer prepackaged, individual meals guests can take to their bubble tables, making them special with ribbons and calligraphy name tags. "It's those personal little touches," Whitehead says.
The pandemic can even be a source of fun and party games, she says. "Maybe it's written-down questions about anything pandemic related … having positive takes on the pandemic, like, What did you gain by slowing down? or What you were most thankful for?"
Support local
When it comes to décor, Whitehead recommends supporting community by using local flowers, branches or plants and other products, rather than ordering mass-produced items online. "Maybe using cedar boughs that have blown down in a storm," she suggests.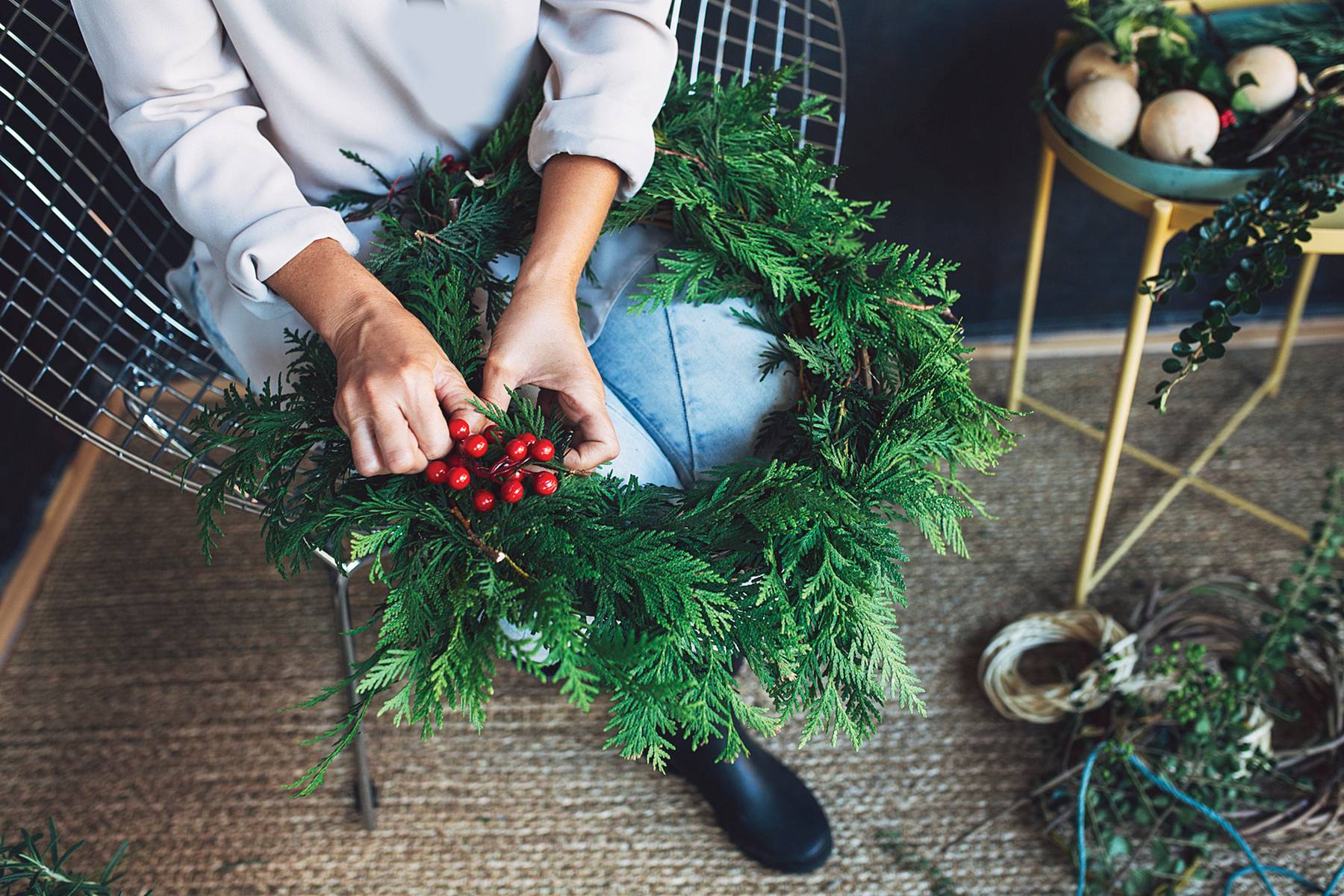 That goes for food and drinks as well. It's more important than ever to support local farmers, food producers, winemakers and distillers. They are our neighbours, too.
"Committing to the seasons and farm-fresh foods and seasonal entertaining has never been more relevant," Shewring says. "Find a way to support local restaurants. I think you can have friends over and do it really simply in a way you've never done before."
Meanwhile, at Toque Catering, using local ingredients "is all we do," says chef-owner Nicholas Waters. "People are looking to support local for sure."
Nostalgic food, intimate dinners
Waters is also expecting smaller gatherings this season. He's planning "more sit-downs rather than cocktails. Really intimate. And I think a lot of people are still a little scared. It'll be a different type of Christmas." He adds: "Usually I'll send out a chef, and a chef can do both [cooking and serving] for up to 10 people. Sometimes there will be a server as well. And a lot of drop-offs."
He's seeing a nostalgic flavour to menus. "A lot of people are going back to home cooking," he says. "Less pretentious. Going back to what they had as a kid." Think: mashed potatoes, roasted vegetables, "deeper flavours, more rich, a lot of braised food."
He's also noticed that because people are hosting fewer people, they have more money to spend on finer food, better wine and fancier décor. After all, Waters says, "People who book are people who want to have fun and want good food."
Whitehead has seen the same trend and says, "People are going all out. I personally love it."
Another reason you might find yourself spending more is that things are simply more expensive. "Food prices are just going up because of COVID. Beef tenderloin has gone up $20 a kilo," Waters says. Also beware that supply chains are still really backed up, so be prepared for delays and plan well ahead.
That goes for booking your caterer, too. In August, Waters was already getting bookings for the holidays, and notes that he will be doing fewer events this year. "We're going to be really limited because of staffing and even for mental health reasons," he says.
Batch, pour and connect
Signature cocktails are still a major trend, but you shouldn't spend the evening shaking and stirring instead of having fun with your friends. "A lot of people get caught up in the magic of watching a bartender making a drink, and they don't realize how much work it is," says Shawn Soole, bar manager of Clive's Classic Lounge and author of The BC Spirits Cocktail Book.
"You've got to do the pre-batch. The pre-batch is where it's at. Batch and pour."
Instead of making cocktails to order, prepare them in volume ahead of time and store in easy-to-pour bottles in the fridge. That way, Soole says, "You've got a really, really good cocktail without a lot of work. That and punch bowls and jugs. I really think the punch bowl is going to make a big comeback."
As for what to serve, you can't really go wrong with classics like martinis and Manhattans, or the easy, crowd-pleasing "sour" family of cocktails, including the White Lady, daiquiri and margarita.
Most importantly, you should be out mingling with your guests. "You don't want to be stuck behind a bar making drinks for everyone," Soole says. You shouldn't be stuck in the kitchen, either. No one cares if you spent all day making your famous cassoulet. They just want to spend time with you.
Signature Cocktails
Give your party verve with signature cocktails, but make your life easy by batching them ahead of time. Try these two classic crowd pleasers: a martini that's perfectly chilled and ready to pour, and a simple, citrus-based sour. Recipes by Shawn Soole, bar manager of Clive's Classic Lounge.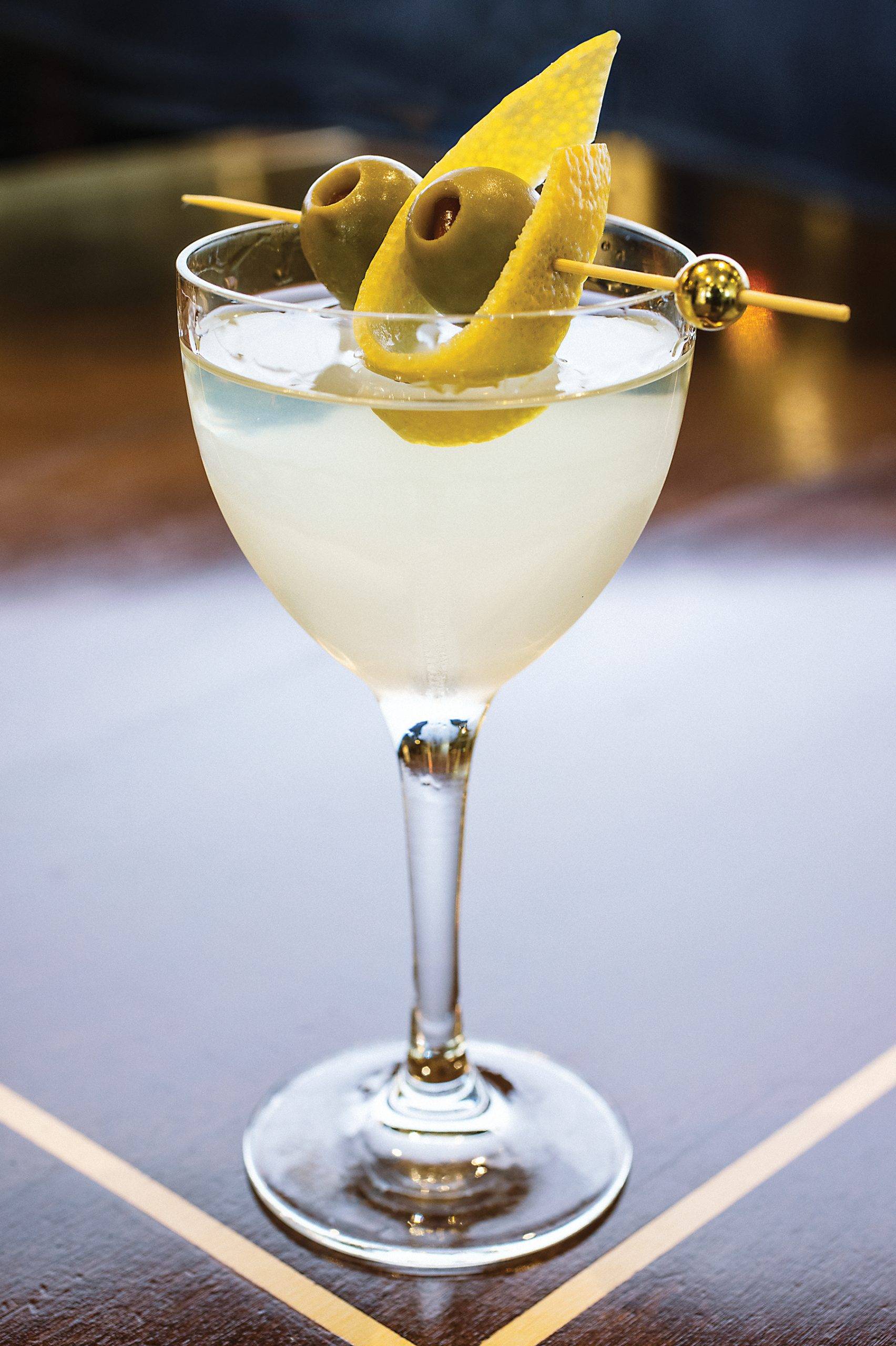 Frozen Gin Martini (pictured above)
• 1 2/3 cups (400 mL) gin
• 3/4 cup (200 mL) dry vermouth (less, if you prefer a drier martini)
• 1 tablespoon (15 mL) orange bitters
• 1/2 cup (125 mL) purified water
Mix ingredients together, bottle and freeze overnight. To serve, pour 3 to 4 oz in a chilled cocktail glass and garnish with olives or a lemon twist. Makes 3 cups (750 mL), or enough for 6 to 8 servings.
---
Batched White Lady
• 6 cups (1,500 mL) gin
• 1 1/2 cups (375 mL) simple syrup (see note)
• 2 1/4 cups (550 mL) fresh-squeezed and strained lemon juice
• 2 cups (500 mL) purified water
Place all ingredients in a large bowl, bucket or jug. Stir, then bottle and refrigerate. To serve: Stir or shake well and pour 4 oz (120 mL) into a chilled coupe. Garnish with a lemon wheel. Makes 3L or enough for 24 servings.
Note: To make simple syrup, combine 1 1/2 cups water with 1 1/2 cups sugar in a pot over medium heat. Cook, stirring frequently, until sugar is fully dissolved. Cool to room temperature or chill before using.