By Cinda Chavich • Photos by Jeffrey Bosdet
Colourful, portable, healthy and delicious, this yam salad is always a good addition to a potluck party.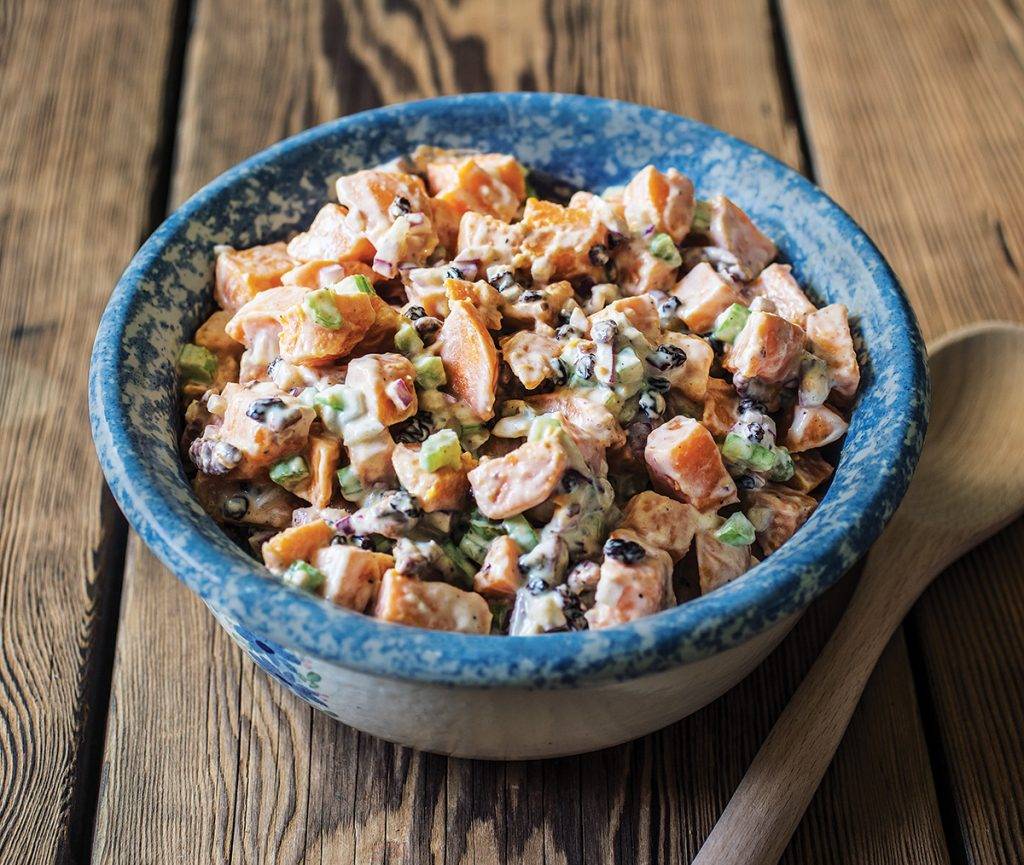 • 8 cups orange yams (sweet potatoes) peeled and cubed
• 1/2 cup mayonnaise
• 1/2 cup plain yogurt
• 1 tsp sugar
• 1 tsp ground ginger
• 1 tbsp lemon juice
• 1/2 cup raisins or dried currants
• 1/2 cup toasted pecans
• 3/4 cup finely chopped celery
• 1/2 cup finely chopped red onion or scallions
• salt and black pepper
Place the yams in a steamer basket over boiling water and steam until barely tender, about 15 minutes. Cool.
In a large bowl, whisk together the mayonnaise, yogurt, sugar, ginger and lemon juice. Fold in the raisins, pecans, celery and onion. Season with salt and pepper to taste.
Add the cooled yams to the salad bowl and mix gently to combine. Chill the salad before serving. Serves 8.
---