By Athena McKenzie | Photos by Jeffrey Bosdet
---
Carey Salvador and her family live surrounded by the things they love. Antique oil portraits, vintage glassware and heritage finds, along with elegant items from Carey's shop, Pigeonhole Home Store, create an inviting, character-filled home.
"Every room is slightly different and I don't think you can put a name to the style," Carey says, in describing the esthetic. "We find things we love and make them work in our space so we can enjoy them and use them. Often we will take a trip or go on an outing and come home with a new treasure and that usually means we'll be refining [the space] again."
Carey and her husband, Erv Salvador, purchased the 1952 postwar bungalow in 2013. "He saw something in the property that I didn't see at first," Carey admits. "After many discussions and bad drawings, we decided to move quickly to get the house. With the help of an architect, our vision became much clearer, and we realized we had made the right decision."
Achieving that vision included removing a wall to open up the kitchen and dining area, expanding the main-floor bathroom, converting a tiny fifth bedroom into a covetable walk-in closet, and turning an under-utilized laundry room with a backyard entrance into a cozy butler's pantry and coffee nook with easy access to the 400-square-foot back deck. A major focus was creating a dream-home kitchen for Erv, a chef with two Vancouver restaurants, The Whip and Lucy's Eastside Diner.
---
The kitchen has become a natural gathering spot, and every person who visits comments on the distinctive island. "We purchased two Jones Brothers department-store display cabinets from a local collector," Carey says. "They were rescued from Fan Tan Alley. The long, narrow dimensions fit our kitchen perfectly, and the lower drawers are big and usable. We added a quartz countertop to tie it into the rest of the kitchen design and to create more usable counter space. This beautiful piece houses all of my mismatched bowls, silver servers and collected bits."
When asked if this eclectic esthetic has any influences, Carey points to Kara Rosenlund, an Australian stylist and lifestyle photographer. "She's not afraid to accessorize," Carey says. "It's not minimal. She's a collector, and I love that she doesn't set everything up like a museum. Everything is out, and it is used and beautiful."
It's easy to see that sensibility reflected in the rest of the Salvadors' home. In the summer, the family uses vintage stand-up fans for those really hot days; in the winter, cotton throws are traded in for cozy blankets and a multitude of sheepskins. Rolling canvas bins full of firewood mean a fire is never more than a moment away. The multiple antique pitchers might not be ideal for pouring water at dinner, but they make stunning vases. And any new treasures find their way onto the wall or into the vignette on top of the vintage card catalogue — the drawers of which are the perfect size for holding wine. Carey says the resulting effect is not in service to a particular look.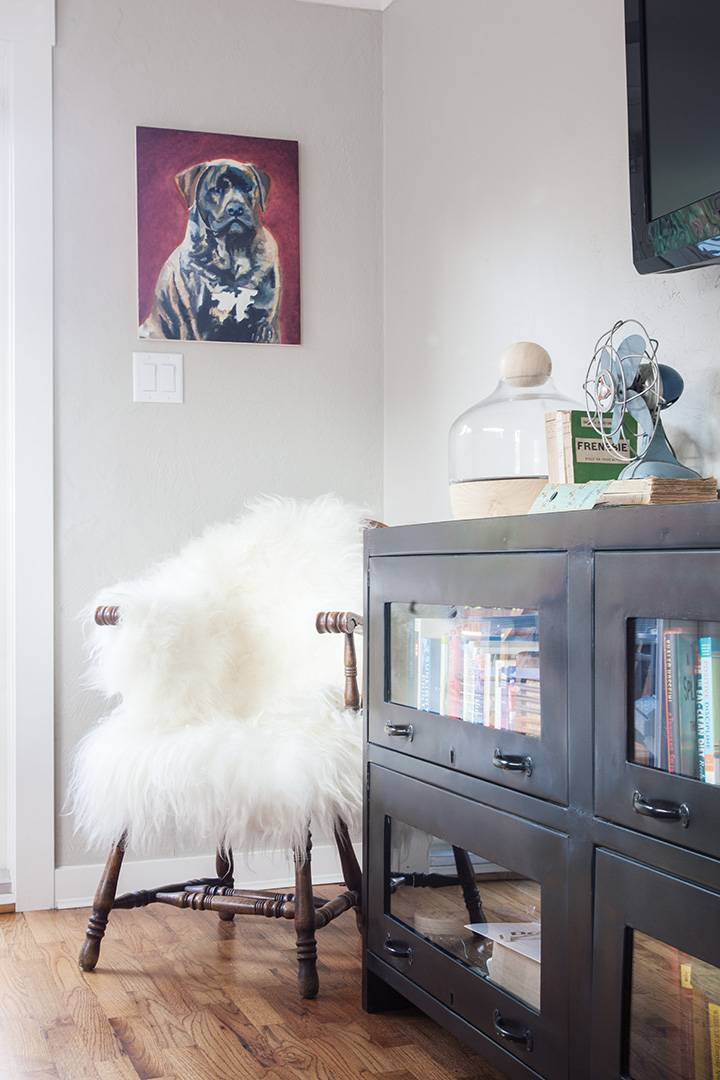 "The main element we focus on is family," Carey says. "How we can create spaces for spending time with each other and our friends. Open concepts, cozy nooks and inviting seating areas are what we design around. "It might not be everybody's cup of tea, but we love to be surrounded by the things that we love."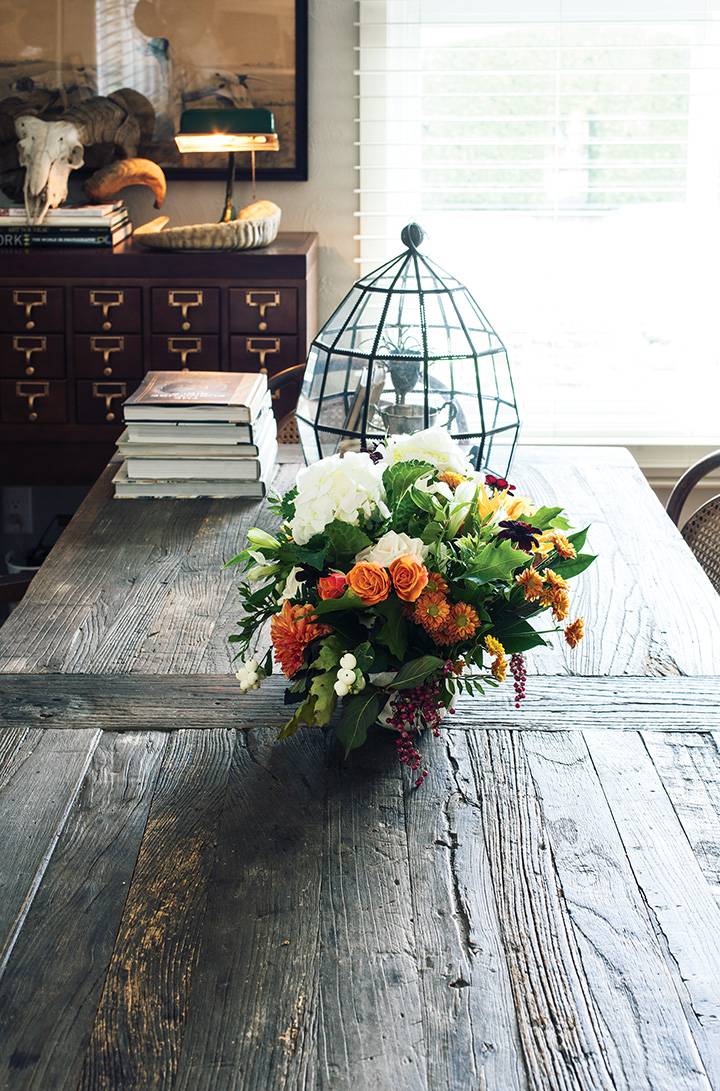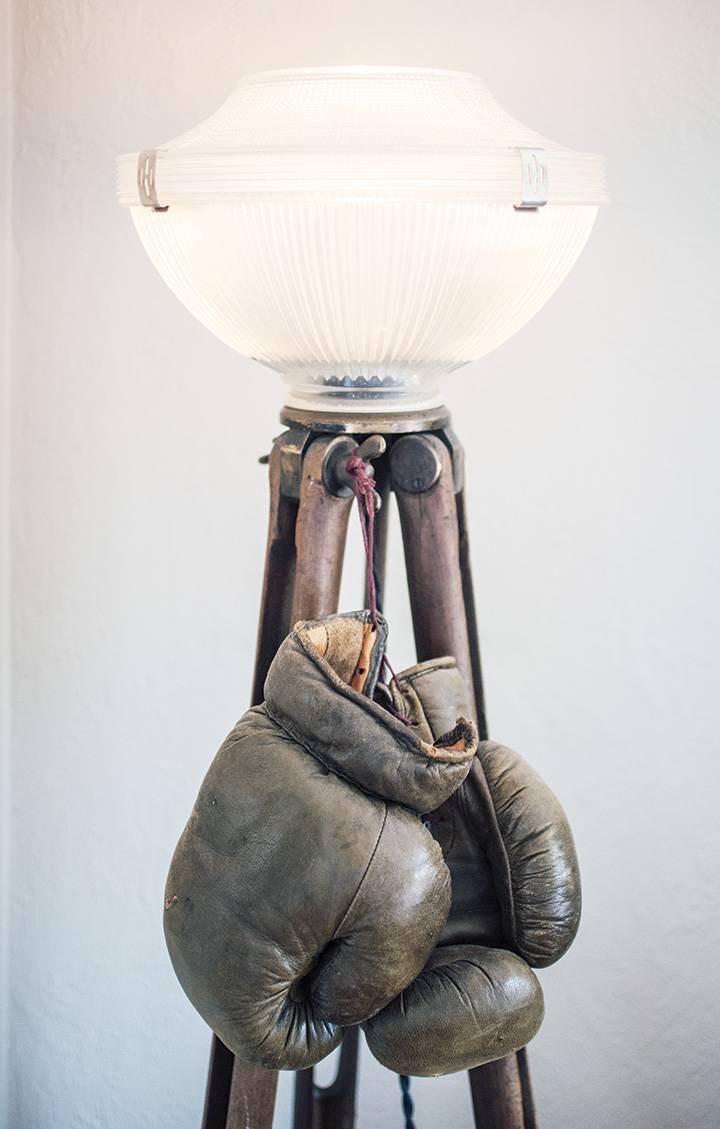 ---
Resources
Contractor: Mack Kurtz of True North Renovations
Electrical: MK Solutions
Plumbing: A-tech Plumbing
Mechanical: Victoria Coal & Heating
Insulation: Knights Insulation
Drywall: R. Maxwell
Hardwood (refinishing): Feature Floors
Painting: Polaris Quality Painting
Cabinetry: Harbour City Kitchens
Windows: Centra Windows
Countertops: Floform Countertops for Life
Tile: Dean Owen of Cinnamon Tiling