Using the principles of feng shui, this family creates a home that exists in perfect balance with its environment.
By Danielle Pope | Photos by Joshua Lawrence
Emily Pai knows the energy of a space can transform a person's well-being. That's why, when she was ready to build her family home, she would visit a property, then draft multiple plans to see how the lot measured up.
Pai grew up in a family that practiced feng shui — personally and professionally — and she considers it essential for living in harmony. Feng shui is the traditional Chinese practice of creating balance between an individual and their environment. Its core principles range from including natural elements to maximizing light, clearing clutter and creating spots of interest, but it has finer points, like positioning furniture to promote wealth and success.
Pai studied these principles from the time she was young and became her own family's specialist in the creation of their dream home.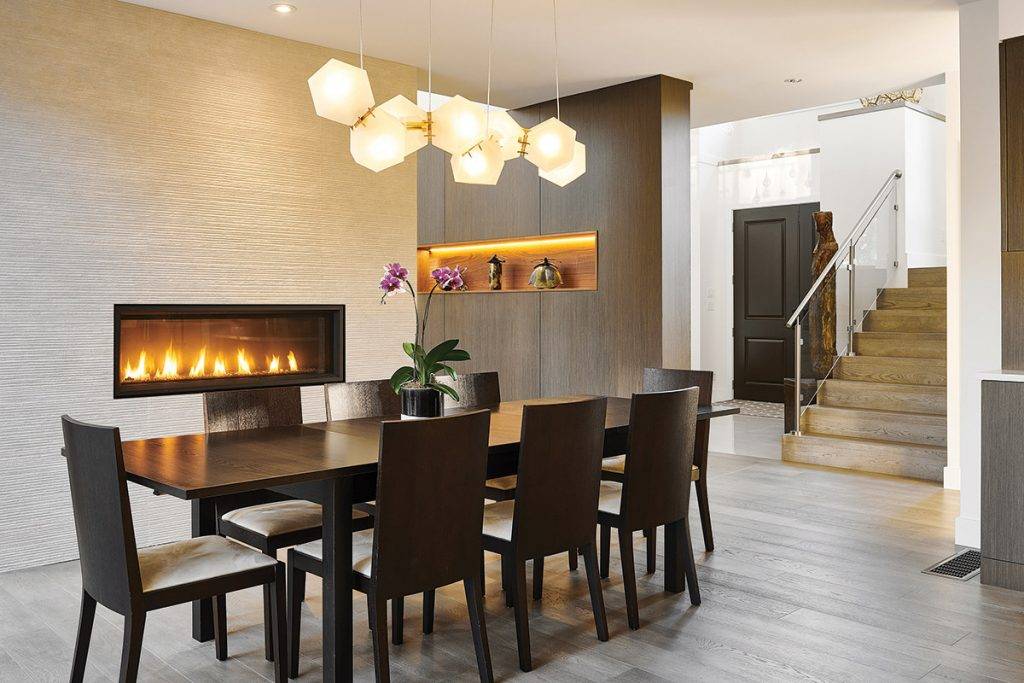 "We were initially looking at houses, but it was difficult to find anything suitable, so we started considering land," says Pai, who recalls coming to sites with a notepad to map layouts of positive feng shui. "It was actually really fun — every time we saw another property I had to draw another house. It really comes down to how you feel in a location."
When Pai and her husband found a property near the ocean in Cadboro Bay, she was lifted by its bucolic nature. The lot was framed by Garry oaks, arbutus trees and pastoral countryside. A nearby hill would represent support, while the meandering entry would offer an invitation to slow down. With the right build, Pai could bring in all five elements: wood, water, fire, earth and metal.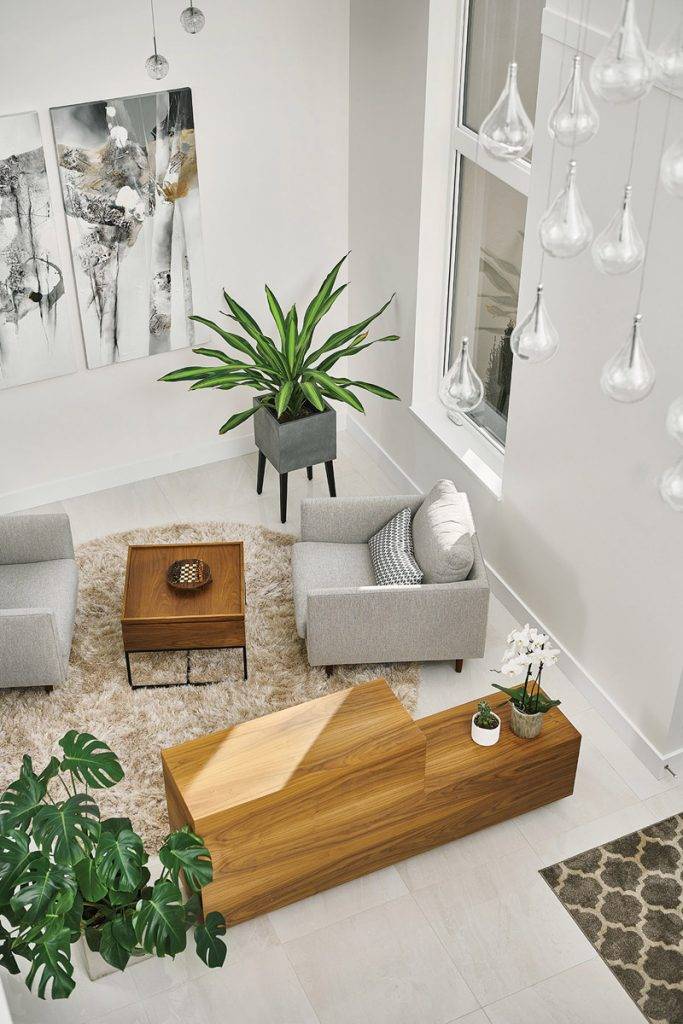 "The land itself already had good feng shui, and the architecture we chose brought nature into the interior design to make our space inviting, comfortable and harmonious," says Pai.
The house was created with serenity in mind. With two teens at home, and Pai and her husband working in healthcare, the tranquil environment offers needed balance. The home blends modern design with natural materials, generous lighting and clean, simple rooms with an easeful flow of movement. Hallways are wide, rooms are spacious, windows are broad and points of interest echo throughout the house — from centrepiece chandeliers and fireplaces to quiet sitting nooks.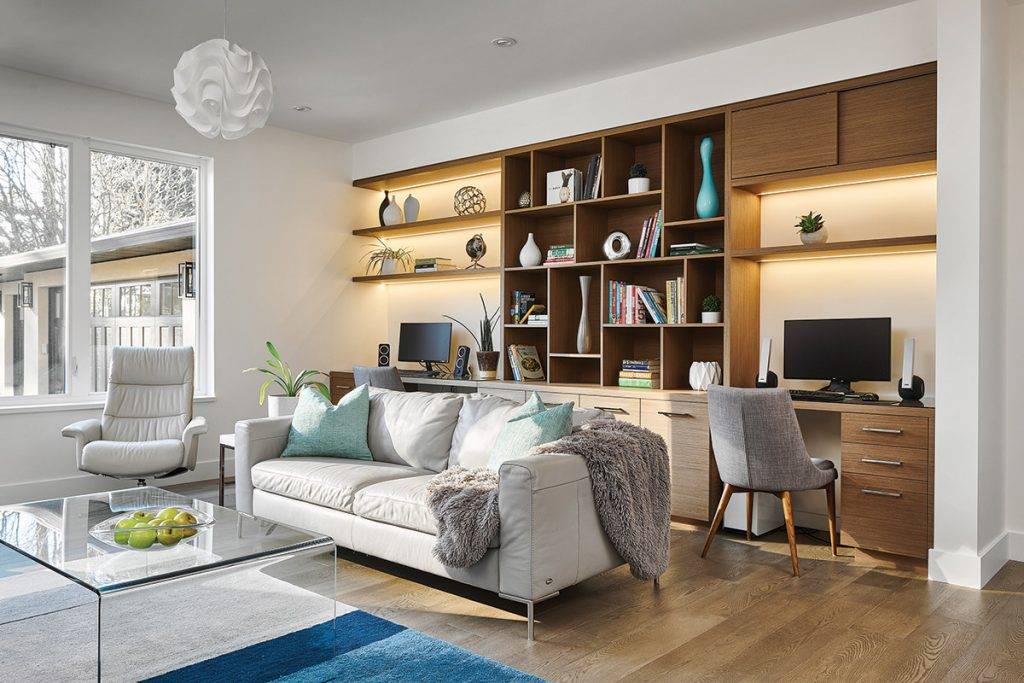 Soaring vertical lines open space for clear thinking in the two-storey living area, while a variety of textures promote visual intrigue, and earthy tones mimic the landscape.
Energy saving was a priority (including concrete foam insulation and energy-efficient lighting and appliances). Yet the home has no smart features — an important choice in lowering the energetic "noise" in the space. Instead, a detached theatre and media room keeps technology available, but concealed.
Pai considers her ultimate feng shui success spot to be a sitting corner off the entry. Nestled beside a series of tall, narrow windows, this has become a favourite spot for guests to sit with a cup of coffee and a book, or pause to watch a deer wander through the picturesque backyard.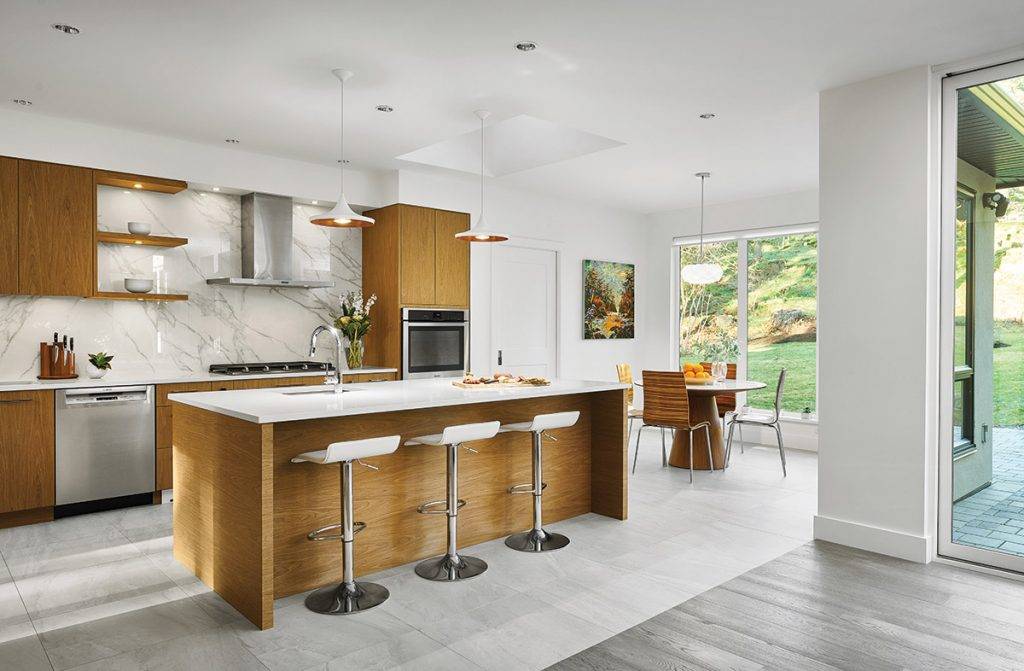 Tim Agar, project manger with Horizon Pacific Contracting, worked on the home with Pai and says it isn't common to see a homeowner so deeply involved.
"Emily is a do-it-yourself individual, and she was willing to put in the extra hours to make sure the build would support her vision," says Agar. "She took on the interiors herself, and was really bouncing ideas off her husband and me. She worked hard to see this through."
Agar says the rocky site faced some technical challenges, from special permits required for storm and sewer expansions to blasting that ensured groundwater would flow. Sensitivity around environmental and budget constraints meant plans took a few iterations to come together.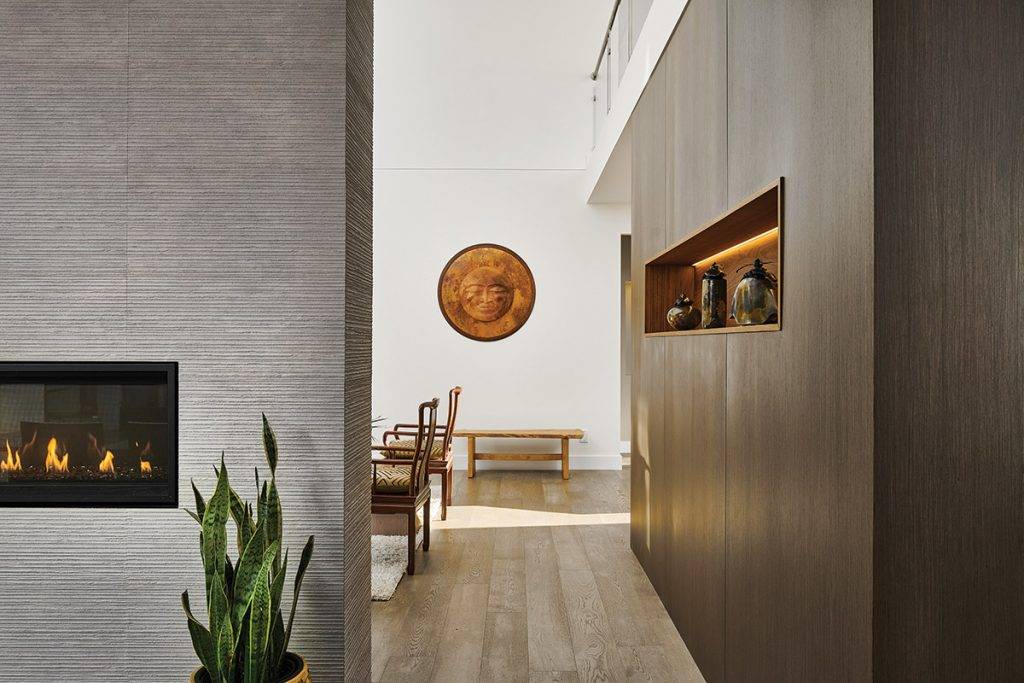 With barriers overcome, more subtle feng shui practices show up throughout Pai's home — from the circular driveway that slows energy to equality between the left and right sides of the house, representing balance between the masculine and feminine.
Pai cautions that feng shui is so expansive, adjustments could be endless, right down to finding the optimal position of a bed or a lamp, based on an individual's birthdate.
"The details can get so complex or limiting that you may need to stop at some point or else it can become too confining or overwhelming," says Pai. "When friends visit, they comment on how content they feel here, and that means a lot to me."
Resources
HOUSE DESIGNER: Ryan Hoyt Designs*
BUILDER/CONTRACTOR: Horizon Pacific Contracting
INTERIOR DESIGN: Horizon Pacific Contracting/Homeowner
ENGINEER: Munro Engineering
MILLWORK: Splinters Millworks
COUNTERS: TK's Granite
FLOORS: Hourigan's Flooring and The Finishing Store
APPLIANCES: Trail Appliances
SELECT LIGHT FIXTURES: McLaren Lighting and Illuminations Lighting
ELECTRICAL: Amped Electrical Contracting
PAINTING: Moloney Painting
FIREPLACE: MGM Mechanical
ART: The Avenue Gallery
*Correction: In an earlier version of this article, YAM identified Ryan Hoyt as an architect. He is a house designer.