By Athena McKenzie  |  Photos by Jeffrey Bosdet/YAM magazine
Within moments of viewing her future home in Oak Bay, Tara Hurst imagined hosting holiday get-togethers in the space.
"One of the first things I thought was, 'This is the perfect Christmas house,'" she says. "The dining room was so grand."
The designer and her husband, Michael Zary, had been house shopping for over a year. Coming from a loft in an older character-filled building in Chinatown, they were very specific about what they wanted, which was an Arts and Crafts-style home they could renovate themselves.
---
Arts and Crafts homes embrace simplicity and handcrafted artistry, countering the previous excesses of Victorian architecture and the machine-driven Industrial Age. The movement inspired the Craftsman and bungalow houses popular in Victoria in the early 1900s.
"When you're looking at 100-year-old houses, you find all kinds of crazy things," Hurst says, laughing.
Once they had found their ideal house in Oak Bay, there was much work to be done. The first planned project was the lone bathroom, which they completely renovated to be true to the 1914 house's original era.
Hurst accidentally started another huge endeavour at the same time, when she started stripping wallpaper in the living room.
"There were so many layers, the walls started to crumble off, so we ended up taking all the plaster and lathe down," she says.
New walls and built-ins were added, and the existing cabinetry in the dining room, with its gorgeous leaded glass doors, was given a fresh coat of paint. The stucco was also stripped away and the box beams in the ceiling painted.
The original floors, with all their history and texture, have been untouched.
"Aesthetically, I've always been drawn to telling a story. For me, with a house like this, you feel like you're in a story," Hurst says. "While I appreciate modernism in design and in my work, there's something comforting and romantic about living in a home that has that feeling. When you honour the house and the history of the house, you find you can strike a balance between new and old. It can be a beautiful balance."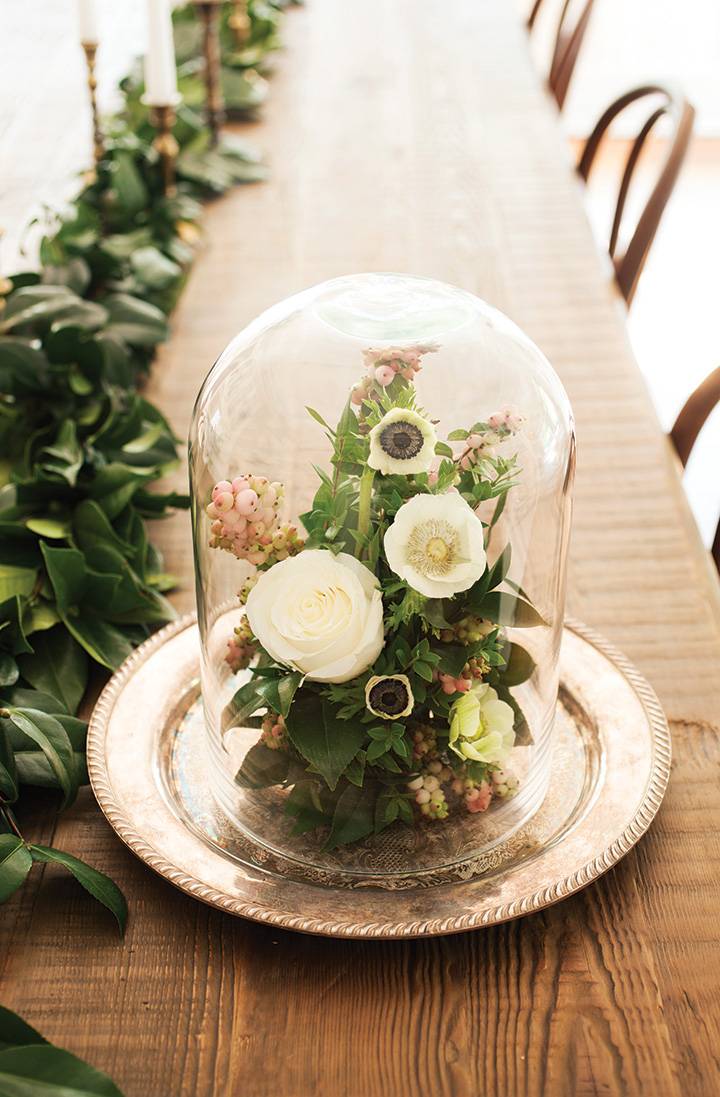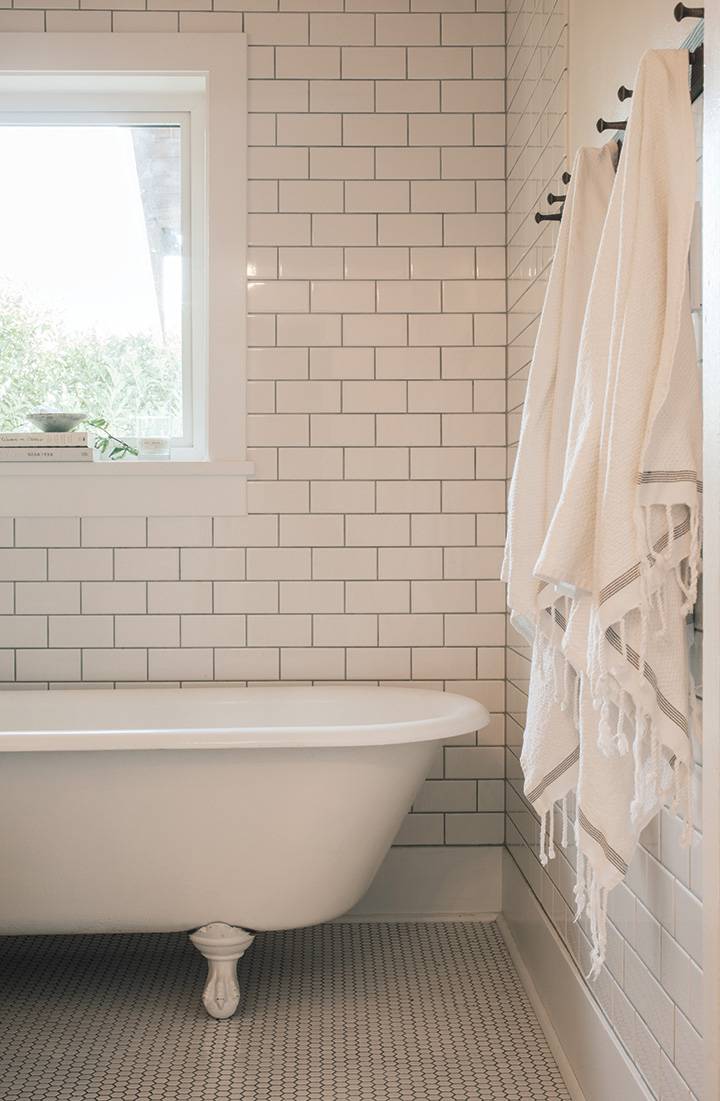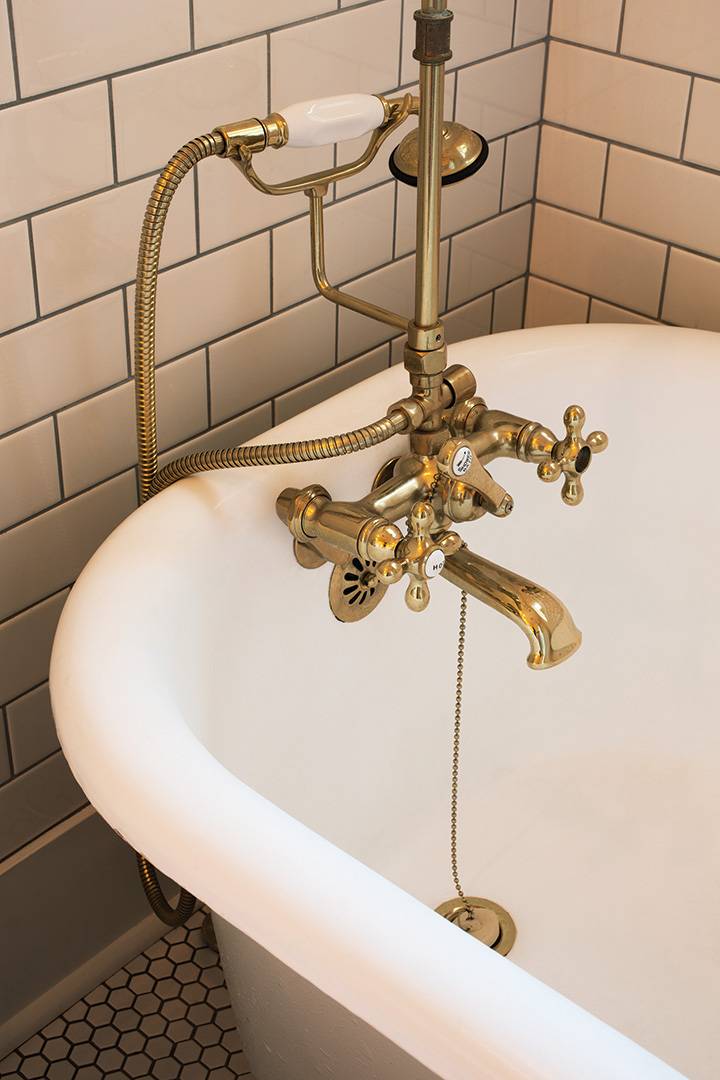 ---
RESOURCE LIST
Florals: Clare Day Flowers & Tara Hurst
Bathroom renovation: Jesse Minielly of JTA Construction Ltd.
Bedroom cupboard doors and library built-ins: Woodshop 506
Light fixtures and switches: Schoolhouse Electric & Supply Co.