How one family updated their 1911 heritage home to make room for three lively young boys — while keeping its grownup charms
By Danielle Pope | Photos by Dasha Armstrong
When Erin and Trevor* moved back to Victoria in 2009, the couple knew exactly which house they wanted to move into. It was a 1911 character home in Oak Bay, and it was the first home they circled in a real estate book they were flipping through. In fact, it was the only home.
"We both had this moment where we said, 'Oh my gosh, it's that one.' But the price was so crazy — and it was the only one we wanted to see," says Erin, who is originally from
New York.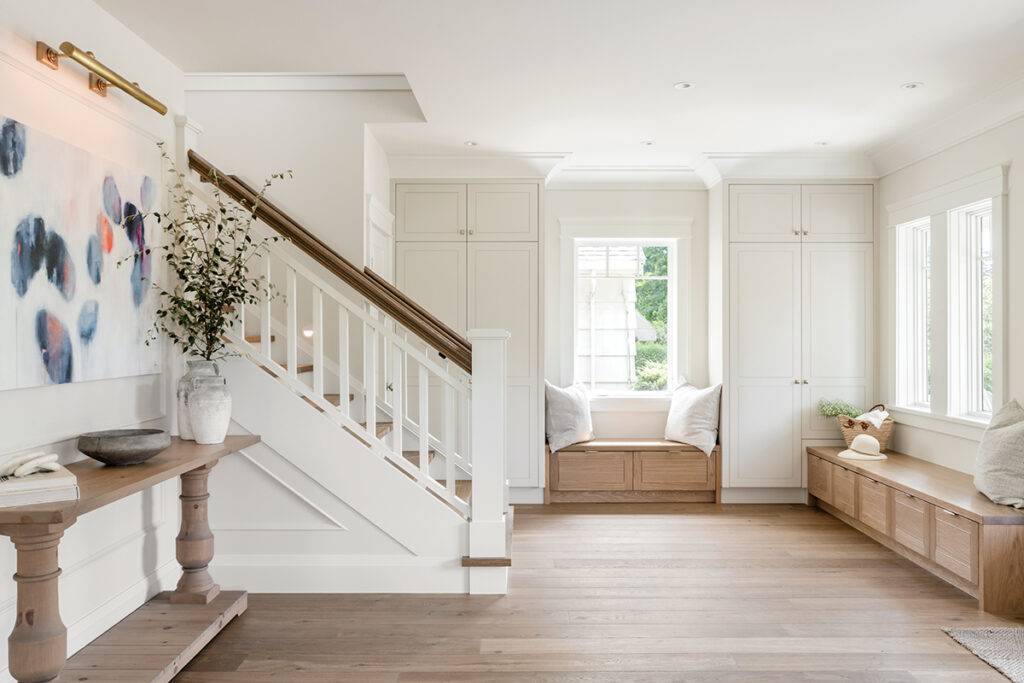 ---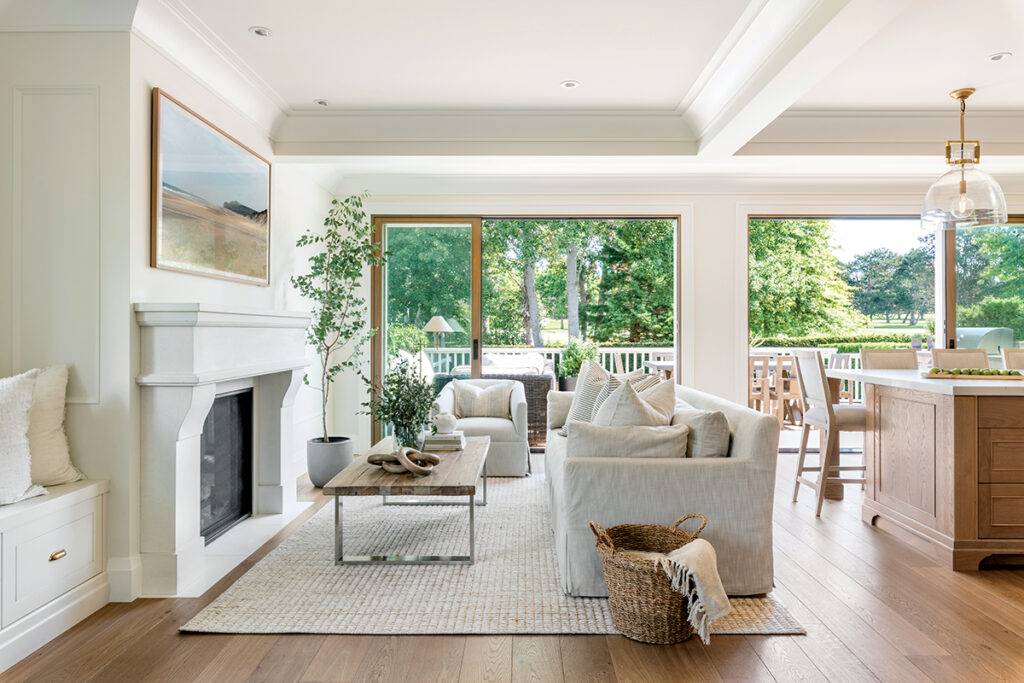 ---
The couple only had themselves to think about at the time, and they loved the style of the house. It was in their choice neighbourhood, it would keep them close to Trevor's family in the region and, as one of the street's original builds, it was filled with stories. Not long after their initial tour, they were calling the home their own. The pair had dreams of bringing kids into their family, however, and wondered how their visions would fit into a space with limited bedrooms, a "deathtrap" staircase and outdated storage.
Still, life moved forward. By 2020, the family had grown to five — with a rambunctious set of boys, then ages eight, five and one-and-a-half. With the youngest quickly growing into his own space, change was indisputably on the horizon.
"We had been talking for a couple of years about leaving, or maybe knocking the house down and starting over, but we really couldn't bring ourselves to do either," says Erin. "There were many issues with building new in our neighbourhood and we wanted to keep the character of our home. But we needed it to be conducive to a family of five."
*The homeowners requested that their last name not be used.
Redefining Possibility
With few options, and a market that yielded no homes as appealing as their own, Erin and Trevor sought the advice of Jenny Martin Design to discover if a reno could bring the 2,300-square-foot home up to modern standards. The answer was yes. The house would have to be stripped down to the studs, but transformation was possible.
"At this point, the place just looked like a kids' play zone. I remember closing the door on this home as we knew it," says Erin. "We turned around for one last goodbye, and we looked at the high stick marks in the wall and said, 'Yes, it's time!' "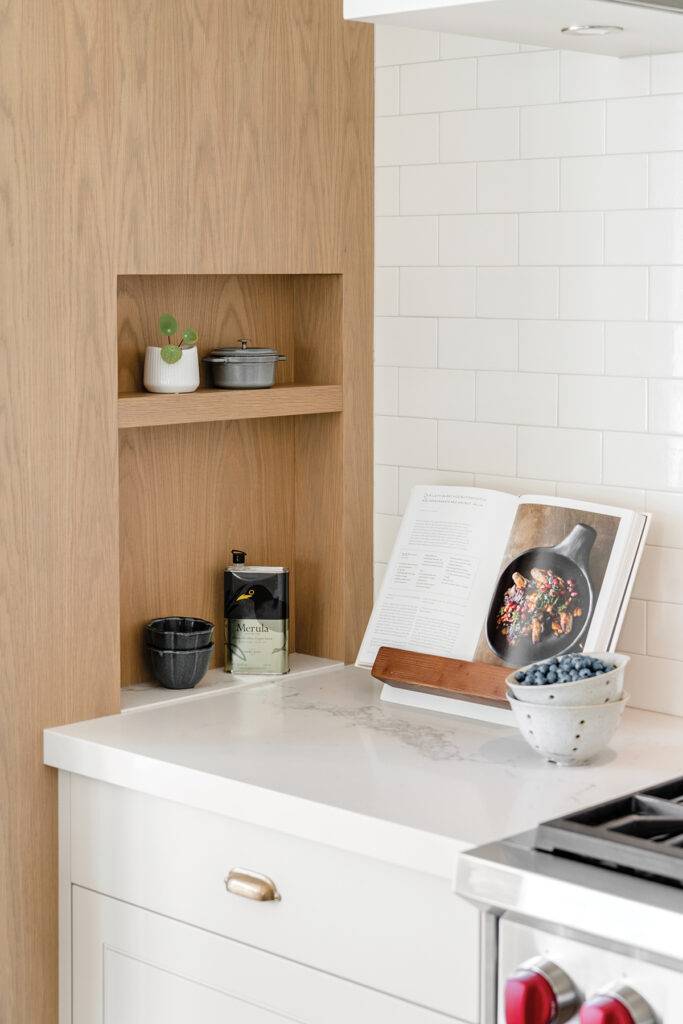 ---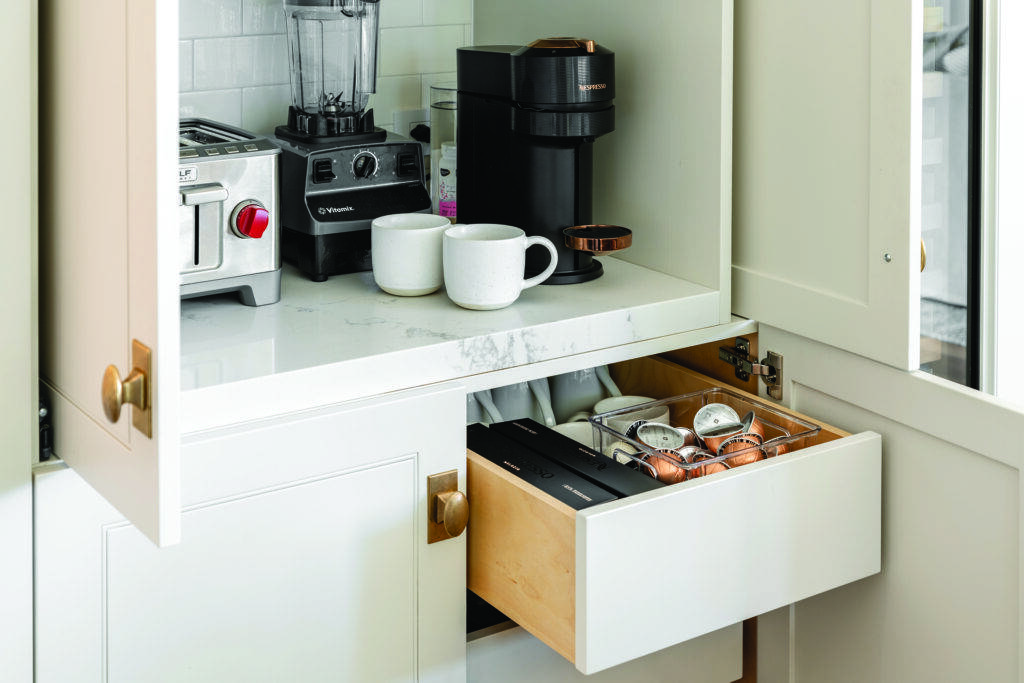 ---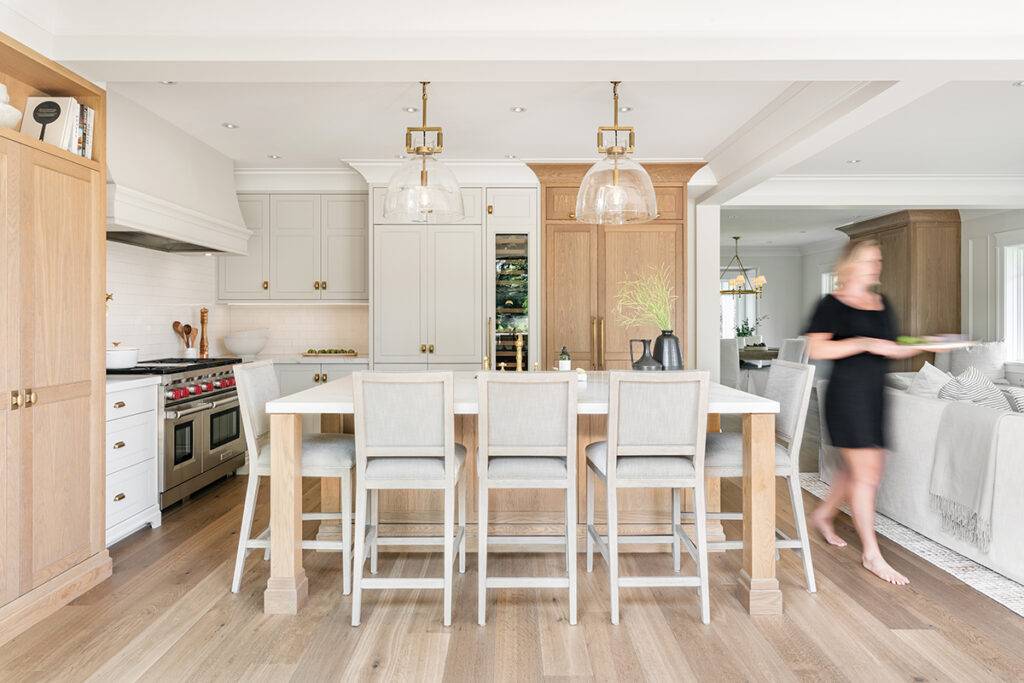 ---
Jenny Martin, principal of Jenny Martin Design, says the biggest theme for the reno was to create a made-to-live-in space. They wanted it brighter and airier, with a dedicated area for the boys to play in and an "escape" for Erin to retreat from the chaos.
"The functionality of this home clearly wasn't working," says Martin. "As soon as everyone was home, book bags and sports equipment were dropped in the dining room off the door. There was no natural place for anything. You want to walk in and feel the beauty of a home, and you do that by creating a ton of storage to keep clutter
at bay."
There was plenty of opportunity — if they went up. The plan was to raise the house to turn the dark, turn-of-the-century laundry-room basement into a functional kids' level with additional bedrooms and a play zone. The former dining room on the main level would become a foyer, and a new staircase would elevate the landing area. The kitchen would be expanded with a small rectangular addition, and the upper level would transform into a primary bedroom space with ensuite.
"The house, prior, had a very active-boys feel. One of the biggest things the family wanted was a soft, coastal palette that was quiet and restrained — very Belgian countryside," says Martin. "They also wanted a kitchen where five people could gather around an island and eat and visit, because that's what was happening. They just needed the space to do it."
While the house could only be lifted a few feet, space was also won by exposing beams on the ceiling of the upper floor, creating an optical feeling of height. Tony Aindow, owner/director of Goodison Construction, worked on the reno and had support from structural moving firm Nickel Bros for the lift. The team faced a few serious challenges, including encountering bedrock that could have required blasting, but was fortunately overcome by manual removal of the boulders.
"The build was created using yesteryear building codes, as you'd expect, but there's also all this beautiful old-growth Douglas fir," says Aindow.
"It was nice to be able to keep as much as we could while transforming the inside to modern building codes, with thicker insulation and double-glazed windows. It's quite the thing to keep something old and make it work for today."
Eyes to the Future
Today, the boys are ages 11, eight and five, and even Martin marvels that the home looks as good as the day the project was completed. It's a mark of a space that's working as functionally as was intended.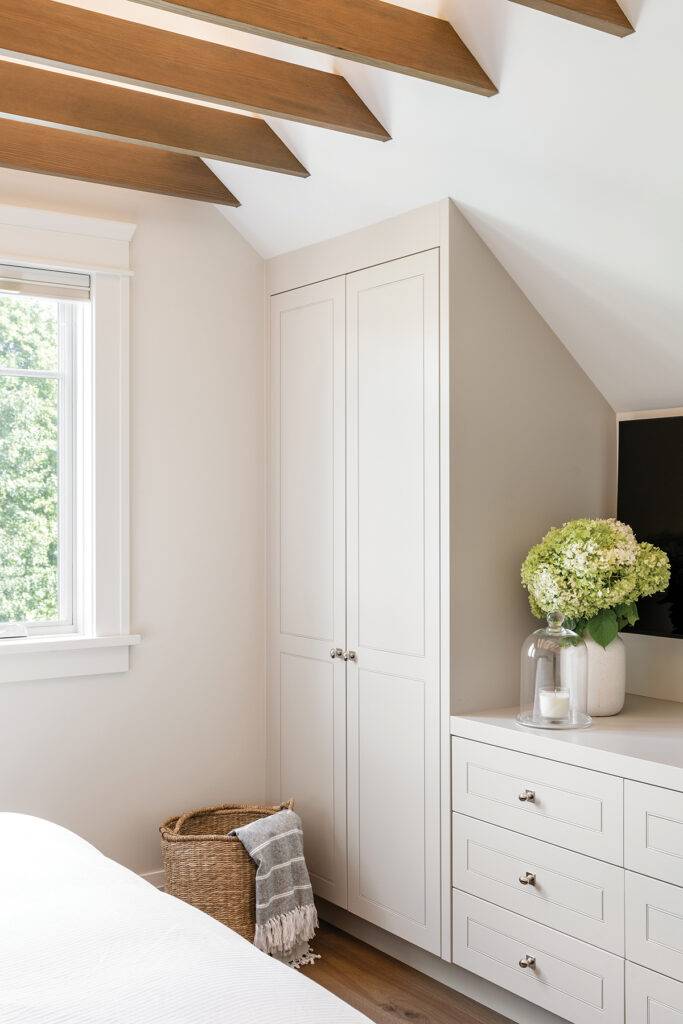 ---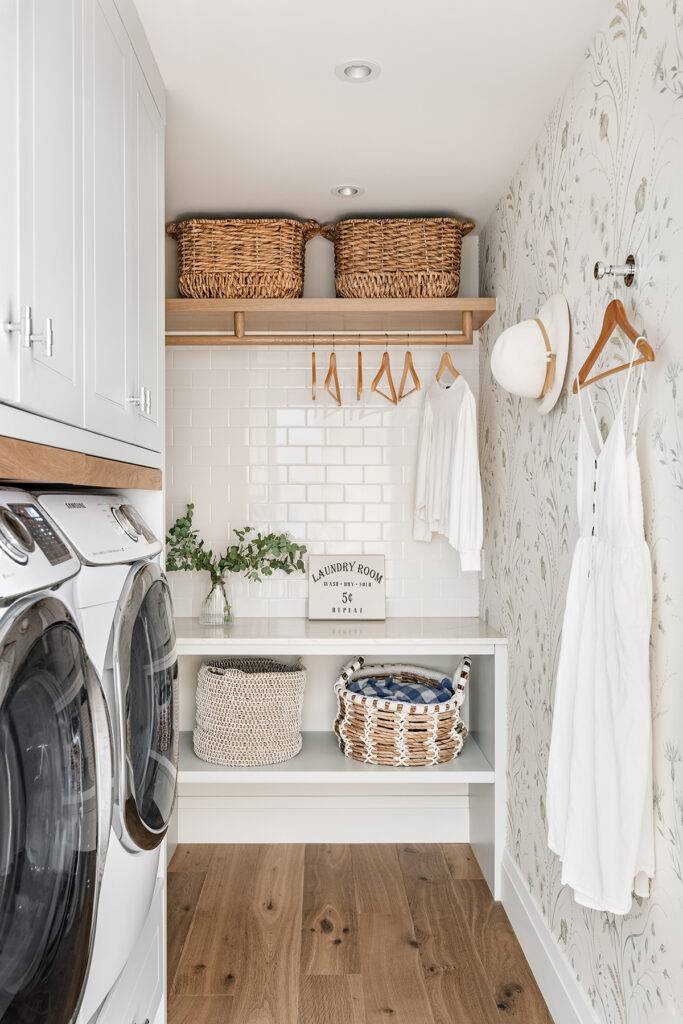 ---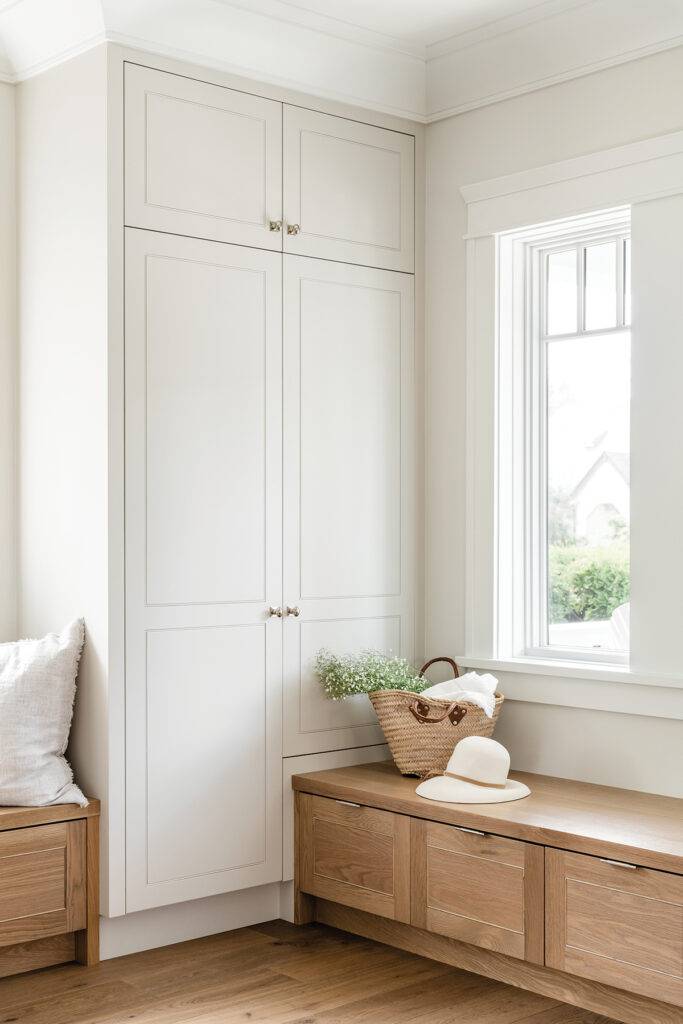 ---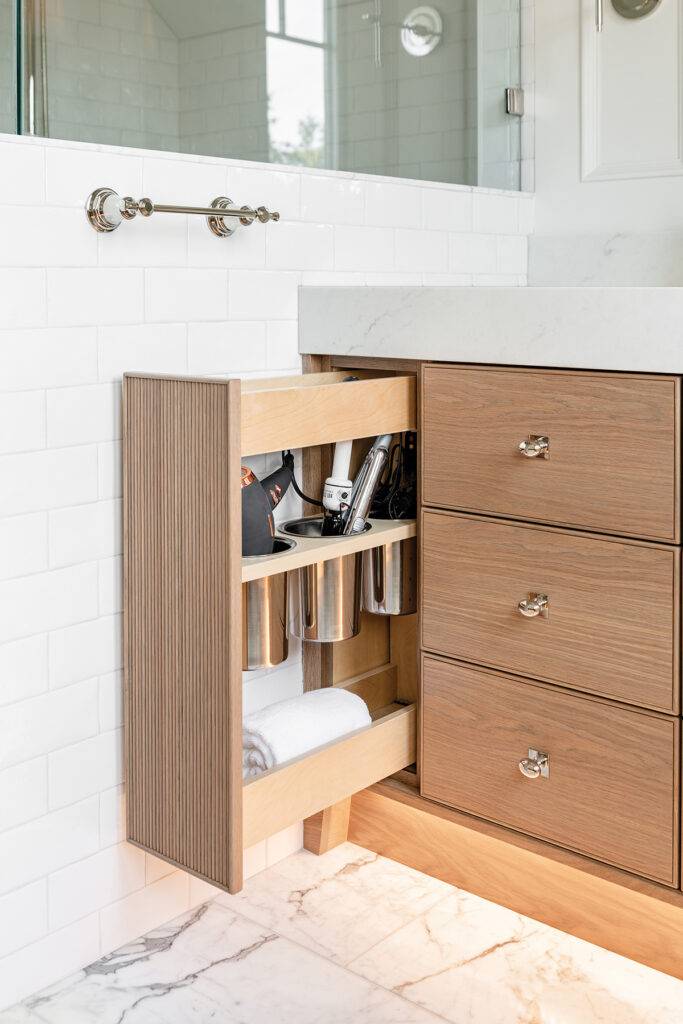 ---
"When you're standing in a kitchen with old fir flooring and cabinets that someone else has installed, sometimes you have to ask, 'Where do we go from here?' " she says. "Often, it just takes someone revisioning it to find a way forward."
For Erin, the transformation was remarkable. Life's easier now, she says. The kids have independence, and shoes are put away when people arrive home. It's those little things that make a difference.
"I didn't want to be cleaning all the time, so we went for cabinets that wouldn't collect dust, counters that could easily be wiped clean, and floors that wouldn't show much wear," Erin says. "We wanted a home that would be open for everyone and, today, I can honestly say there's nothing I would change."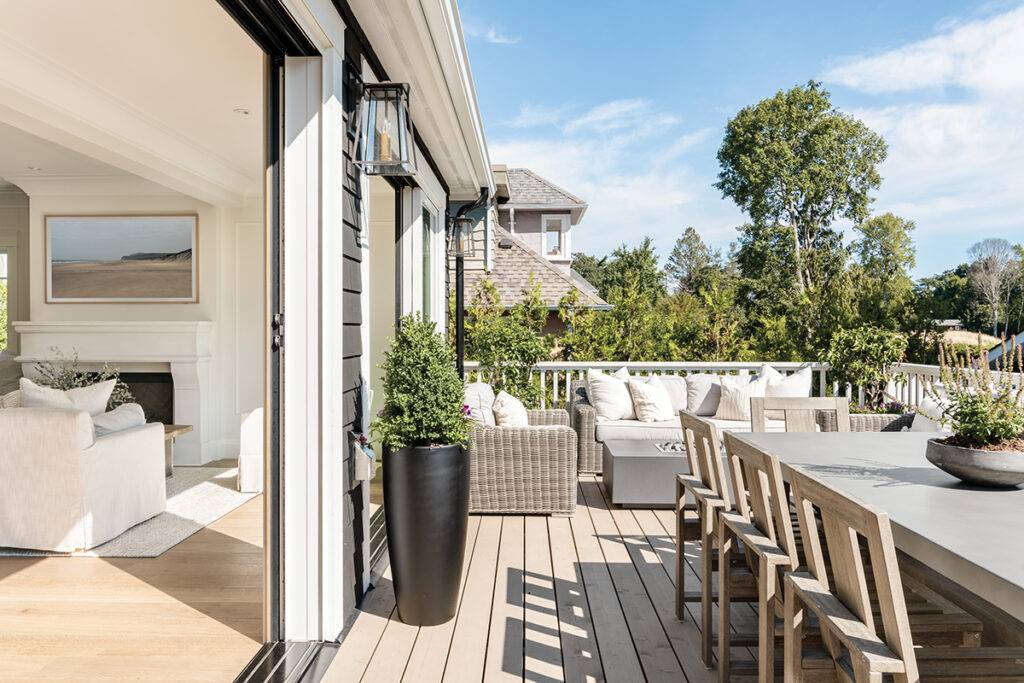 Resources
Designer: Jenny Martin Design
Builders: Tony Aindow, Goodison Construction
House lift: Nickel Bros
Excavators: Chad Hogan, Whole Excavation Services
Engineering: Scott Engineering, Ryzuk Geotechnical
Framer (interior): Goodison Construction
Plumbing and mechanical: Lance Priestly, Magnum Plumbing and Heating, JB Sheet Metal
Electrician: Bert Moore, Victoria Lightworks Electrical Services
Light fixtures: Pine Lighting Victoria
Doors and hardware: Home Lumber & Building Supplies
Windows: Marvin Windows & Doors
Sliding doors: Pella Windows & Doors of Victoria
Tile: Stefanie Watchman, Island Floor Centre (supply), Kyle's Tiles (install)
Countertops: Stone Age Marble & Granite
Flooring: Stefanie Watchman, Island Floor Centre(supply), Nick Kay, Cherry Point Hardwood Floors (install)
Landscape design: Rob Spytz