By Kerry Slavens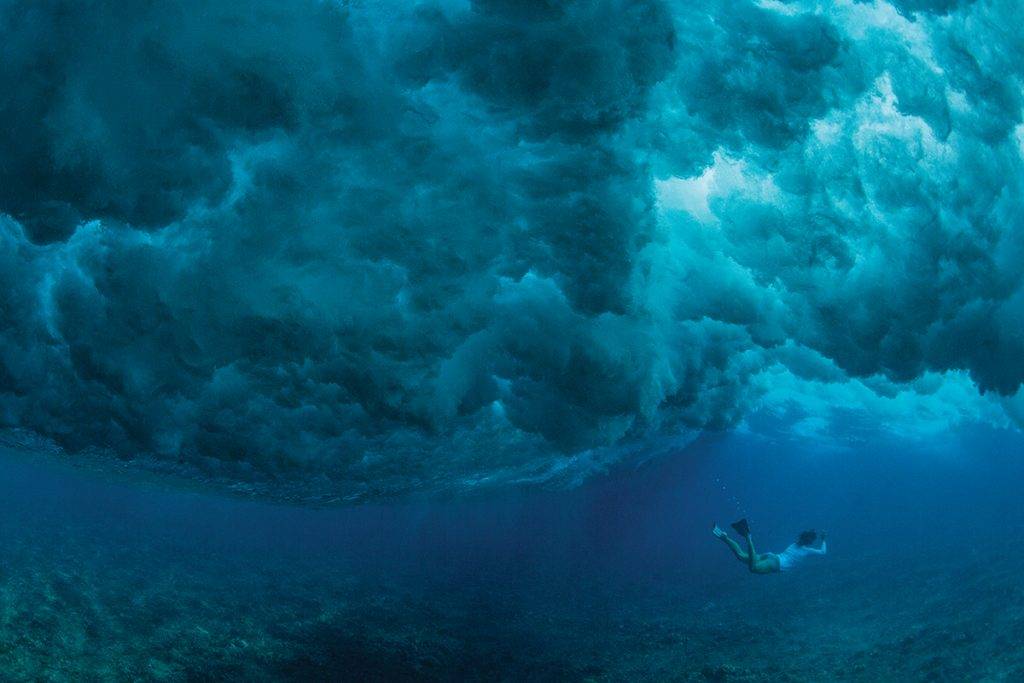 One morning last summer in a small Kootenay town, I stepped into the A&W, bypassed the ordering counter and walked directly over to a long table of seven men huddled over coffees, most of them wearing jeans and ball caps. The one in the camouflage jacket was my biological father, whom I'd never met.
He had no idea his morning coffee was about to go from routine to holy-shit, but after decades of waiting for him to contact me, I'd realized he would never do so willingly. As a child, I used to dream about a dashing father who would rescue me, but he never came. As a teenager, I began to ask, Was I not lovable enough? Was there something shameful about me?
By then I had moved away from that small town and I didn't think about him much. I counted myself lucky to have a mom who loved me, who was brave to take on the role of a sole parent in the 1960s, when there was enormous stigma around being a single mom.
The identity of my biological father was never any secret. Many people knew, and some of my family even knew him. His sister's illustrations hung on my cousin's wall. One of my family members worked with him. Perhaps he'd even spotted me from a distance, playing in the park. I even thought he might contact me after my mother's death, just to say Hey, sorry about your mom.
He didn't.
So by the time I walked up to that table in the A&W, I had no expectation things would go well, but I wanted my moment of truth. Fear was not going to stop me.
You will learn how that encounter played out, but first I want to say that confronting my biological father ended up being one of the most powerful things I've ever done. That moment of truth freed me from the fear of his rejection — and showed me that I am more courageous than I ever dreamed.
Face Forward
Many people have since asked how I got past my fear. Truth is, as a writer, I've always been fascinated by those pivotal points in people's stories where they face moments of truth and dig deep to overcome some obstacle. But I didn't really nail the 'how and the why' of what I did until I interviewed Kristen Ulmer, former big-mountain extreme skier and author of The Art of Fear: Why Conquering Fear Won't Work and What to Do Instead.
"There comes a time," Ulmer told me, "when the fear of remaining the same becomes greater than the fear of changing."
You'd think Ulmer, who spent 12 years as the world's most famous extreme female athlete, notorious for "enormous cliff jumps and you-fall-you-die descents," would say the secret to getting past fear is to ignore or fight it as she did throughout her career. As she once said, "I was entirely motivated by fear. I had no clue that I was motivated by fear of not being special, fear of not being loved, so you jump off a cliff and you feel pretty special …"
But by 2003 she was burned out and suffering from post-traumatic stress disorder (PTSD). Then, as she began studying with a Zen master, she began to understand how physically and mentally damaging her approach to fear had been. Working with clients on everything from peak performance to flow, brought her deeper to the realization that everything from PTSD and anxiety to depression and procrastination could be quickly and permanently resolved once she helped her clients address their fear.
"I realized all of our efforts to overcome and face fear are actually causing the rampant anxiety crisis that we face in the world. The treatment for anxiety disorders is actually the cause."
Her answer? Stop resisting or ignoring fear. Instead, recognize it, embrace it and develop a deeper understanding of it.
The Authentic Life
There are as many ways to resist fear as there are people in the world, says Ulmer. For some, it's not about fear of skiing off cliffs, it's about fear of revealing who we really are.
"There's fear of what if people find out about it and then there's fear of what if people never find out about it so I don't get to live an authentic life," she says. "So by letting go of one fear, a new fear replaces the old fear and compels you to different action."
Kyle Madison* has spent most of his life fearing what people would think if they knew about the deep depression that had dogged him through two failed marriages and a live-in relationship, and during his successful years as an entrepreneur. At times, it's driven him to think of suicide.
"I felt shame, like What's wrong with me?" he tells me. "I wondered, Why can't I fix this? What if my clients knew? Would they think I'm not capable enough or stable enough?"
He's not sure he totally understands the roots of his depression yet, but he thinks it may have something to do with having the ground pulled out from under him a few times as a child and teen. The first time was at age 11 when his mother and father suddenly uprooted the family from their longtime home in Winnipeg to move to Calgary. Not long after, Kyle's father left and his parents divorced. In his teens, his mom married, and just as they settled into a new home, Kyle's stepfather got a job in Lethbridge. They moved again. By then he was a pretty angry kid. In grade 10, he was packed up and sent to Vancouver to live with his father.
He celebrated high-school graduation with a road trip to L.A. His future was ahead of him — and it looked bright. But the bottom fell out when he returned home early to find his father with a man. Feeling confused and betrayed, he moved out.
"Things began to add up, and it was like this big secret had been kept from me all these years. Was that why there was a sudden move to Calgary? Was that why my parents divorced? Had my mom known? I felt like everything had been a lie."
He doesn't blame his father for the depression, or condemn his father's sexuality, but he does wonder how he was affected by the secret and the shock of discovering his father was not the person he assumed him to be.
In adulthood, Kyle too began living a double life, but his secret was the depression and shame hidden behind a facade of workaholism and success. "I reasoned the more perfect I appeared to the outside world," he says, "no one would be able to see who I really was on the inside."
He thought he'd hid his secret well, but when Kyle's mother, suffering from Alzheimer's, was on her deathbed, she surprised him with a stunning moment of clarity. "She said, 'Stop working so hard!' It was like she knew what I was doing and why."
Her death moved Kyle to his own moment of truth. "I was afraid of letting people know who I really was, but I was tired of it. Let's face it, it hadn't worked that well through any of my relationships."
In a moment of serendipity, he connected with someone on LinkedIn who was very open about her life and encouraged him to consider opening up more about his experience.
"I'm not ready to be fully out there with it yet," he admits, "but I am floating a few trial balloons, like doing this interview, and I'm in a new relationship. I want it to work and I want her to know who I am."
"Fear can be our greatest advisor," says Ulmer. "It's like tapping into your decision-making and your intuition. You might say, OK, I'm afraid of people finding out about this, but I'm more afraid of people not finding out and not … getting to really be who I really am and embracing my life. If you tap into your fear, I think it's the most important personal work you can ever do to just be honest with yourself."
"The Real Me"
Anika Ursuliak knows what it's like to keep part of herself hidden. In 1989, she was 11 years old and at a school track meet when the pain in her knee, which she'd had for months, suddenly intensified. An X-ray revealed a large growth behind her knee. Diagnosis: osteosarcoma. Bone cancer. The same cancer Terry Fox had been diagnosed with. Treatment meant chemotherapy and a specialized operation called rotationplasty, which involved amputating part of her leg and using part of her foot to create a new knee. Eventually, she was fitted with a prosthetic leg and learned to walk again.
"I adjusted well — I was just a kid continuing to do my thing," she says, "but as I got older, I became aware of the fear of being different. There was so much shame around my body and the loss of my leg. I started thinking of being in a relationship and fear of rejection and being unattractive. I was afraid to use the amputee label."
But beneath the fear was determination. In 2007, Anika made a 750-kilometre trek along Spain's Camino de Santiago trail, used by pilgrims and truth-seekers for centuries. Then, in 2012, she finished her bachelor of social work degree, which helped her develop a deeper understanding about living with a disability in an "able-bodied world." A powerful transformation had began.
Her moment of truth came after moving from Edmonton to Victoria in 2013. While planning an outing with friends one summer evening, she found herself thinking about wearing a dress, an idea that would have once been unthinkable.
"I guess I just got to the point where I said F-ck it, I've got nothing to hide," she says. "I'm going out with my friends dancing and a dress will be so much cooler and easier.'" As she went out the door that night, she remembers thinking, OK, I don't have to do this — I can turn back.
"But I kept going," she says. "What happened was that people didn't seem to care — they just went about what they were doing, and I went about what I was doing. Pretty soon I didn't think about it."
Today, Anika has a new prosthetic leg and it's a beautiful pink. "I have nothing to hide," she says.
Time to Change
Karen Luniw also understands how fear can hold us back — and propel us forward.
"I think that with making changes to our lives, we kind of wait until we just can't stand it anymore or we find some line and we just jump," says the owner of The No Limits Businesswoman, an online coaching business dedicated to helping high-achieving women bust through their limits.
She did just that when she walked away from a marriage
to her high-school sweetheart. "I wasn't able to be myself and speak my truth," she says. "I was feeling squashed and limited and I couldn't stay.
Another big moment of truth came years later when Karen was working as an employment counsellor. "I really did love my job," she recalls, "but I'd been thinking about starting my own business. Then, when the agency
I worked for got this five-year contract, I thought, Oh my god, if I stay here for five more years I'm going to be 50!"
"There were lots of fears to face," she adds, "like Will anybody want to work with me? Who am I to start this business and think I can help other people attract what they want to their lives? Then there was fear of not paying the mortgage. One day I was talking to my husband Geoff and he said, 'If you don't leave your job, I'll leave mine. Then you'll have to stay in your job forever!'"
She took some vacation time to work on her business. By the time she was scheduled to return to work at summer's end, her business still wasn't making money, but Karen was ready for a change.
"The feeling inside me was relief," she says. But she hadn't really dealt with her fear about the huge life change.
"In the days before leaving my job, I was getting ready one morning for a chamber of commerce meeting and we had to call the ambulance — I thought I was having a heart attack!"
Fortunately, her heart was fine. As it turned out, fear had manifested into a panic attack.
Twelve years on, Karen owns a global online coaching business and is a leading podcaster and author who recently launched a mastermind course to help people deal with limiting beliefs.
Her advice? "Understand fear for what it is. Unless there's a train or a bus barreling down at you, it's probably just fear of changing the status quo."
Life Beyond Fear
The part of our brain responsible for the fear response, that warns us of danger, is called the amygdala, or what Ulmer calls "the Lizard Brain." The problem with the Lizard Brain "is that it doesn't distinguish between major threats and minor inconveniences," Ulmer says. "It sees imminent life-ending danger everywhere …"
And sometimes the Lizard Brain is right.
In 1994, Shirley Lang was on top of the world, engaged to a man she adored and enjoying huge success as owner of Brooke International Studios, a collective of image-consulting artists in Toronto in the same building as MuchMusic. Her clients ranged from models to world-class musicians like Annie Lennox. Her talent and drive had taken her far from where she'd grown up in a Cree/Metis family on a farm in Alberta, from which she escaped at age 14 from her abusive mother.
One year after her engagement, on her wedding night, her life changed forever. The violence that emerged from her new husband that night left her breathless, badly injured and frightened for herself and her young daughter. Over the next two-and-a-half months, the violence intensified.
"I'd always considered myself a smart, intuitive person," Shirley reflects. "Why didn't I see this coming? He had seemed so perfect, so charming. But looking back, I remembered my daughter had said, 'Mom, that man's going to hurt you.'
"My fear was devastating when I considered leaving the relationship: the fear of being alone, the fear of losing everything I had worked 20 long, hard years for, the fear of starting over from scratch," she says. "However, the fear of staying in that relationship was petrifying. The fear of what could happen to my daughter, to me, or what I might end up doing to survive, the fear of what deep within my being I knew would happen."
Her moment of truth came when she decided to flee Toronto with her then-four-year-old daughter, leaving everything behind, including the business she'd built from scratch. Because her husband had taken almost everything, the only money she had was an Esso credit card she used to buy gas to get across the country, all the way to Vancouver.
There, she began the long journey to rebuild life for her and her daughter. In what now seemed like a serendipitous moment, because she "had no clue" about the justice system, she was hired as a bail and probation supervisor at the Native Courtworker and Counselling Association of BC and that led to a long career in the justice system.
Then one day, while meditating outdoors, she looked up at the sky and asked, "OK, universe, what do you want me to do? And what came to me was that I'm supposed to be grounded and connected — to be authentic and real. I knew I had to continue growing."
She sought counselling, which led to a great deal of introspection about the abuse in both her marriage and in her family.
Almost three years later, she moved to Victoria and found the courage to launch a business again. Today, she's an award-winning executive chef and owner of the Kitchens of Distinction Culinary Arts and Spirit Culinary Excursions. She's engaged to be married to a man she loves and trusts.
"I still have moments of grief — and it really is grief," she says. "And it's fear: you think, When is the other shoe going to drop? I want people to know it's terrible what I went through, but I am a better human being and a stronger woman. I knew I had to escape and create a new healthy life for my daughter and I. It was extremely difficult and lonely. But it was the best decision in every way. I'm happier than I've ever been."
A Greater Purpose
Conservationist and contributing National Geographic photographer Cristina Mittermeier understands fear better than most — and how to embrace her fear in service to a bigger purpose. Cristina has come face to face with grizzlies and swum with sharks and crocodiles. One of her most frightening moments took place while she was diving in the dangerous waters of the Norwegian Fjords in the dead of winter.
"I felt the water displace," she says, "which I knew meant the humpbacks were coming. People assume I'm afraid of animals I'm in the water with, but the only reason I'm afraid is they're bigger … spending time in the water with a big animal like a humpback, with those big flippers, scares me because even the involuntary tap of a flipper would break you in two."
But her fear of the wild is small, she says, compared to her fear of what is happening to the planet and her desire to "give nature a voice."
It's why she co-founded Vancouver-Island-based SeaLegacy, a non-profit collective of the experienced and renowned photographers, filmmakers and storytellers working on behalf of the oceans.
"Just recently I was back [in the fjords] and I felt scared to get into the water because there were just too many humpbacks, but I thought, OK, if that's the risk I need to take in order to do this work to make sure this place becomes a sanctuary for whales instead of another oil drilling location, that's a risk I'm willing to take.
"I try to be calculated — I'm not a thrill seeker," she says. "It's just that I would hate myself if I allowed all my fear to stop me from doing this bigger thing for the planet."
For people like Cristina, fear is also a compass.
"When you're part of the nature photography community, it feels sometimes like we're just following one another to the best locations to shoot wildlife, so if you really want to capture moments and infuse your imagery with emotion, sometimes you have to put yourself in situations that aren't comfortable. I know that when I'm feeling that discomfort or fear, I'm probably in a place that very few people have been … My partner [Paul Nicklen, also a National Geographic photographer], taught me fear management. He said, 'You know you are in the right place when you're a little scared.'"
Swim with the Sharks
I didn't face sharks or whales the day I finally met biological father, but my fear was intense as I stood in that coffee shop surrounded by men. My heart beat so loudly that my eardrums felt like war drums. I knew I was in exactly the right place.
As soon as I told him my name, I could see from the way he squirmed in his chair that he knew who I was, yet he didn't stand to greet me. He could barely even look at me. Then, as the fight-or-flight response fully hit me, adrenaline flooded me with a feeling of clarity and invincibility. It was as if my fear left me and entered into him.
— Do you know who I am? I asked.
— No, can't say as I do.
—You don't recall a daughter called Kerry?
—No, I might have lots of children out there. Besides, I already have four and I don't need any more.
He laughed and most of the other men laughed with him.
— So you don't remember my mother?
— Well, maybe I have a picture of her somewhere.
At that moment, in his denial of me and my mother, it was like all the fear of rejection I'd lived with for so many years left me. I felt fearless.
— I came here today to give you a chance to meet me and acknowledge me. This is your one chance. There will be no more.
Silence. And then I delivered my parting words.
—They always told me you weren't a nice man, and that I shouldn't bother meeting you. But they didn't tell me you were a coward — and that's exactly what you are.
As I turned to walk away, I knew my courage had come from the mother who had raised me, not from the man who had abandoned me.
Today, Kristen Ulmer's words ring true for me. "Your fear is here to help you," she says, "but if you don't deal with that fear and you turn away from it and ignore it or bury it, it will find a way to make itself felt in your life."
I could no longer turn away. The shame and fear of being rejected by my biological father had affected me throughout my life in many damaging ways. But that morning, when I met him for the first and last time in that coffee shop, I looked fear in the face and understood it for what it was — a release.
It was my moment of truth and I was free.
*Name changed to protect identity.
---
This article is from the March/April 2019 issue of YAM.