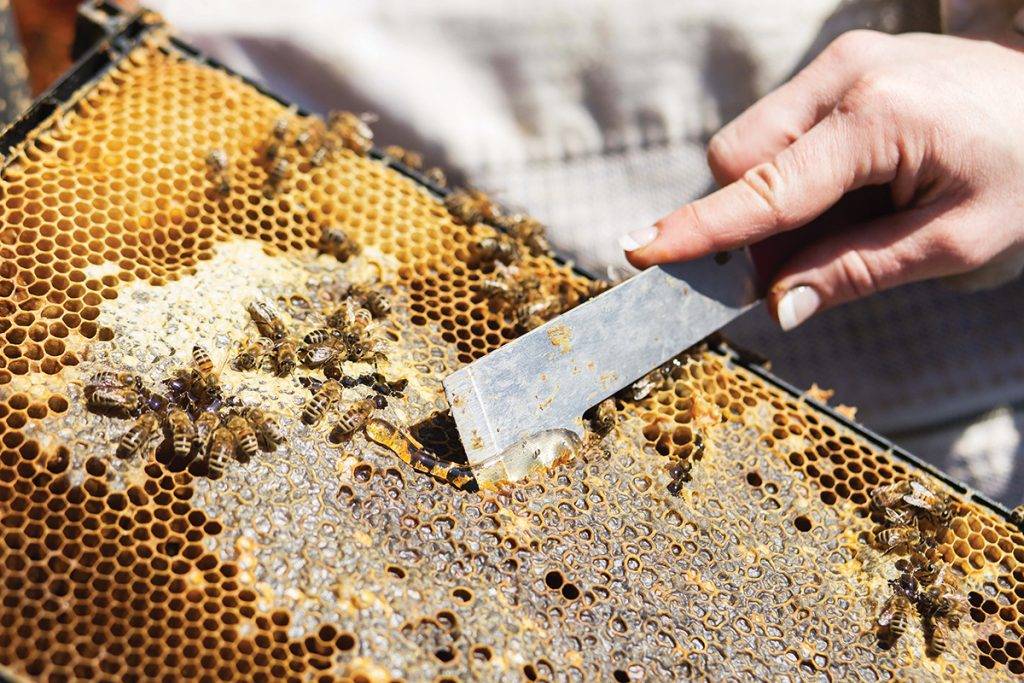 At Urban Bee Honey Farm on West Saanich Road, farmers Lindsay and Jason Dault produce "hyper-local" honey, collected from hives hosted in residential backyards and farmers' fields.
"We usually have 80 hives, spread throughout the peninsula through 11 different yards — the number of yards changes slightly from year to year depending on the honey pull we get each year," says Lindsay, a master beekeeper, a British Columbia Honey Producers' Association instructor, and an advisor to the Canadian Senate on honeybee health. "The taste of the honey from each yard is very different."
The Daults also keep things local by working with community artisans, who use their honeys and waxes to make a variety of products that they sell in their farm store.
"Mouth-watering honey butter bars, smoked honey almond cookies, beeswax wraps, candles and soaps," Lindsay says. "A lot of our artisans are beekeepers as well. We support local, and are so grateful that our community has supported local as well."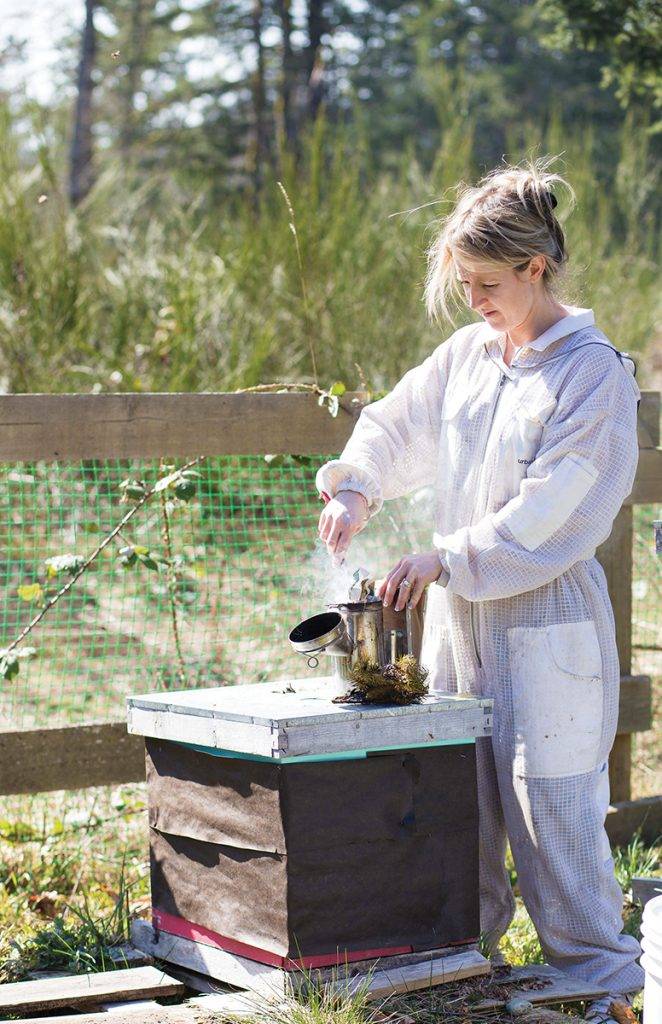 This summer, the farm will offer both free seminars in the garden, as well as paid tours where visitors can look into a beehive and discover the wonder of the honeybee.
Bee Healthy
Unity Jun is a "health elixir," crafted in downtown Victoria using raw Vancouver Island honey from Fredrich's Honey, single-origin teas and organic herbs and spices. Jun is a fermented beverage similar to kombucha, but its culture uses honey instead of sugar.
"Many people find jun less sharp than kombucha," says Unity Jun co-founder and main brewer Cierra Moonglow Dahlquist, noting that while kombucha has become widely popular, jun is still a new concept.
"The raw honey gives it a really great flavour."
Unity Jun uses a symbiotic colony of beneficial (probiotic) bacteria and yeasts that creates antioxidants, probiotics and B vitamins to aid digestion, immunity and overall well-being.
"The organic herbs we use are all of medicinal quality," Dahlquist says. "Each flavour of our jun has a different wellness intention."
Honey Skinned
Miiko Skin Co. uses honey as a key ingredient in their face wash because they think it's a multi-tasking wonder.
"Honey helps to prevent breakouts because it's anti-bacterial, anti-fungal and anti-viral, and it also helps to lock moisture into the skin," says founder Kimiko Foster.
Honey, she adds, is an effective skin care ingredient because it acts as a natural preservative.
"So there is no need to add in any toxic or synthetic preservatives
into our face wash."
---
This article is from the May/June 2019 issue of YAM.