You can't wear sweatpants forever. From relaxed chinos to classic sneakers, here's how menswear has changed for fall.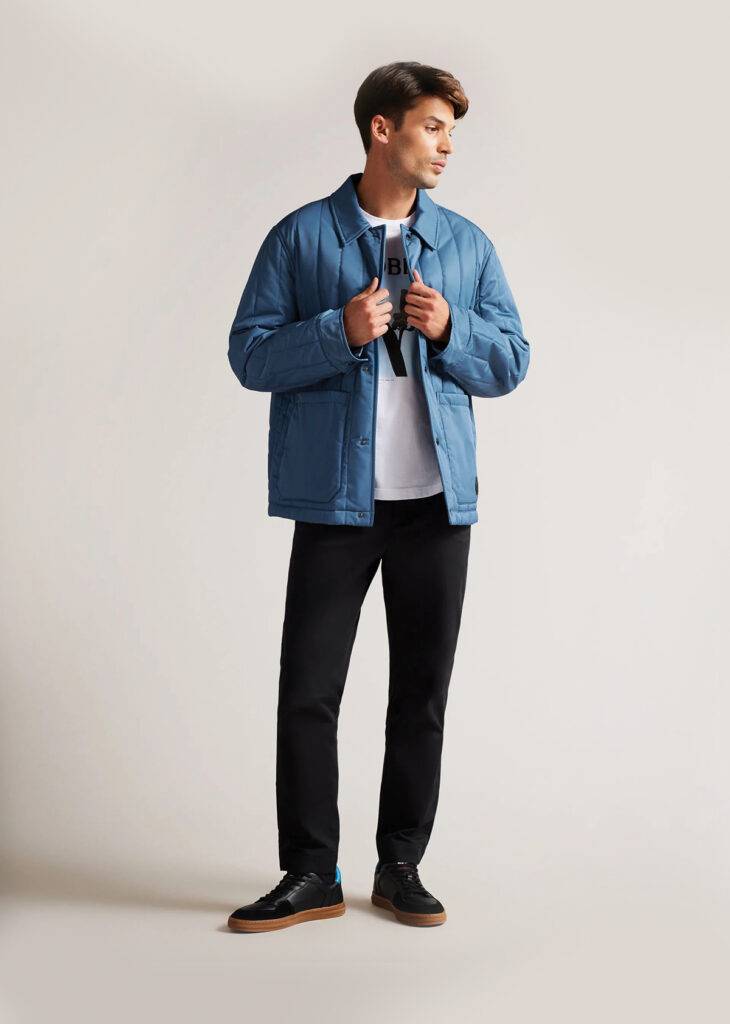 BY LIAM RAZZELL
According to the fashion runways, men this fall are going to be wearing purple leather and threadbare "grungecore," kicky dude skirts and floor-sweeping coats, sharply tailored suits and gigantic pleated pants.
But are they really? We checked in with some Victoria menswear experts to find out.
Mostly what they see is a return to basics, but in a looser, more voluminous way than in recent years. Think: pleated pants, double-breasted jackets and relaxed sweaters.
It's a change that is right on schedule, says Matt Jensen, co-owner of Still Life on Lower Johnson Street, which has sold streetwear and accessories by independent designers since 1984. Styles typically change every decade, and slimmer, form-fitting clothing has been in vogue for the past 15 years. It was time to loosen up.
"We want to point fingers at the pandemic, but … loose was coming whether we liked it or not," Jensen says. When he was in New York four years ago, "the ultra-fashionable were wearing loose, pleated, high-waisted pants — this is all stuff that's trickling in now."
During COVID, people definitely had an appetite for comfortable, non-restrictive clothing, ideal for Zoom meetings and Netflix binges, which may have played a role in its growing popularity. However, COVID should be considered an accelerant, not a catalyst, Jensen says. It sped up the loose clothing trend; it didn't create it.
During the pandemic, Still Life saw more demand for T-shirts, fleece, sweatshirts, lightweight jeans and jogging pants than they did pre-COVID. Now, though, they sell more button-up shirts and heavy denim. And while sales in fleece and T-shirts have remained high, sales in sweatpants have dipped.
"Things have kind of got back on track," Jensen says. "[COVID] was a pretty minor blip in the fashion world."
Over at Outlooks for Men, owner Dale Olsen says that some of his customers have told him they're happy to start dressing up again. "The pandemic had me worried that I'd spend the rest of my life trying to sell fancy sweatsuits," he says. "Most guys were happy to get back to pants and shirts."
Outlooks is now selling more suits than it did during the pandemic, a trend Olsen attributes to people attending more weddings. But it's selling fewer dress trousers, as stretch and alternative pants have risen in popularity over the last several years.
It's part of a gradual move toward casual dressing that began before COVID. "Casualness has been going on for a long time. I mean, look at my industry — really traditional menswear stores that refused to change are gone," Olsen says. For instance, he notes, many traditional shoemakers make sneakers now. "They realized, to keep their business growing, they couldn't just rely on good old sturdy dress shoes."
Like Olsen, David Bremner, the owner of D.G. Bremner, which has two locations in Victoria and one in Sidney, says his customers are dressing up again.
"Suit sales skyrocketed in the Victoria store as soon as we reopened from the COVID-19 shutdown," he says. "The demand was so high that we greatly expanded the suit selection in our Sidney store, which up until that point had concentrated more on sport coats than suits."
In addition to staple colours blue and black, Bremner expects to see heavy, cozy fabrics in warm colours like rust, burgundy and dark orange this fall. Overall, though, he says, "I expect we will see silhouettes very similar to what we have seen for the past few seasons."
On these pages you will find things men will actually be wearing this fall.
Stretch Blazers and Suits
Now that we're going to weddings, events and in-person meetings again, suits and blazers are back in style. But we're not giving up on comfort. Modern fabrics have stretch woven into them, making them mould to your body and move when you do. For fall, consider an autumnal hue like this brown suit in stretch wool from Pal Zileri's Vicenza collection, available at Outlooks for Men.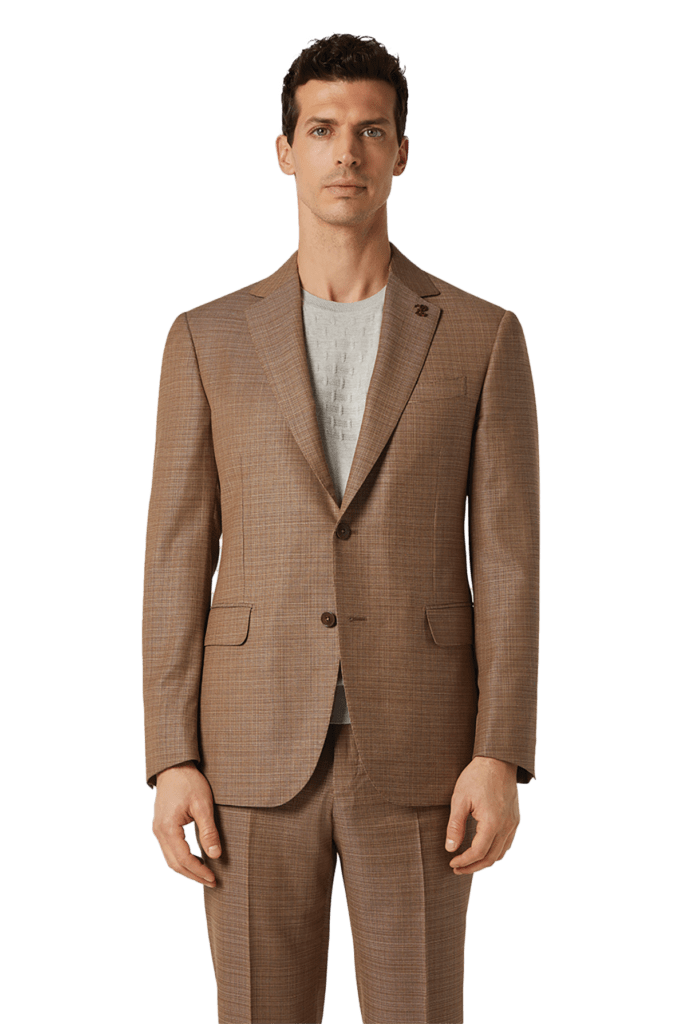 Relaxed Chinos
After more than a decade of skinny jeans and narrow, fitted trousers, the style pendulum has swung to the wider side. That's right: The pleated pant is back in style, along with a wider leg and generally more relaxed style.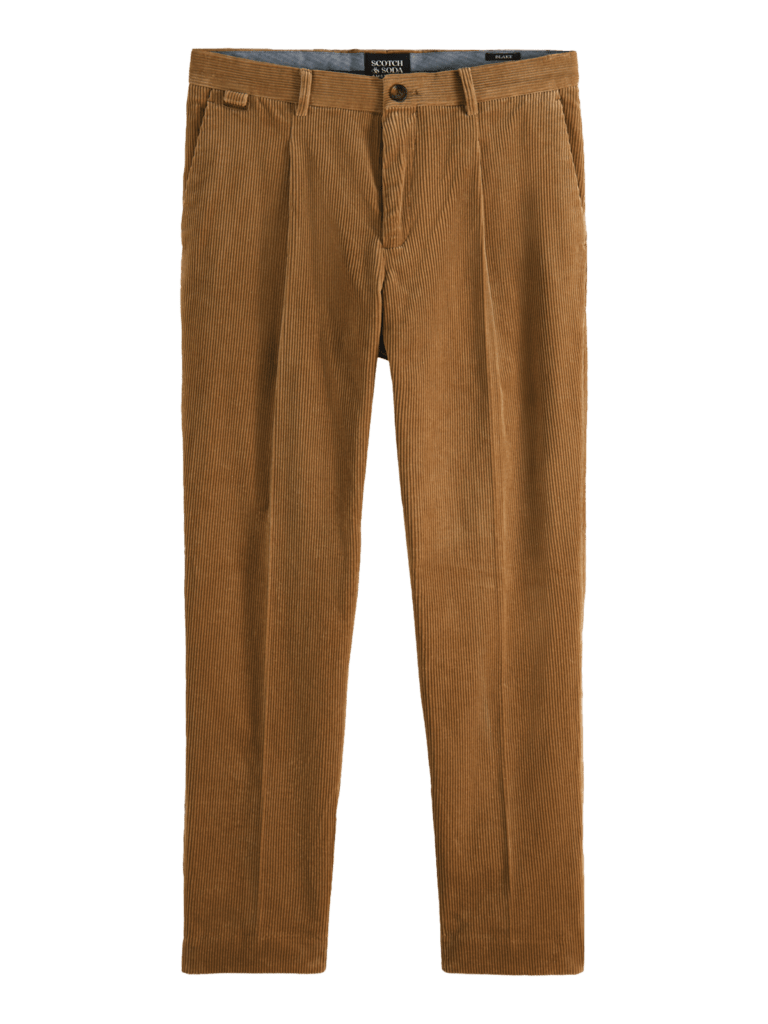 Scotch & Soda pleated Blake corduroy chino and Ralph Lauren relaxed, pleated Whitman chino.
Classic Plain Sneakers
The dress sneaker has become a stylish and comfortable footwear staple for the modern gent, but no need to go all blingy and designer-y. The coolest guys are stepping out in old-school white sneaks, like the Adidas Stan Smith, Nike Air Force 1 or these Veja Campo sneakers, available at Still Life.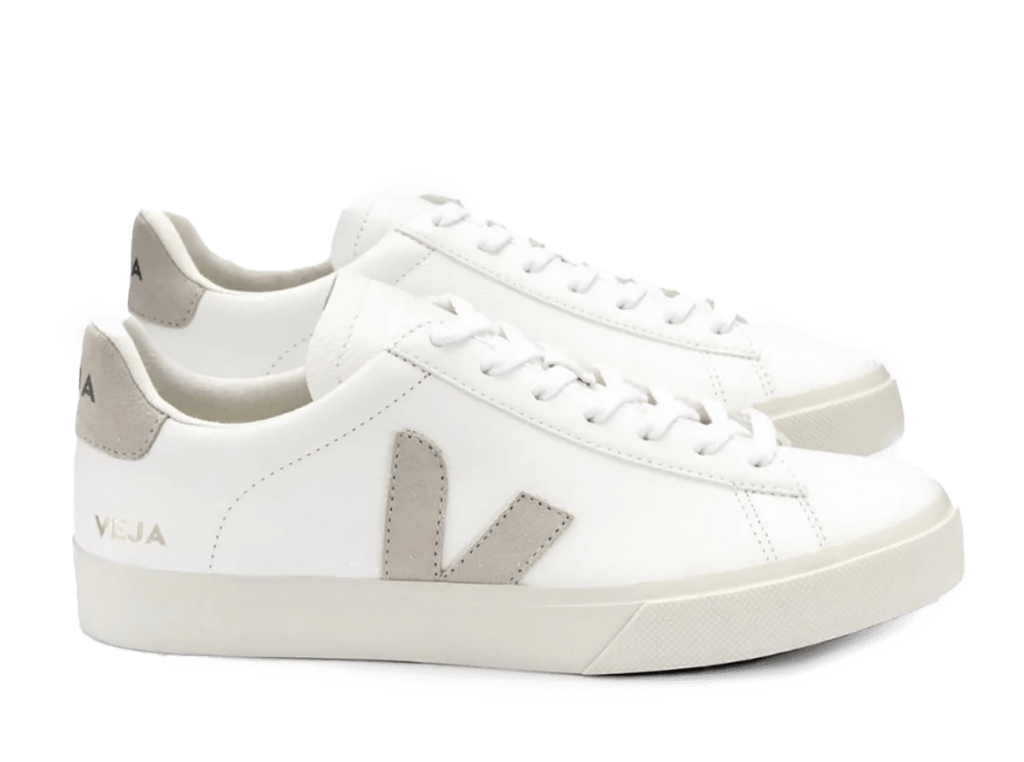 Chunky Sweaters
You will want a sweater for the cooler days ahead, and not just any sweater, but something rugged and textured, cozy and, well, chunky. A good place to start? This shawl-collared Lada sweater in marbled lambswool blend from Fjällräven.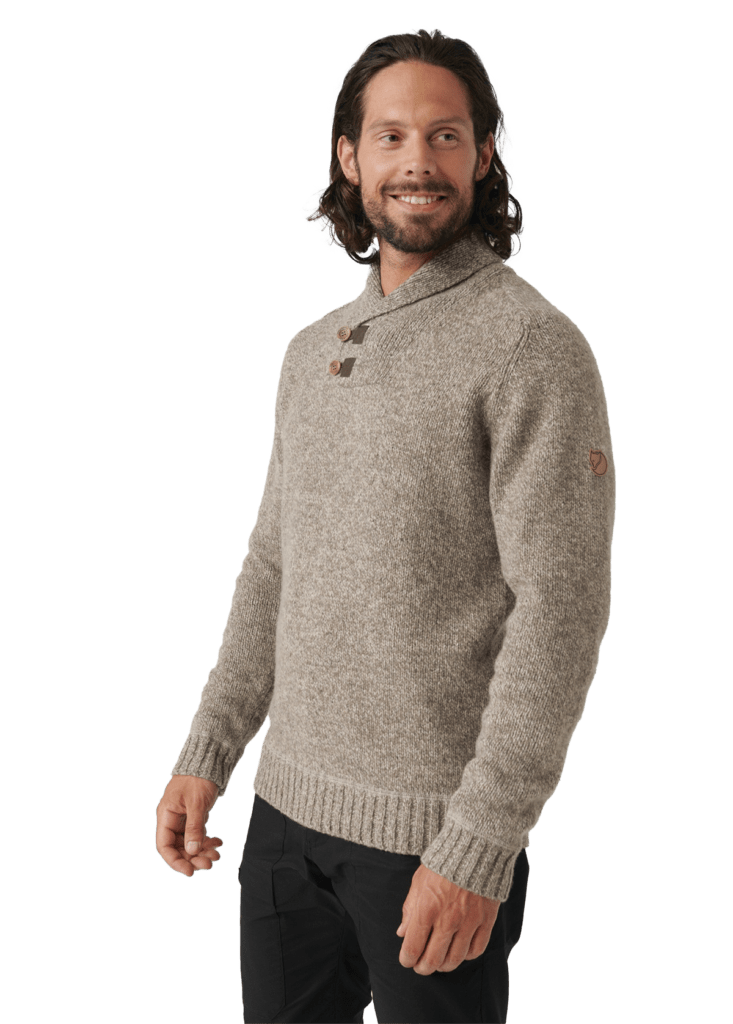 The Essential Accessory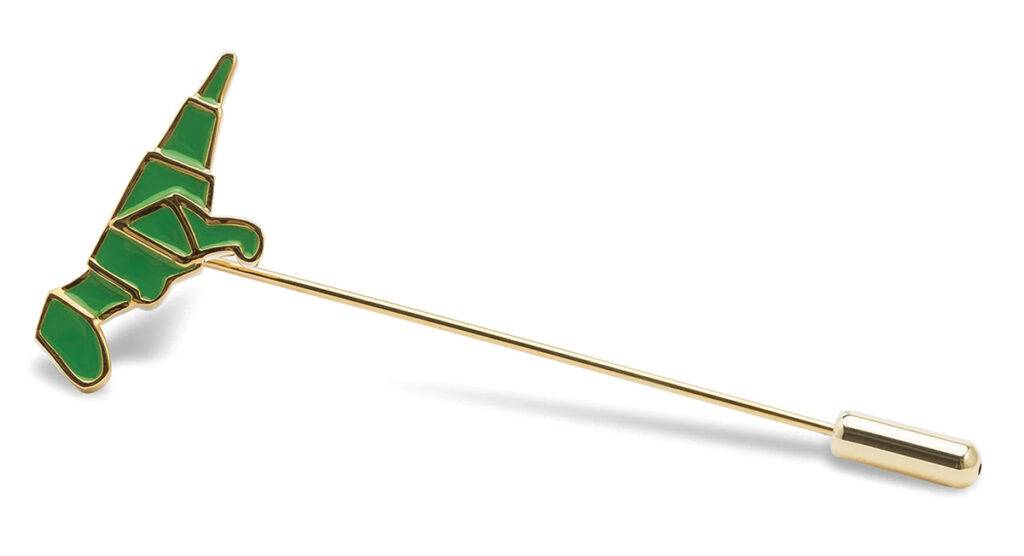 Forget the pocket square; lapel pins are everywhere right now. At red carpet events and ceremonies, actors including Timothée Chalamet and Rami Malek have styled their jackets with small but flashy pins that catch the eye.
A small pin will make black, navy and grey suit jackets pop, and big pins can make an outfit (see: Harry Styles' giant green Gucci boutonnière). Pins are also a way to showcase your personality. Show off your fun side with a brightly coloured pin or your elegant side with a gold one.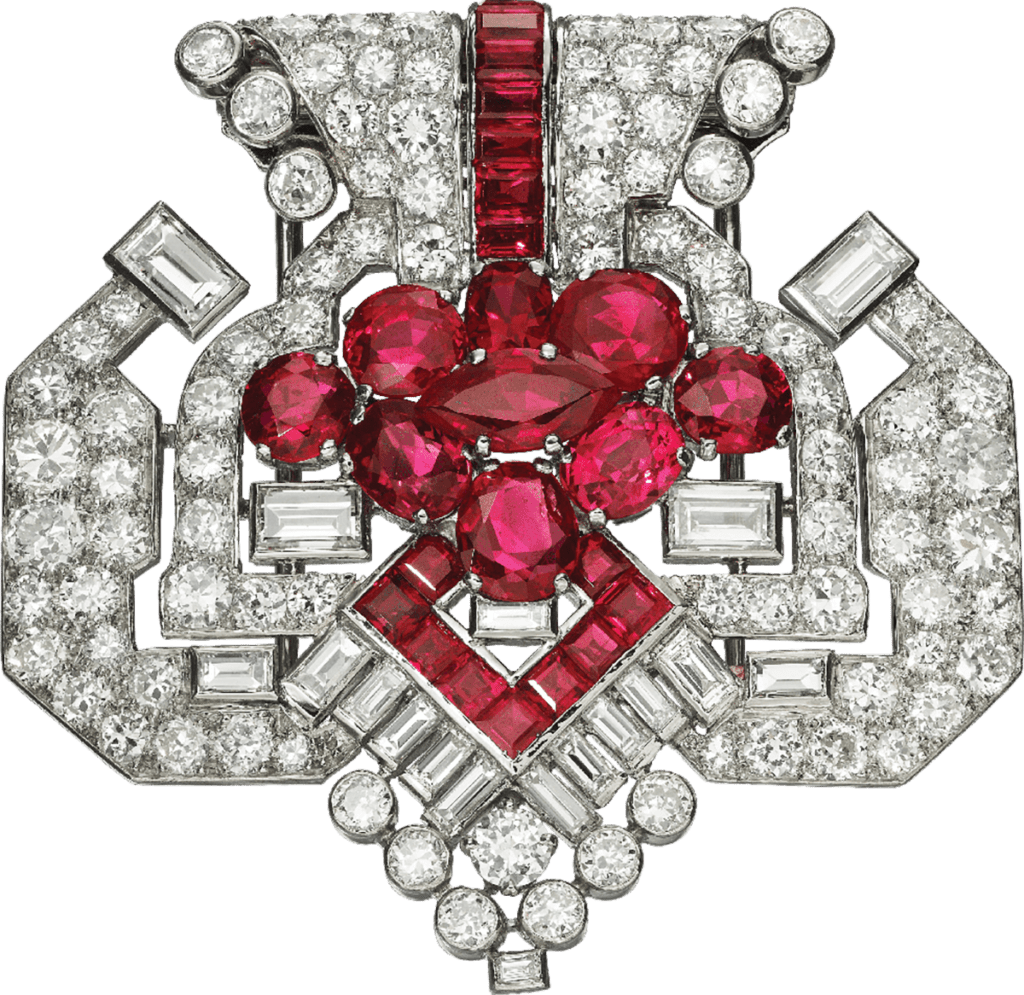 Want to incorporate a pin into your wardrobe? Outlooks for Men has flower-shaped pins priced around $20 in a range of colours. Looking for a vintage pin? Check out local thrift and vintage shops, or call your grandma.
Flannel and Cotton Oxfords
Sure, you need a dress shirt or two for special occasions, but for almost everything else, a more casual button-up shirt will do just fine. In flannel or cotton oxford, it's a terrific layering piece over a T-shirt or under a sweater or jacket.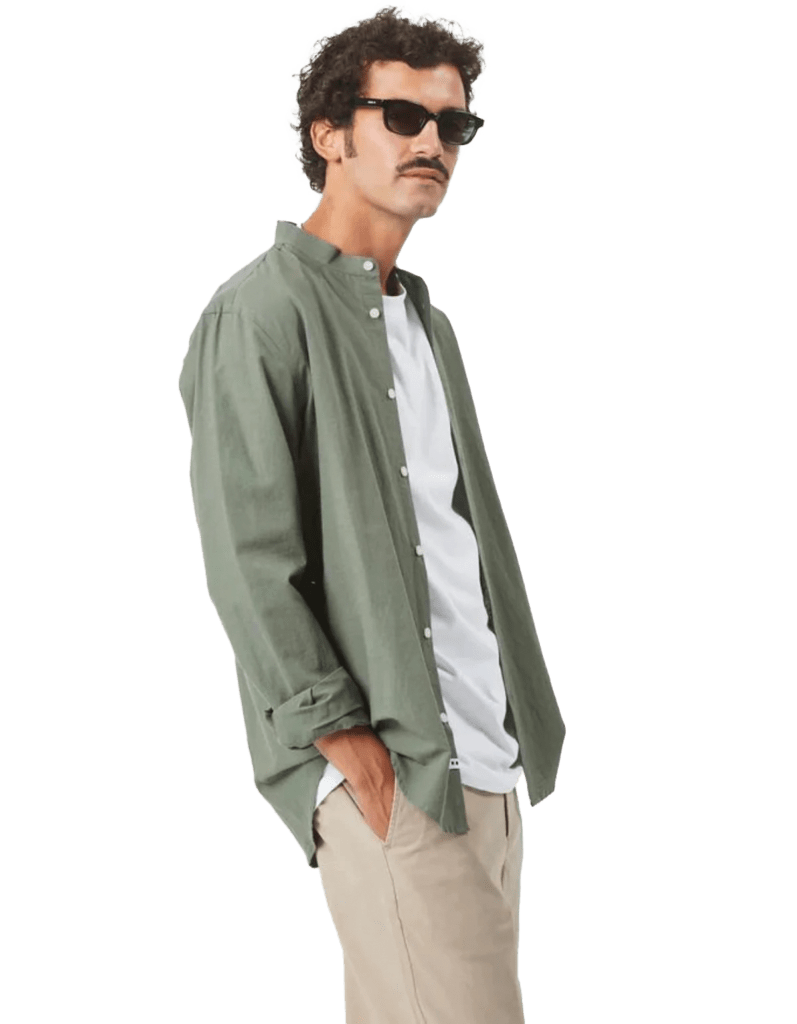 Organic cotton Cole Shirt from Still Life and The Sunday Flannel from Anián.
Workwear jackets
In the hit HBO show The Last of Us, Pedro Pascal fought zombies in a waxed, flannel-lined, Flint and Tinder trucker jacket that developed a fan base of its own. The result: The popularity of workwear jackets surged. And among the most popular is the chore coat.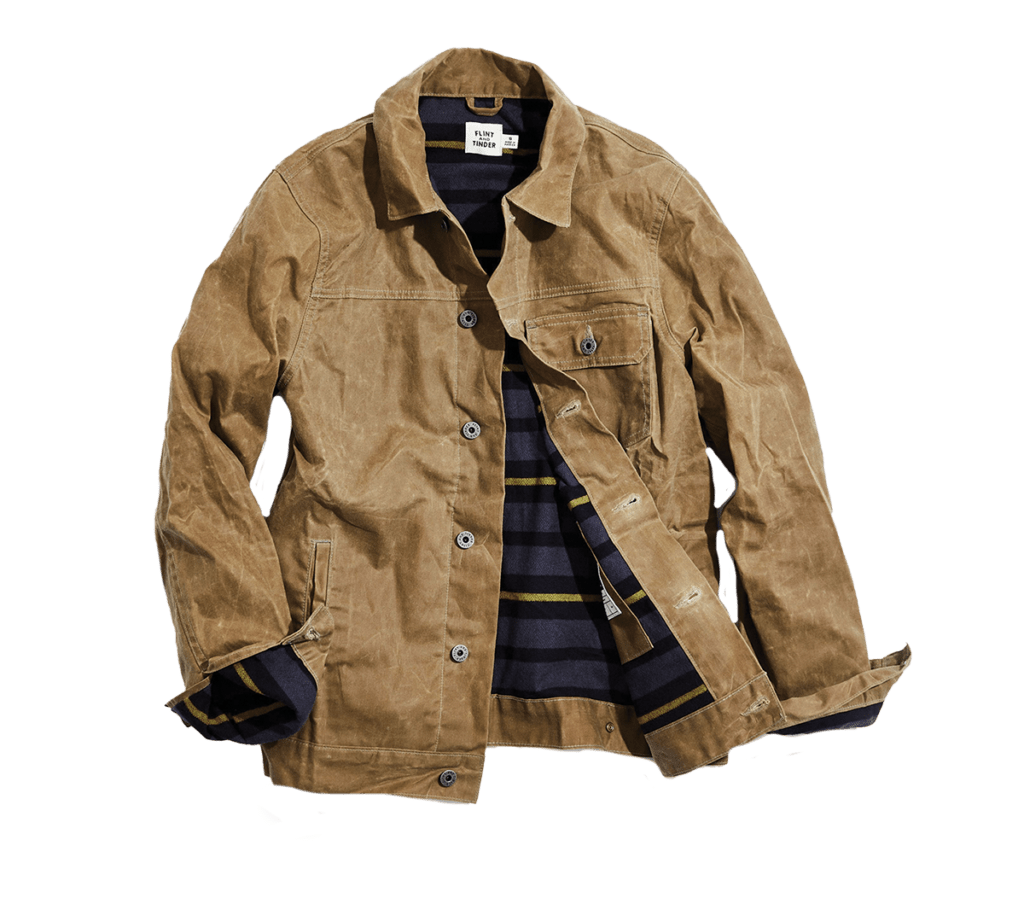 Channel your inner Pedro Pascal in Flint and Tinder's flannel-lined waxed canvas trucker jacket. The classic French blue chore jacket works as hard as you do. Patagonia's hemp denim chore coat.
Originally made in late 1800s France of heavy cotton fabrics, the loose, multi-pocketed chore coat was dyed a deep ocean blue and designed for hard labourers. In the early 1900s, the rugged U.S. workwear company Carhartt began producing its own chore jackets made of denim, and would later introduce tan versions. Today, there's a huge market in vintage French chore coats, which can cost hundreds of dollars.
But chore coats come in many more colours, fabrics and cuts these days: plaid or camouflage, wool or corduroy, baggy or slim, minimal or intricate.
Since its 19th-century debut, the chore jacket has moved well beyond heavy labour. Among its fans are gardening expert Monty Don, who regularly wears the workwear staple on his BBC show Gardeners' World, and the late, legendary New York fashion photographer Bill Cunningham, who was never seen without his.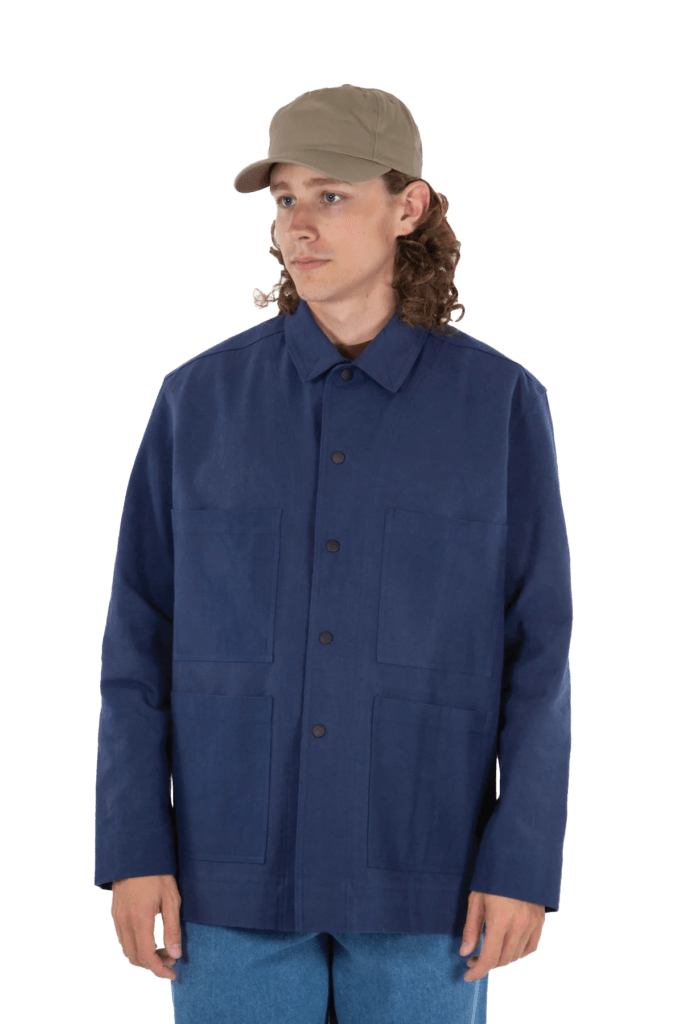 The 10-Piece Wardrobe
"You get dressed every day, so you might as well put a little effort into it, and it really doesn't take much," says Dale Olsen, the owner of Outlooks for Men. With just 10 items, he says, any man can build a versatile wardrobe. He recommends:
A black suit
Black dress shoes
A white dress shirt
A black blazer
Blue jeans
A white button-down oxford shirt
A grey T-shirt
A charcoal-grey crew or V-neck sweater
Old-school white sneakers
A black raincoat
Says Olsen, "If those are the only clothes you own, you could go anywhere and no one would say a bad thing to you."
Simple, practical and versatile — that's what these items have in common. In the suit, you'll look the part at formal events like weddings and business meetings. Pair the blazer and jeans for a business-casual look for dinners out. The raincoat will keep you dry in Victoria's winter months. Together, the sweater and button-down shirt are perfect for fall layering. Throw on the sneakers and T-shirt, and you're ready for a night out at the pub.
What's great about these 10 items is that they're interchangeable. If all the clothes you own work together, you can build more outfits, but if all you own are gaudy shirts, experimentally cut pants, colourful running shoes and impractical jackets, putting together a cohesive outfit can be difficult. With a minimal wardrobe, you'll also save time trying to pick pants and a shirt that work together.
Besides, if you own just 10 items of clothing, you'll have more closet space.