Deb Baker of Five Fields Decor and Design in Oak Bay shares her easy wreath-making steps for the holiday season.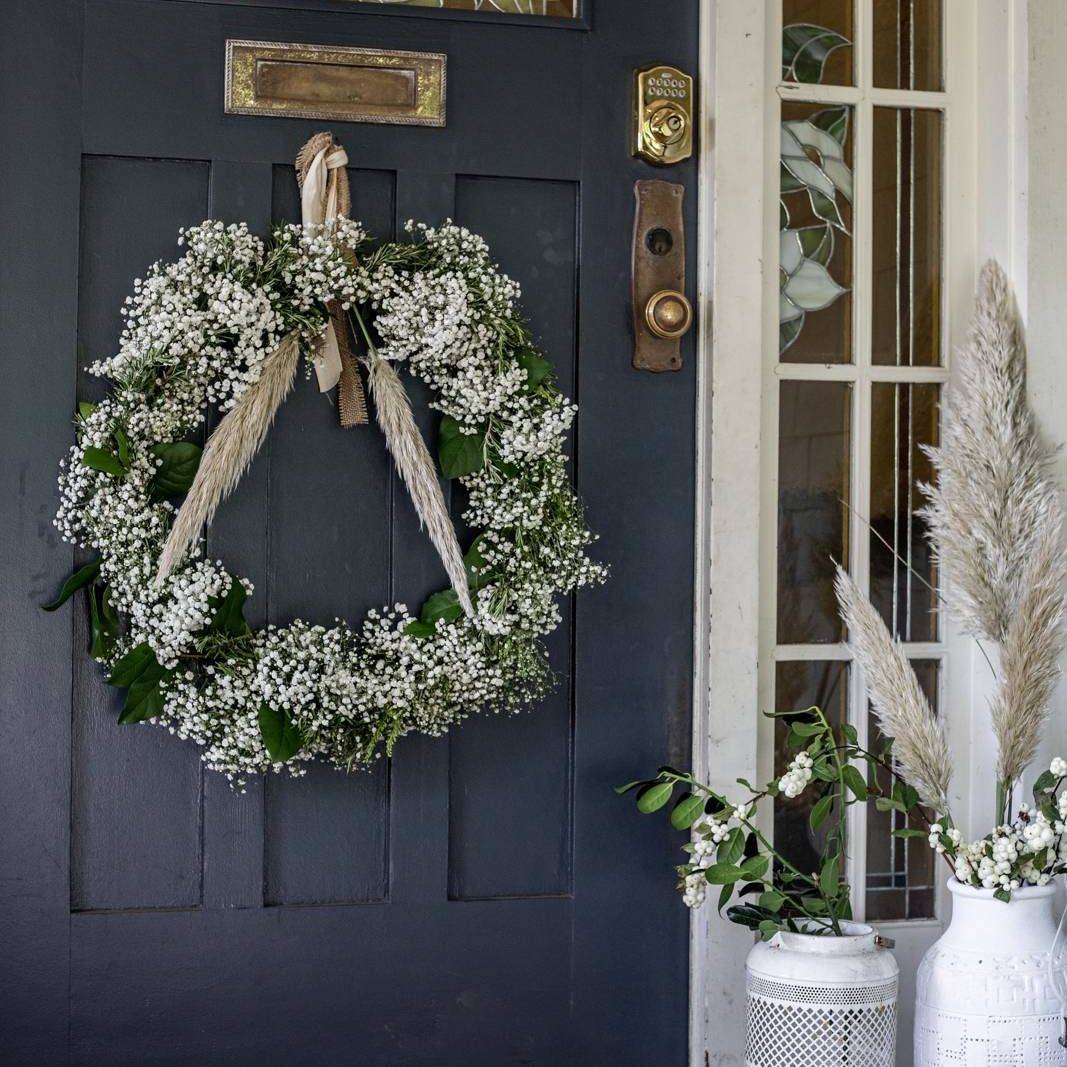 Making a stunning wreath like the one above is simple — just gather the right supplies, seasonal embellishments and a dose of holiday spirit and your front porch will be merry all season long! 
Supplies
Floral wire
Pruning shears
Wire Snips
Ribbon
Rosemary
Baby's breath
Wire form
Directions
Gather your flowers or greens — use any type you prefer! Taking a walk in the woods might inspire you to make a wreath from foraged greenery.
The base of your wreath is a wire form. These wreath-making wire circles can be found in craft supply stores. If you want a thin, delicate wreath, you can use a single wire frame. For a heavier wreath, you will want to start with a double wire frame.
Using shears, cut your greenery into 6- to 8 inch-long pieces. (For the wreath above, I used baby's breath, rosemary and laurel leaves.) Cluster the greenery into bunches, lay a small bundle of greenery on the wreath form, and wrap the floral wire tightly around three times. 
Do not cut the wire; just keep adding bundles and wrapping, overlapping the previous one by half. Angling the bundles left and right as you go around the form will ensure a full look with no wire form showing. When the entire form is covered, tie the wire, leaving a few extra inches before cutting the end. 
For a special touch, tuck in pampas grass stems to hang in the centre of the wreath for angel wing vibes!
Learn more about home décor and styling at fivefieldsdesign.com
---