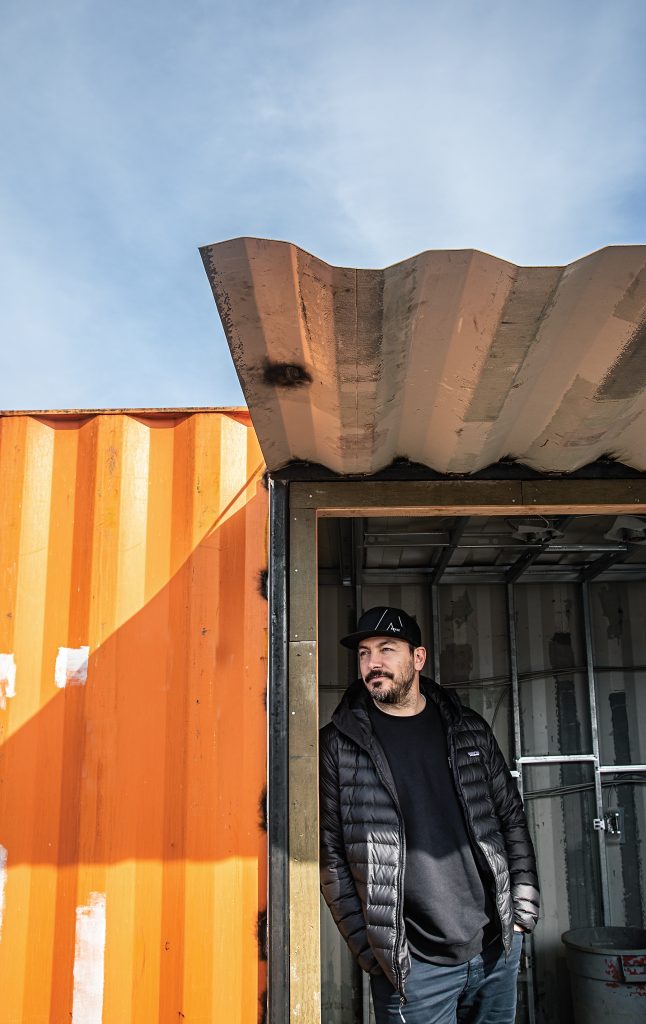 by Emily Dobby
Luke Mari, principal and development lead at Aryze, says he has always been "people minded." Raised in CRD housing in a warm and welcoming Italian-Canadian family — who often opened their home to strangers — Mari says he learned that the value of human beings was not derived from accomplishments but from intrinsic value.
"My mom used to constantly bring home random folks to enjoy a home-cooked pasta meal and hear their life stories," he says.
Luke's colleagues at Aryze also grew up in co-operative housing, and this shared experience shaped the foundation for the company's philanthropic ideals. A significant portion of Aryze's work is focused on education and discussion around how a project can add value to larger goals and aspirations. The team encourages the community to dream and think long term.
"Are we willing to consider a vision for Victoria neighbourhoods that is inclusive of future generations, 10, 20, 50 years from now?" Mari asks.
Mari believes Victoria has a long way to go to achieve the vibrancy our city is truly capable of. "Our urban villages are juvenile in their growth," he says. "The densification and growth of our urban villages has the opportunity to create much greater places of gravity to anchor our neighbourhoods … Through urban design and densification we can create greater identity and points of gravity to draw people in — this is good urbanism."
The housing crisis and housing affordability are another important focus for Mari and Aryze. Their Hey Neighbour project, a collaboration with the Greater Victoria Coalition to End Homelessness and with Mayor Lisa Helps, aims to build 30 transitional housing units using repurposed shipping containers. Crowdfunding for the project recently surpassed its $500,000 goal.
At the end of the day, Mari says it's "about the people that move in and love their spaces that keeps us loving our work.
"It's not about the housing; it's about who is housed."