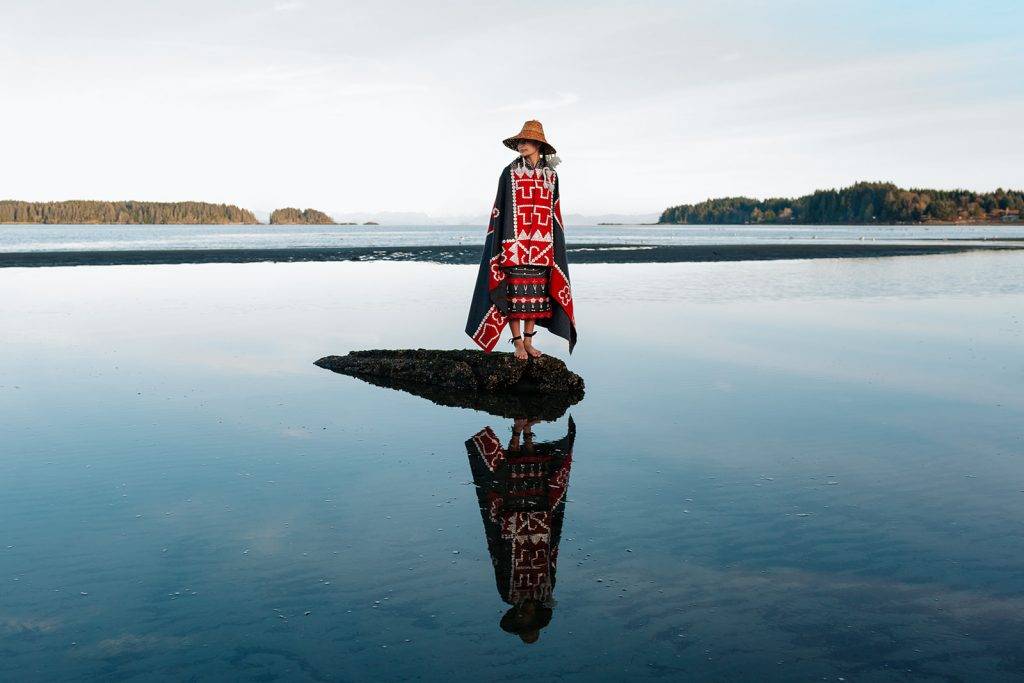 by Emily Dobby
Photos by Kimberley Kufaas.
When Kwakwaka'wakw photographer Kimberley Kufaas was a young girl, she'd pick up her mom's point-and-shoot camera to take a couple of frames. That's when she discovered a love for cameras and purchased her own at 13 after saving up all her money. She quickly became obsessed with the medium.
"I got my first paid gig around 15 years old, this is when I upgraded my gear to something a bit more professional. I was photographing local families then slowly migrated into photographing small weddings. It all took off from there. At around 17 I was photographing full weddings," says Kimberley.
The art of taking a photo helps Kufaas convey her emotions.
"I love the lifestyle, documentary take on photographing subjects. My style is a little moody, capturing the depth of emotion and feeling within spaces and connection. I like my editing to still pull pops of colour to create a dynamic, eye-catching image," says Kufaas.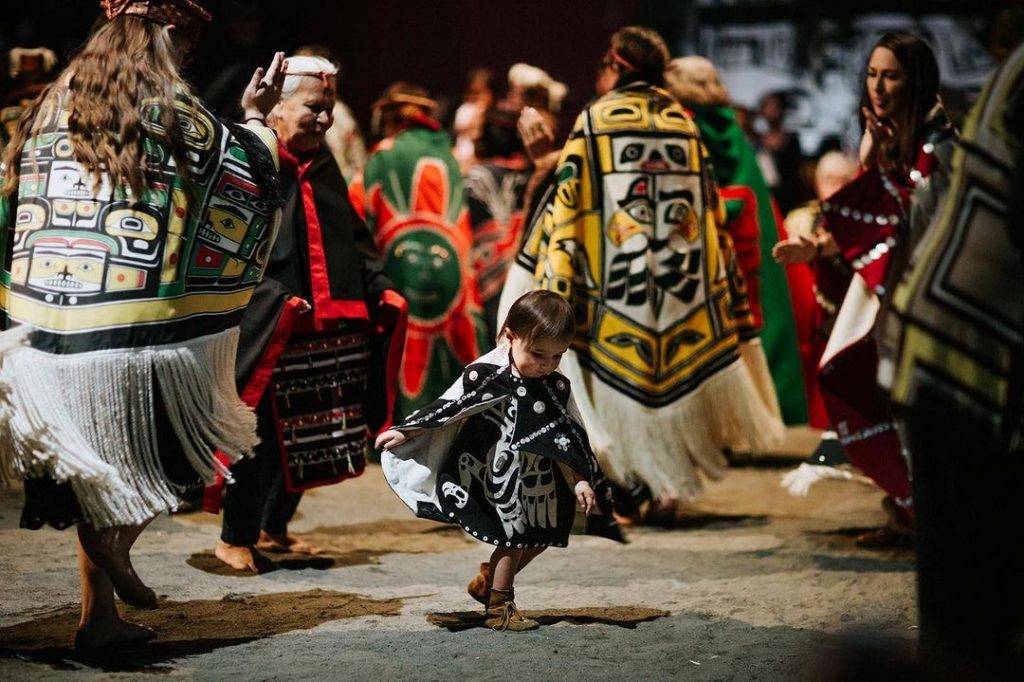 Community as grounding support
Over the past few years Kimberley has been immersing herself in her Kwakwaka'wakw roots and culture after emerging from a dark period in her life when she grappled with mental health issues.
"I felt a bit lost in my mental health struggling for a bit, trying to navigate what makes me happy. As a business owner with a business that grew so fast, I kind of forgot about myself and started to struggle," says Kufaas.
She realized that steeping herself in cultural events grounded her and reacquainted her with a rich cultural heritage and identity. "It made me realize who I am, I was lost being just a machine of a business owner, my roots are so deep and my culture is so beautiful."
"The feeling of being surrounded by family, listening to elders speak, telling stories and teaching about our culture. Knowing how strong and resilient we have been," says Kufaas.
She began to turn her lens toward her community. Her admiration for her friends and family and reverence for the medium can be felt in the images. Striking contrasts and palettes and dynamic compositions form arresting images.
"This is where I used photography as my tool to share emotion, feeling and connection. I want these images I take to be looked at for generations to come."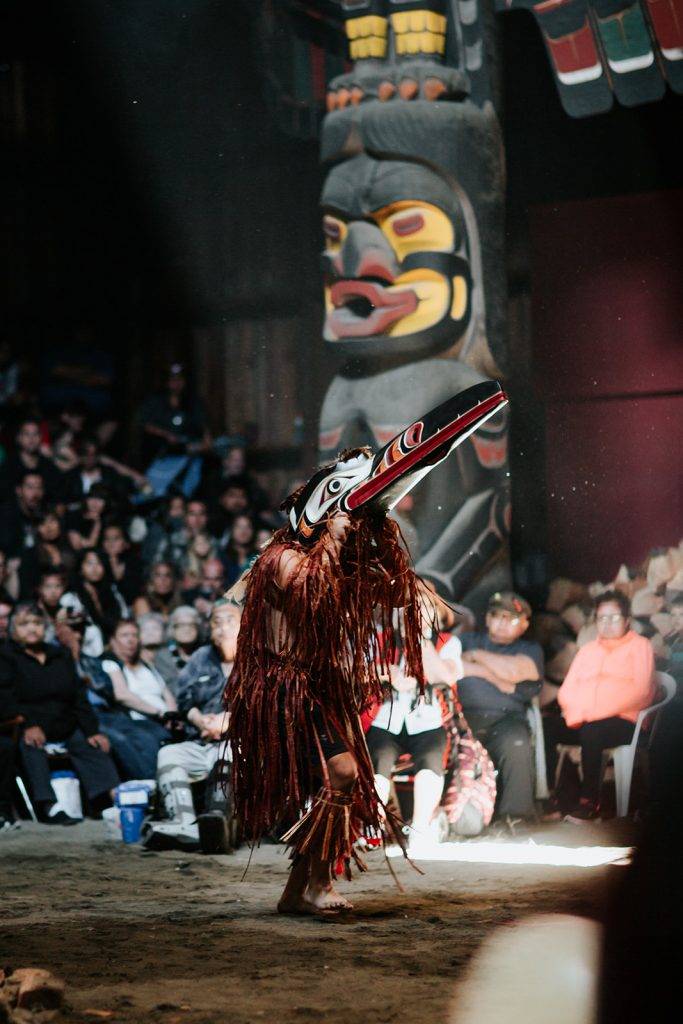 Kufaas is inspired by American photographer and ethnologist Edward S. Curtis's portraits of Native American tribes shot between 1900 and 1930 for The North American Indian.
"They're photos I see often, I want to make that kind of impact on people."
Kufaas sees her photos as a means to educate others.
"I've taken it upon myself to try to educate through my sharing online. Even if it's one word in Kwak'wala. It's helping me learn more along the way as well."
While she does regret not learning as much about her culture when she was younger, she knows that she has a captive audience now.
"I wish I had listened and asked more questions when I was younger. I know I have so my audience on social media intrigued by my Indigenous posts and writings. There has been so much positive feedback and I'm happy my relatives and community members have also been so receptive and helpful in this journey."
Kufaas loves seeing when other business owners share their Indigenous heritage.
"Like me for instance; I just shared in the past few years with my social media following. So many people were like wait what?! Ok she finally posted a photo of herself and she's finally telling us who she is?! It gave my followers a different type of connection to my work rather than seeing just another photography page filled with pretty photos."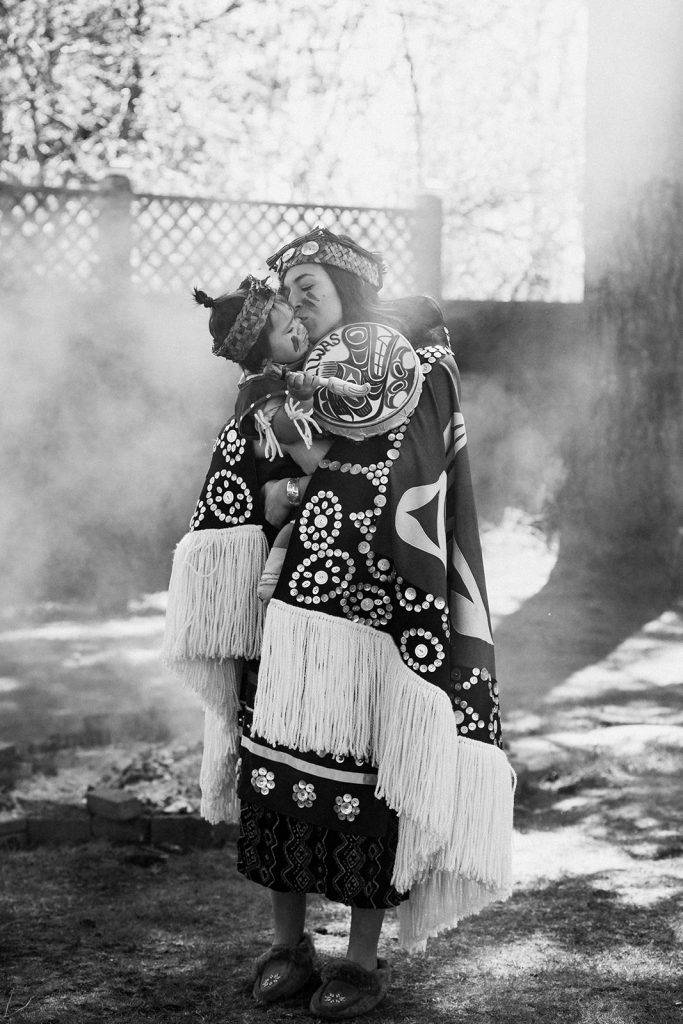 To learn more about Kimberley. head over to her website: https://www.kimberleykufaas.com/.