The objects we surround ourselves with can remind us of who we are and connect us to other people, places and times. YAM invited some of Victoria's most fascinating people to tell the story of the object that matters most to them.
By Athena McKenzie // Photo by Jeffrey Bosdet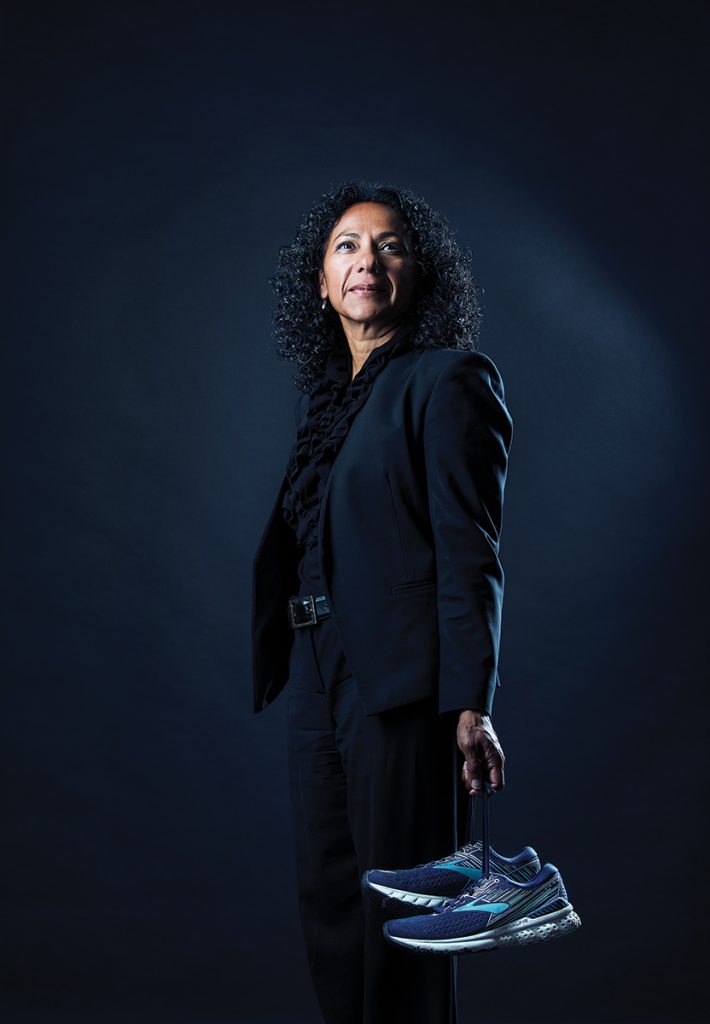 ---
OBJECT: Running shoes
OWNER: Indu Brar, general manager of Fairmont Empress
For Indu Brar, running shoes represent a sense of freedom.
"They represent my opportunity to decompress and process my day," she says. "I always start out on a run a little bit tired and thinking, 'Do I really want to do this?' but by the time I get going, I get a surge of energy. I don't run races, I don't look to compete. For me, it's purely for self reflection and peace."
This down time is "essential," Brar says, for her health and well-being, given her demanding job. Her impressive career as a hotelier includes key roles at other iconic Fairmont properties, such as her time as hotel manager at The Plaza in New York and as general manager at the Battery Wharf in Boston.
During her time at the Empress the iconic 109-year-old property underwent a $60-million renovation. She describes the job as "24/7," pointing out her schedule the day of the YAM photo shoot, when she also had a three-hour board meeting, a budget meeting and a formal dinner.
"It's really important to me to have some time to myself," Brar says. "It's that whole idea that you can do anything. You just put one foot in front of the other, step by step, and no matter what you end up achieving something. I always feel liberated after a run."
---
This article is from the September/October 2019 issue of YAM.