By David Lennam | Photos by Jeffrey Bosdet
With rising star magician Jason Verners, what you see is not what you get — and his audiences love it and his contemporary, no-top-hat-and-cape take on magic shows.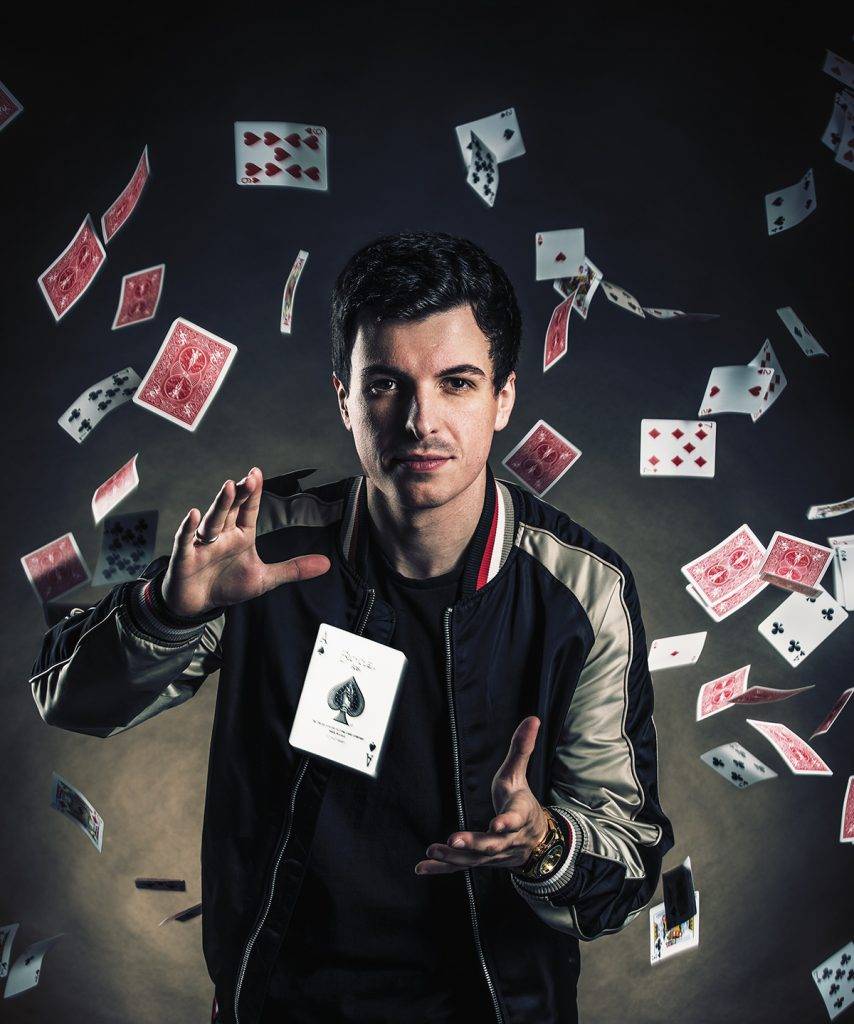 Do not invite Jason Verners over to play cards. The young Victoria magician is a master of prestidigitation, with uncanny powers over a deck, manipulating a blackjack with every hand. Or revealing, sequentially, what the next card will be … and the next … and so on.
But hoodwinking dupes at the poker table isn't even what the 21-year-old aspires to do, although, I suggest, it could be a lucrative sideline.
What Verners is about is sleight of hand. Skillful deception through practised dexterity. True magic. Not the Harry Potter stuff.
Refining and refining and refining the trick. Painstakingly. Then tarting it up with the abracadabra of showmanship until it's irresistible, head-shakingingly-I-cannot-have-just-seen-that.
Magic's the Thing
An only child without a lot of friends, Verners grew up flipping cards with his fingertips, hoping his early forays into conjuring, coupled with an easy manner, would help him stand above the pack.
"I wasn't any good at sports. I thought magic could be that thing for me."
As lunchroom monitor he'd entertain the brown-bag set with some calculated manipulations, done with the flair of a budding maestro.
"I'd do little shows at Christmas for my family, and my uncle would throw me 20 bucks at the end."
And then, suddenly … presto. Cue the magical ascent.
Coming of Age
"It all happened really fast, you've got to realize," he says. "I went from lunchroom monitor and four Christmas shows for my dad's friend's companies to the Youth Magic Championships in Las Vegas (he placed third, representing Canada) in a year and a half. It was a school talent show one day; flying to Vegas the next.
"And that gave me the confidence I think, even though the act wasn't that good," he says.
Like wine, some cheeses and David Copperfield's eyebrows, Verners has improved with age. Or, more specifically, he simply matured.
"Everything changed when I turned 21. I'm not a cute kid anymore," Verners says. "I have a moustache I can't get rid of. The only reason anyone booked me before was because I was a kid, and when you're a kid you can do an act that's subpar and everyone will say it's good because you're a kid."
Now, he's stepping up to the challenge of what he jokes could be a quarter-life crisis.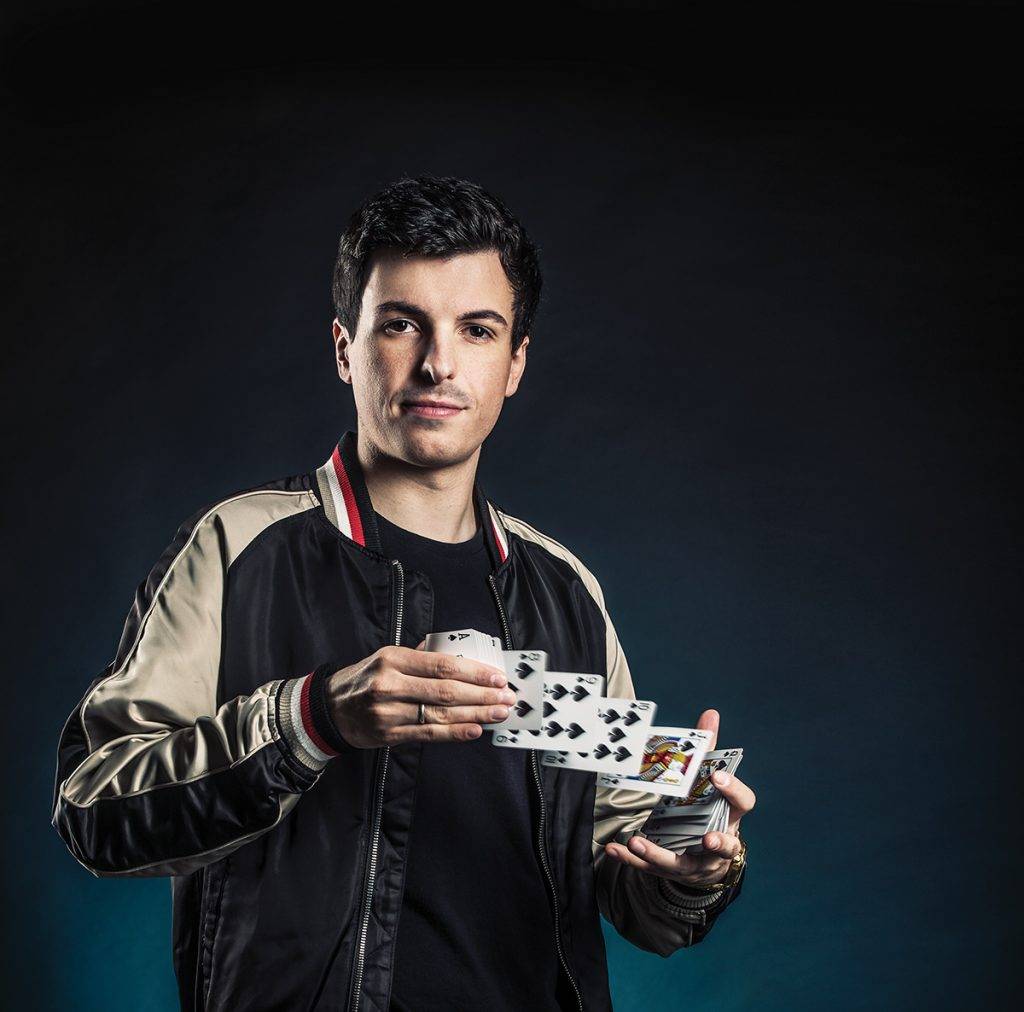 "I'm on that ground where I'm trying to figure out who I am as a character. It's cool to be at the place now where everything is really clicking."
The Prestige Play
Jason Verners has become one of the best on the Island, according to veteran Victoria magician Murray Hatfield.
"His growth has been amazing — and fast! He has learned so much and improved so much in the last few years. I know he's going to make a mark in the entertainment world."
When Verners was 11 or 12, he met Hatfield through a local group of magicians, the Victoria Magic Circle. Within four years they were sharing a stage and more recently touring the province in the BC Shriners Variety Show.
"It went from helping [Murray] load gear in and being like a stage hand," says Verners. "[He] really taught me how to work in a theatre."
Hatfield was both mentor and reality check when Verners was young and full of himself, thinking, as Verners says, "That I really was the shit."
"Murray's really cool because he's like the tough older brother when I was growing up."
When his grade school peers were fawning all over Verners and his bag of tricks, Hatfield, already an established illusionist, would offer only honest assessments of the kid. And Verners recalls Hatfield's assessments were less than glowing.
"It was really cool to have him say I wasn't great. I knew he didn't like my act for a long time, but the fact is now when he helps me to dial it in, it works. It's grown so much."
Cooking Up New Tricks
For a guy making a living doing card tricks, and especially if that guy is a terrible cook, it's surprising to find out how much the world's top chefs provide Verners with inspiration.
"I grew up watching Criss Angel when he first started coming up, so when I was a kid I wanted to be him. But now I [don't watch] magicians. I really like chefs."
It's envelope-pushers like chefs Grant Achatz and David Chang, with obsessiveness and total immersion into their cooking, who have become Verners's muses.
"Their quest for perfection is the key and how I can relate that to what I do."
His craft today, all that close-up, it'll-disappear-right-under-your-nose legerdemain, is a search for originality, what the next guy with a top hat and cape isn't doing. (OK, clarification. Verners doesn't perform in a top hat and cape, nor with meticulously groomed facial hair, though mention of the latter gets him talking about his moustache again — more of a shadow, a suggestion of facial hair.)
"I feel like, as a magician, though, if I had a moustache I'd look instantly creepier," he says.
So what defines magic? For Verners, perhaps it's the gut. It's amazing how often he talks about food.
"I think it's an emotion, something different for everyone who experiences it. It's not a trick. It's almost more related to the sense of wonder. I find magic when I eat something really good. When I go to Uchida eatery, their rice is, like, different from every other rice I've ever had. That provokes the same emotion."
---
This article is from the March/April 2020 issue of YAM