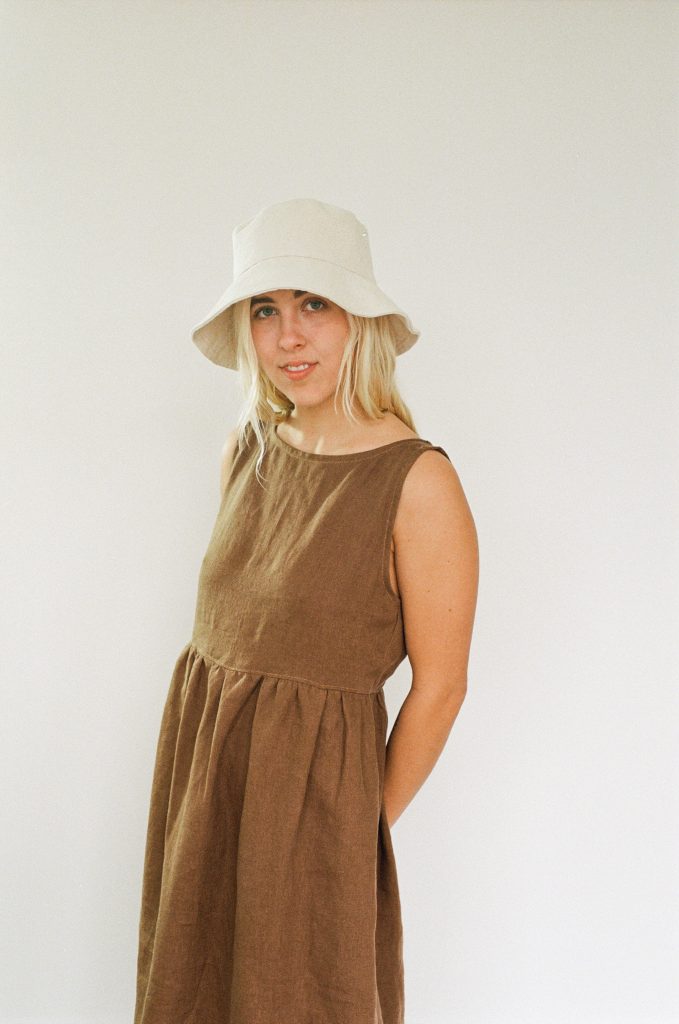 You may remember a lesson deeply embedded in your childhood psyche: slow and steady wins the race.
The slow food movement's recent popularity has now inspired its clothing equivalent, "slow fashion" and is ascribed to author and designer, Kate Fletcher, who believed the fashion industry was able to "slow down".
Slow fashion empowers us to adopt a non-consumerist mentality, and to shift toward making purchasing decisions that are beneficial for the planet and the people who inhabit it.
As many of us are all too aware, our wrinkle free, quick drying cheap polyester gym tops can take up to 200 years to decompose in a landfill.
In 2019, the Victoria Hartland Landfill received a total of 163,359 tonnes of waste at the active landfilling location. The estimated landfill capacity will be reached in 31 years (i.e., 2051), assuming current rates of waste deposits. So the need to become conscious consumers is all the more pressing.
It's also fun to support the myriad of talented local slow fashion designers. We are very fortunate to live in a city where slow fashion is embraced by many local designers in many iterations. Jayme Hiebert is one of these designers.
Hiebert, owner of Jimi Collection, focuses on the conscious creation of timeless pieces, minimizing any negative impact and waste her product could have.
She's been building a strong ethical business foundation so that she can continue to make sustainable choices as Jimi grows. "So far we've made a commitment to using natural fibers, repurposing all of our fabric offcuts and working on a made-to-order system to set the stage for all of the other positive choices I want to make moving forward," she says.
Anne Marie Bonndeau said, "we don't need a handful of people doing zero-waste perfectly, we need millions of people doing it imperfectly" and her words capture the essence of Jayme's approach towards building a sustainable wardrobe. Since starting Jimi, Jayme's received many messages from people thrilled to be making their first sustainable fashion purchase through her business, proving that more and more people are starting to think consciously about their wardrobes.
Jayme has been sewing since the tender age of 13. "It was actually my childhood dream to be a fashion designer, but I thought that if you didn't make it as a well known high fashion designer in some big city, then you couldn't be successful in the industry," she says.
It wasn't until she had lived in Victoria for a few years and saw how much the community loves and supports small local businesses that she realized that making clothes on a smaller scale was a possibility.
Inspiration
Jayme is drawn to the palettes and textures inspired by Vancouver Island's rugged beauty. She's also inspired by the street style of Victoria: "I'm constantly noticing people's outfits as they pass by and imagining how I can create designs that can be incorporated into all of these vastly different wardrobes."
She's influenced by the 70's fashion era; she loves the high waisted bottoms and cropped tops, as well as matching co-ord sets that are all inspired by that era.
Many of her designs are inspired and emerge from each other, leading to a capsule collection of sorts.
Jayme uses the same basic blocks to build most pieces. Her Spring line features a new dress called The Sonora dress which is inspired by her previously released Gabriola Dress, but with a longer hem and no sleeves.
She adores working with natural fabrics; linen in particular. Linen is breathable, strong, comfortable and has a lovely woven texture to it while still being buttery soft. The specific linen she works with is Oeko Tex Certified, which means it's been tested for harmful chemicals that are often used in the dying and treatment of fabrics. This certification adds another layer of quality to the fabrics she uses.
Recently she's branched out to working with cotton and hemp and is working with varying weights and textures of fabric. As she continues to experiment with new fabrics, Jayme says she will always be committed to sourcing high quality natural fibers.
Working on a made-to-order system means the garments aren't made until an order is placed, so there is a two-to-three week lead time for pieces to be handmade. This process is beneficial for both the designer and the customer for a few reasons.
For Jayme, as a conscious producer, it's comforting to know that each piece she brings into the world already has a person to go to. That way, she is never left with excess stock and she never sells out of particular sizes/styles.
"It also gives me the opportunity to offer custom alterations to pieces which is beneficial for people who often have to get their clothing hemmed or tailored after they buy it," she says.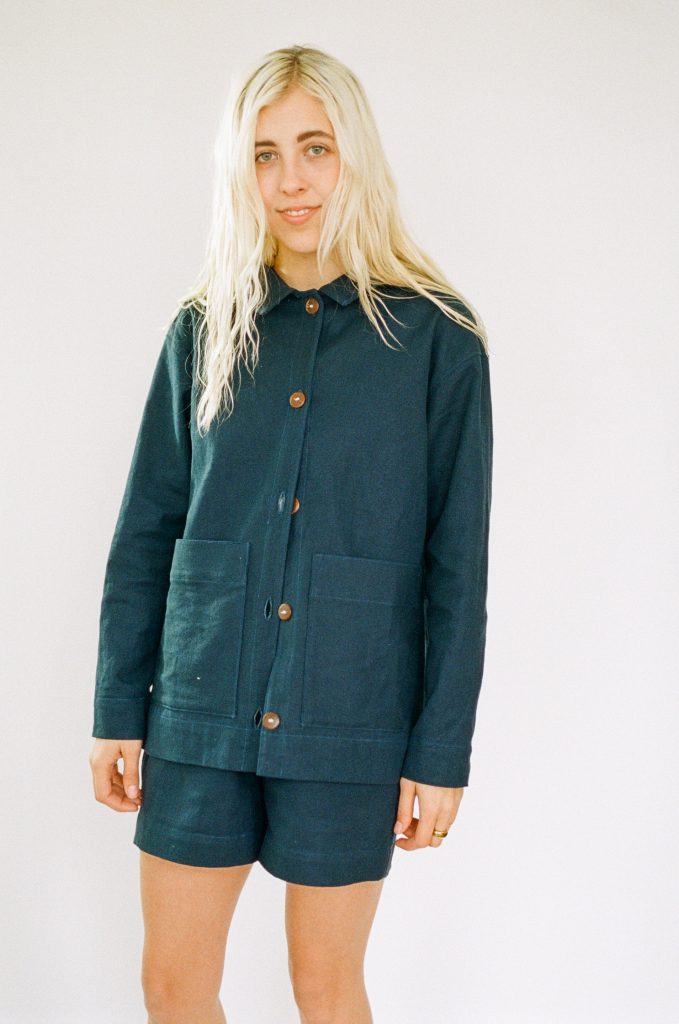 The Future is Buildable and Timeless
Jayme says she is committed to creating timeless, buildable pieces that can stand the test of time amidst the whirlwind of rapidly changing fashion trends. "I tend to stay away from patterns and overly complex designs and is very much concerned with creating a layered wardrobe."
The concept of having a single garment that is comfortable to lounge around the house in but also looks stylish dressed up for a night out forms the foundation of the Jimi ethos.
"Offering pieces like this makes it easier for people to buy less and also helps justify the investment of the higher price that comes with sustainable clothing."
Jimi's Spring/Summer 21 collection was released on April 8th.
You can shop the full Jimi collection at jimicollection.com or find select pieces at Upcycle Collective in downtown Victoria.