Cancer has struck devastatingly close to home for Michael Yarr not once, but three times. His brother and son didn't survive their diagnoses, but he did—making him even more determined to raise funds to put an end to this disease and stop it from fracturing more families.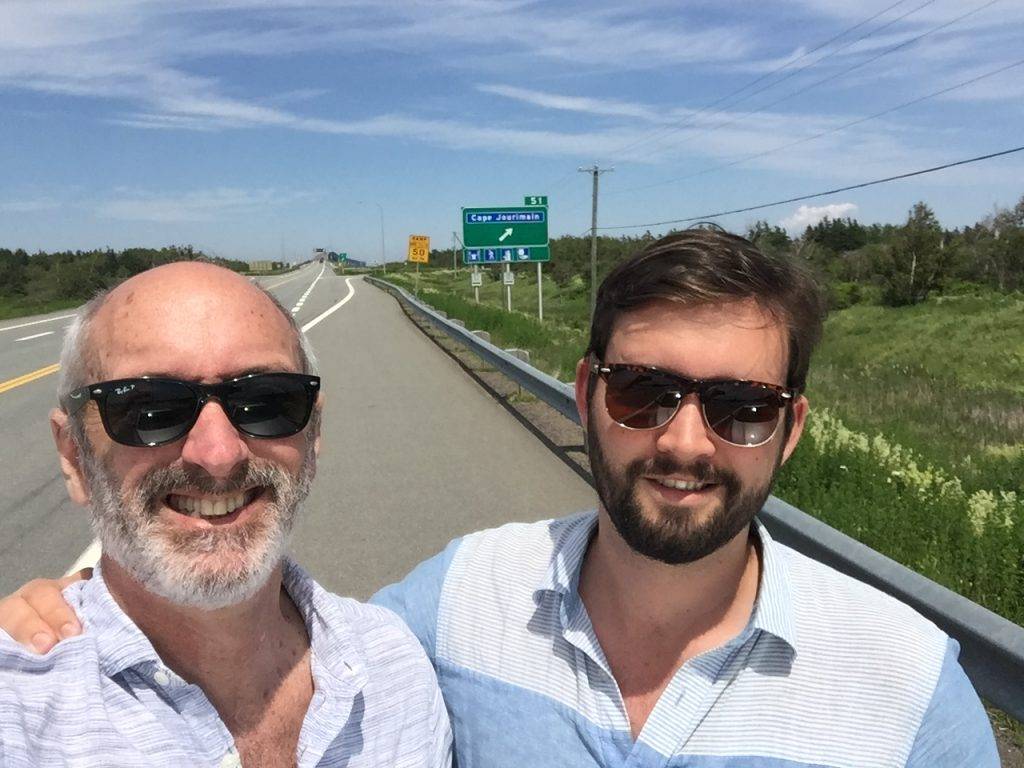 "The worst thing has happened to me," says Victoria resident Michael Yarr — and every parent immediately knows what he's talking about. In 2004 he lost his son, Tristan, 18, to neural blastoma, a cancer in his spine. Thirteen years earlier Michael's brother, Stephen, 33, died from brain cancer.
How does someone get through that kind of loss? "You don't get past it. You're not meant to. It just becomes a part of you," says Michael. Ironically, it does have one advantage: you no longer sweat the small stuff. "Miss a ferry? It just doesn't bother you anymore. You don't wish that perspective on anyone, but it is an unexpected benefit."
Another surprising silver lining for Michael is that Tristan, who was on the autism spectrum and living in a 24/7 support facility, was able to come home after his diagnosis. "None of us ever thought he would live with us again. That was in a lot of ways a gift."
As was Tristan himself. "He had severe behavioural issues, but when he was on he would just charm you to pieces," says Michael, citing an example when they were driving around Victoria one day. "Tristan said, 'Well, the next street is Quadra, after that is Fifth.' I asked, 'Tristan do you know all the streets that cross Bay Street?' He named them all, all the way to Richmond."
Another of his less endearing qualities, chuckles Michael, was that, "He was some kind of musical savant. He loved music, but he could not stand it if someone sang off-key. You couldn't sing Happy Birthday to him. He just hated it. He'd put his hands over his ears and go, 'Stop, stop!'"
Fifteen years after losing Tristan, Michael faced another blow: his own colorectal cancer diagnosis. "I thought okay, well that's it. I had a pretty good run. I wasn't mad. I wasn't sad. I would say I was resigned." And so he was surprised when his surgeon said his cancer was highly treatable. "What he actually said is 'I don't want to brag, but this is what we do. And honestly we're pretty good at it.'"
He was right; Michael is now cancer free. He tolerated oral chemotherapy concurrent with radiation before his surgery so well, in fact, that seven days into his treatment at BC Cancer—Victoria he was back on his bike cycling in support of the BC Cancer Foundation. This past summer he completed his 12th Tour de Cure, and estimates he's raised around $60,000 in support of life-saving cancer research, treatment and technology at BC Cancer.
It hasn't been easy. The required 40 to 70 km training rides can be grueling, says Michael. "If I start to feel like I want to stop, I just think about my brother and my son. What they went through is nothing compared to this. That gets me up off the saddle and pumping a little bit harder."
Spurring him on is also his huge admiration for BC Cancer—Victoria. "It's kind of like a four- diamond hotel. I'm not kidding. From the greeting experience to how they try and make you comfortable. It's a pretty amazing facility."
The best part, he says, is the people. "Everyone from the janitorial staff to the people that work in the café, the psychologists, librarians, receptionists, you name it, they're all just wonderful. I think it's a result of them understanding the good that they're doing."
Michael urges everyone to give to BC Cancer Foundation. Not for his family, but for yours, he says. "You would be exceedingly lucky in your lifetime, however long you live, if cancer did not touch you, your family or someone that you love. If you want this horrible disease to get kicked to the curb the thing to do is to donate."
Join Michael and others in our community who are rallying together to bring life-saving cancer diagnostic technology to BC Cancer – Victoria at bccancerfoundation.com/futurecures.