Trust the experts to keep your home safe and your insurance policy active.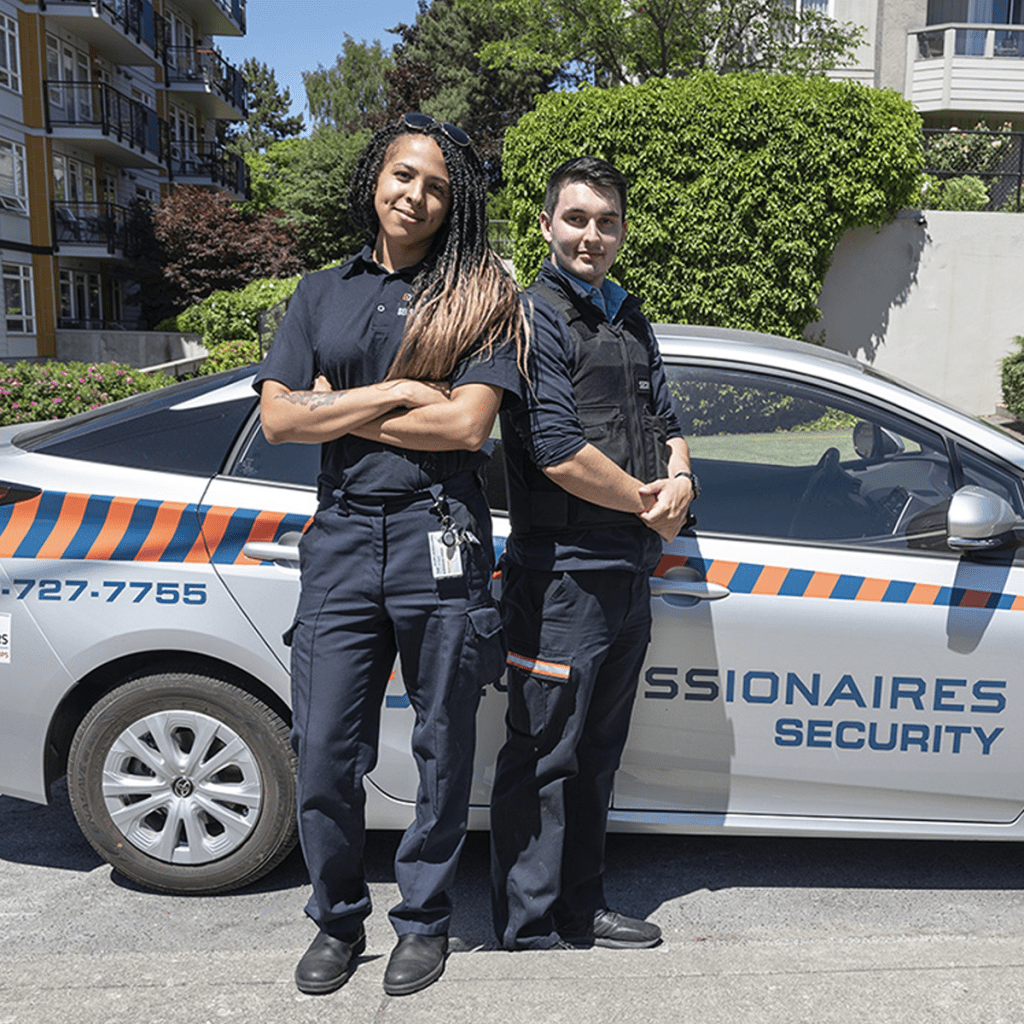 It began in England in 1859 when a retired officer of the Crimean War wanted to help military veterans transition back to civilian life by finding them meaningful employment. These veterans had exemplary discipline, loyalty, and service skills that made them respected and effective in securing communities and businesses.
The idea caught on, and in 1937 the Commissionaires Victoria, the Islands and Yukon began connecting veterans with local businesses to provide best in class private security. Over 80 years later, the Commissionaires have expanded their services and hiring to include dedicated employees from all walks of life — not just veterans. Yet, the quality and integrity of this not-for-profit organization remain, fuelled by a commitment to protect their community. 
Proudly Canadian and one of Canada's oldest security organizations, CVIY offers a range of services from fingerprinting and record checks to mobile guarding and HomeWatch.
There when you can't be
The Commissionaires HomeWatch service operates across Vancouver Island 24 hours a day, 365 days a year. Many home insurance providers will not cover incidents that take place while a home is unoccupied. This simple, affordable service will ensure your policy remains active and your home is protected, so you can relax and enjoy your time away.
Commissionaires Security Experts will:
visit your home regularly
respond to alarms
water plants
check appliances
collect mail
adjust lighting and window coverings
make your home look occupied
email inspection reports with photos after each visit
and more!
Every situation and home are unique, and Commissionaires will work with you to design a HomeWatch program that is the most beneficial to YOU and your property. Whether short notice service while you're on vacation, something long-term, or even a security audit, the Commissionaires are ready to help protect your home.
Not-for-profit, community-focused
The Commissionaires VIY are a locally owned and operated, Non-Profit business, meaning over 90 percent of revenues go back to employees, supporting our local economies.
Doing good business is a driving force for the Commissionaires who have committed to the United Nations Sustainable Development Goals for a better future for all, focusing on sustainable and ethical business practices while protecting the environment and improving quality of life.
From keeping critical infrastructures like airports and military bases safe, watching over local hospitals and Service Canada Centres, completing background checks and fingerprinting processes, to offering excellent customer service while safeguarding people and property, the Commissionaires are a security provider you can count on.
A true staple in Vancouver Island's communities, you have probably worked with Commissionaires before without even realizing it.
Looking for easy, expert safety tips you can practice daily?
Are you interested in learning more about how to keep your family and home safe from intrusions? It's no secret that crime rates across the island have been shifting and now more than ever many residents are concerned about break ins, violence, and petty theft. Luckily, there are several things anyone can do to stay aware and protect themselves and their loved ones. Visit the CVIY blog at cviy.ca/blog for expert tips on home and personal safety.
Interested in booking HomeWatch or other security services? Call 250-727-7755 or visit http://www.cviy.ca to learn more about security and identification services across Vancouver Island.