Landscape designer Melissa Baron brings together her love of plants, nature, art and esthetics to create landscapes that are both beautiful and ecologically beneficial.
By Athena McKenzie, Photo by Jeffrey Bosdet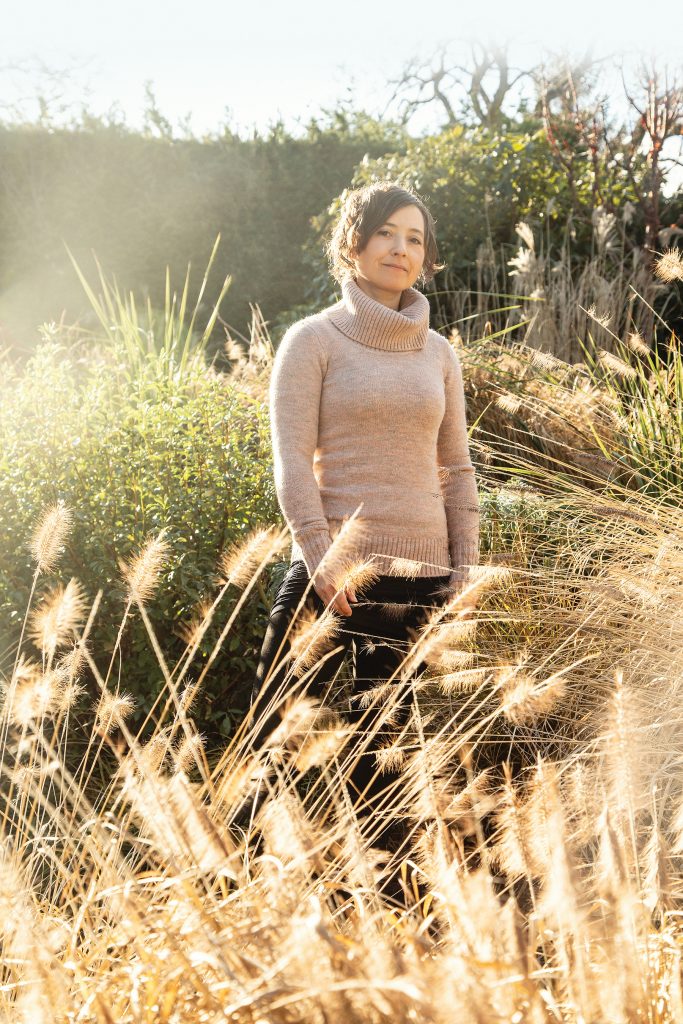 ---
"It's much more than putting plants together to make a pretty garden bed," she says.
"Plants are obviously apart of it, but I also design fences, driveways, retaining walls, drainage systems, arbours, water features, outdoor lighting, compost bins, irrigation … weaving together the built world and the natural world, making it work, look good and be affordable."
For her, one of the silver linings of 2020 was seeing the surge in interest for living a more self-sufficient lifestyle.
"Whether that is folks growing their own food and medicine, harvesting rainwater or grey water and composting," she says.
"These are the projects that are the most exciting for me and give me hope for our future on this planet. We need to get back to a way of living that is regenerative, reciprocative and respectful of the earth."
What is your idea of perfect happiness?
Stepping out my door to harvest fresh fruit, veggies, herbs in a beautiful, warm garden, with somechickens running around, people I love nearby and not feeling stressed about money.
What is the trait you most deplore in yourself?
Sometimes I'm too darn critical.What is the trait you most deplore in others? Greed and driving slow in the left-hand lane.
Which living person do you most admire?
My herbal teacher, Seraphina Capranos. She is a marvellous teacher, healer — incredibly intelligent, well researched and also in tune with spirit, intuition, respect and love for the natural world. She's calm, grounded, warm, yet powerful.
She's built a life and career out of teaching, healing and inspiring people like me to deepen their relationship with the plant world and tune into the magic in ourselves and nature.She's been an incredible inspiration for me.
What is your greatest extravagance?
A tropical holiday without my computer.
What is your current state of mind?Excited and a little anxious for the new year, growth and expansion in myself and my business, amidst this pandemic.
What do you consider the most overrated virtue?
Patriotism.
On what occasion do you lie?
I'm a terrible liar, so there's not much point. On occasion people may ask me how I'm doing, and I'll say 'fine' though sometimes … I'm not fine.
What do you consider your greatest achievement?
Seeing people, especially kids, enjoying a garden I designed for them; seeing the look on kids' faces when they eat the berries in their garden for the first time.
What do you most value in your friends?
Kindness.
Which historical figure do you most identify with?
I don't know their names but probably one of those thousands of women who were burnt at the stake for making potions and healing people with plants, not conforming to society or fitting in a box that wasn't meant for them. Preferring to live in a cabin in the woods over city life — that's basically me.