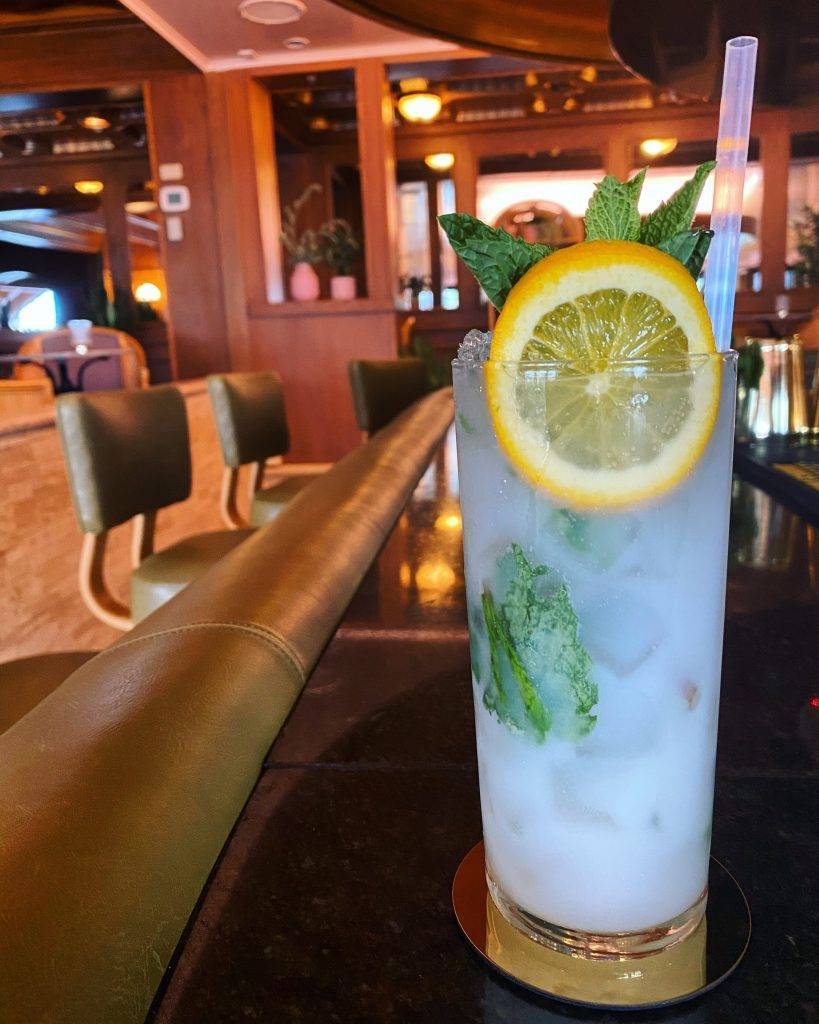 by Emily Dobby
The original mock cocktail is none other than the sweetly grenadined Shirley Temple. Several restaurants and hotels in Los Angeles and Hawaii swear they were the inventors of this classic beverage, with the claim that the drink was created for Temple for when she visited her parents.
The mocktail revolution is growing as more and more restaurants are adapting alcohol free programs. There's now a sophisticated range of drinks crafted for those who want to drink less (or not at all).
This refreshing mocktail created by Tim Siebert, owner and mixologist extraordinaire at Citrus and Cane, transports you to a balmy, tropical paradise. I definitely felt like I was on vacation while sipping this lovely libation.
It features a flavourful non alcoholic gin, Lumette, which is distilled from a plethora of botanicals, offering drinkers the versatility of an aromatic spirit, sans booze.
Like a Lotus Recipe
1oz Lumette London Dry non-alcoholic spirit
.75oz Orgeat
.75oz Lemon Juice
8ish mint leaves
– Put everything in a shaker with ice and shake what ya momma gave ya
– Dump everything into a tall Collins glass
– Top with more ice & soda water
– Garnish with a mint sprig & orange wheel
Boozy Version
Simply replace the Lumette with your favourite white spirit (vodka, gin, rum, tequila). You can also add a couple dashes of orange bitters if you're feeling it.
Orgeat can be found at Vintage Cellars, or it's really easy to make.
1.5 cups of almond milk (we use fresh, organic almond milk from Zero Waste Emporium)
3 cups of white sugar
1/8 teaspoon Orange blossom water
1/8 teaspoon Rose blossom water
– Bring the sugar & milk to a boil
– As it cools, add the orange & rose blossom water
– It should keep refrigerated for 1-2 months