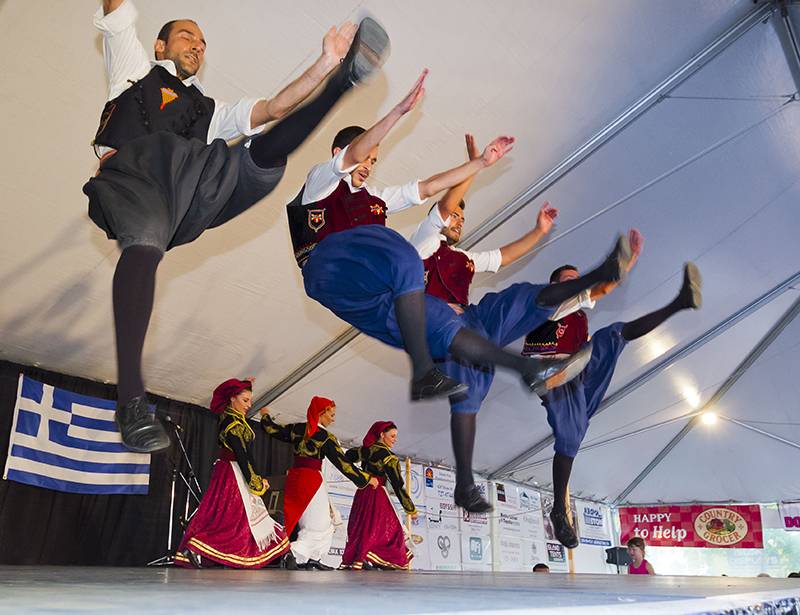 With fabulous food, exciting entertainment and joyful shouts of OPA!, the 18th Annual Victoria Greek Fest will take place over two weekends, from August 23 to 25 and August 30 to September 2, at the Greek Community Centre beside Commonwealth Pool.
The ever-popular festival features delicious Greek food, Greek desserts, baked goods, traditional Greek dancing by International Dance Groups, live music from local artists, and many other different programs of entertainment from around the world.
There's always a line-up for their authentically roasted lamb, prepared according to tradition (not to be missed!), as well as souvlaki, spanakopita, baklava, loukomades and much more.

Last year's event drew over 23,500 visitors to the celebration, and organizers expect more this year, rain or shine, under their huge tents.
This year's Greek Fest will also see a return of the Heritage Exhibit, which will explore the history of Greece and Greeks in BC. Come and learn these stories about the contribution of Greeks to BC heritage.
It's family-friendly fun, and admission is free. Learn more at greekfest.ca.