A collaboration between Ampersand Distilling Co. and Rathjen Cellars created this fortified wine – perfect for your seasonal party.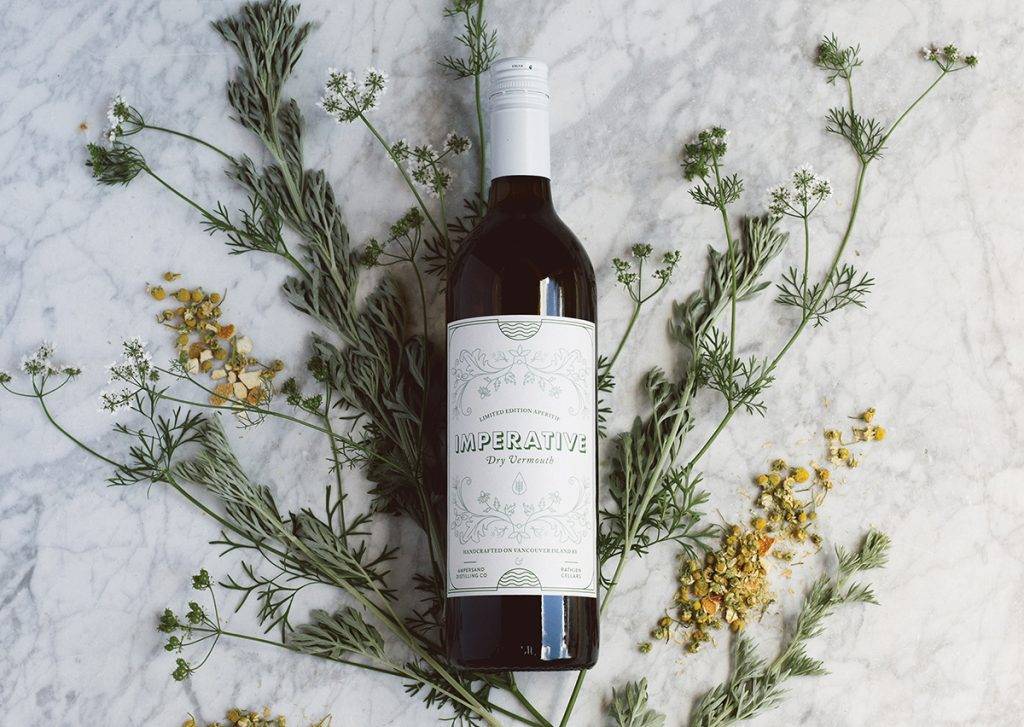 Tis the season for parties, and there's a new local tipple to add to your holiday bar. Imperative Dry Vermouth is the latest product from Ampersand Distilling Co. in collaboration with Rathjen Cellars in Saanich.
The fortified wine is made with a base of island-grown organic Ortega and Petite Milo grapes and is fortified with Ampersand Per Se Vodka. It's then distilled at the Schacht family's distillery near Duncan with bittering wormwood harvested from their own farm and a variety of wild and organic botanicals, including roasted dandelion root, chamomile and orange peel.
Imperative is the perfect partner to Ampersand's award-winning namesake gin, whether you're making a martini or negroni, says the craft distillery's co-founder Jessica Schacht. Find it in select private liquor stores or at the Rathjen Cellars' tasting room.
---