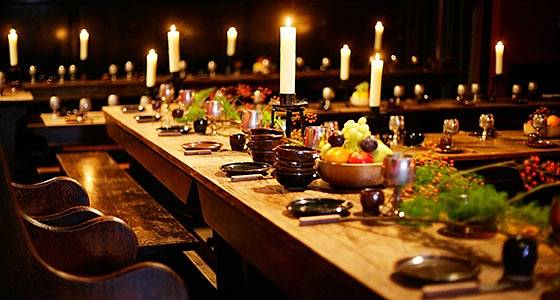 On Sunday, November 15, Providence Farm will present a long table dinner in honour of James Barber, The Urban Peasant. Proceeds from the dinner will support the food programs of Providence Farm, a therapeutic community that provides programs for people encountering barriers to education and employment.
The theme of this year's dinner is Fire and Smoke and will feature the James Barber Woodburning Oven, installed on the farm by the chef in 2010. The menu will showcase six courses of local food and produce sourced from the farm and area, paired with fine local wines, ciders, beers and even a cocktail. The results promise to be delicious.
Providence Farm has brought together some of the great talent of the area to make it a truly special and unforgettable dinner.
Chefs include:
Allan Aikman, Chef/Instructor, Vancouver Island University
Bill Jones Chef/Owner, Deerholme Farm
Cory Pelan, Chef/Owner, The Whole Beast
Dan Hudson, Chef/Owner, Hudson's on First
Janice Mansfield, Chef/Owner, Real Food Made Easy
Rob Martin and Ian Blom, Chefs, The Old Firehouse Wine Bar
Click here for tickets, or contact Providence Farm.