Sidney-based luxury bag company, LUSHER has the same reach-out-and-touch beauty, married with function and versatility.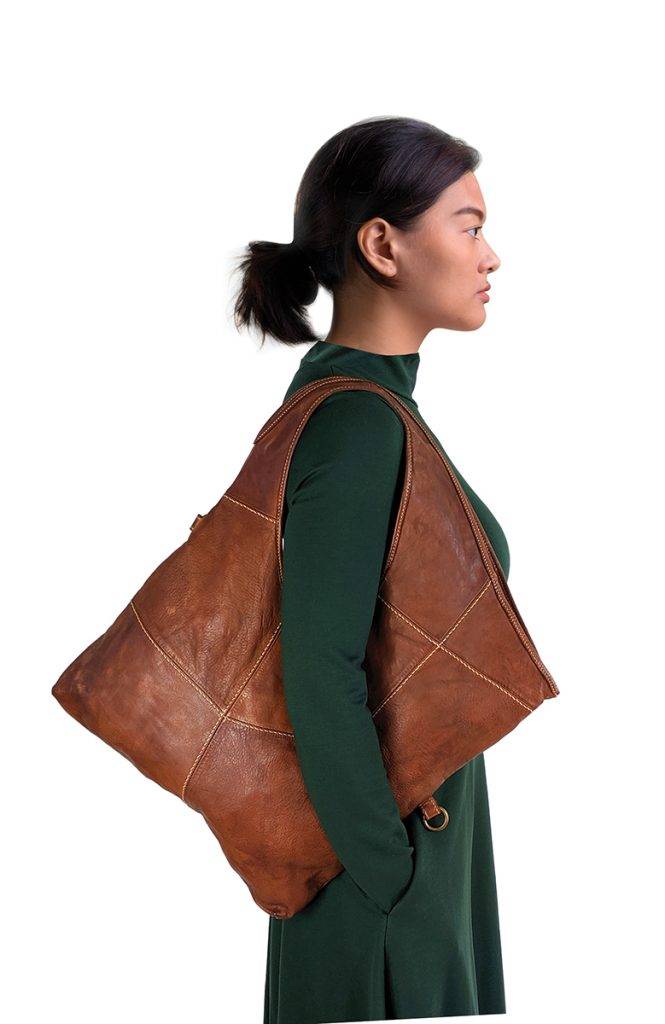 Each of designer Sheryl Temporao's bags are inspired by different
things, but they all share the same key considerations.
"As a minimalist, I want to ensure [each piece] has that reach-out-and-
touch beauty, married with function and versatility … They're companions rather than accessories," Temporao says.
Her line of bags, called LUSHER, is designed in Sidney, then handcrafted in Italy using ethically sourced vintage Italian leather.
Each style, from the functional beauty of the Hero tote to the timely — and timeless — Oscar bag, has its fans among her customers.
One design, the Stardust convertible bag, came out of Temporao's own need for a bag that would not aggravate an injured shoulder.
"I personally needed a super comfortable, lightweight bag that would provide a lot of room, look stylish in any atmosphere while converting to a more casual hands-free style of a cross-body fold over," she says.
"I decided on a style that is so unique but so practical, I sometimes wonder why we never see bags just like it. It's so easy, like a best friend or a sister."
---
This article is from the January/February 2020 issue of YAM.