The new Max Furniture location is not only larger, it also aims to create more collaboration and community.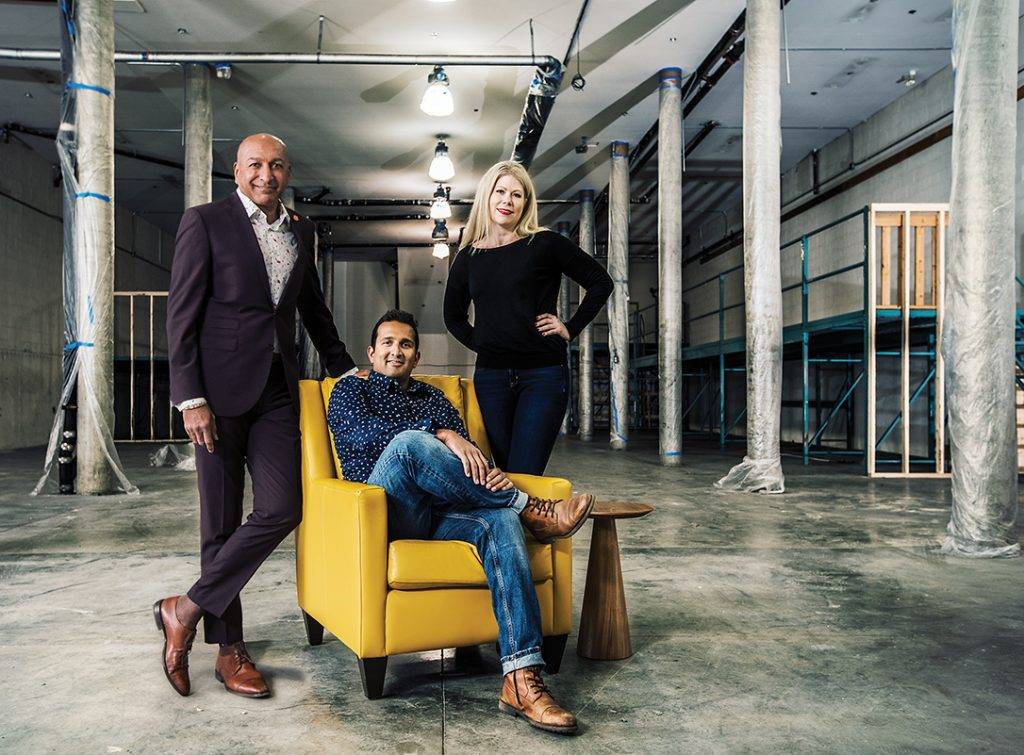 When Max Furniture moves from its current location on Bridge Street to its new home at 3460 Quadra Street, its floor space will triple to 9,000 square feet.
"We'll have more room to showcase all of our lines and give the customer a better hands-on shopping experience," says Rahim Khudabux, co-owner and general manager. "People love to touch something before they buy it, or have the opportunity to sit on a new chair."
Designer Amy McGeachy will be operating an outlet of her design shop in the new space, where she can meet with her own clients, as well as collaborating with Max Furniture and its customers.
The extra space also means there will be a much wider range of accessories, including pillows, throws and artwork, for homeowners looking to refresh their décor.
With its stylish furniture and inviting layout, the existing Max Furniture location has become known as an event space, something that will carry over.
"We're planning on doing a lot more events at the new store," says co-owner Al Hasham. "We host not-for-profit organizations and charity fundraisers, around six a year right now, letting them use our property without any charge to do a fundraiser. It's important to be part of the community."
---
This article is from the January/February 2020 issue of YAM.