Guest Column by the AGGV Gallery Associates
In November 1952, Miss Sarah Spencer hosted a meeting to launch the Gallery Associates (then called the Women's Committee) to support the Art Gallery of Greater Victoria. The primary mandate was to raise funds for the fledgling Gallery — funds that have gone towards everything from buying a new stove for the kitchen to buying art to help establish the collection. The Associates organized an early precursor of the renowned Moss Street Paint-In and initiated the now beloved Art Rental and Sales program in 1957.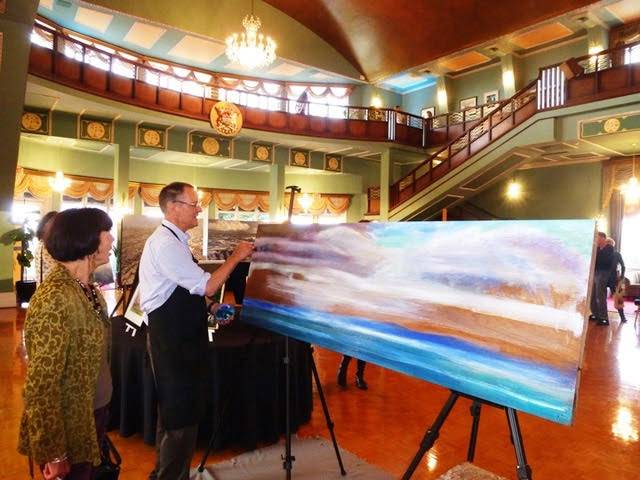 Nearly 70 years later, our name has changed and so of course has our organization, but its function in the Gallery remains as vital as ever. The Gallery Associates have contributed approximately $50,000 each year to the Gallery's operations, including sponsoring Family Sundays, sponsoring exhibitions and contributing to the acquisition of works of art. This year, the Gallery Associates' financial contribution will support the development of an exciting exhibition for 2022 being prepared by RBCM Curator of History and Art Emerita Dr. Kathryn Bridge about Victorian artist Sophie Pemberton.
The Gallery Associates' mandate extends beyond simply raising funds to promoting the Gallery's role and the importance of art in the community, and to providing educational and social events for our membership. In everything we do, we are ambassadors for the Gallery.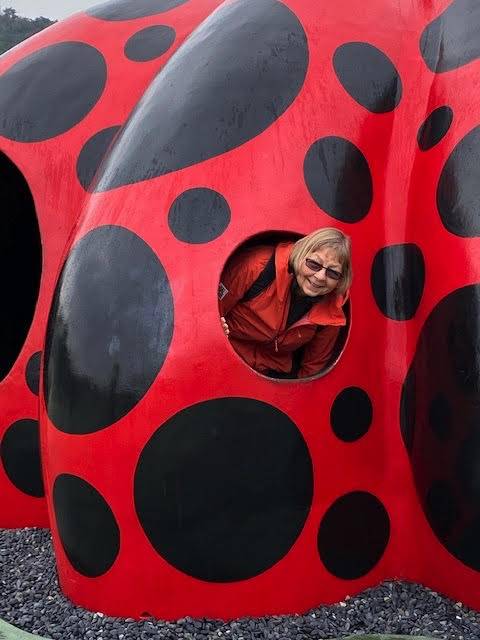 Since the beginning, our flagship fundraiser has been the annual Gallery House Tour. Nearly every September, thanks to generous homeowners and enthusiastic volunteers, this has been a wonderful tour of beautiful homes and architecture, complete with local artists on site and spectacular arrangements by local floral designers. Approaching its 8th year, the spring Sunday Art Lecture Series provides superb art history talks by internationally acclaimed art historians — whether in person or online. Next year's series will be Cosmopolitan Impressionisms: Modern Art in the Making on four Sundays in March 2022. Ticket sales will open in January for Impresssionism and Japonisme (March 6), Canadian Women Impressionists (March 13) American Impressionism (including John Singer Sargent and James Whistler (March 20) and African and Oceanic Contributions to Post-Impressionism (March 27).
We also host other special events such as Art in Bloom, Art and Fashion Together on the Runway (see photo) and What's It Worth? — our take on Antiques Roadshow.
Another major attraction over the years has been Art Tours, often led by AGGV Curator Emeritus Barry Till to places like Iran, India and Japan. Barry's inside look at the very special journey in 2019 to the Colour and Culture of South Japan can be seen on our YouTube channel. Open to Associates, Gallery Members and the public, we travel domestically too, such as special art tours to Port Alberni, Alert Bay and Whistler in the company of popular Victoria art historian Kerry Mason. Public health permitting, trips are being planned for 2022 and 2023 to Japan, France and possibly Ottawa. There is always a waiting list for these well-choreographed tours.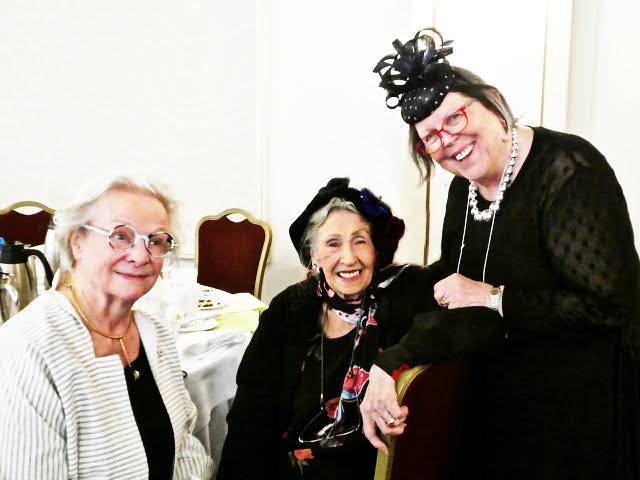 To celebrate our 70th Anniversary we have produced the 2022 Art Gallery of Greater Victoria Calendar. This inaugural calendar, available exclusively in the Gallery Shop or online, showcases 13 of over 700 works of art the Gallery has acquired with the help of the Gallery Associates.  We are very grateful to sponsors Alison Ross Appraisals, Castle Building Supplies, Gabriel Ross, Mark Loria Gallery, Monday magazine, Munro's Books, The Agency – Binab Group, Victoria Residential Builders Association, Epicure, YAM magazine and Zebra Group who made the calendar possible and as with everything we do, all proceeds go to support the Gallery.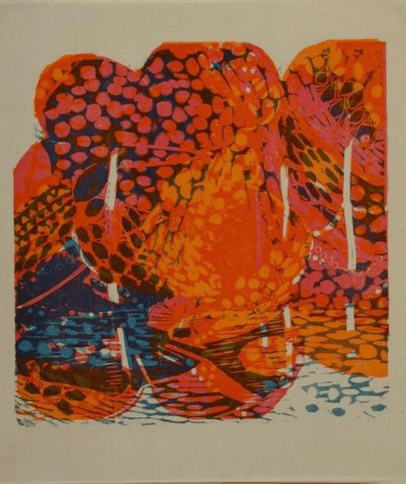 The Gallery Associates also provide special membership benefits. We meet on the second Friday of the month at 10:00 AM in the Gallery (currently on Zoom) to hear fascinating speakers — artists, curators, authors. There is a members' book club for in-depth discussion of artists and art movements. Our illustrated newsletter called Happenings is replete with Associates' activities and art-related articles, and celebrates artists, writers and collectors amongst us. We are planning an exciting new series of conversations with celebrated local artists to be hosted by former Gallery director, Senator Patricia Bovey.
Gallery members are eligible at any time to join the Associates. Even if you are not yet a Gallery member, you are welcome to attend one of our monthly meetings. If you would like to see what we are all about, please contact associates@aggv.ca. We'd love to meet you!