By Cinda Chavich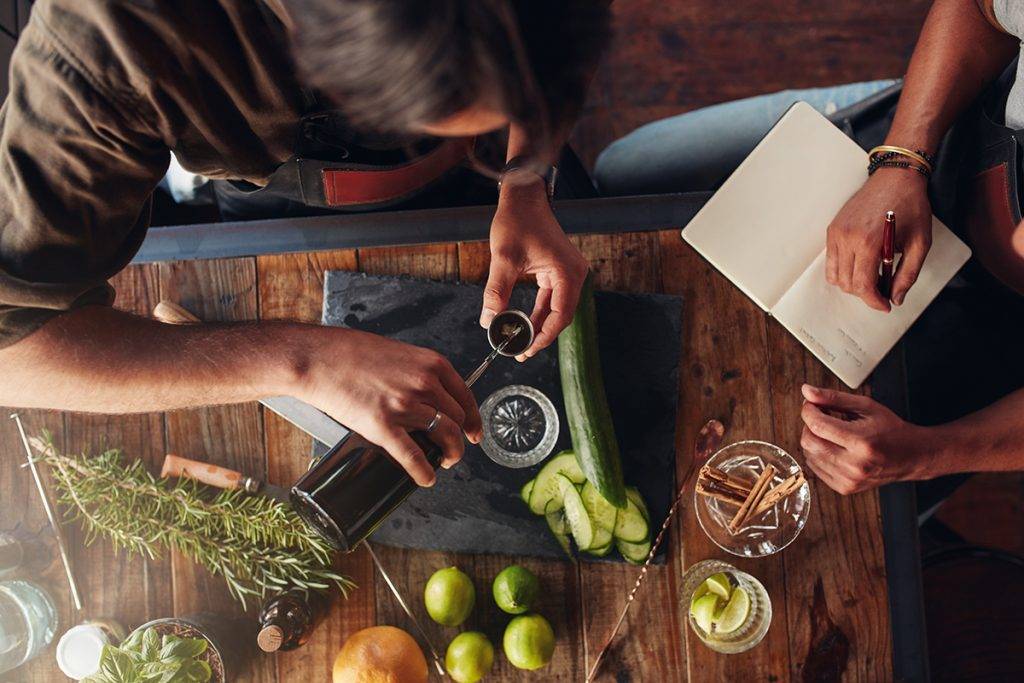 Ever punching above its weight, our small city has big culinary chops, with chefs, butchers, bakers and food producers who continue to raise the bar higher when it comes to eating out, at every level.
The people have spoken. Victoria's vibrant restaurant scene is vast but,
with the help of your nominations, our panel of chefs and food experts have again identified the city's best chefs, spaces and concepts to celebrate. Here with YAM's 2019 Best Restaurant Awards — let's meet the judges!
Takashi Ito
Takashi Ito, chef at the Inn at Laurel Point's AURA Waterfront Restaurant + Patio, is passionate about food and eating out. Japanese born and raised, Chef Ito has mentored and developed many budding chefs in his 26 years of being an executive chef for brands like the Fairmont and Radisson hotels in both Ottawa and Calgary. Victoria has been Chef Ito's home for 16 years. He and his wife thoroughly enjoy eating out in the city's ever-growing and diverse restaurant culture.
Cinda Chavich
Cinda Chavich is YAM's food writer. Cinda is a long-time, award-winning journalist, cookbook author and a former Calgary Herald food editor and CBC radio food columnist. She writes about food, restaurants, chefs and travel as a freelance writer for a variety of publications, from EAT and Vitis to The Globe and Mail. This curious reporter and storyteller is always investigating the next big food idea, uncovering the tastiest restaurants and searching for the best local ingredients for her next meal.
David Mincey
David Mincey founded Camille's Restaurant in Victoria in 1989, serving as its chef and co-owner with his wife Paige for the next 24 years. Camille's gained an international reputation for leading-edge cuisine and was a pioneer in the farm-to-table food movement. In 1999 David co-founded the Island Chefs' Collaborative and served as its president for three years. David is also recognized as one of Canada's leading chocolate experts, running the Chocolate Project, a bean-to-bar retail store in the Victoria Public Market.
Bill Jones
Bill Jones is the chef/owner of Deerholme Farm on Vancouver Island. Bill is a French-trained chef who has worked in Michelin-starred restaurants in Europe and a few other stops around the world. He combines his love of nature and history in his work and is the author of 12 cookbooks on a wide range of subjects, including foraging and wild mushrooms. His latest book, The Deerholme Vegetable Cookbook, was shortlisted for the 2016 Taste Canada Awards.
Daniela Cubelic
Daniela Cubelic is founder and chief tea ambassador of Silk Road, which has locations in both Victoria and Vancouver. Known as "Canada's Queen of Tea" (The Globe & Mail), she is an authority on tea and tea culture and is an accomplished tea master, trained by Chinese and Taiwanese herbalists and tea masters. While trained in tea's most ancient traditions, she has also forged new frontiers in tea, from cooking with tea to food pairings, creating tea cocktails and incorporating tea into Silk Road's skin and bodycare products.
Mandy Hamilton, Awards Facilitator
Mandy Hamilton started her career by training in both culinary and pastry arts at the Dubrulle French Culinary School. In 2007, after 10 years in fine-dining kitchens in Vancouver, she transitioned into event planning and sales at Culinary Capers Catering. In 2018, she established Hamilton Events Victoria, a corporate event-planning company. A member of Les Dames d'Escoffier, Mandy is enjoying exploring the Victoria food scene as it continues to fuel her passion for all things food, cooking and, of course, eating.
Island food continues to expand and evolve in this city of creative foodpreneurs. It was a challenge for our panel of judges to choose their favourites for our Best Restaurant Awards, but we've tasted our way to bring you our winners for 2019.
Bon appetit!
---
This article is from the July/August 2019 issue of YAM.