One of the lovely things about Victoria's food scene is the close collaboration you find among chefs, butchers, bakers and farmers — everyone pulling in the same direction to float the local food boat.
by Cinda Chavich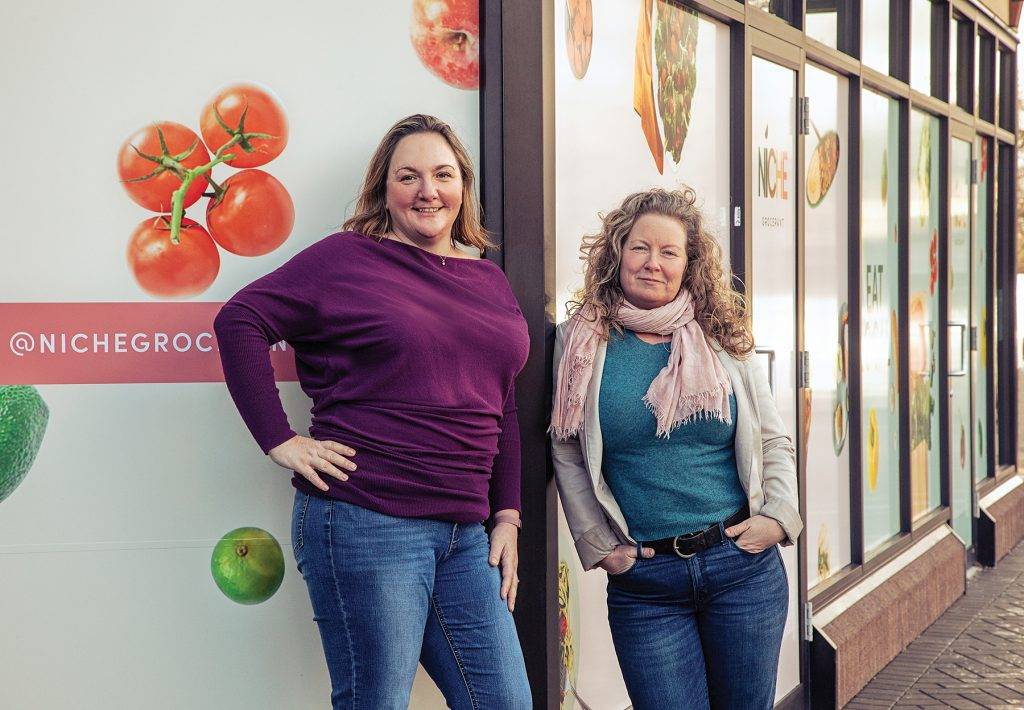 ---
Niche Grocerant — opening this spring in Broadmead Village — makes a convincing case for the benefits of local cooperation. It's the brainchild of Ceri Barlow and Jami Wood, two women with deep roots in the local food scene and a dream of a hybrid grocery and restaurant, offering a curated selection ofIsland food and drink.
The pair has nurtured partnerships with several chefs and food purveyors around town, so expect to find a rotating, seasonal collection of local foods to pick up or to order from their online shop or sample on the seasonal menu.
A digital menu board will outline what's on offer each day — from Pagliacci's lasagna to charcuterie fromThe Whole Beast, fresh pasta from The Courtney Room, MAiiZ Nixtamal tortillas and jars of Zambri's tomato sauce. Finest at Sea will supply fresh fish, with meats from the Village Butcher and fresh produce from local organic growers like The Plot Market Garden and Haliburton Farm.
Expect bread from CrustBakery, Westholme teas and Mile Zero coffee, along with local beer and wine.
"Victoria is all about relationships," says Barlow, a longtime local wine agent, who describes the"grocerant" model as "a super hyper-local grocery with a liquor license."
"We have a lot of friends who work in the hospitality industry, and we wanted to do something to support our whole food community."
CALLING ALL CHOCOHOLICS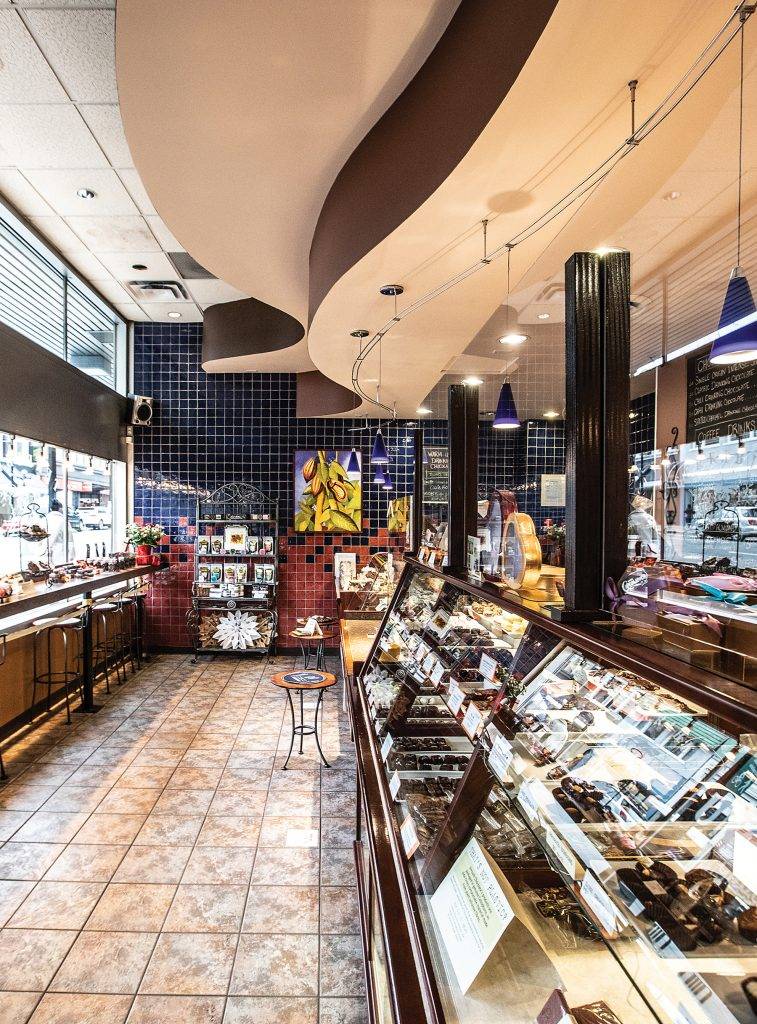 ---
Another sweet success is Chocolat & Co., a collaboration of some of the city's most serious chocoholics. David Mincey of The Chocolate Project, Heidi Lalonde and Stephanie Sketchley of Uncouth Chocolate, and Terrible Truffles' David and Vlasta Booth created this joint retail shop on Fort Street to showcase the kind of artisan chocolate that's made with cocoa beans from small sustainable farms around the world. Whether it's a handmade truffle or chocolate pastry, a steamy mug of drinking chocolate or a single-origin bar, there's plenty to discover at this downtown delight.
A PERFECT PAIRING
Smoky sausage and artisan cheese are natural mates on the charcuterie board, so it's no surprise to find Haus Sausage Co.sharing digs with L'Apéro Cheese. Head to their little joint retail shop on Dupplin Road for the unique Haus sausages — a rainbow of golden Coconut Curry Wurst, violet Maple Blueberry links and verdant Chorizo Verde — and order L'Apéro's artisan cheese boards online for pick up or delivery.
aperocheeseexperience.com haussausageco.com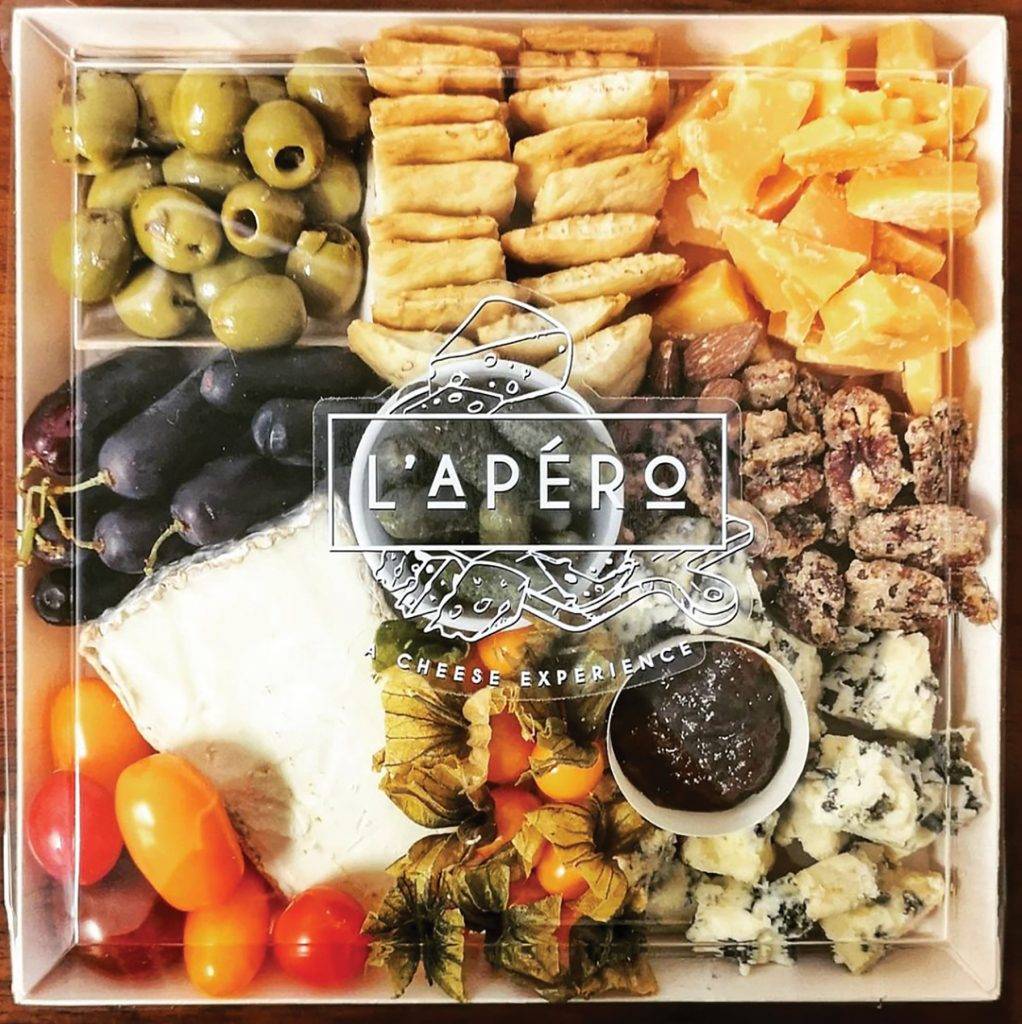 ---
POP CULTURE
Given that there is a 225-foot-deep natural mineral water well under its brewhouse, it's only natural thatSpinnakers is now making soda.
"We have amazing tasting water, and from that we have been able to create the sugar-free line of Spinnakers Sparkling Mineral Waters and our line of Spinnakers Soda Co. sodas that we sweeten with just the right amount of cane sugar," says Chris Verhoeven, Head of Non-Alcoholic Beverages.
"We filter the water, add flavours and carbonate it in stainless steel pressure vessels."Currently, you can find six flavours of soda and seven flavours of mineral water at Spinnakers Brewpub and at a growing list of local retailers, including Urban Grocer and the Market on Yates.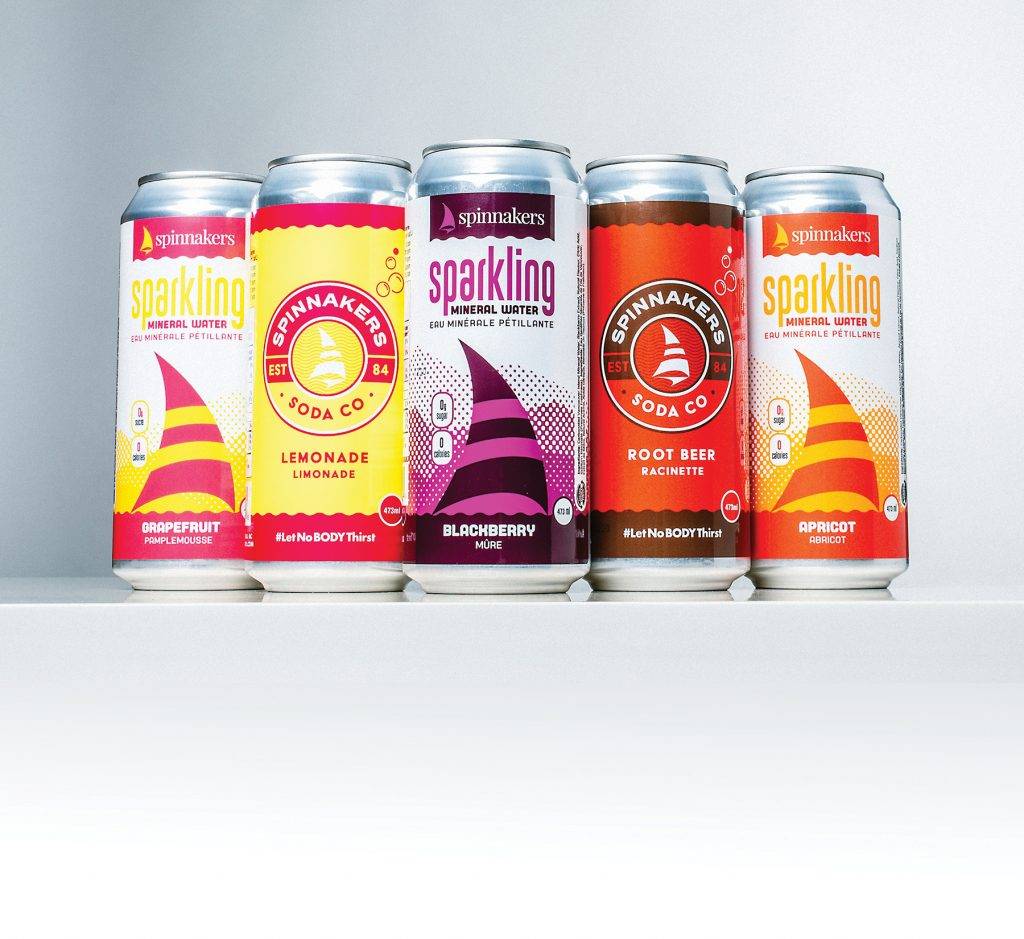 ---