By Cinda Chavich // Photos by Jeffrey Bosdet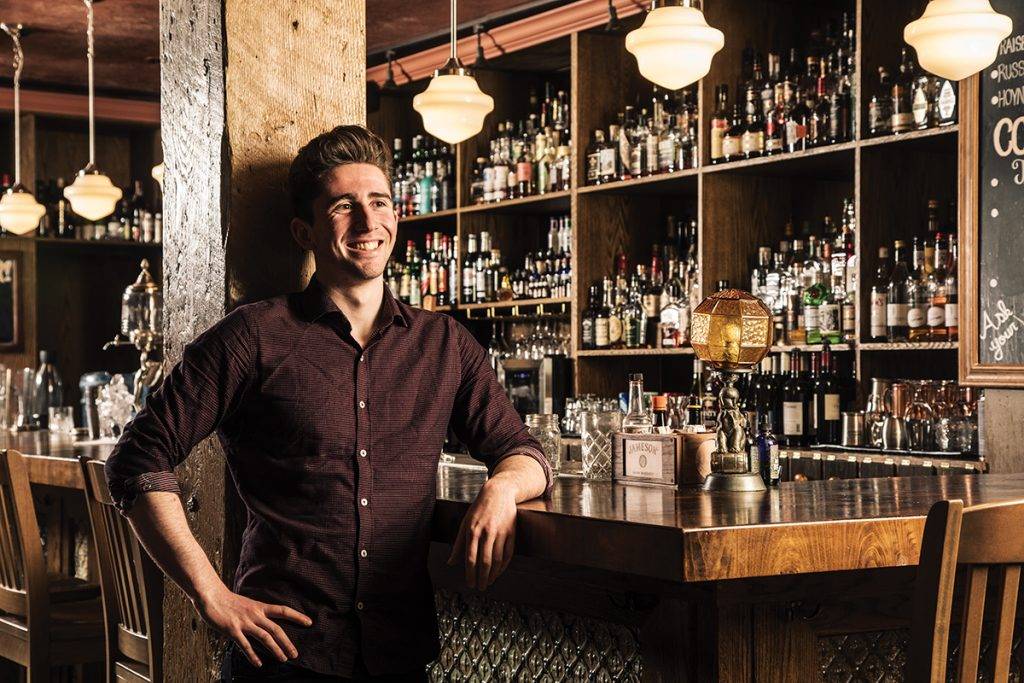 Little Jumbo has the feel of an old-fashioned speakeasy, hidden just off the popular downtown tourist strip and known for its inspired food and drink. 
The absinthe fountain on the bar honours the 19th century roots of bartending, but the cheeky cocktail list puts a contemporary twist on the classics.
With diners vying for a table to experience chef Gabe Fayerman-Hansen's seasonal menu, bartender Avi Kunen says it's always busy behind the bar.
"We try not to take cocktails too seriously — you have to make things fun," says Kunen.
In that vein, the drinks menu riffs on traditional cocktails with references to 90s pop culture, from the Kokiri Forest (a homage to Nintendo's The Legend of Zelda) to Feeling 23 ("the perfect balance of youth and maturity") and The Dude Abides, an off-the-wall White Russian. Kunen says he created the Shelter Point Break cocktail to celebrate the Island-made malt whisky and one of his favourite cult classic films.
"I'm a fan of the cheesy movie Point Break," he says. "The drink is my take on the classic Blood and Sand, made with Shelter Point single malt, their maple-orange Sunshine Liqueur and a super tart orange aloe cordial."
When asked to create a cocktail that channels the Victoria vibe, Kunen chose his award-winning cocktail, I'm on a Boat, which references The Lonely Island satirical rap song of the same name. This cocktail took top honours at a recent Victoria Beer Week cocktail competition, he says.
"I was paired with deVine Wine and Spirits, and Vancouver Island Brewery, so I thought it would be really fun to combine wine, spirits and beer in the cocktail," he says of the tall deckside sipper. "We live on an island, and this is the most refreshing summer cocktail to drink while you're out on the water."
The deVine Honey Shine Silver is the base spirit — a clear spirit made with B.C. honey that's slightly sweet, and reminiscent of white rum — and there's a shot of crispy, floral Fleur, a white wine blend of Vancouver Island grapes, including Madeleine Sylvaner, Pinot Auxerrois and Schönburger. The peach bitters add another layer of summer fruit flavour, all balanced with tart lime and grapefruit, and finished with a splash of light Mexican-style beer.
"It's light, summery and crisp," says Kunen. "It's not a bitter cocktail — it's a real crowd-pleaser."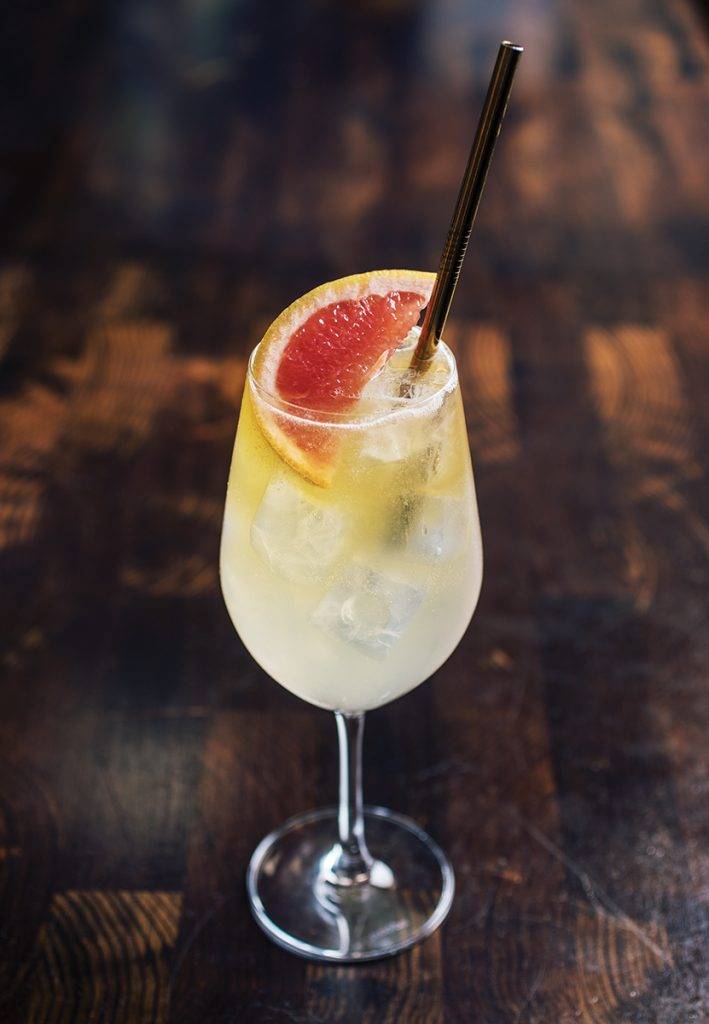 I'm on a Boat
• 1.5 oz./45 ml deVine Honey Shine silver
• 1 oz./30 ml deVine Fleur wine
• 1 oz./30 ml lime juice
• 1 oz./30 ml grapefruit syrup
• 3 dashes Fee Brothers peach bitters
• 2 oz./60 ml Juan De Fuca Cerveza (Vancouver Island Brewing)
In a cocktail shaker, combine the Honey Shine, Fleur, lime juice, grapefruit syrup and peach bitters. Fill with ice and shake 15 seconds, then strain over ice in a wine glass. Top with Juan De Fuca Cerveza and serve.
---
This article is from the May/June 2019 issue of YAM.