By Cinda Chavich // Photos by Jeffrey Bosdet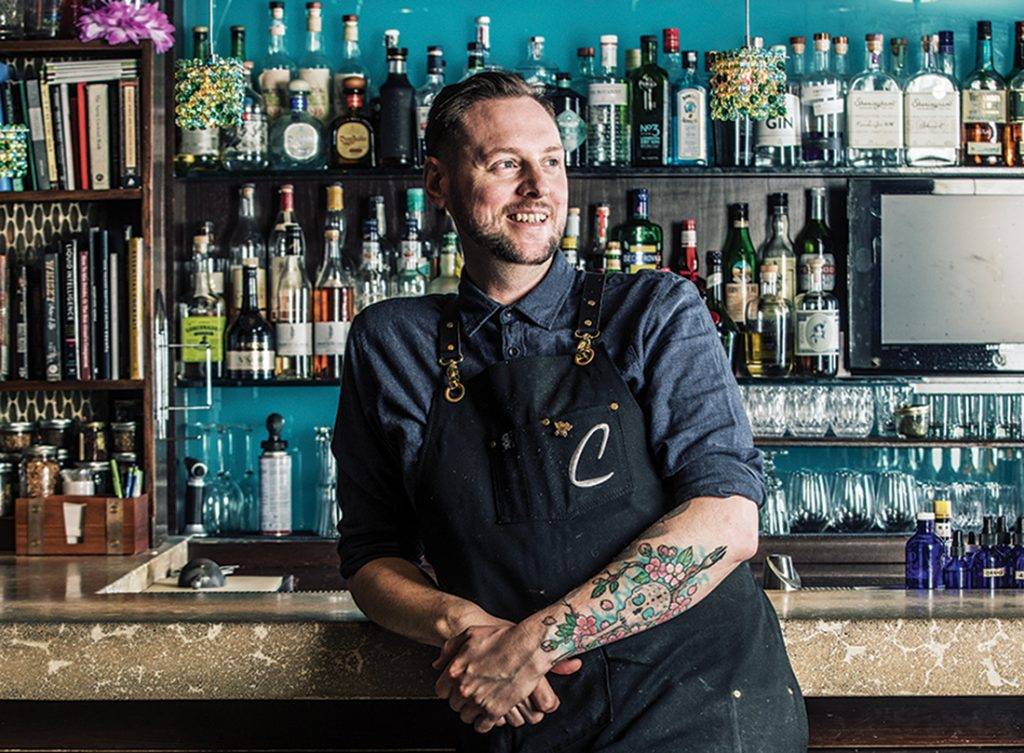 You could say Clive's is ground zero for Victoria's booming cocktail culture. Though not the first creative cocktail bar in town, Clive's Classic Lounge has longevity, a bar that's spawned many top mixologists and celebrates a decade in the cocktail community this year.
The man behind the wood for the last six years has been Jayce Kadyschuk, who manages this cosy, clubby space tucked into the lobby of the Chateau Victoria Hotel. It's been recognized by the international Tales of the Cocktail as one of the top 10 cocktail lounges in the world on three separate occasions, and is the kind of place where you can sit at the bar to watch the professional bartenders in action, or relax in a corner in a comfy wingback chair.
"This is not a high energy, noisy bar," says Kadyschuk who keeps the lights low and the playlist to soul and funk. But there's plenty to keep things interesting, whether you're up for a classic negroni (Clive's was named Canada's first Campari Red Bar) or a fun night sharing small plates and massive tiki drinks in fish bowls.
It's pure, scratch mixology at Clive's with freshly squeezed juices and housemade bitters, syrups and shrubs. There's a deep selection of spirits on the back bar, and a libation list to match — from the ever-changing seasonal cocktails to classics, zero-proof and spirit flights. And to make your selection simple, he's grouped their cocktails into style categories on the menu.
"This is one of the Herbal & Complex cocktails on the list," says Kadyschuk, shaking up his delicate Macca Sour, a pale, frothy drink tinted with green tea.
It's his choice to represent the city of Victoria, using premium local ingredients, including Sheringham Distillery's new Kazuki Gin, infused with cherry blossoms and yuzu peel, and an electric green maccha syrup made with the Okuyutaka blend of tea from Jagasilk. The cocktail is shaken with egg white to emulsify the mixture and integrate the various flavours, he says.
"The Maccha Sour represents what Victoria is to me," Kadyschuk says. "Spring cherry blossoms are a big part of the city's identity, and tea has a wonderful history here. With the oldest Chinatown in Canada, amazing tea shops, Japanese sake and local gin — it's all now part of our fabric."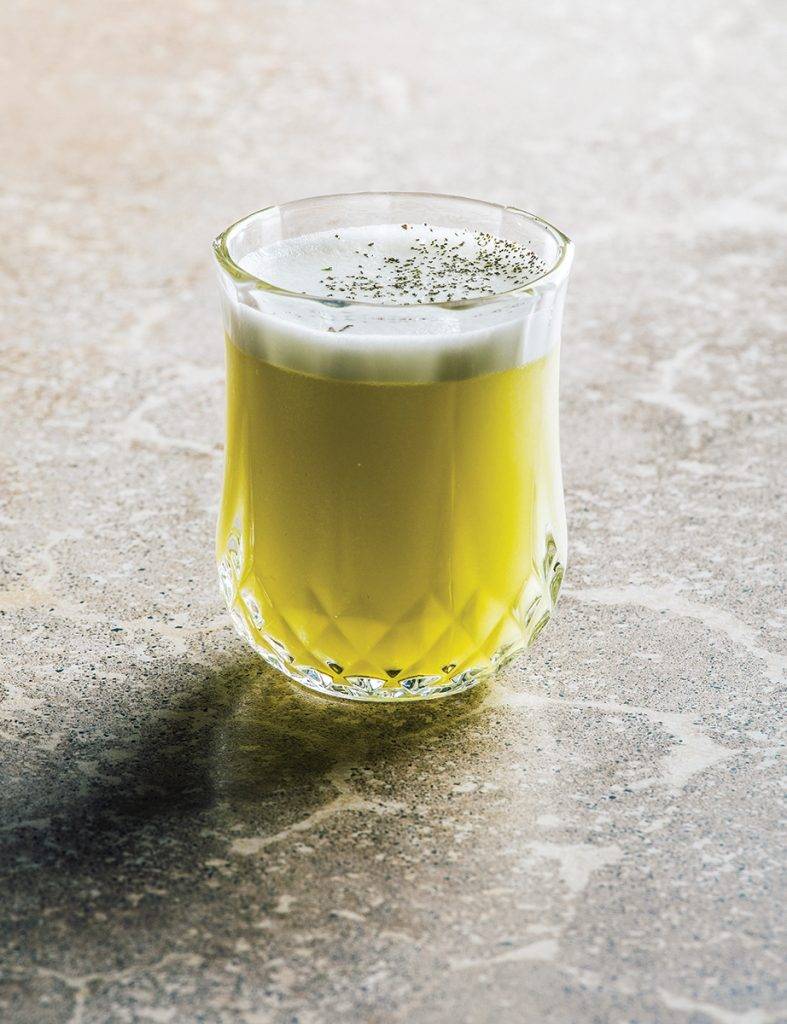 Maccha Sour
• 1.5 oz/45 ml Sheringham Kazuki Gin
• 0.5 oz/15 ml  Strega
• 0.5 oz/15 ml  Zuiyo Junmai Sake
• 0.5 oz/15 ml Jagasilk maccha syrup (100 g each: Okuyutaka Blend
maccha and simple syrup)
• 0.5 oz/15 ml lemon juice
• 1 egg white
• Pinch of dried mint to garnish
In a shaker, combine the gin, Strega, sake, maccha syrup and lemon juice.
Dry shake the ingredients to combine well. Add the egg white and fill the shaker with ice, then wet shake the mixture for 15 seconds. Strain into a glass and sprinkle the frothy top with mint before serving.
---
This article is from the May/June 2019 issue of YAM.