By Cinda Chavich | Photos by Belle White
There are many good reasons to cut back on alcohol consumption — and after an indulgent holiday season, a drier January is always a popular pursuit. Victoria is the perfect place, as there are more low ABV drink options than ever.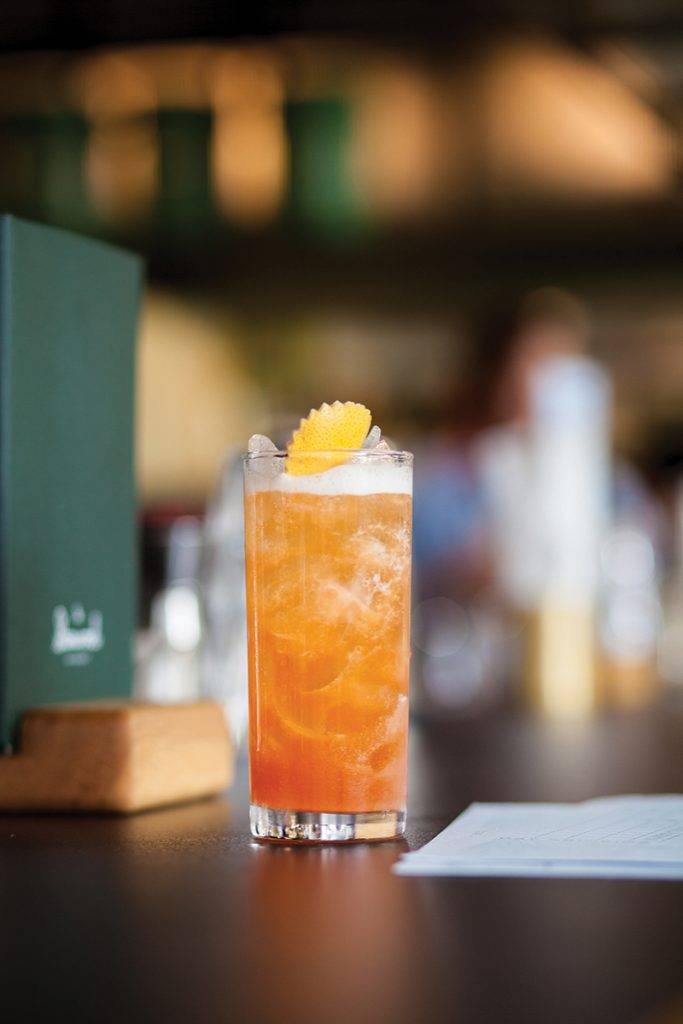 Whether you're giving up the wobbly pops for an annual religious fast, a diet or a new baby, it's never been easier to find low-ABV alternatives in Victoria.
Mocktails are listed on the drinks menu at many local restaurants, and there are other tasty, fermented alternatives to try — like the creative kombucha from Cultured Kombucha at their Vic West brewery and seasonal bucha bar, or the fermented Jun Elixir on tap at Babe's Honey Farm, both sold in refillable growlers. 
Fizzy kombucha is a probiotic beverage and a nice alternative to beer, and the vanilla- and coffee-infused Cultured Kombucha on tap at The Market Garden has all of the dark character of classic stout. 
You'll also find interesting new alternatives to spirits on retail shelves and back bars. One example is Seedlip, an alcohol-free distillate invented in England. It's based on an old herbal remedy recipe, and comes in three flavours — warm Spice 94, citrusy Grove 42 and herbaceous Garden 108
— and is meant to be mixed with soda or tonic for an alcohol-free tipple.
Look for artisan ginger beer like Dickie's Ginger (made in Vancouver)
or try local Rootside Ginger Beer Syrup (just add sparkling water).
You can also ask your favourite bartender to shake you up a creative mocktail. At Clive's Classic Lounge, the menu includes a selection of zero-proof options. Try the Blushing Ginger with black currant syrup, lime and ginger beer or a Chai Milk Punch with almond milk, chai syrup and turmeric elixir.
The bartenders at Sherwood specialize in "low ABV" cocktails — with flavourful additions from house-made syrups to lower-alcohol beverages including beer, sake, sherry, amaro and vermouth. Popular choices include their Odd Dog, with Odd Society Mia Amata, Aperol and grapefruit juice or the house Radler made with light pilsner and rhubarb shrub. Yes, there's alcohol in their recipes, but they're high on flavour with less alcohol than boozy martinis and Manhattans.
Lower alcohol beers, like the citrusy Tricycle Grapefruit Radler from Parallel 49 Brewing or Phillips' First Bjorn, a Norwegian table beer, have just 3.5% alcohol, cutting both alcohol and calories.
And you're likely to find more alcohol-free or low-alcohol choices on menus, perhaps even alcohol-free premises akin to the new Mindfulbar in Montreal where none of the creative cocktails include booze.
Even as global consumption of alcohol continues to increase — the World Health Organization estimates there are 2.3 billion drinkers globally — many young adults are cutting back, thanks to campaigns from Dry July and Sober October to the Sober Curious movement. It's all part of a focus on wellness and healthy diets — abstinence as celebrated on social media, in books and blogs.
Call it a mocktail or a placebo cocktail, it's perfectly cool to hang out at the bar without the booze. Or just order an Aperol Spritz and party on the light side!
---
This article is from the January/February 2020 issue of YAM.