By Kerry Slavens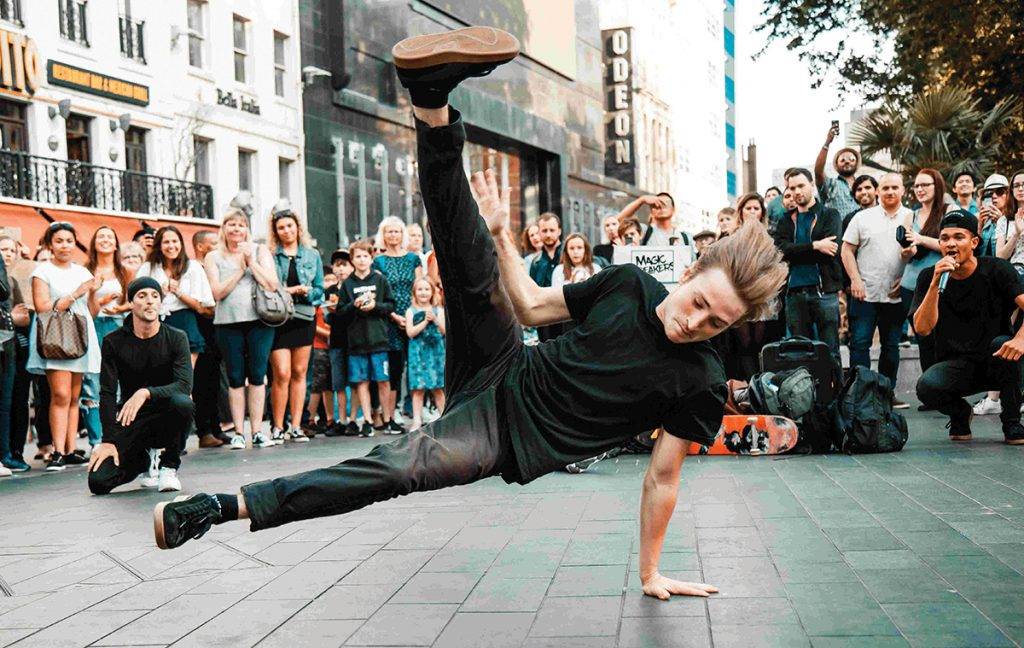 Busk it Up
Clowning, fire-eating, maybe a contortionist, some stuff we can't even describe … and plenty of music. That's what the Downtown Victoria Buskers Festival promises during five days of free family fun. Scattered about downtown, of course.
Downtown Victoria Buskers Festival, July 3 to 7 downtownvictoria.ca
Things Go Boom X
Rick Miller's multimedia masterpiece BOOM struck a chord with Belfry audiences in 2015. Picking up where BOOM left off — at Woodstock in 1969 — BOOM X tackles the music, culture and politics of generation X. Surrounded by stunning visuals, Miller plays more than 100 famous people — musicians, celebrities, politicians — in his own story of growing up, trying to navigate the tangled legacy of the Baby Boom.
Belfry Theatre, July 30 to August 18 belfry.bc.ca
Bard in the Park
OK, it won't be King Lear, but the breezy, oceanside setting at Saxe Point Park is the perfect backdrop for the Bard. For the third year, the Greater Victoria Shakespeare Festival will stage a few nights away from their regular outdoor Camosun College digs at this Esquimalt gem with a production of The Two Gentlemen of Verona. Just pretend it's Milan. But not as warm.
Camosun College Lansdowne Campus, July 4 to 27
Saxe Point Park, August 1 to 3 vicshakespeare.com
Beyond the Surface
Victoria artist Myfanwy Pavelic (1916-2007) was fascinated with the inner and outer dimensions of being human. In an exhibition that spans the artist's career, guest curator Patricia Bovey explores Pavelic's ability to capture the fears, vulnerabilities and strengths of her subjects, from Yehudi Menuhin to Prime Minister Pierre Elliott Trudeau to Katharine Hepburn, in works that exude dignity, beauty and the depths of joy, sadness and despair.
Legacy Downtown, May 25 to September 21 uvac.uvic.ca