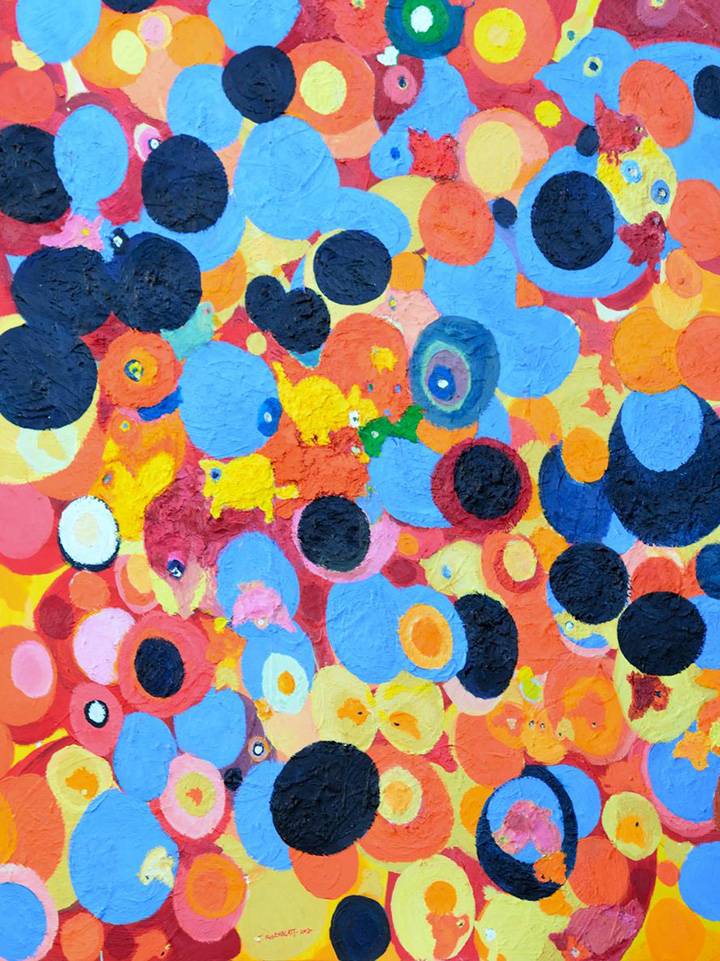 ---
This fall Discovery Coffee will host "Luminosity," a solo exhibit by Governor General award-winning poet and artist Joe Rosenblatt.
Since 1980, the poet-painter has been living in Qualicum Beach with his wife Faye. In his artist's statement, Rosenblatt says that he makes no distinction between creating visual art and writing poetry.
"For me, painting and drawing are just other ways of writing poetry," he says. "My aim is to make people laugh at danger, the world, and themselves; not as a way of escaping the frightful reality of life but rather as a way of confronting it directly. If concern with the human condition is difficult to find in my art, it is because of the comic elements, and because my subjects (cats, birds, snakes, avaricious plants, insects, amphibians, bats) wear masks."
For the last fifty years, Rosenblatt has been writing about the natural world, starting in the 1960s with his bee poems, which were accompanied with extensive drawings. His later poems concerned bats and amphibians and were illustrated with line drawings.
"I was obsessed by those critters … went up and down the evolutionary ladder, so to speak,' Rosenblatt says.
Rosenblatt's selected poems (1962-1975), Top Soil, won the Governor-General's Award for poetry. Another volume of selected poems, (l963-l985), Poetry Hotel, won The B.C. Book Prize, l986 for poetry.
According to Rosenblatt, his best writing has been inspired by nature on Vancouver Island.
"What holds my musings together in my visual art and poetry is a strong belief in a spiritualism that binds humankind to nature. It is important for the viewer of my paintings and drawings to realize that thematically I write about those subjects that I paint and draw."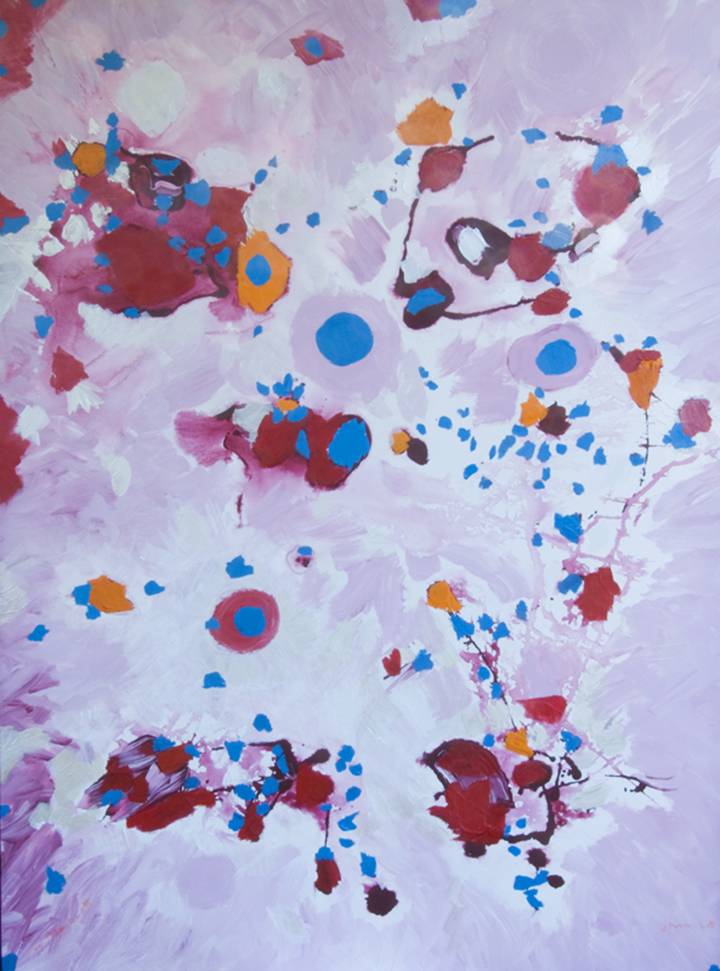 ---
"Luminosity," original paintings and drawings by Joe Rosenblatt can be seen at Discovery Coffee's Oak Bay location from August 30 to October 11, and at Discovery Coffee's downtown location from September 15 to October 14.